Team USA Roster, Schedule: List Of Players, Games For 2023 World Baseball Classic
Team USA enters the 2023 World Baseball Classic as the tournament's defending champions. The roster is loaded with star power, featuring some of MLB's best players. Team USA's title defense starts Saturday when it kicks off its schedule in a game against Great Britain.
The Team USA roster boasts accolades that no other club in the 2023 World Baseball Classic can match. The players for the U.S. have combined to hit 2,184 home runs over 229 MLB seasons. They've been named to 65 total All-Star Games, been awarded 26 Gold Gloves and won 11 World Series championships. No opponent on the Team USA schedule can match the Americans in any of those categories.
Three Team USA players have combined to win five MLB MVP awards. Reigning NL MVP Paul Goldschmidt will play for Team USA at first base or designated hitter. Mookie Betts is an outfielder by trade but has shifted to second base because of the Team USA roster construction. Three-time AL MVP Mike Trout is the starting center fielder.
Nolan Arenado is Team USA's starting third baseman after finishing third in the 2022 NL MVP race. Tim Anderson and Trea Turner give the Americans All-Stars at shortstop. Jeff McNeil is coming off an All-Star season and can play second base when Betts is in the outfield.
First baseman Pete Alonso has played in two of the last three All-Star Games. The U.S. has arguably the best catchers in baseball in J.T. Realmuto and Will Smith.
Outfielder Kyle Tucker and DH Kyle Schwarber were 2022 All-Stars. Schwarber led the NL with 46 home runs. Catcher Kyle Higashioka, outfielder Cedric Mullins and third baseman Bobby Witt Jr. make up the rest of the position players on the Team USA roster.
The team has much more star power in the lineup than it does on the pitching staff. Adam Wainwright, Lance Lynn and Miles Mikolas are the top starters for the U.S. Ryan Pressly and Devin Williams give the Americans two of MLB's top relievers.
Jason Adam had a 1.56 ERA in 67 appearances for the Tampa Bay Rays last season. Daniel Bard had a 1.79 ERA for the Colorado Rockies. David Bednar has been terrific for the Pittsburgh Pirates in each of the last two seasons.
Kyle Freeland, Kendall Graveman, Merrill Kelly, Nick Martinez, Adam Ottavino, Brooks Raley and Brady Singer round out the pitching staff.
Team USA is one of five teams in Pool C for the World Baseball Classic. All of the teams in the round-robin pool will face each other once. The top two teams will advance to the World Baseball Classic quarterfinals.
The U.S. faces Great Britain on Saturday at 9 p.m. ET on Fox. On Sunday, the U.S. takes on Mexico at 10 p.m. ET on FS1. Canada and the Americans will do battle Monday at 10 p.m. ET on FS1. Team USA's last game in group play is scheduled for Wednesday against Columbia at 10 p.m. ET on FS1. All four of their games will take place at Phoenix's Chase Field.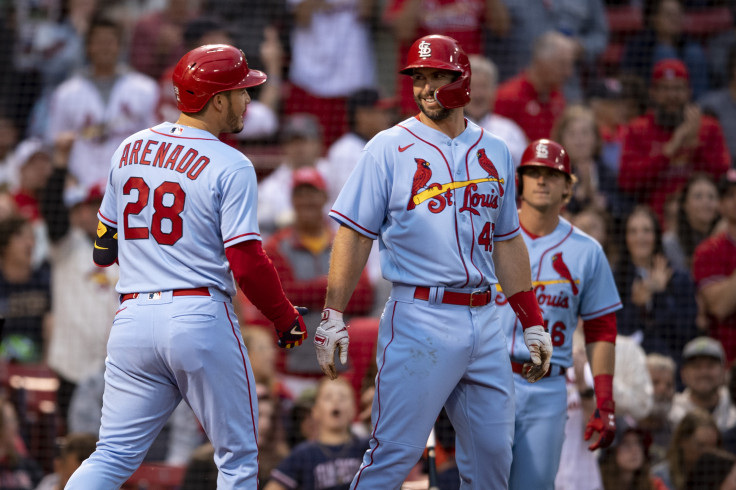 © Copyright IBTimes 2023. All rights reserved.