Tech Takes The Super Bowl: Why Silicon Valley Can't Buy Enough Ads In Super Bowl 50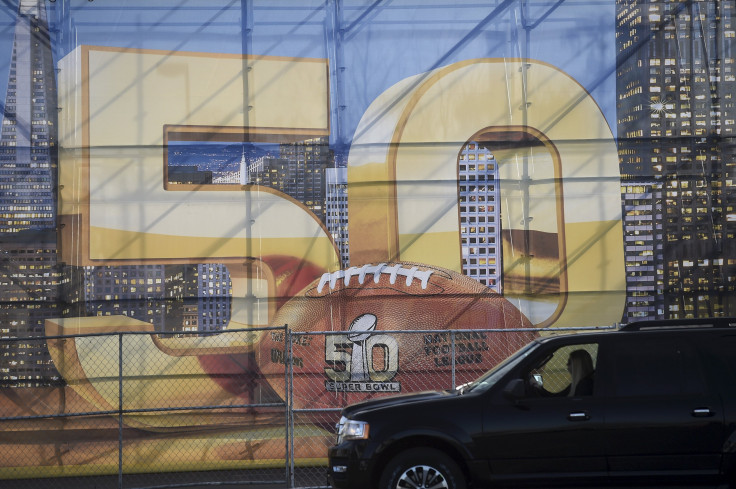 Levi's Stadium is a technological wonder and a mere stone's throw from Silicon Valley strongholds Palo Alto and Mountain View, California. When Super Bowl 50 kicks off there Sunday, the NFL will be on the lookout for tech scofflaws who might try to infringe on its copyright, while Twitter and Facebook do their own behind-the-scenes thing.
But what about the ads? Given the game's proximity to the technology capital of the world, will Silicon Valley come out to play with Madison Avenue?
All signs point to yes. Those that have announced their presence are first-timers like PayPal, Amazon, Apartments.com and LG, as well as returners like Wix.com, Squarespace and T-Mobile. While many advertisers enjoy the publicity of releasing ads online before the game, some still prefer the element of surprise, so it's likely we'll see someone else join the fray after kickoff.
There were some lean years for tech after the big dot-com bust in 2000, and it wasn't until 2014 that the industry returned in full force to the Super Bowl. We won't know exactly how big the tech piece of the ad pie will be until after the game airs, but at around $5 million for each 30-second spot and a Kantar Media-estimated total haul of $400 million, the already-announced advertisers account for only 17 percent.
The tech newcomers for 2016 are those with big things to prove. Because the price of entry for a Super Bowl ad is so high, many companies like to reserve that kind of marketing spend for new products or features. Amazon is trying to convince people its home assistant product Echo — like Apple's Siri, but in a metal cylinder that sits on your counter — is useful, rather than a little creepy. PayPal is fighting off banks' proprietary electronic payment methods. LG wants everyone to see just how cool its OLED 4K TV looks, though it might be hard to see on a regular high-definition TV set.
Geography, too, actually plays a role in the uptick, Jon Swallen, chief research officer of Kantar Media, said.
"It's not the civic pride element," Swallen said. "It's more of a pragmatic decision. But it's the straw that breaks the camel's back — the element of, 'Hey, this is in our backyard; we can take advantage of the fact that people are paying attention to what's going on here in the Bay Area.'"
One big difference the last couple years is that pure-play tech companies like Samsung and Apple have given way to smaller web-service companies that deal in what Swallen calls the internet's "plumbing." These are website builders like Wix.com and Squarespace, whose bread-and-butter are small companies that can't afford to hire a big, fancy web design firm.
"In an audience of 100 million-plus people, there are a lot of people who are small business owners," Swallen said. "The web touches everybody, and while the plumbing of the web is not sexy or glamorous, it is critical." The Super Bowl is therefore an unmissable opportunity for web designers to reach all those potential customers at once.
But with the retiring of the perennially tasteless GoDaddy this year, there appears to be yet another changing of the guard. "I find PayPal's participation especially interesting," Swallen said. This year, he continues, is when the inevitable convergence of tech and finance reaches fruition: "This is the next big revolution that tech is going to inspire — the impact it's going to have on our daily lives is going to be in the financial services segment, as we continue to move toward electronic banking, electronic payment services. This is the vanguard."
Or, as PayPal put it in its already-released Super Bowl ad: Move over, old money. There's new money in town.
© Copyright IBTimes 2023. All rights reserved.