Technology Focus: Google And The Feds: Cleared But Not Forgotten
FTC Probe Of Google Shows Modern Approach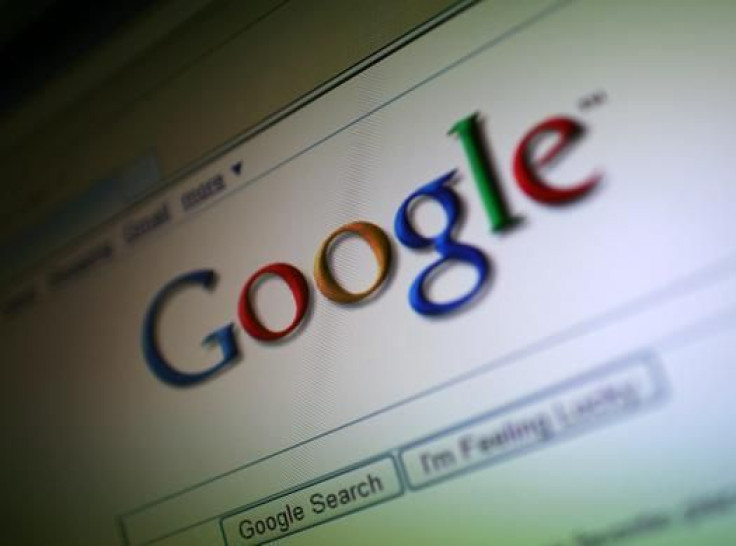 Google (NASDAQ: GOOG), the No. 1 search engine and a gigantic patent holder, got a New Year's gift from the U.S. Federal Trade Commission: Threatened anti-competition charges were dropped and a consent agreement will handle access to its patents to third parties.
When FTC Chairman Jon Leibowitz made the announcement Thursday, he cited parts of the law that established the FTC in 1914 that deal with protecting competition. Then he said that after an "exhaustive investigation" lasting nearly two years, the commission had decided consumers already have plenty of competition.
Clearly, Google's top management in Mountain View, Calif., were relieved. Indeed, David Drummond, chief legal officer, said, "We head into 2013 excited about our ability to innovate for the benefit of users everywhere." Now he has to devise a third-party mechanism within 30 days that will allow developers rights to many of Google's 24,100 patents without lawsuits.
Google, which holds about 70 percent of the search market, followed by much smaller shares held by Bing from Microsoft (NASDAQ: MSFT), the world's biggest software company; Yahoo (NASDAQ: YHOO) and others, still faces scrutiny. The European Commission is known to be examining its practices, as is the Department of Justice.
Last week, a new and aggressive assistant attorney general for antitrust, Bill Baer, was sworn in. He has a known track record. Already, in 2011, the Obama administration under his predecessor, Sharis Pozen, moved to block the $39 billion acquisition of T-Mobile USA by AT&T Inc. (NYSE: T), the No. 1 telecommunications carrier. That had been the most aggressive antitrust case in years.
Now the second most valuable technology company, with a market capitalization of $242.6 billion Friday – compared with $496.8 billion for Apple (NASDAQ: AAPL) — Google was spared the fate of Microsoft, AT&T and International Business Machines Corp. (NYSE: IBM), which ran afoul of regulators, who tried to break them up.
Indeed, AT&T finally agreed to break up in 1983 after nearly 40 years of fighting the Justice Department. Both IBM and Microsoft were sued, too, in cases that lasted for decades.
Could it be that new technology and methods make competition more apparent? Leibowitz himself said the FTC's role is to "protect competition, not competitors," and said Google hadn't discouraged that at all.
Of course, if one turns the clock back to 1996, everyone used Yahoo. Google wasn't even established until 1997. There were dozens of other search engines – Lycos, AskJeeves, AltaVista, About and more -- long before Microsoft devised Bing and Chinese entrepreneurs developed Baidu (NASDAQ: BIDU).
IBM has poured billions into its Watson supercomputer, which runs off a giant database intelligent enough to provide useful data to the likes of Citibank (NYSE: C), WellPoint Inc. (WLP) and Memorial Sloan-Kettering Medical Center. The FTC watched Watson win "Jeopardy" in 2011, proving there's plenty of competition.
"It looks like Google got off in a very light-handed way," said William Kovacic, a professor at George Washington University Law School, who was FTC general counsel under President George W. Bush. Maybe, but the FTC will be watching it daily, especially as smartphones and other devices proliferate, triggering ever more search, queries and advertising.
Looking back, the complaints against Google weren't the same as those against AT&T, IBM and Microsoft, which used their monopoly power to smother competition and ensure steady profit streams. But the 21st century is different. Technology, chips, networks and databases can be yoked to create new companies nearly overnight.
Conceivably, Google in five years could be a shadow of itself if IBM were to turn Watson into a consumer product or Yahoo, now under a CEO who's a Google alumna, revives and gains back share, profit and stature.
Last year, New York investor Daniel Loeb, a major Yahoo devotee, effectively took over the company. Over the past 15 months, his total return on investment exceeds 37 percent, surely a fraction of what he and his colleagues at Third Point Partners believe they can achieve since buying into the company in September 2011.
Over the same period, the total return on Google shares was 41 percent. Looks like plenty of competition!
© Copyright IBTimes 2023. All rights reserved.
FOLLOW MORE IBT NEWS ON THE BELOW CHANNELS