Technology Focus: PCs? Not Dead Yet By Any Means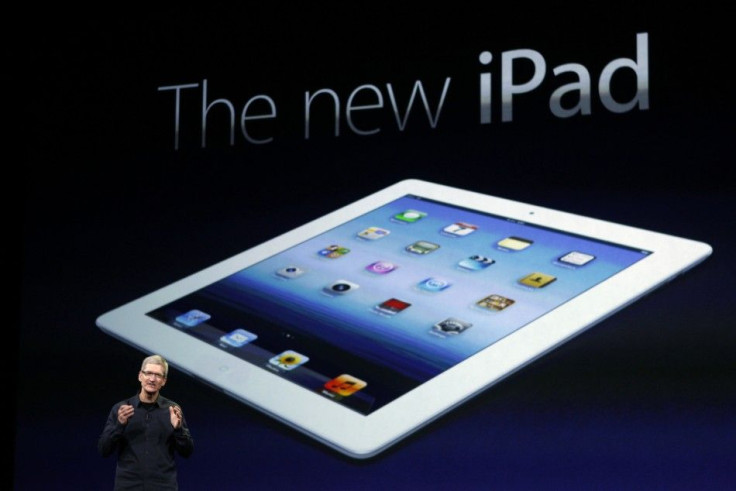 Mark Twain would have been amused by the remarks of new Apple Inc. (Nasdaq: AAPL) CEO Tim Cook last week when he announced the post-PC era.
Cook was ballyhooing the company's latest iPad before devotees, of course. But he may have been insulting his shareholders. Truth is, only about 20 percent of Apple's revenue comes from the iPad.
As Twain observed after reading his obituary, The report of my death was an exaggeration.
No doubt, the iPad family -- with more than 55 million units sold, is a disruptive technology -- as defined by former Harvard Business School Dean Clayton M. Christensen. But it wasn't the first in the tablet category.
Amazon.com Inc. (Nasdaq: AMZN) has been selling Kindle e-readers for years, and Barnes & Noble Inc. (NYSE: BKS) has done nicely with the Nook. Analysts at Forrester Research Inc. (Nasdaq: FORR) estimate Amazon shipped 5.5 million Kindle Fires last quarter, while Barnes & Noble sold 3 million Nooks.
Of course, Apple sold 15.5 million iPads, but that's another story. This quarter, there are new tablets on sale from the Sony Corp. (NYSE: SNE), Samsung Electronics, and Lenovo Group Ltd. (Pink: LNVGY), with more on the way.
But before listening to the hype, consider the numbers. Gartner Inc. (NYSE: IT) analysts last week predicted the PC sector will have a pretty good 2012. Sales should rise about 4.4 percent, to 368 million units. Last year, they rose a measly 0.5 percent, to only 358.2 million.
The two U.S. PC leaders, the Hewlett-Packard Co. (NYSE: HPQ) and Dell Inc. (Nasdaq: DELL), reported mediocre gains in their PC sales. Fortunately, both have many other products. Dell, especially, has used acquisitions over the past 10 years to move into more advanced storage offerings, services, and solutions to improve profits and elevate its profile in the enterprise market.
Meanwhile, the semiconductor industry headed by the Intel Corp. (Nasdaq: INTC) plans to be disruptive, selling the latest Ultrabook chips into lines of featherlight PCs. Some, introduced at the International Consumer Electronics Show by Dell, HP, Samsung, Sony, and AsusTek Computer Inc., are remarkable and certainly tabletlike.
At the end of the day, though, they are laptops. Consumers worldwide will snap them up, just as they snap up new iPads and tablets. Forrester suggests about 38 million tablets will be sold in the United States. Estimates by IHS (NYSE: IHS) are for worldwide sales around 100 million.
That means there's plenty of room for the PC, especially in developing markets like India, Russia, Brazil, Indonesia, China, and Africa where the products are nowhere near saturation.
Americans who recall the antiquity of the PC -- old Tandy TRS-80s, Commodores, and clumsy no-names with tiny displays that had built-in modems for primitive data transmission -- may be excused for being amazed by how far we've come.
This column is being written on a Dell Optiplex 880 PC, connected to two giant display screens, with complete Internet access, video and audio unthinkable to the writer 30 years ago. There are no more cathode-ray tube (CRT) screens; laptops make all of its capability portable.
Isn't it interesting that after a bunch of flops, the biggest hit IBM (NYSE: IBM) had while it was still in the business was with the ThinkPad? Want to bet that's a reason the late Apple Chairman Steve Jobs designated the iPad with that name?
Over time, no doubt miniaturization and applications will shift everyone up the chain to a tablet from the PC. But not yet, nor overnight. For sure, the versatility and ease of use of the iPad will be replicated in the Microsoft Corp. (Nasdaq: MSFT) universe, especially because its new Windows 8, with its Metro Interface, is very Applelike.
This will be good for all over time as the world knits itself together, first on the PC. Maybe later on the tablet.
© Copyright IBTimes 2023. All rights reserved.