Tennessee Titans vs Jacksonville Jaguars, Preview: Can Chris Johnson, Jake Locker Lead Titans to the Playoffs?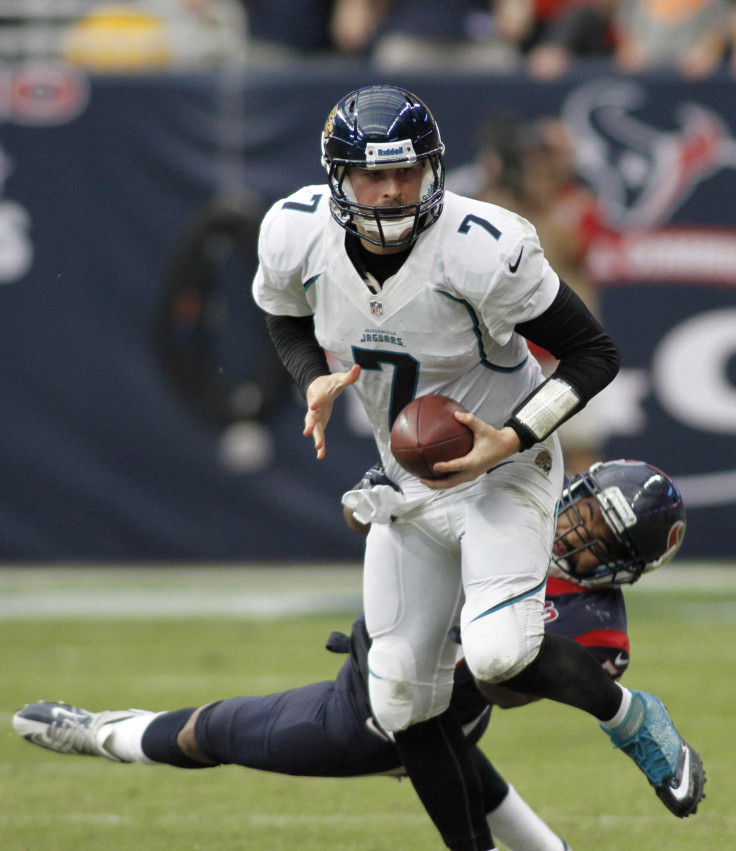 Despite one of the worst defenses in the league, the Tennessee Titans can make a late playoff push starting Sunday as they meet the Jacksonville Jaguars at EverBank Field.
The 4-6 Titans are fresh from a bye week, and their most convincing win in Week 10 when they dominated the Miami Dolphins 37-3. Running back Chris Johnson ripped off 126 yards and a touchdown, and the Titans defense forced four Dolphin turnovers.
Johnson had gotten off to a porous start this season, but has rushed for at least 99 yards in the last four games, and has scored all four of his touchdowns in the same span.
Second-year quarterback Jake Locker was an inaccurate 9-for-21 but still through two touchdowns, and should still start Sunday ahead of veteran Matt Hasselbeck.
Tennessee is two games away from a wild card spot in the wide open AFC playoff race, and three of their remaining six games are against sub .500 teams, like Jacksonville.
The Jaguars have lost seven in a row, but nearly upset the Houston Texans last week in a 43-37 overtime thriller. Houston needed two touchdowns in the final six minutes of regulation in order to force over time, and the Jaguars gave up a 48 yard touchdown reception to Andre Johnson with 2:01 left for the loss.
Jacksonville's Chad Henne filled in for Blaine Gabbert, and went 16-for-33 for 354 yards and four touchdowns, while receiver Justin Blackmon had seven receptions for a phenomenal 236 yards and one touchdown.
In the best performance of the season for the Jacksonville offense, running back Jalen Parmele also had 24 carries for 80 yards in a breakout game.
The Jaguars defense failed to keep at 14-point lead in the fourth, and gave up 653 total yards to Houston.
The game begins at 1 p.m. EDT and will be shown by CBS, or watch a live stream online by purchasing NFL Sunday Ticket Max.
Betting Odds: Tennessee is favored by 4 points
Over/Under: 45 points
Prediction: Jacksonville nearly put together an impressive win last week, and are certainly hungry for success. Look for Blackmon to have another big day against the Titans poor defense, and for the Jaguars to snag a victory.
Predicted Score: Jacksonville 24, Tennessee 14
© Copyright IBTimes 2023. All rights reserved.