Texas Inmate Escape Update: Arrest Reward Reaches $50,000 After Prisoner Stabbed Officer
The reward for a capital murder inmate in Texas has reached $50,000 after he escaped custody while on his way to a medical appointment.
Gonzalo Lopez, 46, was being transported on a bus from Gatesville to Huntsville on Thursday when he get out of his shackles and stabbed the driver.
The $50,000 reward, which was announced on Saturday, consists of a $35,000 reward from the Texas Department of Public Safety, a $10,000 contribution from U.S. Marshals, and a $5,000 reward from the TDCJ - Office of the Inspector General.
The amount marks an increase from the initial $22,500 reward that was announced Friday.
During the escape, Lopez "was somehow able to get out of his shackles and get into the driver's compartment of the bus," according to Texas Department of Criminal Justice spokesman Robert Hurst.
There were two officers on the bus, one was situated in the back with a shotgun while the other was seated in the front.
Lopez was able to get through the barrier that separates inmates from the driver and a struggle ensued. The inmate attempted to grab the driver's gun but couldn't remove it from the holster.
Lopez then stabbed the officer in the hand and chest, but the official did not suffer any life-threatening injuries.
Although the officer in the back of the bus managed to shoot the rear tires, Lopez was able to drive for about a mile before crashing. He then fled the vehicle as the officer fired.
"We will not rest until Lopez is caught," TDCJ Executive Director Bryan Collier said in a statement.
"I want to personally thank all of the agencies who are assisting in this massive search and those agencies that are contributing to the reward. Should you have information on his whereabouts, please contact the Crime Stoppers tip line."
Lopez was described as being 6-foot-tall and was last seen in white clothing off of Highway 7 in Leon County.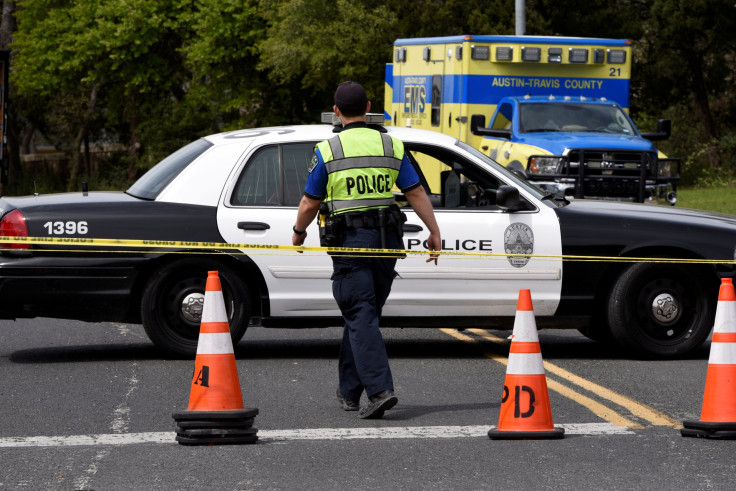 © Copyright IBTimes 2023. All rights reserved.