Third Dose Of COVID-19 Vaccine May Be Required To Fight New Strains
KEY POINTS
Researchers are now reviewing whether a third dose of vaccine could protect against B.1.351
The South African COVID-19 variant could evade protections from Pfizer's first-generation vaccine
Emory University is now enrolling study candidates for the updated vaccine
Researchers are now reviewing whether a third dose of the COVID-19 vaccine is required to fight new and more infectious coronavirus strains.
While the current vaccines offer strong protection against the coronavirus, some experts are concerned that they don't offer enough protection against the B.1.351 variant first detected in South Africa.
This has prompted researchers to conduct new studies on an experimental update to the Moderna and Pfizer dosages by giving volunteers a third dose.
"We need to be ahead of the virus. We know what it's like when we're behind," Dr. Nadine Rouphael of Emory University, a researcher in Moderna's experimental study, told the Associated Press. "Realistically, we want to turn COVID into a sniffle."
In Atlanta, Emory University has asked recipients of Moderna's vaccine a year ago to help with the testing of a third shot. The university, whose study is funded by the National Institutes of Health, is also enrolling volunteers who haven't yet been immunized.
"The earlier one, it was a great success and, you know, millions of people are getting vaccinated now," Cole Smith, a volunteer for Moderna's first-stage study in 2020, said. "If we're helping people with the old one, why not volunteer and help people with the new one?"
The FDA also gave Pfizer/BioNTech authority to test a third dose of its vaccine. On Saturday, a study released by a team of researchers at Tel Aviv University and Clalit, Israel's largest health care provider, revealed that the South African variant can evade protection provided by Pfizer's vaccine.
The team found that among people who had received two doses of the vaccine, the variant's prevalence rate was 5.4%, but among unvaccinated patients, the rate was 0.7%
"Based on patterns in the general population, we would have expected just one case of the South African variant, but we saw eight," the university's Adi Stern said. "We can say it's less effective, but more research is needed to establish exactly how much."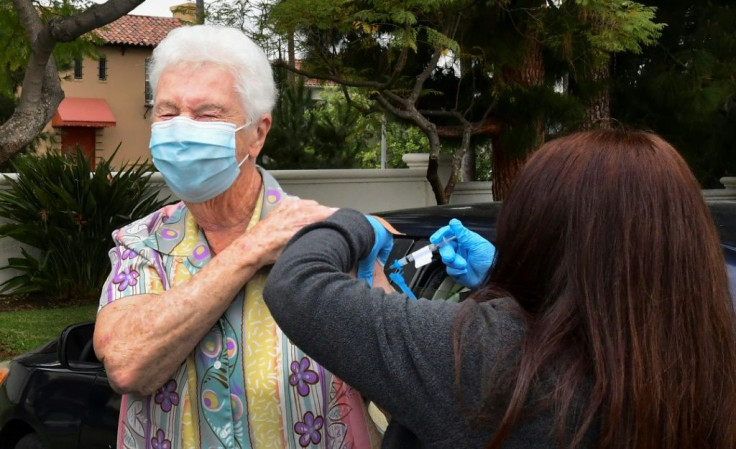 © Copyright IBTimes 2023. All rights reserved.