Tiger Woods Happy with 2012 Season, Despite Major Dought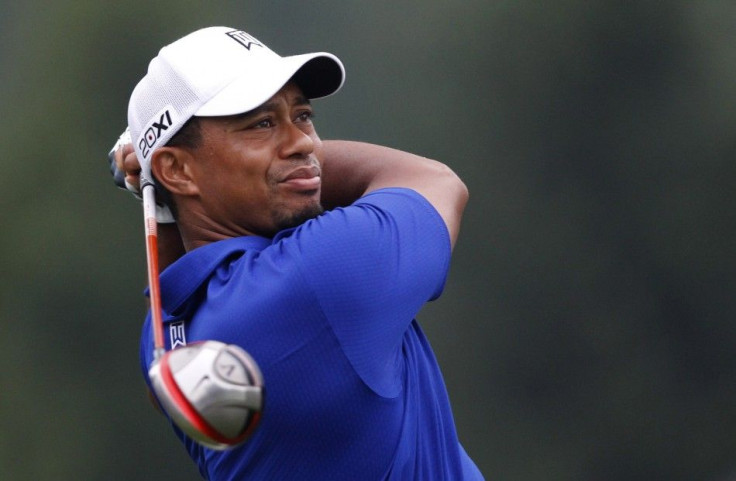 (Reuters) - Tiger Woods has not won a major title in more than four years but he is delighted with his progress this season, highlighted by three victories on the PGA Tour, after a frustrating 2011 campaign cut short by injury.
The American former world number one missed three months, and two of the four majors, last year after injuring his Achilles during the Masters in April.
"This has been a really good season to come back from last year, not being able to play at all, and then being able to train properly and practice properly," Woods told reporters on Wednesday ahead of this week's Tour Championship.
"Hence I'm producing the results I know I can produce. I've made some great strides this year. I went from probably most of my career not being a very good driver of the ball to now being one of the better ones out here on tour.
"That is exciting for me. That is one of the reasons why my scoring average is where it's at right now. I've been very consistent."
Helped by his three wins on the 2012 PGA Tour, Woods lies second behind Rory McIlroy in the FedExCup points standings coming into this week for the fourth and final playoff event of the season.
He also occupies second place in the scoring average charts, his 68.892 being trumped only by McIlroy's 68.836.
"My short game is finally starting to come around too, which is nice," said Woods. "I made some good changes this summer, and they're finally starting to click in."
'PUTTING IT TOGETHER'
Asked what he still needed to do to clinch a 15th major title, Woods replied: "I think just putting it all together at the right time. I've put it together at three events this year. They just happen to be not the major championships.
"I just need to have those weeks where I put it together and coincide with a major. They're not easy to do. I haven't really done it that often. I've done it 14 times ... so they're a little harder to do."
Woods won the most recent of his 14 major titles at the 2008 U.S. Open before his game went into decline after the 2009 season following assorted leg injuries and the breakdown of his marriage.
However, the American has been in good health since October and he ended a two-year winless streak with victory in December at the limited-field Chevron World Challenge which he hosts in California.
This week, though, Woods is fully focused on trying to land FedExCup honors for a third time, having previously triumphed in 2007 and 2009.
"It really would top it off," the world number two said. "I've had a really good season, and to win the Tour Championship, the FedExCup, and then have my fourth win ... all of those are positive things.
"These are the 30 of the hottest players this year, so you're beating a really good field," Woods said of the elite field at East Lake. "The guys are all playing well. I've done it twice, and hopefully I can do it again."
As the leading two players in the FedExCup standings, McIlroy and Woods have been paired together in a marquee grouping for Thursday's opening round at East Lake.
(Reporting by Mark Lamport-Stokes; Editing by Frank Pingue)
© Copyright IBTimes 2023. All rights reserved.