Tom Brady Suspension Update: NFL Upholds 4-Game Suspension Of Patriots Quarterback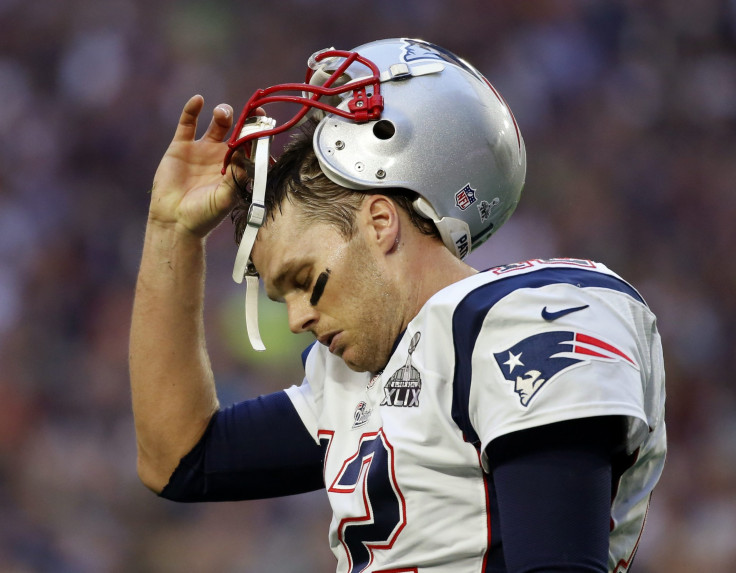 New England Patriots quarterback Tom Brady's four-game suspension for his alleged role in the Deflategate scandal has been upheld, the NFL announced Tuesday.
After weeks of speculation over whether NFL Commissioner Roger Goodell would reduce the suspension, it's widely believed that Brady and the NFL Players Association will now contest the issue in court. The two-time Super Bowl MVP has maintained his innocence throughout the ordeal, during which he was accused of playing some role in Patriots personnel intentionally deflating game balls during last season's AFC Championship game.
"In the opinion informing Brady that his appeal had been denied, Commissioner Goodell emphasized important new information disclosed by Brady and his representatives in connection with the hearing," the statement reads. "On or shortly before March 6, the day that Tom Brady met with independent investigator Ted Wells and his colleagues, Brady directed that the cell phone he had used for the prior four months be destroyed. He did so even though he was aware that the investigators had requested access to text messages and other electronic information that had been stored on that phone. During the four months that the cell phone was in use, Brady had exchanged nearly 10,000 text messages, none of which can now be retrieved from that device.
"The commissioner found that Brady's deliberate destruction of potentially relevant evidence went beyond a mere failure to cooperate in the investigation and supported a finding that he had sought to hide evidence of his own participation in the underlying scheme to alter the footballs."
Goodell, exercising his right under the collective bargaining agreement, heard Brady's appeal on June 23 at the NFL's offices in New York. The appeal took more than 10 hours, and Brady's attorney Jeffery Kessler stated his client had a "very compelling case" to make to Goodell.
However, Brady must now decide whether to challenge the league's ruling in court or sit out the first four weeks of the upcoming season.
In the weeks leading up to the NFL's announcement, several reports indicated the league and the players union were working on a settlement, but that Brady would only accept a fine and not a suspension, with the latter being viewed as an admission of guilt.
Should Brady opt to accept the suspension, he would not be able to return to the field until week 6 of the upcoming season when New England faces the Indianapolis Colts, the team they beat for the AFC title.
© Copyright IBTimes 2023. All rights reserved.