Toulouse Siege Ends: Suspect Found Dead After Jump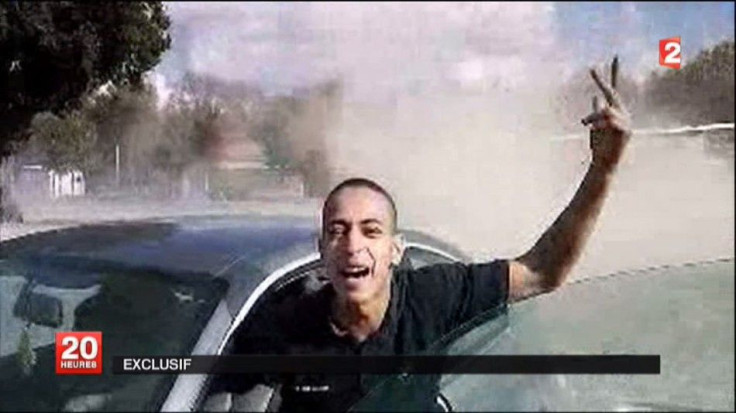 Mohammed Merah, suspected in the fatal shootings of three Jewish children, a rabbi and three French soldiers, was found dead Thursday morning after jumping, gun in hand, from a window of his Toulouse apartment building, France's interior minister said.
Claude Gueant said the 24-year-old Merah, who claimed links to al Qaeda, jumped after police entered the apartment and found him holed up in the bathroom. Police and the suspect exchanged fire before the suspect died, the Associated Press reported.
Earlier, according to the AP, Didier Martinez of the Unite SGP police union said news of Merah's death had been announced over police radio shortly after a five-minute volley of gunfire.
Some local media, citing police, reported that Merah was found dead inside the block of flats where he had begun a standoff with police a day earlier.
Three police officers were wounded during the 30-hour siege, one in serious condition, according to the Toulouse daily La Depeche du Midi.
Wednesday night, police set off explosions at the building, but the standoff continued into Thursday morning.
Three loud blasts were heard at the site just before midnight local time, which blew open the door of the apartment where Mohamed Merah, 24, has been holed up since before dawn Wednesday, Israel's Ynet News reported, citing a police source.
Reuters also cited a police source as saying the blasts blew open the door of Merah's apartment.
NPR reported that police cut off electricity to the area, plunging the neighborhood into darkness, in a bid to pressure Merah into giving up, as he had promised earlier.
These were moves to intimidate the gunman who seems to have changed his mind and does not want to surrender, police spokesman Pierre-Henry Brandet told Reuters.
Another explosion and several gunshots were heard in the early hours of Thursday morning.
An Interior Ministry official told the AP that Merah had gone back on a previous pledge to turn himself in, and that police blew up the shutters outside the apartment window to pressure him to surrender.
About two hours later new blasts and a burst of gunfire were heard, though officials said no full-out assault was under way. It's not as simple as that. We are waiting, the Toulouse prosecutor, Michel Valet, told the AP.
Police had been trying to get Merah to turn himself over after he fired through the door at them while they tried to storm his apartment in the suburbs of Toulouse in the early hours of Wednesday morning.
Street lighting in the area was turned off earlier as officers continued to surround the apartment block.
Authorities told the AP that the shooter, a French citizen of Algerian descent, had been to Afghanistan and Pakistan, where he claimed to have received training from al Qaeda.
They said he told negotiators he killed a rabbi and three young children at a Jewish school on Monday and three French paratroopers last week to avenge the deaths of Palestinian children and to protest the French army's involvement in Afghanistan, as well as a government ban last year on face-covering Islamic veils.
He has no regrets, except not having more time to kill more people and he boasts that he has brought France to its knees, Paris prosecutor Francois Molins told a news conference Wednesday.
© Copyright IBTimes 2023. All rights reserved.