Transfer Rumors: Eden Hazard Staves Off Retirement Talks, 'Still Feel Capable'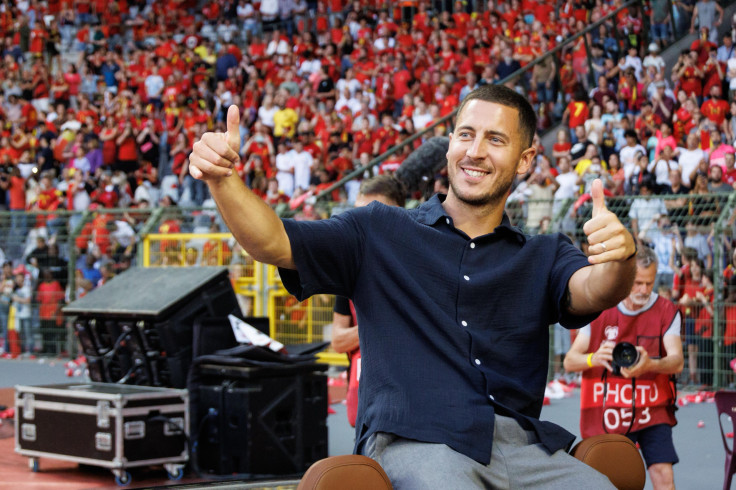 KEY POINTS
Eden Hazard wants to keep his stellar career going
Hazard's Real Madrid spell turned into a major nightmare
A move to MLS might be in his future
The soccer story of Eden Hazard in the tail-end of his prime has been a disappointing one for many fans who have followed his career, but the Belgian has no plans of letting it end on such a sour note.
Speaking with RTBF on Saturday, June 17 following his send-off from Belgium's international team, Hazard had the following to say about the future of his once-famed soccer career.
"My future? Honestly, I don't know yet. After three complicated years, I just want to spend time with my family, go on vacation. We'll see," Hazard told the panel.
"I still feel capable of being a professional footballer, but at the same time, I've been resting for two or three years. I still have a bit of energy!"
The Belgian attacking midfielder/winger has long been viewed as one of the best players of his generation thanks to his otherworldly dribbling abilities coupled with his field-wide vision and his passing after seven big seasons with Chelsea in the English Premier League in the mid-2010s.
The demand for Hazard, 32, was so big that when Spanish La Liga giants Real Madrid went out and signed him to a reported fee of €100 million ($109.37 million) on a £400,000 ($512,574) per week deal in the summer window of 2019, hopes were high that he would bring his shine to Spain.
However, the inverse happened and was instead dealing with multiple injuries, including ankle issues and gastroenteritis, while also being forced to watch youngster Vinicius Junior take his spot on the starting 11–rendering his signing effectively unhelpful to the team.
All of those struggles would lead to Hazard and Real Madrid mutually agreeing to cut ties with one another which would become effective on June 30.
Additionally, Hazard's exit from the Santiago Bernabeu Stadium has already been covered up by the signing of budding midfield star Jude Bellingham – a move that is expected to make him into an even bigger household name very soon.
The Athletic pointed out earlier this month that retiring from soccer altogether is certainly an option for the former Chelsea great, but with his latest comments, it would not be entirely that surprising if another club goes out of its way to bring him to their side.
As to what happens next in his career remains up in the air.
However, there is a belief that Hazard may follow in all-time soccer great Lionel Messi's footsteps and move to the United States to play for an MLS team.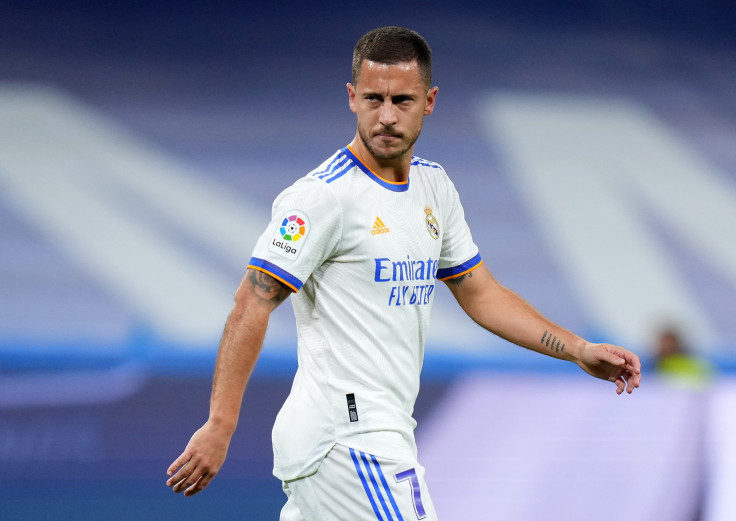 © Copyright IBTimes 2023. All rights reserved.