Troy Davis Case: Thousands Protest in Georgia to Oppose Execution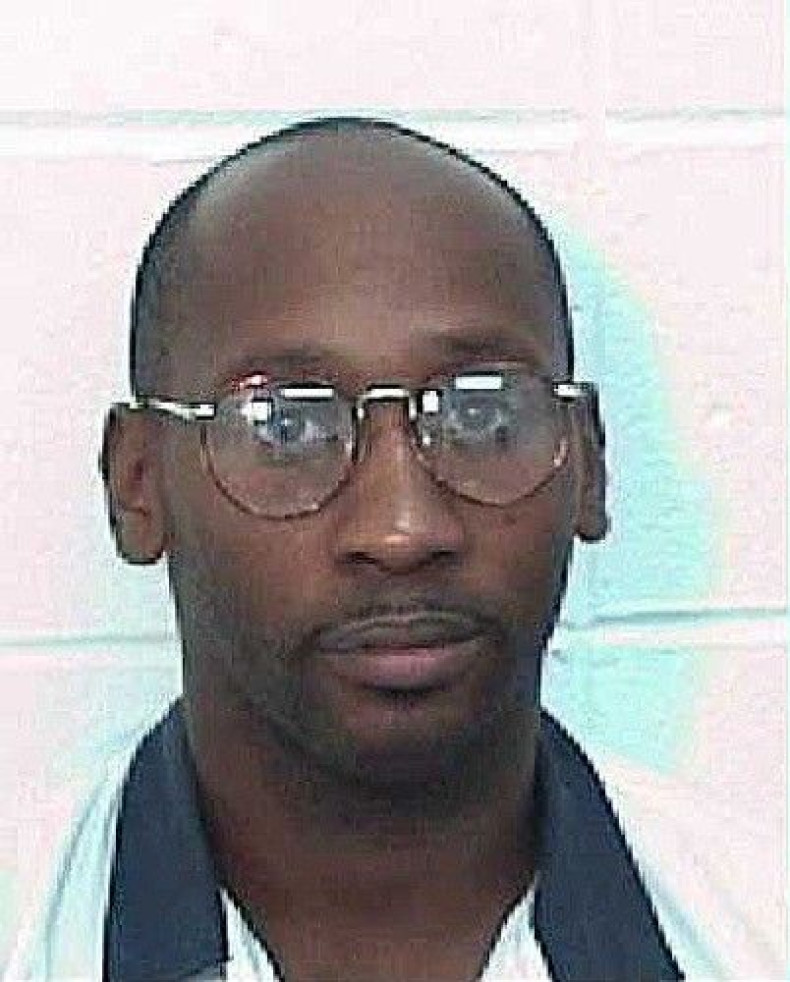 Thousands of people joined rallies in Atlanta and around the world on Friday night to oppose the execution of the Georgia death row inmate, Troy Davis.
Davis, 41, has been on death row since the last two decades for allegedly murdering a policeman.
He is scheduled to get the lethal injection on Wednesday, but as his execution date nears, hundreds of protest rallies are being held worldwide in order to stop the judicial killing.
Davis' execution is planned for Sept. 21, more than two decades after someone pointed him out, following a 1989 shooting death of a police officer in Savannah, Ga., stating he did it.
Davis was 19 years old when he was arrested for killing officer Mark MacPhail in 1989.
People are protesting because no murder weapon was found and there was no DNA evidence; he was arrested due to questionable witness statement and now they want a new trial for that case.
People supporting Davis say he is innocent. They noted that 10 questionable witnesses in the case have signed affidavits withdrawing their statement saying that police forced them into accusing the 41 year old.
The Georgia Board of Pardons and Paroles received petitions with 663,000 names urging clemency on Thursday. The board is scheduled to meet on Monday to consider whether to stop Davis' execution by lethal injection.
If I knew then what I know now, Brenda Davis, one of the jurors in the trial told CNN in a 2009 interview, Troy Davis would not be on Death Row. The verdict would be 'not guilty.'
There were more than 2000 coordinated rallies from downtown Atlanta to Ebenezer Baptist Church on Auburn Avenue on Friday showing support for Davis.
Martin Luther King III, son of the late civil rights leader Martin Luther King Jr., also joined the march, Reuters reported.
For years the case has been attracting much attention. Many notables like former president Jimmy Carter, Pope Benedict XVI and Nobel laureate Desmond Tutu have urged authorities to spare Davis' life.
Laura Moye, the Death Penalty Abolition campaign director for Amnesty International USA, said that rallies for Davis were first started in Hong Kong. Those rallies went on throughout the day in the United States, Latin America, Europe and Asia. There were 10 events in France on behalf of Davis, Moye also told the AFP.
The U.S. Supreme Court ordered a new trial for Davis in August 2009 to judge what he said was new evidence showing his innocence.
The U.S. Supreme Court then transferred the case to a U.S. District Court in Georgia for the trial. But a year later, the judge, William T. Moore Jr., discarded Davis' claims of innocence.
Also Read: Troy Davis Wants Polygraph Test After Board Denies Clemency Plea
Also Read: Troy Davis: Execution Set Wednesday as Georgia Board Rejects Clemency Plea