Trump Could Face Violation Of Espionage Act Charges For Mishandling Of WH Docs: Security Expert
Former President Donald Trump could face charges for violating the World War I-era Espionage Act for mishandling White House documents and classified materials, according to an expert.
The Espionage Act of 1917 was drafted to target government leakers. According to Middle Tennessee State University's The First Amendment Encyclopedia, the Espionage Act prohibits individuals from "obtaining information, recording pictures or copying descriptions of any information relating to the national defense" that could be used against the U.S. or to the advantage of any foreign nation.
However, Mary McCord, a veteran federal prosecutor who formerly served as the chief of the Justice Department's national security division, said that the act could also apply to the mishandling of classified documents.
"[The Espionage Act] actually has provisions that apply to essentially the mishandling [of classified material] through gross negligence, permitting documents to be removed from their proper place, or to be lost, stolen or destroyed," McCord said on the Yahoo News "Skullduggery" podcast.
She further said that Trump may also be charged with another federal crime for "willfully and unlawfully" concealing, removing and destroying public records. She noted that the FBI agents could not have executed a search warrant at Trump's Mar-a-Lago if they did not have probable cause to believe that they would find evidence of a crime at the former president's resort.
"And that means that the Department of Justice, probably at the highest levels, probably all the way up to the attorney general, agreed that this was a step that was not only legally supportable, but also important to take," McCord added.
McCord also suggested that national security lawyers for the Justice Department could be worried about whether Trump shared classified information with potential foreign adversaries.
McCord's interview comes two days after it was reported that the FBI "raided" Trump's Mar-a-Lago resort, with officers focusing on areas of the resort where the former president set up his offices and personal quarters. It was not immediately clear what the FBI was looking for during the search. However, it is believed that the search is part of an investigation into Trump's handling of documents.
During his term, Trump reportedly had a habit of tearing up important drafts and memos after reading them. On some occasions, White House staffers also discovered wads of printed documents clogging the toilets.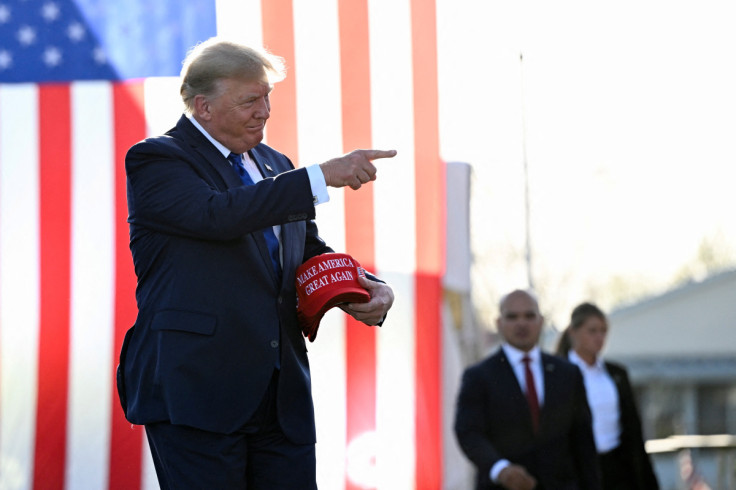 © Copyright IBTimes 2023. All rights reserved.
FOLLOW MORE IBT NEWS ON THE BELOW CHANNELS