Trump's Childhood Home On The Market Again? Buyer Plans To Auction President-Elect's Former Home Next Month, Report Says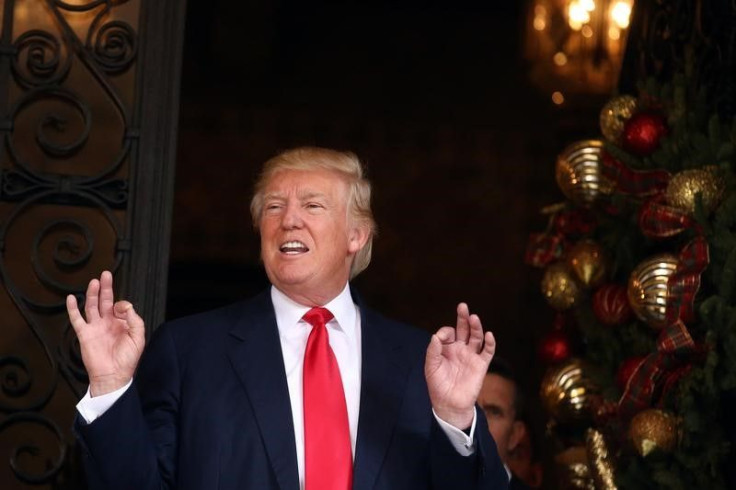 President-elect Donald Trump's childhood home in Queens, New York, is set to be back on the market as the mystery buyer, who purchased the house recently, will auction it to the highest bidder in January, the same month as Trump's inauguration, reports said Tuesday.
The five-bedroom Tudor in Jamaica Estates was sold to an investor, whose identity has not been revealed, on Dec. 16, after going without a buyer for months.
Politico cited Paramount Realty USA in saying the house will be auctioned to the highest bidder next month, without disclosing the amount that was paid by the investor for the 2,000-square-foot house. The firm's owner Misha Haghani told the publication that he's confident the investor will turn a profit in the sale.
"I don't think there was a premium accounted for here, not a full premium anyhow," Haghani said, referring to the December sale. "The buyer came forward at a time that was opportune and offered the seller a price that made sense for the seller. And the seller took it. It wasn't just about price."
Isaac and Claudia Kestenberg bought the property in 2008 for $782,500 and listed it for sale on July 8, soon after Trump's nomination was announced. The original asking price was $1.65 million, but this was lowered twice before auction was scheduled. After a last-minute postponement of the auction, and a further drop in price, a buyer emerged.
The real estate firm is now pushing the Trump connection further by circulating a copy of the president-elect's birth certificate that lists the address of the home built in 1940 by real estate developer Fred Trump, the president-elect's father.
In January, "the home will be auctioned as the childhood home of the president-elect instead of the Republican candidate for president," Haghani told Politico. "I have no clue what this is worth. It's such a unique property. It's really up to the discerning buyer to say what it's worth."
Bids are reportedly being accepted until 4 p.m. on Jan. 17 and have to be accompanied by a 10 percent deposit.
© Copyright IBTimes 2023. All rights reserved.