Tweetups Provide Haven for Science Lovers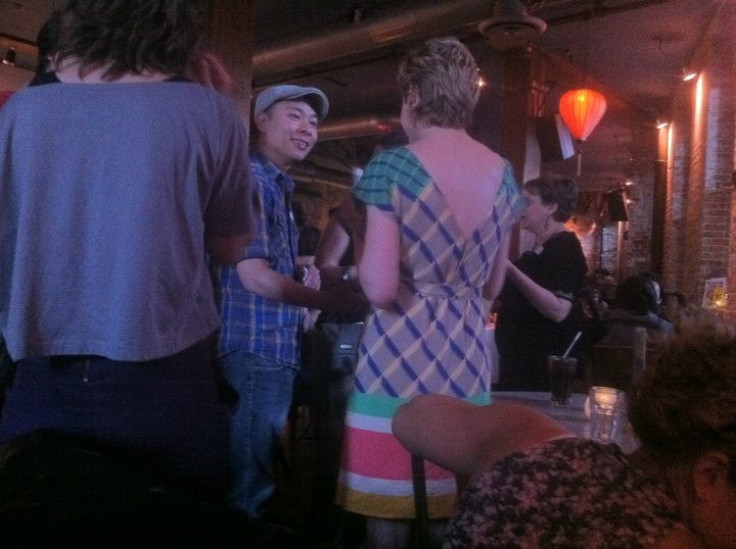 Economist Asani Sarkar enjoys his job crunching data at the Federal Reserve Bank of New York, but his interest in numbers extends to cosmology, evolutionary biology, neuroscience and particle physics.
Fortunately, he has a place to go when he wants to chat away about his love of science.
Economics is my profession, but science is my passion, he said.
Sarkar spent Thursday evening at the NYCSci Tweetup event in the Peculier Pub in the West Village, a chance for him to meet like-minded people also interested in science.
Tweetups, a mashup between the social media site Twitter and the word meetup, have become a popular way to meet members of a digital community in person. You tweet them, so why not meet them?
Science-themed tweetups have started to take off. In July, the American Museum of Natural History held a tweetup for photo enthusiasts and another one for dinosaur fans in March; on Nov. 8, NASA will host a tweetup for 50 lucky winners of its first laboratory, the Langley Research Center. Boston's Museum of Science held a Tornado Alley Tweetup and a Tweetup Under the Stars earlier this year.
The NYCSci Tweetup was born out of ScienceOnline, an annual conference that takes place in January in North Carolina. Another chapter also exists in Washington, D.C.
We had this great kind of synergy, said Krystal D'Costa, a digital anthropologist, who was inspired by the North Carolina conference and started to organize the monthly Tweetups in New York City. New York has a diverse community of science enthusiasts who mostly know each other through online groups, she said. How do we get them all offline? she wondered.
Hence, the NYCSci Tweetups were born, gatherings where attendees are more apt to hold onto a glass of beer than a beaker of chemicals.
It's absolutely open to everyone with an interest in science, D'Costa, 29, said. We take those interactions away from the digital space and let them have it offline. We try to make it as broad as possible.
At the center of many NYCSci events is Bora Zivkovic, a science writer and ScienceOnline conference regular based in Chapel Hill who is involved in events in the Research Park area and enthusiastically uses social media to connect science lovers.
He notes that a benefit of the Tweetup meetings is that science enthusiasts get to meet like-minded people in the real world, as opposed to just vaguely being acquainted online. Meeting in the flesh, he noted, gives these people a chance to really cement the relationship.
There is also the possibility of collaboration.
It's a wonderful kind of mix of different kinds of people who get to talk to each other and you never know when something is going to spark, Zivkovic said.
The relaxed atmosphere has proved to be a huge draw.
You show up and there's nothing else going on, said Tweetup attendee Ben Lillie, a science writer and former full-time physicist. You're relaxed.
Lillie runs The Story Collider, a monthly event in Union Hall in Brooklyn's Park Slope neighborhood in which people share a story about how science has affected their lives. The stories vary from an actress talking about studying math in the hopes of attracting a string theorist to another woman whose psychologist parents always had a very strange way of talking to her.
We never have someone give a lecture, Lillie said. It's about the story and the thing that happened to them.
Lillie has met at least four storytelling participants during the Tweetup events, which he learned about on Facebook. At first, he wasn't sure about going.
I even remember going and not being sure what to think of it, he said. It's been great. I got to meet a tremendous number of people.
Lille is not the only Tweetup attendee whose work has benefitted from the gatherings.
Jeanne Garbarino, 32, is a postdoctoral associate at The Rockefeller University and writes for The Mother Geek, a science Web site. She received her Ph.D in nutritional and metabolic biology at Columbia University. She heard about the Tweetup from a reporter.
What is a Tweetup? she thought. Then she found out. It kind of freaked me out at first, meeting people over the Internet, she said.
But she gave it a shot, and was glad she decided to venture into the unknown.
It was actually nice, she said. People were nice. Everybody was chatting.
She ended up meeting Perrin Ireland, a graphic science journalist. Garbarino saw her work and loved the way she drew. When it came time to write up a piece about cholesterol, a subject Garbarino had studied before and was very passionate about, she wondered how she could make her piece more exciting and more accessible to the community at large.
Then I remembered Perrin, she said.
The result: an article titled Cholesterol: Friend Before Foe, written by Garbarino and featuring colorful sketches and animation by Ireland.
Collaborations aside, Garbarino noted how events such as the Tweetups also benefit scientists by just getting them out of the lab.
I feel that this is a growing discipline, Garbarino said of science communication. You can't just do your science in your ivory tower and be in your little bubble. She added, It's important for scientists to talk about what they're doing in the lab. Society has a very skewed idea of what it means to be a scientist.
The gatherings have also proved to be a great networking opportunity for science writers.
These events can definitely be a little bit of a broader picture of all the possibilities of jobs in science writing in New York, said Natalie Wolchover, a science journalist who studied physics at Tufts University.
She is happy with her own job, but enjoys being able to connect with others in her profession.
In the end I found that you end up having good conversations with people, she said.
For more information, visit the NYCSci Tweetup Facebook page.
© Copyright IBTimes 2023. All rights reserved.