Twitter's Bot Problem: Katy Perry, Taylor Swift, Justin Bieber, Rihanna And Other Musicians Have Mostly Fake Followings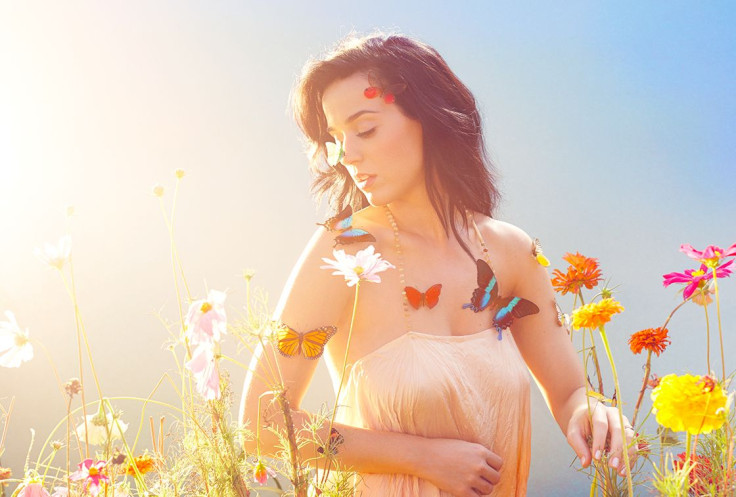 More than two thirds of the more than quarter-billion Twitter followers amassed by pop music's top stars are fake, according to research released over the weekend. The study, commissioned by Music Business Worldwide and conducted by Twitter Audit, found that Katy Perry, Justin Bieber, Taylor Swift, Lady Gaga and Rihanna each have Twitter followings that consist mostly of bots, or automatically created accounts that are not operated by real people.
"They don't provide any immediate economic return," said Emilio Ferrara, a researcher at Indiana University who helped develop Bot Or Not, a tool which analyzes more than a thousand different aspects of an individual Twitter account in assessing whether it is real or not. "Only a boost of the musicians' egos."
According to the study, the artist with the biggest bot problem is Taylor Swift - 67 percent of her 41.6 million followers are fakes. Swift is followed by Katy Perry, who has a Twitter following (64.2 million followers) that is 65 percent fake. Fifty-eight percent of Justin Bieber's 59.9 million followers are bots, as are 55 percent of Lady Gaga's 43.9 million followers and 62 percent of Rihanna's 41 million followers.
Though pop music stars like Bieber and Perry are popular across all social media, that popularity is most pronounced on Twitter, where seven of the social network's top ten most popular accounts belong to musicians; Barack Obama, Ellen DeGeneres and YouTube are the only non-musical accounts in the top ten.
The large percentage of fake followers drawn to these accounts could be explained by a number of things. "Social bots are often designed to follow and target high-profile accounts," Ferrara said, noting that developers will do it to try and draft on the influence of the accounts by retweeting their content. In other instances, it can boil down to vanity. "Many social bots are sold as fake followers," Ferrara said. "A large fraction of these have actually been bought to boost the popularity of that user."
Motives aside, bots are responsible for a large percentage of the activity on the world's top social media platforms. Twitter admitted last summer that bots constituted about five percent of its monthly active users, and late last year, Instagram announced it would be deleting as many as 10 million accounts to cut down on the spam and improve the experience users were having on its platform. Bot activity on these and other networks has grown pervasive enough that researchers have credited it with influencing everything from elections to shifts in stock price.
"Most bots are harmful," Ferrara said. "They can emulate the effects of having legions of individuals all coordinated and synchronized to discuss a certain topics, whereas in reality it's only computer algorithms generating that large volume of content automatically."
In this case, the upside to the artists listed in Music Business Worldwide's research is limited.
"Unfortunately, social bots don't actually buy albums," Ferrara said.
© Copyright IBTimes 2022. All rights reserved.
FOLLOW MORE IBT NEWS ON THE BELOW CHANNELS