Tyreek Hill Gunning To Break Vaunted NFL Record This Season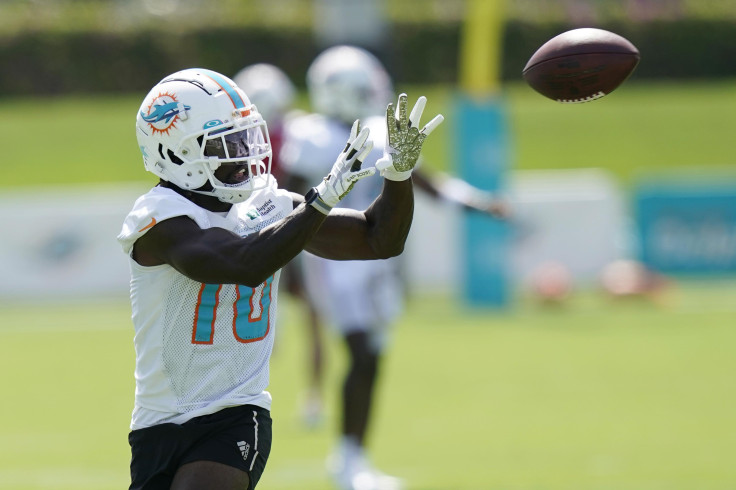 KEY POINTS
Tyreek Hill wants nothing less than 2,000 receiving yards this season
Calvin Johnson set the single-season record in 2012 with 1,964 yards
"I feel like this is one of those years that I can achieve it," Hill says
New Miami Dolphins wide receiver Tyreek Hill has blazed his own trail to become one of the most feared wide receivers in the NFL, and he expects to force himself into the league record books by the end of the 2023 NFL season.
According to a conversation he had with Pro Football Network's Adam H. Beasley, the explosive receiver wants to break the NFL's single-season receiving record.
"Oh yeah, for sure [it's realistic]. I think the added [17th] game gives me quite the advantage, so yeah. For me, not getting injured, coming in each and every day wanting to get better, wanting to be coached. And I feel like I've got the right tools around me." Hill was quoted to have said.
"I've got obviously the most accurate quarterback in the NFL, I've got one of the best head coaches in the NFL, and also my position coach is a monster also. So just having those three things and me just keeping the same mindset each and every day that I want to get better and I want to break the record, and I do want to break the record. So I feel like this is one of those years that I can achieve it."
Hill was traded by the Kansas City Chiefs to the Dolphins in exchange for a 2022 first-rounder, a second-round pick, two fourth-round picks plus a 2023 sixth-round pick.
He went on to sign a four-year, $120 million extension with $72.2 million of it being guaranteed money.
It did not take him too long to make his presence on the field be felt by opposing teams as he tallied 284 yards in two weeks, ending the season with 1,710 receiving yards to his name–setting a new career high while also breaking the Dolphins' franchise record.
The current NFL single-season receiving record was set by Detroit Lions star "Megatron" Calvin Johnson in 2012, logging 1,964 yards in 16 games.
Combined with his growing partnership with quarterback Tua Tagovailoa, Hill certainly has the opportunity to break the record with an additional game afforded to him by the NFL's new calendar.
It should be noted that Hill produced significantly less on-the-box score when Tagovailoa was sidelined three games due to a concussion, further pointing to how important the former Alabama Crimson Tide quarterback's health will be to Hill's own success.
For Hill to become the first-ever 2,000-yard receiver in NFL history, he will need to average about 117.6 yards in 17 games.
The most he has averaged in a season is 100.6 yards – something he achieved last season.
With him setting such a massive goal for himself, Hill firmly believes that 2023 will see Johnson's 11-year record be broken.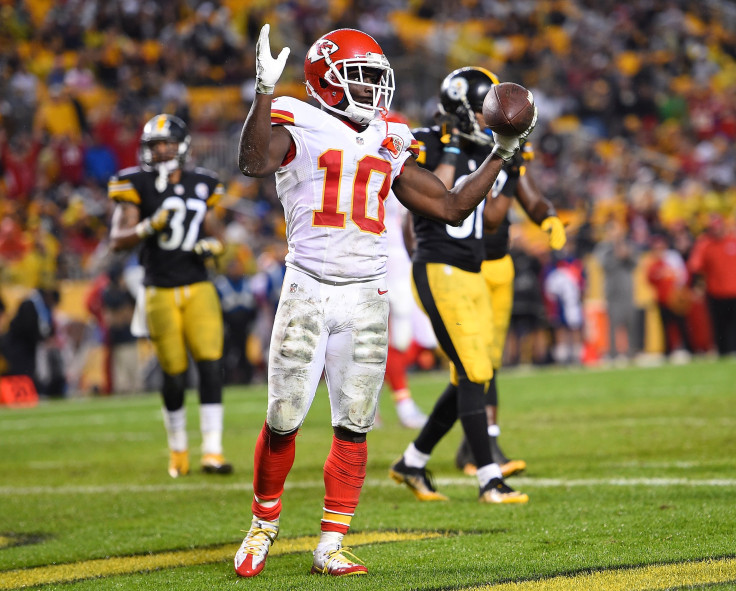 © Copyright IBTimes 2023. All rights reserved.