UK Coroner Warns Of Common Antibiotic's Potential Link To Suicide After Doctor's Death
KEY POINTS
The retired doctor was reportedly given the antibiotic in preparation for a biopsy
He took his own life after leaving an "uncharacteristically confused and illogical" note
The coroner expressed concerns that the grim side effect has not been emphasized enough
A U.K. coroner is warning about a certain common antibiotic that may have a link to suicidal behavior. This comes after the death of a physician who had been prescribed the drug.
Coroner Martin Fleming issued the warning in the U.K.'s Prevention of Future Deaths report. This is the platform through which coroners in the U.K. may issue reports when they believe that "action should be taken to prevent future deaths."
In the report posted earlier in June, Fleming noted the death of 63-year-old Robert Stevenson, a cardiologist and general physician who retired back in 2022. That same year, he was referred to the urology department because of possible prostate cancer. On May 19, he was given the antibiotic ciprofloxacin to prepare for a biopsy and help ease his prostatitis symptoms.
However, things soon took a dark turn for the retired doctor who did not have any history of mental health problems or depression. On May 30, he reportedly left an "uncharacteristically confused and illogical" note referring to "baseless" concerns, and he was later found to have died by suicide.
The coroner concluded that Stevenson "intended to take his own life when the balance of his mind was disturbed."
Fleming expressed the concern that people may not be aware of this grim side effect of the drug. In the case of Stevenson, the prescribing doctor reportedly did not take note of the side effect when it was prescribed "since it was not in accord with current advice." Doctors may not even be "fully aware" of it, Fleming said.
In the U.S., ciprofloxacin is approved by the FDA for the treatment of various infections like urinary tract infections, salmonellosis, anthrax, prostatitis and sexually transmitted infections. Noted adverse effects of ciprofloxacin include nausea, diarrhea and hyper- or hypoglycemia.
FDA-boxed warnings include "neuropsychiatric adverse events," according to the National Institutes of Health's (NIH) National Library of Medicine (NLM).
In addition, FDA warnings for fluoroquinolones, the family of drugs that includes ciprofloxacin, cited some serious side effects like disabling side effects, confusion, hallucinations and central nervous system issues that include anxiety, depression and suicidal thoughts.
In a recent study that looked at the association between the initiation of fluoroquinolones and hospital admissions for suicidality, the researchers did not find a "substantially increased risk" compared to other drugs like azithromycin.
"We cannot, however, exclude a small increase in risk, or an effect on suicidal thoughts that do not lead to hospital admission or emergency department visit," the researchers wrote.
It's unclear if this side effect of the drug was, indeed, what led to Stevenson's suicide, but Fleming noted that "it remained possible for this to be the case."
The point of the report was simply to point out that this grim albeit rare side effect may not be getting the attention that it warrants.
"I am therefore concerned that this potential risk has not been given sufficient emphasis and I would ask you to consider the appropriateness of reviewing the current guidelines as to the dispensation of the drug to patients by clinicians and increasing the awareness of the side effect in order to monitor and mitigate the risks," Fleming wrote in the report.
Taking action, the coroner said, may prevent future deaths.
If you have thoughts of suicide, confidential help is available for free at the National Suicide Prevention Lifeline. Call 988. The line is available 24 hours, every day.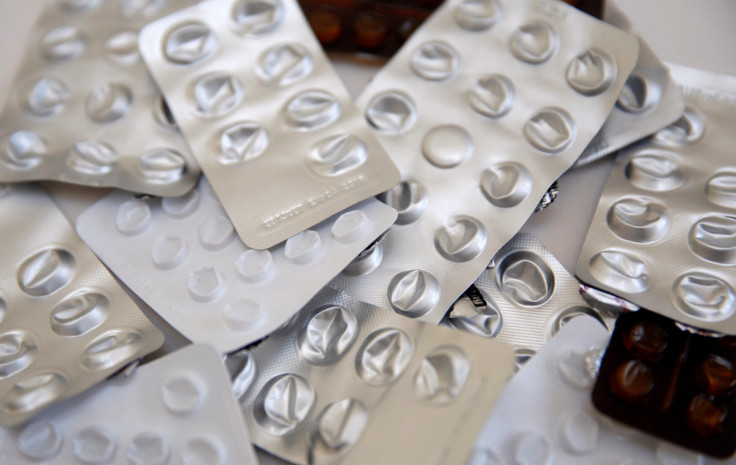 © Copyright IBTimes 2023. All rights reserved.