Verizon?s Hughes Telematics Buy Gives It Mercedes-Benz Audience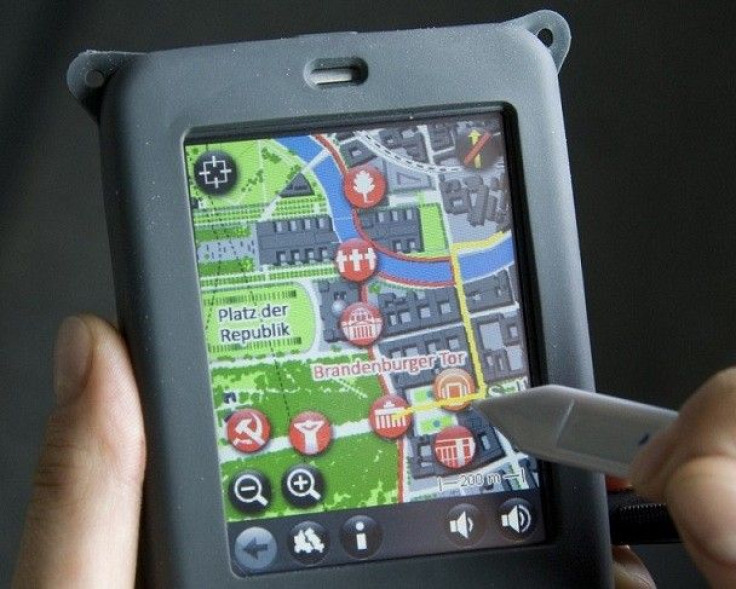 Verizon Communications (NYSE: VZ)'s plans to acquire Hughes Telematics (OTC: HUTC) for $612 million indicates the No. 2 U.S. phone company is seeking a new market: Mercedes-Benz drivers.
That could be one reason why the New York-based telecommunications carrier agreed to pay a gigantic premium for the Atlanta-based provider of GPS services to the Mercedes customer base.
Verizon's offer of $12 per share was nearly triple the $4.35 Hughes Telematics shares sold for on Thursday. Indeed, Hughes Telematics shares rocketed to $11.82 in midday Friday trading, boosting their value to $1.25 billion.
We're taking an important step forward, said John Stratton, president of Verizon Enterprise Solutions. Indeed, rather than sell beer to Verizon Wireless customers, the carrier wants to sell champagne to the Mercedes-Benz crowd.
Last year, Verizon suffered a nearly two-week strike as it sought to win concessions from the Communications Workers of America and the International Brotherhood of Electrical Workers, because its wireless business is booming while its landline business is slowing down. As well, Hughes Telematics also operates Lifecomm, the national personal emergency response system sold to seniors and their children, a play into the health and senior citizens market.
So acquiring a GPS service that is an outgrowth of the old Hughes Electronics is a high value-added deal. Hughes Telematics already provides GPS to U.S. Mercedes-Benz owners, which ought to please Germany's Daimler AG (Pink: DDAIF).
The deal also should satisfy New York tycoon Leon Black's Apollo Global Management, which owns 58 percent of Hughes Telematics. Today alone, its 62 million shares are valued around $733 million, compared with only $270 million on Thursday.
The Hughes Telematics part is a descendant of all the companies once owned by eccentric tycoon Howard Hughes. Its electronics and satellite unit was acquired by General Motors (NYSE: GM), with parts sold to Rupert Murdoch's News Corp. (NYSE: NWS).
The telematics part was set up in 2006, merged with another private firm, Polaris, and then entered the Apollo umbrella.
Hughes Telematics previously reported its first-quarter net loss narrowed to $15.6 million, or 31 cents a share, from $22.7 million, or 64 cents a share, from the year-earlier period. Revenue increased 38 percent to $22.07 million.
In the wireless world, tracking services and GPS is a huge revenue driver. Fleets operated by giants such as United Parcel Service (NYSE: UPS) and FedEx Corp. (NYSE: FDX) have all their vehicles and planes connected; consumer-sector GPS is still in its infancy.
That may be one reason why now-ailing Nokia (NYSE: NOK) paid $8.1 billion for Navteq in 2007 to help it develop better mapping technologies. Google (Nasdaq: GOOG), the No. 1 search engine, which has already sent its own vehicles worldwide to make better maps, closed its $12.5 billion acquisition of Motorola Mobility last month.
Who could be next to be acquired? Trimble (Nasdaq: TRMB) in Sunnyvale, Calif., is the expert in GPS and tracking for agricultural and mining fleets. Its programs can direct a tractor to run nighttime harvests.
Trimble shares fell 3.5 percent to $45.48 Friday. Consumer-friendly Garmin (Nasdaq: GRMN) fell 2 percent to $42.10. Friday's markets were in free fall, to be sure, but these two might attract the eye of Verizon rivals like AT&T Inc. (NYSE: T), the No. 2 wireless carrier or Sprint-Nextel (NYSE: S), the No. 3, for higher added-value services.
Verizon shares, meanwhile, fell about 1 percent Friday, trading in the afternoon at $41.12, down 52 cents, valuing the company at $116.8 billion. Verizon reported cash and investments exceeding $6.5 billion as of March 31.
© Copyright IBTimes 2023. All rights reserved.