Washington Wizards May Soon Be Selling Key Forward To Bolster Future Playoff Chances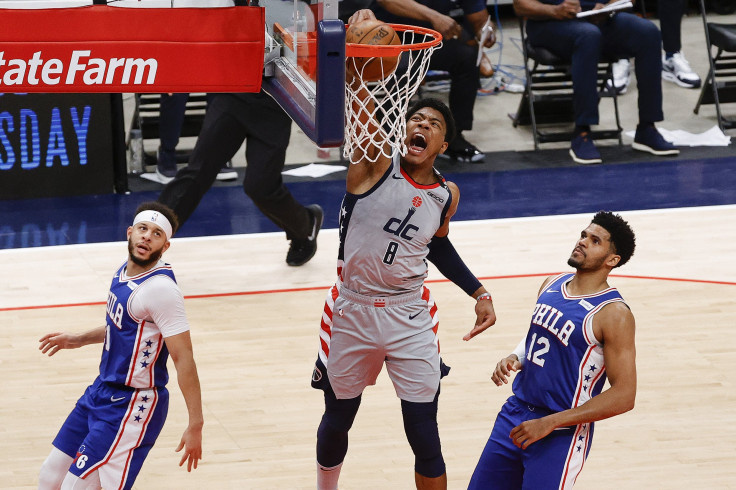 KEY POINTS
The Washington Wizards are exploring trade deals centered around Rui Hachimura
Hachimura's talent has been offset by the number of games that he has played thus far
Keeping Kyle Kuzma appears to be the Wizards' main driving force for trading Hachimura
The Washington Wizards are one of many teams in the NBA this season that have seen their stock underperforming despite being projected to be a high-seeded play-in team or even crash the postseason in its entirety.
Because of their struggles now, the Wizards' front office is allegedly in talks with other franchises in a deal that is centered around fourth-year forward Rui Hachimura, as reported by The Athletic.
The news of Hachimura's availability does seem sudden as the Wizards have not been rumored to be considering anyone for a deal, but it looks as if they are more interested in retaining their established core of veterans.
In 28 appearances this season, the Toyama, Japan-born power forward is averaging 12.9 points on 49.2 percent field goal shooting, 4.4 rebounds, and 1.2 assists–all down numbers aside from his career-best field goal percentage.
Hachimura has been a valuable piece for the Wizards in the previous three seasons because of his ability as an iso-heavy scorer that draws the occasional double team, allowing his teammates to become knockdown shooters.
However, Hachimura is yet to play 60 games in a season throughout his career.
During his rookie season, "Hachi" suffered a groin injury that kept him out of a few games and, most notably, last season when he only figured in 42 games because of a personal absence that began ahead of training camp and ended on January 9, 2022 when he helped Washington beat the Orlando Magic.
Teams interested in Hachimura know exactly what they are getting in return in a trade and it is believed that his injury woes can be mitigated down the line with proper care by the training staff–something that the Wizards have done their best in.
It is also important to note that Hachimura is set to hit free agency after this season and it all depends on whether the Wizards can broker a deal to keep him or do a sign-and-trade with another franchise.
In that same vein, Kyle Kuzma's deal is also set to expire after next season with a player option on the table for him and it is widely believed that the Wizards will want to keep him as their starting power forward for the foreseeable future.
The Wizards' logjam upfront has been a problem that has been holding them back with guys like Kuzma, Hachimura, Deni Avdija and Kristaps Porzingis all splitting time at the power forward spot from time to time.
They have an opportunity to fix their issues ahead of the February 9 trade deadline, but it may come at the cost of dealing away a fan favorite in the form of Hachimura.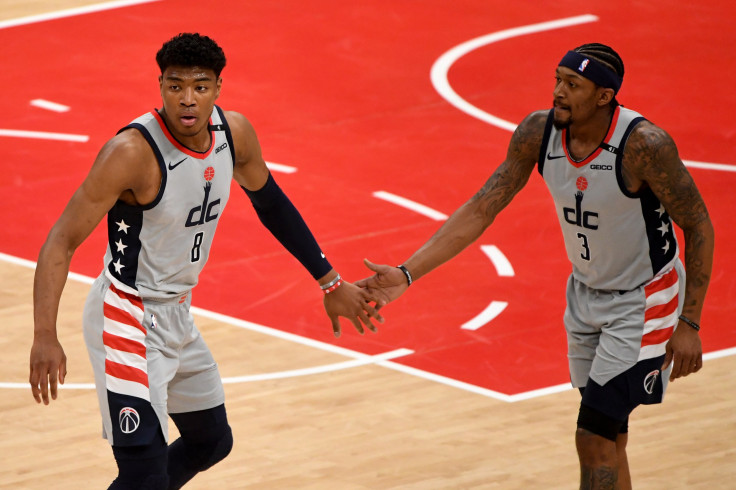 © Copyright IBTimes 2023. All rights reserved.