NBA Rumors: Pelicans Executive Sets Record Straight On Zion Williamson Rumors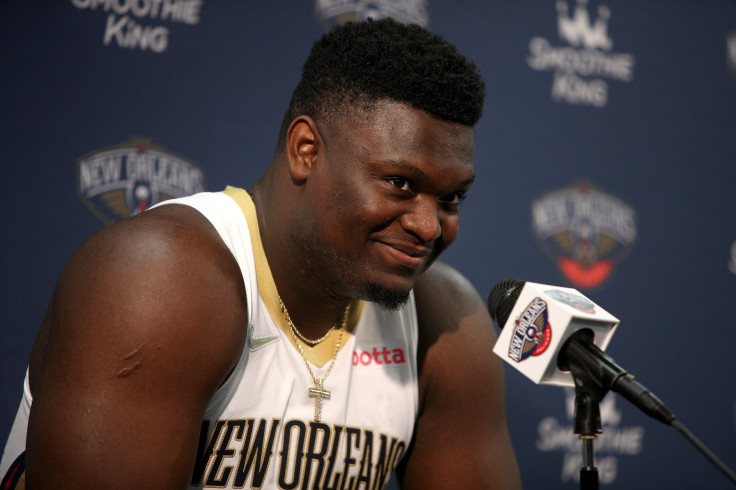 KEY POINTS
David Griffin outright denies that Zion Williamson was involved in trade rumors
Williamson is involved in a ton of controversy this offseason
Griffin believes Williamson is still a part of their future
New Orleans Pelicans star Zion Williamson has faced a nightmarish offseason thus far after being embroiled in off-court controversy and despite rumors that he was going to be traded, the Pelicans' executive vice president of basketball operations in David Griffin denied all notions.
Speaking with NBA Today hosts Justin Termine and Eddie Johnson on SiriusXM NBA Radio, Griffin laid his cards out on the table regarding Williamson and the trade rumors surrounding him.
"We never had a single conversation that Zion (Williamson) was part of. I think people perceive that we would be willing to move off of Zion because of all the injuries, because there's always so much noise around Zion. And fortunately for us, the noise never actually matches what we're really experiencing," Griffin was quoted to have said.
Griffin would later be pressed about whether he and the Pelicans received any calls for Williamson and the veteran executive was quick to shoot it all down.
"No, we didn't. And I think one of the reasons for that is people understand who he is to our franchise and what he allows us to do. So people don't tend to call you and chase things that they know you're not gonna do," he stated
Williamson found his name on the wrong side of the press after his fatherhood reveal brought more trouble than joy as adult film star Moriah Mills put the Pelicans big man on blast on social media.
Rumors would soon emerge that Williamson's issues had New Orleans potentially considering moving Williamson so as to keep the focus strictly on the basketball program that they have developed with Brandon Ingram, CJ McCollum and Jonas Valanciunas leading the charge in Williamson's absence.
Earlier in the show, Griffin lamented Williamson's status as one of the more famed up-and-coming NBA stars of the next generation, noting that any headline about him becomes an instant piece of clickbait and "it makes it really easy for people to manufacture rumor around him."
With Griffin's statements about Williamson's security of tenure in New Orleans, the question now becomes whether his health will hold up enough to have him be the centerpiece of the Pelicans.
The former Duke Blue Devil has been sidelined for more games than he has appeared in, missing out on 204 of 318 possible games due to injury, raising concern as to whether he will be durable enough for the Pelicans to have him lead the way–regardless of issues off the court.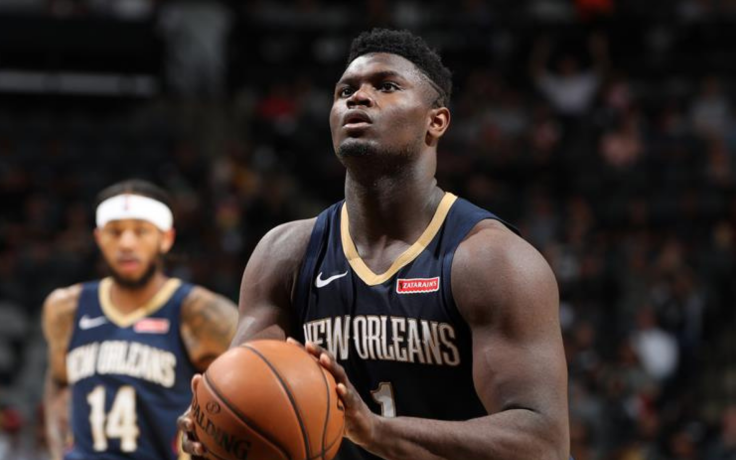 © Copyright IBTimes 2023. All rights reserved.