Watch: Maskless Woman Kicked Off Flight, Tells Passengers 'Everyone Dies' While Coughing
A woman that refused to wear a face mask was kicked off a U.K. flight on Sunday, but not before she coughed on her fellow passengers and told them that "everyone dies."
The unnamed woman in the viral 30-second clip was flying on an EasyJet flight from Belfast, Ireland, to Edinburgh, Scotland, where she was captured on video ranting about the airline's face mask policy after she refused to wear one, TMZ reported.
As the woman was asked to leave the plane when she refused to put a face mask on, she screamed at her fellow passengers, telling them, "Everybody dies, you know that." During her exit, she was also caught on video coughing on the heads of the passengers already seated for the flight.
(Warning: The below video contains NSFW language.)
An EasyJet spokesperson told the outlet that police responded to the aircraft "due to a passenger behaving disruptively onboard and refusing to wear their face covering." The spokesperson continued by saying that "we will not tolerate disruptive [behavior] towards other passengers and crew."
EasyJet, along with other airlines, has a face mask policy that requires passengers to wear face coverings while flying to help stop the spread of COVID-19.
There have been several incidents of passengers being removed from flights after refusing to wear a face mask. Delta, American, and United have all said that they will ban passengers from traveling with their airline for refusing to follow their face mask policy.
It was unclear at the time of writing if the woman was cited or arrested for the incident.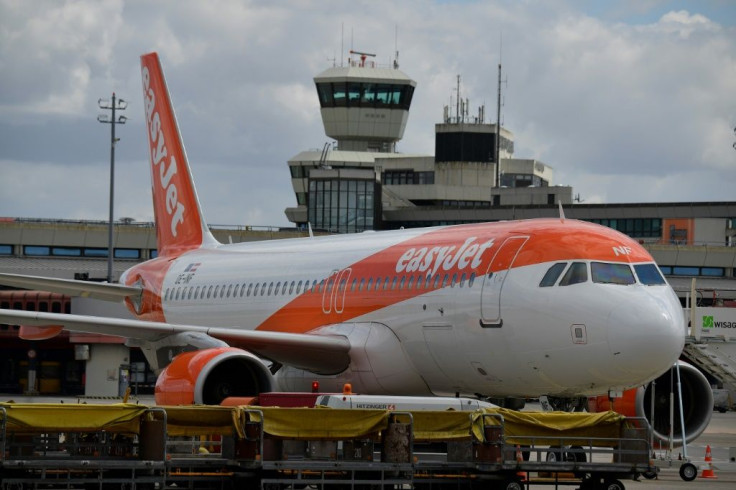 © Copyright IBTimes 2023. All rights reserved.