WATCH: Renowned Sports Trainer Emphatically Shuts Down 'GOAT' Talks
KEY POINTS
The "GOAT" debate in basketball has come down to LeBron James and Michael Jordan
Tim Grover puts together three points why Jordan is the true "GOAT"
"GOAT" conversations are ultimately subjective
In the world of sports, conversations of who the "Greatest of All Time" (GOAT) continues to rage on, but few have ever seen it grow as hotly debated as that in the realm of basketball.
Famed sports trainer Tim Grover may have just put a nail in the coffin in favor of Michael Jordan.
Grover was invited to be a speaker at the recently concluded Rise Con 2023 and was asked for his opinion about who the real "GOAT" is in the NBA, and the CEO of Attack Athletics, Inc. explained why it always be the six-time NBA champion.
"One player has won the scoring title, regular season MVP, was [an All-NBA] First Team [selection], Defensive Player [of the Year], led the playoffs in scoring and won the MVP in the Finals. It's only happened four times in the NBA. You know who the four players to do it were? Jordan, Jordan, Jordan and Jordan," Grover emphatically stated.
For his second point, Grover then asked the crowd at the JW Marriott Tampa Water Street in Tampa, Florida to stand if they were wearing a pair of the world-famous Air Jordan sneakers on, with a couple of them standing.
He then asked who was wearing LeBron's distinctive brand of Nike sneakers, but no one stood as the audience erupted in laughter.
For his third point, Grover claimed it to be the "mic drop" in terms of "GOAT" conversations.
"We've all heard the stories about individuals getting robbed for their Jordan's. Have you ever heard a story [of] anybody getting stuck up for a pair of LeBron's? There you go," he stated with finality.
Dubbed "The Chosen One" ahead of his senior year with St. Vincent-St. Mary High School, James has never been afraid to take on the immense pressure of living up to being Jordan's heir apparent in the NBA.
With four NBA titles, Finals MVPs and regular season MVP awards under his belt among a whole host of other accolades, James' case for "GOAT" status is closer than ever after adding the long-standing record of the NBA scoring title once held by Kareem Abdul-Jabbar.
While it is true that James is the greatest basketball player the world has ever seen since he entered the league, Jordan's most ardent fans would argue that he lacks the same cultural impact that the Chicago Bulls great had on the game while also failing to rack up the titles that Jordan has in his trophy cabinet.
Ultimately, the conversation of who the "GOAT" is will never have a concrete answer as the dynamic nature of the sport, coupled with personal biases, practically ensure that it will go on for the rest of time.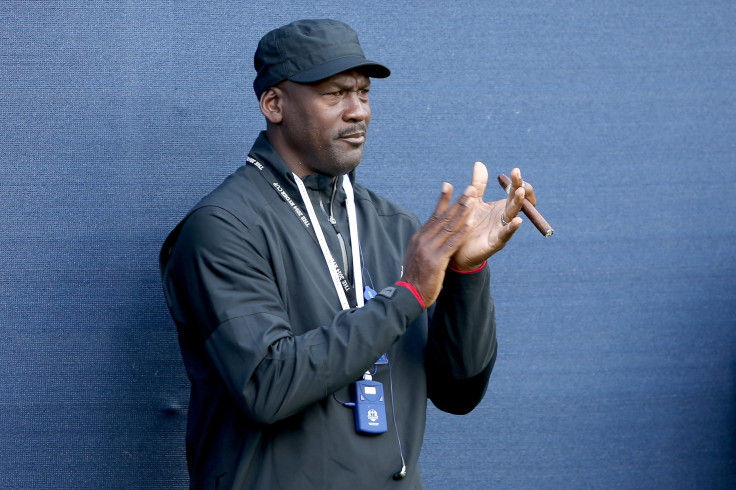 © Copyright IBTimes 2023. All rights reserved.