NBA Rumors: Cavs Big Expected To Be Traded Following Postseason Struggle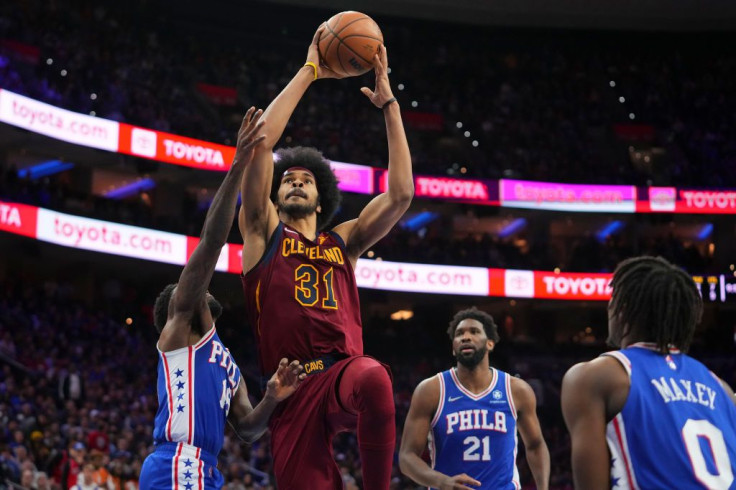 KEY POINTS
Jarrett Allen might find himself in a new city before the season begins
Allen being involved in trade rumors spawned from his postseason struggle against the New York Knicks
The Cleveland Cavaliers acquired key pieces to their wing depth thus far
The Cleveland Cavaliers made a shocking postseason appearance last season after building a yet-to-be tested roster that featured Donovan Mitchell, but a first-round exit at the hands of the New York Knicks has Jarrett Allen's name headed for a trade.
According to renowned NBA insider Marc Stein, the Cavaliers view Allen as a trade piece rather than an asset for their future.
"There have been some whispers this week that the Cavaliers are more open to trading Jarrett Allen than advertised for the opposite reason: He appeared to struggle with the moment at various points of the Cavaliers' five-game exit to the Knicks," Stein wrote.
In the regular season, Allen averaged a near double-double after logging 14.3 points and 9.8 rebounds while shooting at a 64.4% clip from the field to go along with his 1.7 assists, 0.8 steals, and 1.2 blocks over 68 appearances.
Against the Knicks however, Allen's numbers took a major dive as he only put up 9.4 points, 7.4 rebounds, 2.4 assists, 0.8 steals, and 1.0 blocks in five games, thanks to the great defense in the frontcourt.
Allen had to contend with guys like Mitchell Robinson, Julius Randle, Isaiah Hartenstein and Obi Toppin–all of whom were more than capable of preventing Allen from putting up big numbers.
It is currently unknown what the market would be like for the former Texas Longhorn as most title-contending teams in the NBA have already settled in on their frontcourt lineups as the free agency market has quickly dried up.
The San Diego, California native is in the third year of a five-year deal that will see him be paid $20 million every season – a team-friendly deal for those in need of a quality big man.
Allen, who became a first-time All-Star in 2022, is widely renowned around the league for his shot-blocking and defensive instincts while being capable of running down the court in transition for an easy bucket.
Since pairing him with Evan Mobley in Cleveland, the Cavaliers logged the NBA's best defensive rating (109.9) over the 82-game season while also posting a top-eight finish in offensive rating (115.5)–a well-balanced attack on both ends of the floor.
The Cavaliers have already made deals this offseason by signing former Philadelphia 76ers catch-and-shoot forward Georges Niang while landing Miami Heat standout Max Strus in a sign-and-trade.
Where Allen lands remains to be seen, but the Cavaliers stand to lose little if they decide to run it back with Mobley and Allen leading the frontcourt as the guard play of Mitchell and Darius Garland is only set to propel them forward after seeing success last season.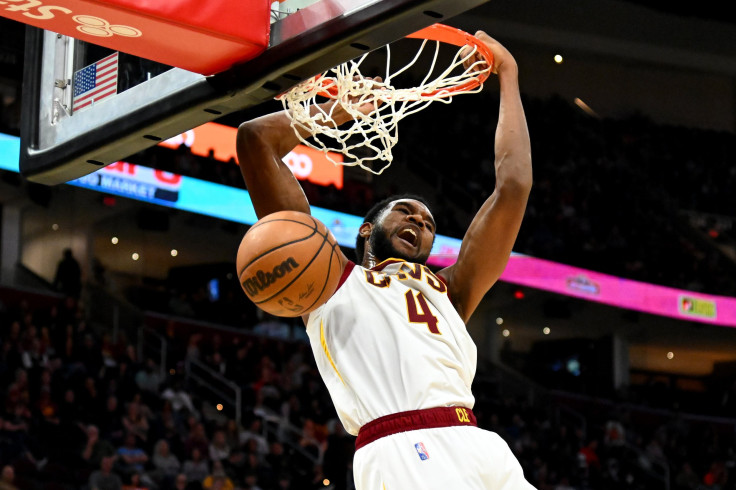 © Copyright IBTimes 2023. All rights reserved.