WATCH: Victor Wembanyama Bounces Back In Second Summer League Game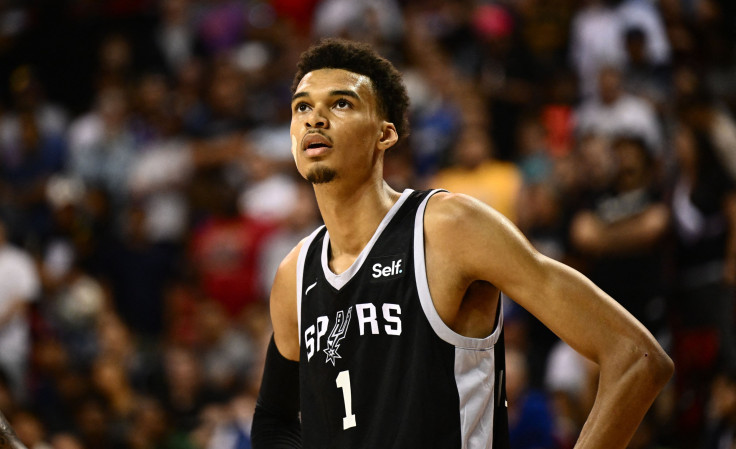 KEY POINTS
Victor Wembanyama put together a masterclass on both ends of the floor
Wembanyama was derided for having a terrible showing in his first game against the Hornets
The Spurs and Wembanyama will next take the floor against the Wizards on Tuesday, July 11
The San Antonio Spurs' Victor Wembanyama received flak on social media for underperforming in his first-ever 2023 NBA Summer League game, and his second game made sure to silence all talks of him being a bust.
On their second day of Summer League action, the Spurs took on the Portland Trail Blazers and it became a Wembanyama showcase as he demolished them all over the court.
Whether it was catch-and-shoot midrange jumpers, putback dunks, or a spin move into a hook, the Blazers simply had no answer for the French unicorn on his way to an impressive stat line.
In just 27 minutes of action, Wembanyama logged 27 points on 9-of-14 shooting from the field while making two of his four attempts from beyond the arc plus seven free throws, 12 rebounds, three blocks, and a steal.
Though the Spurs lost to the Blazers by five points, it was a massive showing from Wembanyama.
Many expected Wembanyama to come out with a bang in his debut against the Charlotte Hornets and No. 2 overall pick Brandon Miller but was instead outplayed by the Alabama Crimson Tide forward.
Despite ending his debut on a plus-minus of 4, he only put up nine points on a putrid 2-of-13 shooting night while missing five of his initial three-point attempts–his only bucket from that distance being late in the fourth quarter.
His impact on the defensive end could not be denied however, as he slammed the door on five shots from the Hornets with ease, possibly showcasing what he will bring to the table once the regular season begins.
For context, Miller also had a terrible shooting night of his own after going 5-of-15 from the field while missing seven of his 10 attempts from beyond the arc, which turned into a painstaking 16 points but more than made up for it with 11 rebounds an assist plus three steals and a block.
Comparing how he looked between the two games, Wembanyama certainly felt more at home in his second showing as his body language was more relaxed and he was flashing the skills that made him such a highly-rated player in the eyes of fans.
Their third game in the Summer League will see them take on the Washington Wizards on Tuesday, July 11 at 10:30 PM ET, and Wembanyama can be expected to show up and show out once again as his NBA journey is still only just beginning.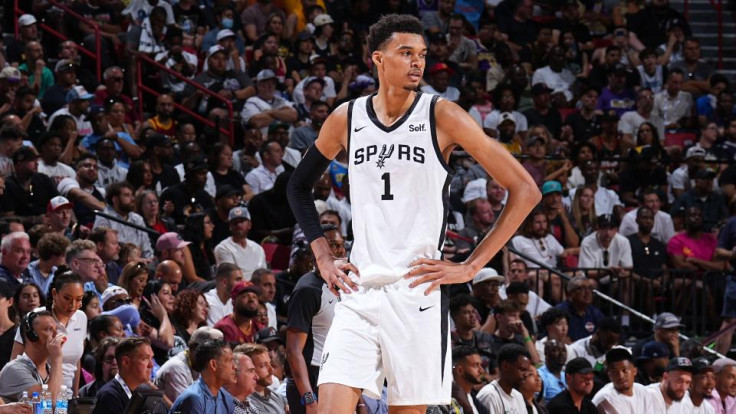 © Copyright IBTimes 2023. All rights reserved.