'We Are Not Sacred': Mahmoud Abbas Tries To Quell A Palestinian Arab Spring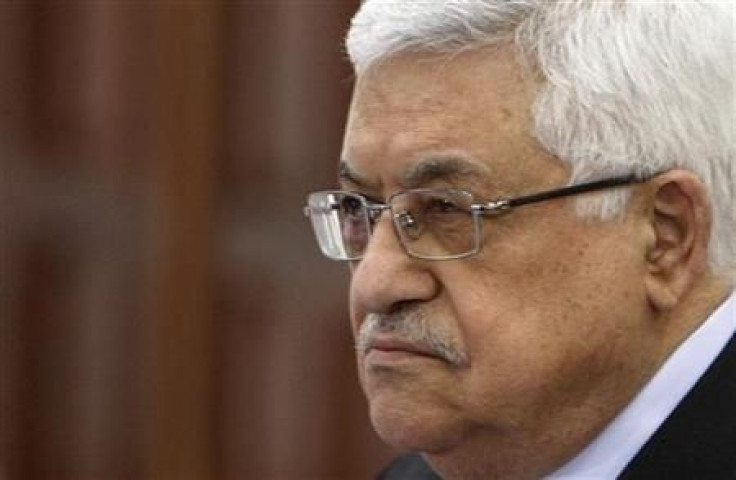 Economic problems have drastically lowered standards of living across the Palestinian territories, and Palestinian Prime Minister Salam Fayyad is facing heated criticism from the public.
But, on Saturday, President Mahmoud Abbas stepped up to defend Fayyad, an experienced economist who is held in high regard by many in the West.
"We are not sacred," said Abbas, according to the Washington Post. "But Salam Fayyad is an integral part of the Palestinian Authority. ... I'm the first person who should be held responsible."
As protests erupt across the West Bank -- the area administrated by Fayyad, Abbas, and other members of the Palestinian Authority -- Abbas has promised to refrain from sending in security personnel and to address the public's concerns in any way possible.
"Whatever the government is doing is upon my instructions and orders," Abbas said.
Some are wondering whether the Palestinians' revolt will turn into a full-blown Arab Spring revolution. Within the past two years, similar movements ousted dictatorial rulers in Egypt, Libya, Tunisia, and Yemen.
But Palestinians face a far more complicated challenge. Their territory is divided between the West Bank, which borders Jordan, and the tiny Gaza Strip, which sits on the Mediterranean Sea. Each area is governed by a different entity.
Furthermore, the Palestinian territory is of disputed sovereignty. For decades, the Israeli government and Palestinian leaders have failed to reach an agreement that would both end violent conflicts and settle territorial disputes. Meanwhile, Israeli settlements continue to advance deeper into the West Bank, cutting off important resources and threatening the prospect of a permanent Palestinian state there.
This has long been the central conflict for most Palestinians. But, today, economic woes are front and center.
Growth of gross domestic product has slowed considerably in the West Bank and Gaza. It is projected to reach only 3 or 4 percent this year, down from an average rate of 7 percent from 2009 to 2011. Unemployment is around 57 percent, poverty is widespread, the cost of living is on the rise, and payment of the salaries of more than 150,000 civil servants has been delayed.
A United Nations report last week said "restrictions on movement, faltering aid flows, a paralyzed private sector, and a chronic fiscal crisis cloud the horizons," adding that one-half of all Palestinians can be "classified as poor."
International aid has been harder and harder to come by in recent months. The situation is most dire for Gaza, which is administrated by Hamas, an Islamist organization.
Hamas is considered a terrorist group by the U.S., Israel, and several other Western countries; it operates under a strict blockade enforced by Israel and is hard-pressed to access foreign aid. The West Bank receives some aid from the U.S. and other donors, but that hasn't stopped the economy from tanking in recent months.
"We have witnessed a gradual decline in foreign aid, and that gradual decline is causing an accumulated deficit," former Palestinian Authority representative Ghassan Khatib told the Sydney Morning Herald.
"We are dealing with it through borrowing from banks and later through indirect borrowing from the private sector. ... [H]owever, we have exhausted these two methods."
The fiscal crisis filtered down quickly to have a huge impact on Palestinian communities, and the protesters are increasingly loud. On Sunday, several truck drivers used their vehicles to block traffic in Ramallah, the Associated Press reported. At least two Palestinians have attempted to self-immolate within the past week, resulting in one confirmed fatality.
It was this same suicidal act that first sparked the Arab Spring almost two years ago in Tunisia, where a fruit vendor set himself afire to protest the government.
"The status quo is unsustainable,'' said Khatib. ''The PA might collapse, confrontations with Israel might be renewed, not necessarily military confrontations but nonviolent confrontations -- this is a very complicated reality in which we live.''
© Copyright IBTimes 2023. All rights reserved.
FOLLOW MORE IBT NEWS ON THE BELOW CHANNELS