Wells Fargo Acquires Burdale; Bank of Ireland Continues to Deleverage Under Condition of EU-IMF Bailout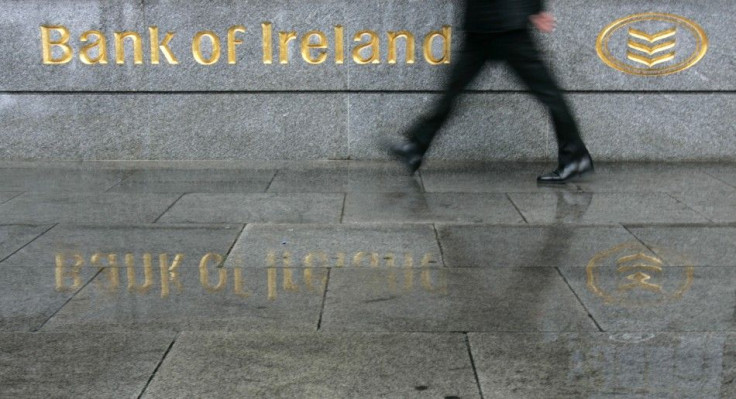 Wells Fargo & Co. (WFC) announced Monday the firm is expanding its international commercial finance capabilities through acquiring Burdale Financial Holdings Ltd and the portfolio of Burdale Capital Finance Inc. from Bank of Ireland Plc (BKIR). The portfolio represents approximately $1 billion in loans outstanding from U.S. and U.K. customers.
Bank of Ireland, the nation's largest bank, will receive about 690 million euros ($899 million) from the sale of its London-based lending division, putting it one step closer to the 10 billion euros of divestments the bank has pledged to complete.
In addition to a target of 10 billion euros in asset sales, Bank of Ireland is also aiming to redeem another 20 billion euros worth of loans by the end of 2013, reducing its loan book from 114 billion euros to 90 billion euros.
The deleveraging is a condition of the EU-IMF bailout to reduce the bank's dependence on emergency funding. The Dublin-based bank gave an update on the progress of deleveraging in a Monday statement, saying that it had divested itself of 8.6 billion euros in 2011, at an average discount of 7.1 percent.
The table below sets out a summary of the total of 8.6 billion euros of divestments achieved during 2011:
The divestments set out above are expected to have a "marginal net positive impact" on the bank's core tier one capital ratio, the bank said. And the firm expects to complete the remaining divestments within the overall base case discount assumptions used in the Central Bank stress tests last March.
© Copyright IBTimes 2023. All rights reserved.