What to Expect from Tablets in 2012?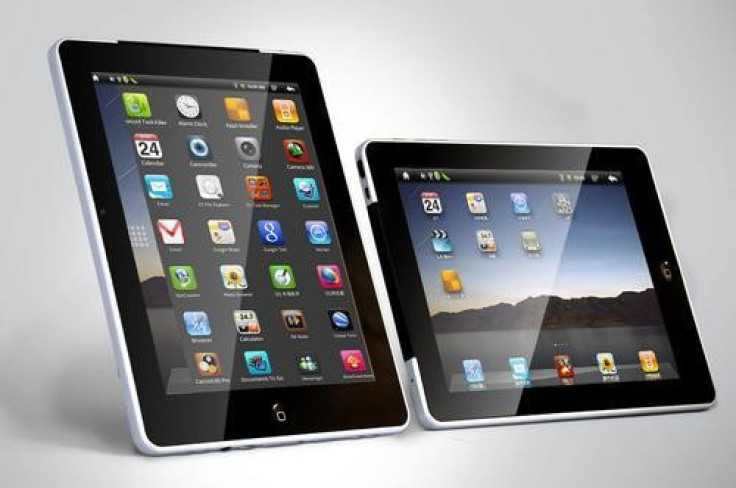 We are merely days away from bidding adieu to 2011 and welcoming its successor. As we do so and as we cast our eyes over the year that was, the computer tablet market across the world strikes one as having been the sort of space most affected by a constant stream of products, with each one trying to outdo the other, in terms of innovation, design, components and performance.
Apple Inc.'s dominant position in this space remains more than relatively unscathed; they accounted for (and still do account for) more than 60 percent of all tablets sold, thanks to the iPad 2. The entry of a number of other brands, with performances and prices ranging for the high to the low-end, including the BlackBerry Playbook, the Motorola Xoom and the Samsung Galaxy Tab had little impact on the Cupertino giants' position. The news behind them, though, was big. Amazon's pocket-friendly range of Kindle Fire tablets was making a genuine case to be considered the best of the rest.
At the end of it all, however, if you've played the waiting game, hoping that 2012 will be an even better year, here is a brief rundown of what to expect...
Apple's iOS
The Apple iPad, in several ways, revolutionized the tablet market, a fact evident in its strong market position. The 1Ghz dual-core A5 processor-powered device, with a 9.7-inch (diagonal) LED-backlit glossy widescreen (and IPS technology) Multi-Touch display, runs Apple's newest operating system, the iOS 5x and sits head and shoulders above the rest of its competitors. Its successor, the much anticipated iPad 3, has much to live up to... when it does eventually release, which, according to Slashgear, should be in February, 2012. However, it could happen that Apple decides to release an upgraded version of the iPad 2 then and the iPad 3 in the fall of the year, a-la the iPhone 4S and the iPhone 5. Either way, consider the iPad 3 to feature an appropriately advanced version of the current iOS 5, along with all of its now-famed 200 additional features and even a few new ones.
The battle, though, could be all about the display capabilities and processing power of the new device. A DigiTimes report suggests that Apple could introduce a new dual LED lightbar technology and an upgraded A6 processor
Windows 8
Microsoft's Windows operating system is rather more synonymous with personal computers and laptops. Therefore, when the software makers enter the world of tablet computers, dominated by the Android and the iOS, hiccups are to be expected.
To start with, the Windows 8 OS is a touch-optimized skin for Windows 7; it is, however, a tablet-oriented product, meaning that the software will be used exclusively for tablets. While this may seem to be great news, prior problems with software compatibility suggest that different tablets running different CPUs - Intel, AMD and ARM - could create issues, even if, as is believed, the new OS provides legacy support for all apps. Importantly, Microsoft has yet to release the beta version of Windows 8 (slated for February 2012), which suggests that it may be too late to offer significant products, on a foolproof OS, in the same year. Nevertheless, an early report from PC Advisor suggests the software may just be worth the wait.
Now, as far as information on tablets running this OS is concerned, quite naturally, it is a little sketchy. There are reports that both Nokia and Asus were planning tablets built around Windows 8 and Microsoft displayed a Samsung tablet with the OS at its Build conference, on Sept. 13. Finally, there have also been reports of interest from Dell and Hewlett-Packard.
Android
Google Inc.'s Android has long been the only real competitor to the iOS' dominance; in fact, it has long been the only competitor. True to form, then, the release of Apple's iOS 5 was met with that of the Android 4x, rather quirkily tagged as Ice Cream Sandwich, which took pre-existing features (from the prior build, Android 3x - Honeycomb) and added new ones, including the ability to lock data using facial recognition software, improved audio and video features and incorporation of Near Field Communication (NFC) technology.
The key point here, however, is that as yet no tablets have actually shipped with the Ice Cream Sandwich. Those that have prior builds, like Asus' Transformer Prime (Android 3.2), will be upgradable to a 4x build but ultimately, the jury is probably still out on performance.
So... which are the tablets that could sport the Ice Cream Sandwich in 2012? This list could help answer that question. In addition to upgrades, reports suggest that Asus, Toshiba, Acer and Lenovo could also ship with the Ice Cream Sandwich.
© Copyright IBTimes 2023. All rights reserved.