What Happens To The Passing of Nuclear Codes When The Outgoing President Isn't There?
In a year like no other, one of the more subtle plays of Inauguration Day will be much different this time.
Because President Trump has opted out of the festivities, the unceremonious passing of what has become known as the "nuclear football" will be a more complicated play.
The black leather "football," officially known as the president's emergency satchel, is really more of a small suitcase, but its contents couldn't be more important. The bag, surrounding a strong aluminum frame, contains the authentication equipment needed for the president to launch a nuclear attack. The so-called football is typically carried by a military aide who follows the president everywhere.
Because the outgoing president is usually at the inauguration as a symbol of the peaceful transition of power, the football is often handed off to a second aide who accompanies the new executive. But this time, there will be the complication of two briefcases—one following Trump as he leaves Washington, D.C., for Florida and another awaiting President-elect Joe Biden on the inauguration stage.
Despite an awkward complication fit for Hollywood, Stephen Schwartz, a fellow at the Bulletin of the Atomic Scientists, assured CNN that safeguards are always in place for such an important piece of luggage, which essentially contains the "authorities" needed to launch a strike.
There is no big red button, by the way.
"There are at least three to four identical 'footballs,'" Schwartz added. "One follows the president, one follows the vice president, and one traditionally is set aside for the designated survivor at events like inaugurations and State of the Union addresses."
The president, himself, carries a plastic "biscuit" with codes used to positively assure that it is the sitting president who authorized the strike.
The passing of the football officially takes place Wednesday at 12:00 p.m. ET. At that time, any aide accompanying Trump would return to the White House with the football and Trump's codes would be automatically deactivated.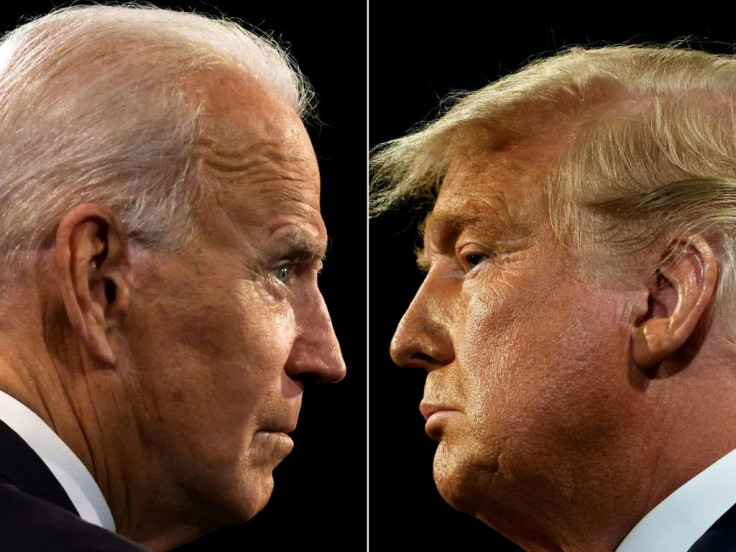 © Copyright IBTimes 2023. All rights reserved.
FOLLOW MORE IBT NEWS ON THE BELOW CHANNELS