What Is Hurricane Irma's Death Toll? How Many People Died So Far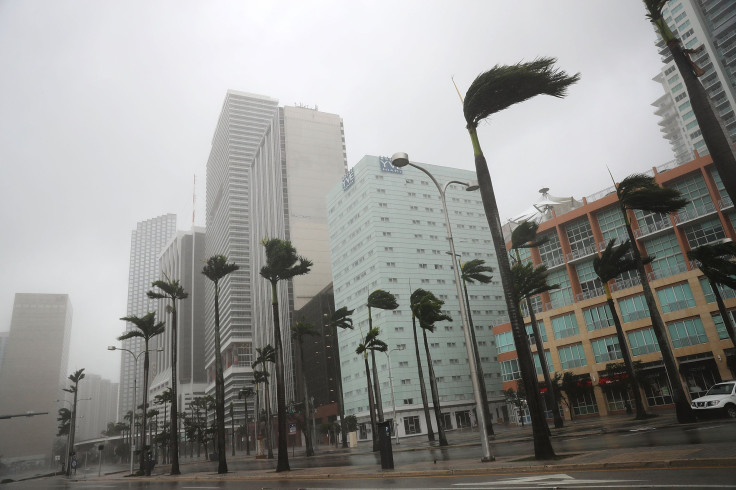 UPDATE: Sept. 13, 2017 10:30 p.m.
The number of senior citizens who died after being left in a facility in Hollywood, Florida, without air conditioning has risen to eight, according to the New York Times. Police have opened up a criminal investigation into the Wednesday morning incident.
Four people died in South Carolina, three in Georgia, and 23 in Florida as a result of Hurricane Irma. In the Carribean the death toll has risen to 38.
UPDATE: Sept. 13, 2017 10:50 a.m.
An additional five senior citizens died Wednesday morning, according to the Miami Herald. They were residents of a nursing home in Hollywood, Florida, and fell ill when there was no air conditioning. Many in Florida are still without power.
UPDATE: Sept. 13, 2017 10:40 a.m.
The death toll for Hurricane Irma has risen. According to ABC News Tuesday night the U.S. death toll has risen to 22, along with 38 people killed in the Carribean, according to CNN.
Original Story:
Hurricane Irma was one of the most powerful storms ever measured in the Atlantic Ocean, becoming a Category 5 with sustained 185 mile per hour winds at one point. The hurricane weakened to a tropical storm Monday morning as it moved north towards Georgia.
The storm wreaked havoc on several Caribbean islands and Florida. At least 37 people were killed in the Caribbean and five in Florida, according to ABC News Monday. Almost six million Floridians were without power.
Two people were killed in Monroe County, which includes the Florida Keys. It received the first mandatory evacuation order. One was found dead in their Shark Key home, the other lost control of their truck in heavy winds.
A sheriff's deputy and a corrections officer were killed in a car crash in Hardee County. Another person was killed in an Orange County car crash.
Of the 37 people killed in the Caribbean, 10 of them were in Cuba.
The storm pummeled Miami when it made landfall on the mainland as a Category 2 storm. Miami saw pockets of flooding, damaged cranes and downed trees and signs.
Jacksonville received record storm surges Monday morning.
Tampa, which was supposed to get the brunt of the storm, was for the most part spared.
"It's looking good," said Tampa Mayor Bob Buckhorn. "The first blush is that not only did we dodge a bullet, but we survived pretty well. Not a lot of flooding. Tree removal, debris — don't want to say it's negligible, but it's manageable."
Florida Gov. Rick Scott will head to the Keys to assess damage Monday, after the island chain was pummeled.
"We are doing everything we can to get food and water throughout the state," Scott said on Fox News Monday. "Most importantly we have got to save every life and we have got to make sure people understand it is still dangerous."
Several Caribbean islands may be in the worst shape after the storm. Barbuda received damage to 95 percent of their buildings. Puerto Rico had large swaths of people lose their power. The Leeward Islands saw food, water and medicine shortages and looting.
The U.S. is sending a flight Monday to St. Martin to evacuates its citizens stuck there.
As the storm moves away from Florida, massive clean up efforts will have to take place. British business magnate Richard Branson who owns a destroyed private island in the Caribbean has called for a "Marshall Plan" — like effort to aid the islands.
© Copyright IBTimes 2023. All rights reserved.
FOLLOW MORE IBT NEWS ON THE BELOW CHANNELS