What's New On Netflix In November? Top 7 Movies, TV Shows
It's a new month and that means Netflix has new movies and TV shows. Some are old favorites, others are Netflix originals, but they all should be on your list of things to watch in November.
"The Pursuit of Happyness" (Nov. 1) Will Smith and his real son Jaden Smith play a less fortunate family in this inspirational flick, which is based on a true story. Chris Gardner loses his job and is evicted from his apartment. Determined to succeed, he takes an internship that's unpaid in order to eventually create a better life for his family.
"Men In Black" (Nov. 1) Will Smith also plays a man with a new job in this movie, but it's a bit of a different situation. After a run in with an alien, he becomes Agent J, one of the Men in Black. They're a government organization that polices that aliens living on Earth and protects the planet from alien threats.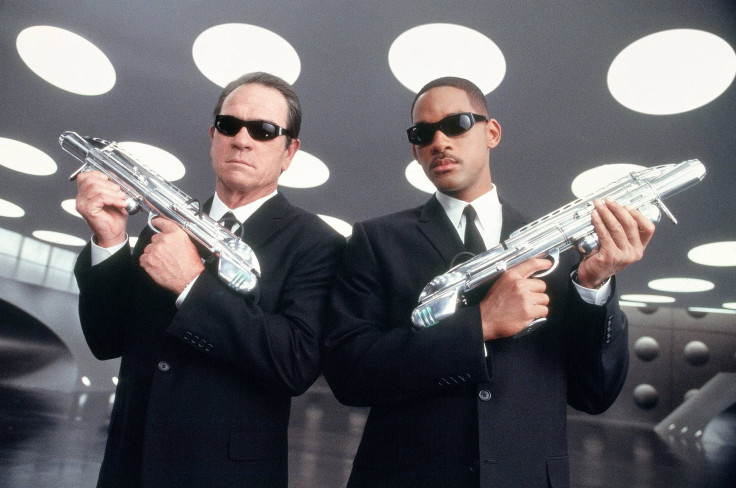 "The Reader" (Nov. 1) Michael Berg (David Kross) is a teen who has an affair with an older woman, Hanna Schmitz (Kate Winslet), in postwar Germany. Hanna disappears, much to Michael's confusion. However, while Michael is training to become a lawyer, he sees Hanna again — when she's on trial for Nazi war crimes.
"Alias Grace" Season 1 (Nov. 3) Fans of "The Handmaid's Tale" will flock to this new series, also based on a Margaret Atwood book. A psychiatrist (Edward Holcroft) in 19th century Canada must decide whether a convicted murderer (Sarah Gadon) should be pardoned due to insanity. The miniseries, inspired by a true story, is six hours long and also stars Anna Paquin.
"Lady Dynamite" Season 2 (Nov. 10) Those looking for a laugh should tune in to the second season of the hit comedy. Maria Bamford continues to tell hilarious stories that are inspired by her life.
"Marvel's The Punisher" Season 1 (Nov. 17) The highly-anticipated "Daredevil" spinoff is finally here. Frank Castle (Jon Bernthal) uncovers a conspiracy that he has to stop. It's not just his family who suffered. The Marvel drama, which is expected to be very violent, also stars Deborah Ann Woll, Ebon Moss-Bachrach and Ben Barnes.
"The Boss Baby" (Nov. 22) This animated comedy is perfect if you need something a little more family friendly. Tim, a 7-year-old, is super suspicious of his new baby brother. The sibling rivalry has to be put aside when his new brother is revealed to be Boss Baby, a secret spy on a mission. Only Tim can help finish the assignment. Alec Baldwin voices the baby.
In order to make room for all the new titles, some had to leave. See all movies leaving Netflix in November HERE.
© Copyright IBTimes 2023. All rights reserved.