Which Tablet Should You Buy? Top Issues With iPad Mini, Nexus 7, Kindle Fire HD And Nook HD Outlined In New Report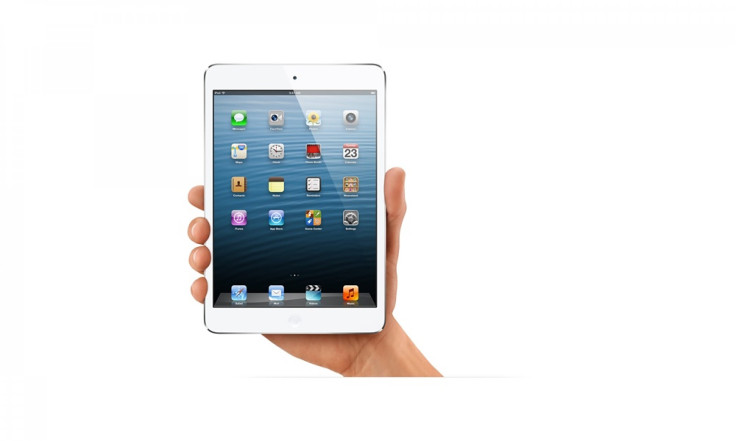 In the heart of the holiday shopping season, a new report has detailed the most common consumer issues and complaints in the 7-inch tablet market. Mobile product Q&A website FixYa has put Apple's iPad Mini, Google's Nexus 7, Amazon's Kindle Fire HD and Barnes & Nobles' Nook HD head-to-head.
"With seven inch tablets being this year's must have gadget, all of the major players have unveiled their own version over the last six months," FixYa CEO Yaniv Bensadon said. "Of course, each one is bound to have advantages and disadvantages, depending on what you plan to do with your tablet. There is a world of difference between each device—with some suited for watching movies, some for gaming, and others for Web browsing."
Based on troubleshooting requests from a variety of users throughout their website, FixYa has found that users are somewhat unimpressed with the iPad Mini due to its "lack of innovation." According to the report, customers perceive the iPad Mini as a smaller and more portable version of the iPad 2.
"The screen quality and smaller aspect ration (4:3 as opposed to 16:9, essentially full screen compared to widescreen) makes the iPad Mini a poor choice for watching your favorite movies and TV shows," the report read.
When it comes to the Kindle Fire HD, users have complained that Amazon doesn't port its apps to the platform soon enough. Programmed advertisements on the lock screen have also been noted as an annoyance.
Google's Nexus 7 was voted as the "Gadget of the Year" by T3 Magazine, but Android's 4.2 Jelly Bean update could have hindered the tablet's success, according to the report. Google launched its next generation of Android alongside its Nexus 4 handset and Nexus 10 tablet in mid-November, and the upgraded software was met with some less-than-perfect reviews. Multitasking issues, sluggish response and load times, and random reboots were among the problems users experienced with Android 4.2 upon launch.
Barnes and Nobles' Nook HD had trouble transitioning from an e-reader to a true tablet. Although the device is reasonably priced, it did not perform as well in terms of multitasking capabilities and touch screen responsiveness.
In addition to revealing some of the most common complaints among the FixYa community, the report also included the top troubleshooting trends for each device. Most of these categories directly reflect the issues mentioned above. The most commonly searched fixes for Apple's iPad Mini involve the display's 4:3 aspect ratio and the Black & Slate version's easily scratched body.
The number one searched issue for Amazon's Kindle Fire HD concerns the lock screen's commercial advertisements, and slow multitasking comes in at a close second.
When it comes to Google's 7-inch tablet, system updates accounted for the majority of troubleshooting searches. This comes as no surprise, considering Google's Nexus line is usually the first to get Android's updates. While this may sound like an advantage, these updates can sometimes launch with bugs and issues that end up being fixed in future minor updates.
As FixYa's CEO mentioned above, each tablet comes with its own personal strengths and weaknesses. This gives each 7-inch device a unique flavor, and before deciding which one to purchase it's important to consider what you plan to use the tablet for. To see FixYa's full report, see their official website here.
© Copyright IBTimes 2023. All rights reserved.