Who Is Bradley Cooper's Ex-Wife, Jennifer Esposito? Actor Splits With Irina Shayk
Actor Bradley Cooper and Russian model Irina Shayk have reportedly called it quits after more than four years of dating.
People Magazine cited an anonymous insider while breaking the news Thursday, adding the decision to end their relationship was an amicable one and the pair was yet to figure out how to share custody of their daughter Lea De Seine, born in March 2017. The report came after rumors that Shayk had moved out of their $4.5 million Pacific Palisades house after they tried their best to make things work.
"Things are cooling off between Bradley and Irina in a big way," the Sun quoted a source as saying. "They haven't been good for a few months and Irina decided it would be best if she moved into her own place. It's not looking like there's much long left for the two of them together."
Cooper had a successful 2018 as his movie "A Star Is Born" was nominated for eight Academy Awards. Around the same time, seemingly baseless rumors were afloat about a possible romance brewing between him and singer Lady Gaga, who played one of the leads in the film.
The "Hangover" star was married to actress Jennifer Esposito in 2007 after they dated for a year. The relationship did not last long and the pair split after just four months of marriage.
Esposito launched her career with an appearance on "Law & Order" in 1996. She went on to star in the hit TV series "Spin City"(1996), alongside Michael J. Fox, and "Blue Bloods" (2010). Her first major film was Spike Lee's "Summer of Sam" (1999). Other film credits include the academy award-winning "Crash" (2004), and "I Still Know What You Did Last Summer" (1998), according to her IMDB page.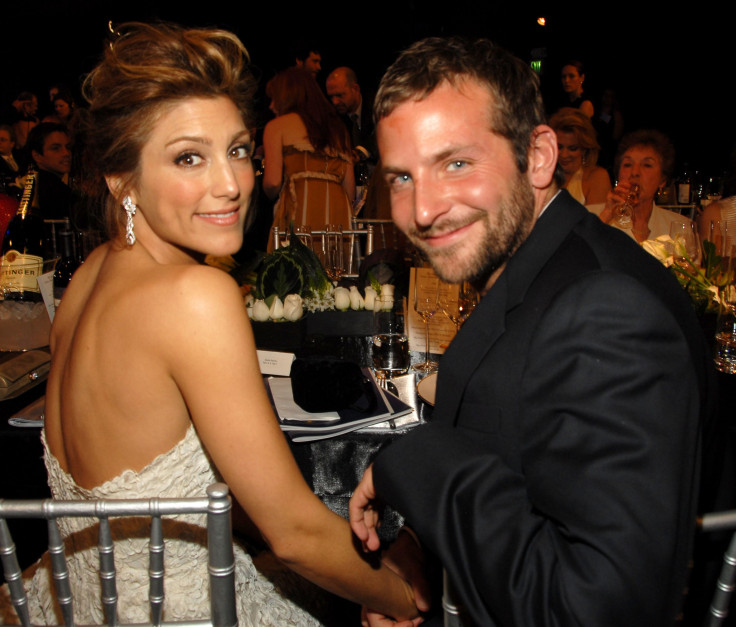 She faced the wrath of Cooper's fans in February this year after she left a two-letter comment on comedian David Spade's Instagram post about a duet performance of her ex-husband and Gaga. "Is there any chance these 2 aren't f-----g?" Spade captioned the post, to which she commented, "Ha."
After receiving a slew of backlash, she responded on Twitter, saying, "I get off a flight to see a comment I made of 'HA' to a joke from @DavidSpade has gone wild!? Has everyone gone mad? Somehow I'm insulting an X by laughing at a joke someone else made? Pls take your insanity elsewhere."
She further clarified her stance in a brief Instagram video. "You know so many people have been commenting about something that I said which was like this, ready - 'Ha' - that was it. And in the way that it has spread, and it was towards David Spade's very outward statement about something about an ex, and I literally laughed at him because he was so bold in what he was saying, and I thought it was funny. And I'm allowed to think something is funny," she said.
She added: "We many so things going on in our country and in our world that need attention, and I wish that you'd spend even a minute of this insanity of nonsense on things that are really important ... the world is in a crazy place, please go do something positive."
Following her split from Cooper, she talked about a former flame being a "master manipulator." Although she did not mention a name specifically, people assumed her remarks were directed toward her ex-husband.
"He was funny, smart, cocky, arrogant, and a master manipulator. I didn't necessarily find him that attractive, but I figured that I could enjoy his sense of humor and nonsense for a while. We had fun, but he also had a mean, cold side. His personality could flip on a dime … It wasn't all bad all the time, so I figured this was just my lot, and I took the good with the bad, even though the bad was extremely bad. Within days, my relationship hit an all-time low, and within a week, it was over. Abruptly, rudely, and with the exact callousness that I'd come to expect from him, but this time, I did nothing but agree to end it," she said, Daily Mail reported.
Cooper had also opened up on his marriage with Esposito not working out at the time. "It was just something that happened. The good thing is, we both realized it … Sometimes you just realize it," he said.
© Copyright IBTimes 2023. All rights reserved.