Who Is Karine Jean-Pierre? Meet Joe Biden's New Press Secretary
President Joe Biden officially announced Karine Jean-Pierre, the current Principal Deputy Press Secretary and Deputy Assistant to the President, would replace Jen Psaki as White House Press Secretary after she steps down from her role.
Psaki is set to leave her role on May 13th, which she will have served for over a year, though it is unclear if she is leaving to pursue a job at MSNBC, as has been previously reported.
In his statement announcing Jean-Pierre as Psaki's successor, Biden said she as "the experience, talent, and integrity needed for this difficult job."
"Jill and I have known and respected Karine a long time and she will be a strong voice speaking for me and this Administration," he added.
Jean-Pierre, who has also worked as a political analyst for NBC News and MSNBC, is both the first Black woman and openly LGBTQ+ person to serve in her new role.
Jean-Pierre was born in Martinique to Haitian parents and was the eldest of three siblings raised in Queens Village, New York. She currently lives in Washington D.C. with her partner, CNN correspondent Suzanne Malveaux, with whom she shares a daughter.
Previously, she worked for the campaign of former Senator John Edwards (D-N.C.), before working on President Barack Obama's 2008 campaign as a Southeast Regional Political Director. She later served in his administration as a Regional Political Director for the White House Office of Political Affairs and as the Deputy Battleground States Director for his 2012 campaign.
She went on to work as a Deputy Campaign Manager for Martin O'Malley's (D-Md.) 2016 Presidential Campaign and served as the Chief Public Affairs officer for MoveOn.org in between the Trump and Biden administrations. She also formerly worked as Campaign manager for the ACLU's Reproductive Freedom Initiative.
In 2019, she also published a memoir titled "Moving Forward," which recounted her personal and professional life and encouraged people to get involved in politics.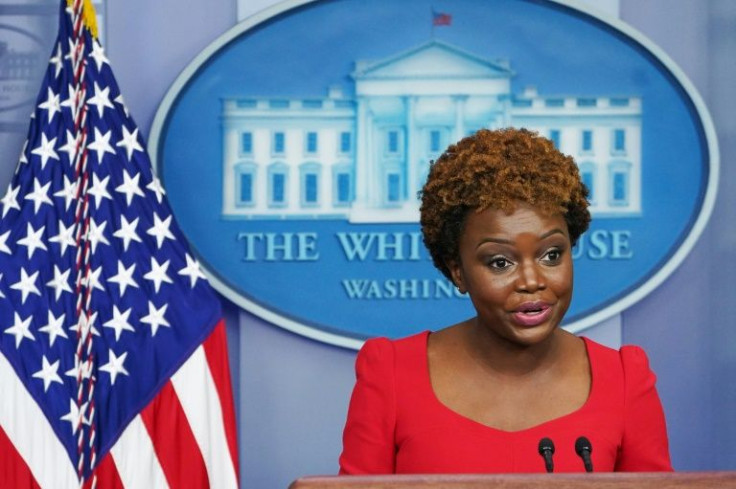 © Copyright IBTimes 2023. All rights reserved.