Who Is Micah Johnson? Dallas Shooting Suspect Identified As Area Resident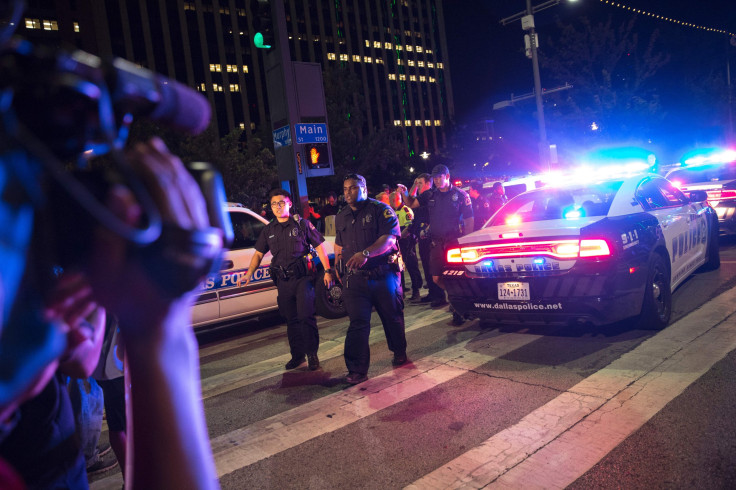 UPDATE: 11:57 a.m. EDT — CBS News said it has confirmed the authenticity of a picture of Micah X. Johnson, the 25-year-old Army veteran who killed five police officers in Dallas during a peaceful protest.
UPDATE: 11:35 a.m. EDT — The man who opened fire on police Thursday night in Dallas was a U.S. Army veteran, Stars and Stripes reported. Micah Xavier Johnson, 25, said he acted alone when he shot 12 police officers, killing five. He was killed by a police bomb after a violent standoff.
Dallas Police Chief David Brown said Johnson, "did some of the shooting." It's unknown how many other gunmen were involved.
Original story:
A suspect in the Dallas police shooting has been identified as Micah X. Johnson, 25, the Los Angeles Times reported Friday. Johnson was a resident of the Dallas area who had no ties to terror groups or a criminal history. An unnamed law enforcement official told the Los Angeles Times Johnson had relatives in Mesquite, Texas.
Five police officers were killed late Thursday by shooters during a peaceful protest over the deaths of Alton Sterling and Philando Castile earlier this week. Dallas Police Chief David Brown said negotiations with one suspect, later identified as Johnson by a law enforcement official, broke down early Friday. After gunfire broke out, a bomb robot was used to kill Johnson.
"He wanted to kill officers. And he expressed killing white people, killing white officers, he expressed anger for Black Lives Matter," Brown said during a press conference.
Brown said police cornered Johnson in a parking garage at El Centro College in Dallas and negotiated with him for several hours. CBS News also confirmed Johnson was the suspect.
"We saw no other option but to use our bomb robot and place a device on its extension for it to detonate where the suspect was. Other options would have exposed our officers to great danger," Brown said. "He seemed lucid during negotiations."
Negotiations broke down around 2:30 a.m. local time. Johnson told police he was not linked to any groups and had acted on his own. Brown would not comment on the mental health of the suspects in the case. Initial reports had incorrectly stated that Johnson had shot himself. Three other suspects in the shooting were in custody, Brown said.
The shootings in Dallas come after the deaths of Castile in Minnesota and Sterling in Louisiana earlier this week. Both black men were killed by police officers.
President Barack Obama said the U.S. was "horrified" by the shooting of police officers and asked all Americans to pray for the officers and their families.
© Copyright IBTimes 2023. All rights reserved.
FOLLOW MORE IBT NEWS ON THE BELOW CHANNELS