Will Justin Trudeau Allow US Immigrants Into Canada? Prime Minister To Meet With Trump 'Soon'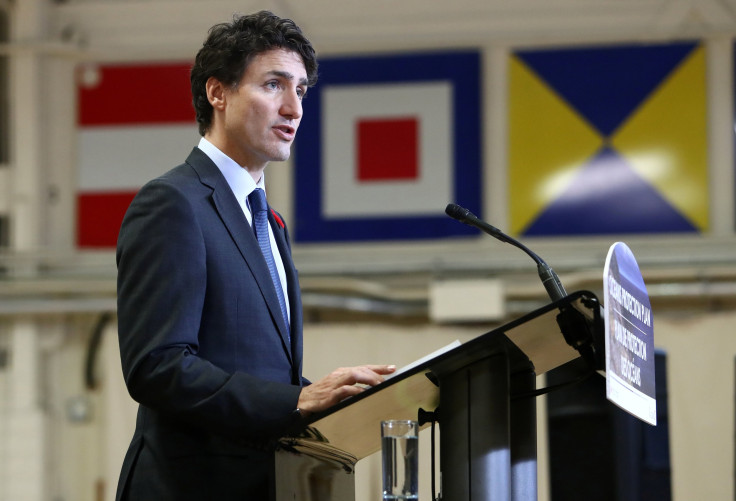 Following the outcome of the presidential election early Wednesday morning, reports of the Canadian immigration website crashing and an overwhelming amount of Google searches for "move to Canada" swept the internet.
President-elect Donald Trump's win had thousands of Americans searching for applications to reach the neighboring country, leaving many curious as to how Canadian Prime Minister Justin Trudeau would respond to Trump's election. Following the presidential announcement, Trudeau released his full statement on Twitter, a post which opened with congratulations for Trump. Trudeau's response was gracious and did not appear to oppose Trump's future as the forthcoming president, despite Trudeau's liberal leanings.
"Canada has no closer friend, partner, and ally than the United States," Trudeau said in his statement. "We look forward to working very closely with President-elect Trump, his administration, and with the United States Congress in the years ahead, including on issues such as trade, investment, and international peace and security.
"The relationship between our two countries serves as a model for the world. Our shared values, deep cultural ties, and strong integrated economies will continue to provide the basis for advancing our strong and prosperous partnership."
Despite Trudeau's conciliatory response, many Americans still seemed to be making plans for a future across the northern border. According to the Canadian immigration website (which is now functioning), prospective immigrants need to find out if they are eligible for application. Based on each applicant's queries, there are a series of Canadian immigration programs they might qualify for.
However, those who plan on immigrating might have a better chance if they first secure a job. Canada is looking to take in those with technical skills and "highly educated," Vox reported. This stands in contrast to the immigration policy in the U.S. which prioritizes family reunification.
Although Trudeau has not responded directly to many U.S. citizens' interest in moving to Canada, Canadians did use election night to offer some comic relief on Twitter with the hashtag #MeanwhileInCanada.
Canadians might want to hold off on the hashtags, though. Trudeau also announced Wednesday that he planned to meet with Trump "soon." CBS News reported that Trudeau had invited Trump to visit Canada "at his earliest convenience."
In a separate Twitter post, Trudeau posted: "I've just spoken with President-elect Trump and we agreed to meet soon to keep building the Canada-U.S. relationship."
© Copyright IBTimes 2023. All rights reserved.