Woman Stabs Boyfriend Multiple Times For 'Not Helping Her With The Bills'
A woman was arrested in Texas for repeatedly stabbing her boyfriend who was "not helping her with the bills."
The victim survived the attack and managed to escape from the apartment and call for help.
Cassandra Gutierrez, 30, was arrested Tuesday and charged with aggravated assault with a deadly weapon, a second-degree felony.
Officials said Gutierrez and her 42-year-old boyfriend, whose identity was not disclosed, had been dating for about a year before she attacked him with a kitchen knife, according to WFTV Channel 9.
Gutierrez and her boyfriend were drinking at a bar on Nov. 24 before the two of them headed off to Gutierrez's apartment in San Antonio, KSAT 12 reported.
While inside the apartment, Gutierrez became "confrontational" and accused the boyfriend of "not helping her with the bills," the arrest warrant affidavit indicated, as per the outlet.
As the altercation between the couple escalated, Gutierrez allegedly grabbed a kitchen knife and stabbed the victim over and over again.
The victim sustained stab wounds on his neck, back, right hand and left leg.
He managed to leave the apartment and rushed to get help. Cops met him at the apartment's leasing office as he was "bleeding profusely," the affidavit reportedly added.
The bloodied boyfriend left behind a trail of blood that led police officers to Gutierrez's apartment.
The victim was transported to Brooke Army Medical Center and was reportedly in stable condition.
An arrest warrant was issued for Gutierrez on the same day the attack took place. However, it was only on Tuesday that she was arrested and taken into custody.
Gutierrez was being held on a bond of $75,000.
A similar incident was reported in September after a woman, also from Texas, allegedly stabbed her boyfriend during an argument about her OnlyFans account. The boyfriend, 25, arrived at the apartment of his 22-year-old girlfriend, identified as Destiny Nicole Jimenez, and found the door locked and deadbolted. The two began arguing on either side of the door when Jimenez refused to let the man in. After allowing the boyfriend inside the apartment, Jimenez eventually grabbed a knife and slashed him. The victim was taken to the hospital, and Jimenez was arrested.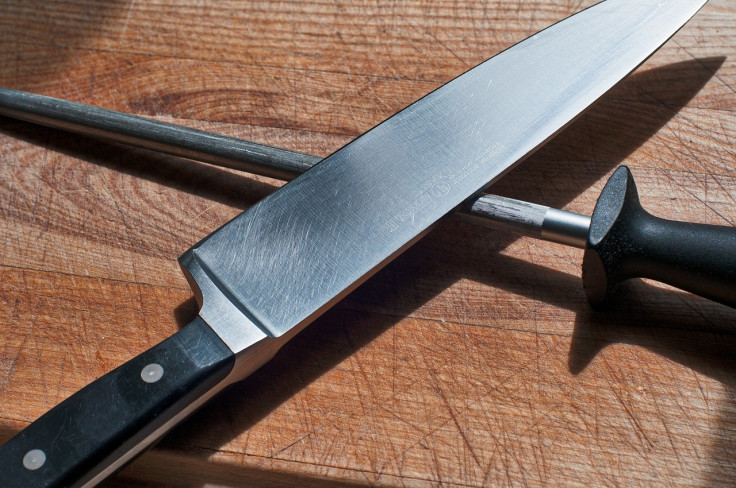 © Copyright IBTimes 2023. All rights reserved.