World Series 2015: Latest Odds For Royals, Cardinals, Nationals And More To Win It All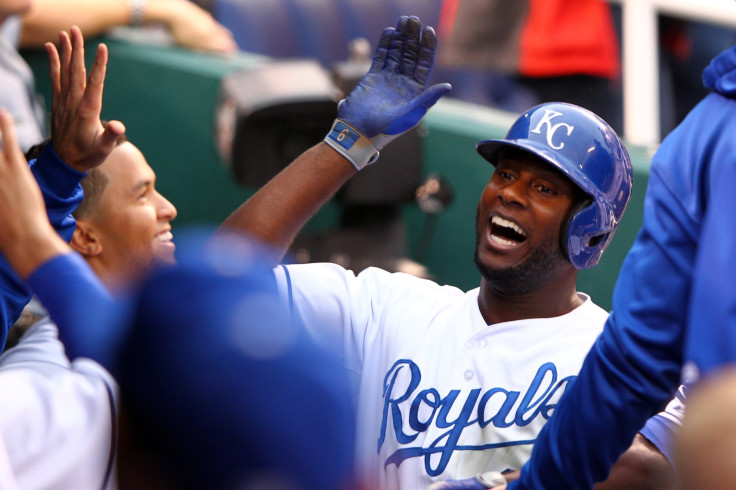 A day away from the All-Star break, the Kansas City Royals and St. Louis Cardinals are the odds on favorites to meet in the 2015 World Series. According to the latest odds from Sportsbook.ag, the Royals are still viewed as the top contender out of the American League at 11/1 as the first half of the season winds down, while St. Louis has overtaken the Washington Nationals as the National League's best representative at 7/1.
Based of their records and recent play, the Royals and Cardinals appear to be the most deserving squads for favorite status. At 51-34, and winners of seven of their last 10, the Royals own the best record in the AL with a 4.5 game lead over Minnesota and Houston.
Led by center fielder and leading hitter Lorenzo Cain, Kansas City's in line to reach the World Series in consecutive seasons for the first time in the team's history.
Before the season began, the Royals were longshots at 30-1 and projected to notch only 80.5 wins, but have clearly exceeded those expectations with seven All-Stars heading to Cincinnati on Tuesday.
Instead the Boston Red Sox and Seattle Mariners were supposed to rule the AL, but both have since fallen from contending grace at 50/1 and 70/1, respectively.
The Cardinals have separated themselves from the NL's top pack with a 56-32 record, by far the best in the majors, but the Pittsburgh Pirates and Los Angeles Dodgers are within striking distance.
Depending on who which league wins the All-Star Game Tuesday night, the lines could shift to whomever owns home-field advantage in the Fall Classic.
Odds To Win The World Series
Kansas City Royals 11/2
St. Louis Cardinals 7/1
Washington Nationals 7/1
Los Angeles Dodgers 8/1
San Francisco Giants 10/1
Los Angeles Angels 12/1
Houston Astros 14/1
Chicago Cubs 15/1
New York Yankees 16/1
Pittsburgh Pirates 16/1
Baltimore Orioles 18/1
Detroit Tigers 20/1
Toronto Blue Jays 25/1
Tampa Bay Rays 28/1
Texas Rangers 30/1
Cleveland Indians 45/1
The full list of odds can be found at Sportsbook.ag.
© Copyright IBTimes 2023. All rights reserved.