World Vegan Day 2017: Facts To Know About Veganism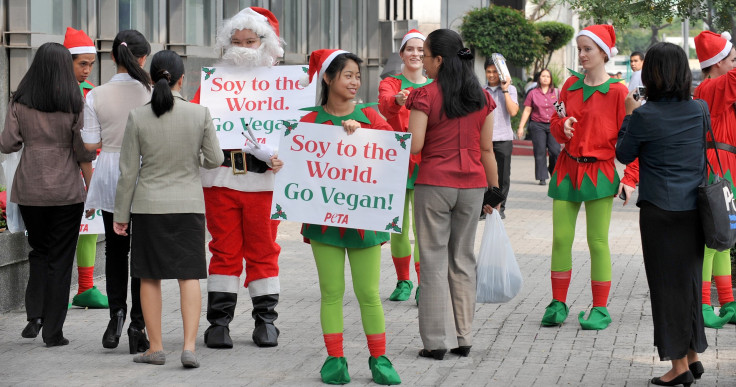 World Vegan Day is an annual event celebrated Nov. 1 by vegans around the world. It was first observed in 1994 to commemorate the 50th anniversary of the Vegan Society in the United Kingdom.
The society was founded in November 1944 and since the exact date was unknown, the president of the Vegan Society chose Nov. 1 to celebrate World Vegan Day and the foundation day of the Vegan Society.
Apart from celebrating the beginning of Vegan Society, the day is also seen an opportunity to promote the benefits of a vegan diet and veganism, according to an article in Days of the Year.
The word "vegan" was first coined by Donald Watson, a British animal rights campaigner, in 1944 and is derived from the word "vegetarian." When the word was coined, the only difference between a vegan and a vegetarian was vegans did not consume dairy products, which were later extended to eggs. By 1951, veganism had turned into a movement by people who consider eating animals exploitation.
As World Vegan Day kicks off Wednesday this year, here's a look at five things you probably didn't know about the diet.
1. Close to 16 million people (approximately 5 percent of the United States population) are vegetarians out of which 7.5 million are vegans who refrain from all animal products.
2. According to the Vegan Society, honey is not considered vegan as they believe it is made by bees for bees. The society's website also says when humans harvest honey it sacrifices the health of bees. Also, harvesting honey does not adhere to the Vegan Society's definition of veganism which says, "Veganism is a way of living which seeks to exclude, as far as is possible and practicable, all forms of exploitation of, and cruelty to, animals for food, clothing or any other purpose."
3. The Vegan Society certifies registered vegan products under its official trademark. There are certain qualifications these products have which include no animal ingredients, animal testing or genetically modified organisms (GMOs) along with proper kitchen and hygiene standards. Check out the list of vegan trademarked products here.
4. Europe protects the right to veganism as a human right under Article 9 of the European Convention for the Protection of Human Rights.
5. There is also a vegan cookbook named "Kitchen Philosophies for Vegetarians." It was published in England in 1849 by William Horsell. A review of the book claimed the recipes did not include butter or eggs, which also made it the first known vegan cookbook. Soon after, Russell Thacher Trall, a founding member of the American Vegetarian Society published the first U.S. vegan cookbook titled "The Hygeian Home Cook-Book"; or, "Healthful and Palatable Food Without Condiments" in 1874. However, the first cookbook which used the word vegan in its title was "Vegan Recipes" authored by Fay K. Henderson and published in 1946.
© Copyright IBTimes 2023. All rights reserved.