Xbox SmartGlass Release Date For Android 7-Inch Tablets Arrives, Larger Devices Still Waiting For Update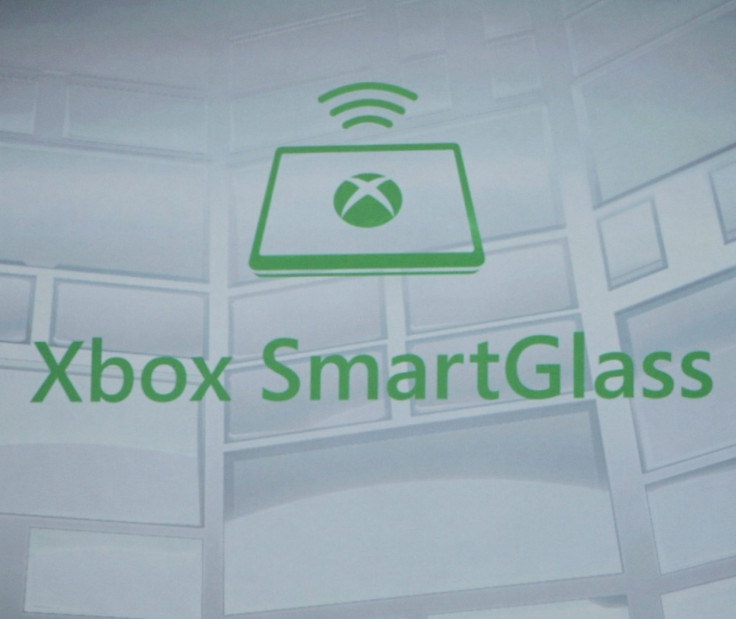 Starting today, Xbox 360 owners can now sync their video game consoles to their Nexus 7, Galaxy Tab 2 or other smaller-sized tablet. Xbox SmartGlass, the app that acts as a "companion" to Microsoft's widely popular gaming system, now offers support for seven-inch slates.
Previously, Xbox SmartGlass was only available for Android, iOS and Windows Phone 8, Windows 8 and Windows RT. According to CNET, the app was updated on Thursday and was only compatible with certain Android devices until now.
The list of updates does not specify which seven-inch tablets are supported, but the Google Play store will issue a prompt if a tablet is not compatible. This is the first time SmartGlass has made its way to tablets, which could be crucial for the app's success. SmartGlass is not available for any 10-inch tablets at the moment, but we'll be expecting another update soon.
Microsoft has not offered comment on its SmartGlass update, but we'll update the story accordingly if necessary.
The PC software- maker touts its SmartGlass feature as yet another way to make the Xbox a primary entertainment device in living rooms around the globe. With SmartGlass, a user can view content through apps such as Netflix and Hulu Plus when on the go, and pick up where the TV show or movie left off on the Xbox 360.
SmartGlass acts as an accessory to the Xbox console: it allows users to control their Xbox dashboard via tablet or smartphone and functions as a second screen for gaming experiences. Players can also use SmartGlass to send messages to other gamers on Xbox Live, instead of being forced to type with the on screen keyboard.
However, while SmartGlass may facilitate some functions and features for the Xbox 360, it is lacking one capability that could make the app much more useful as a companion. When searching for content on Hulu or Netflix, users cannot type with the touch screen keyboard on their mobile device. Instead, they must use the time-consuming on screen keyboard.
A source who has worked with Microsoft's Xbox group told Nick Wingfield of The New York Times' Bits Blog that text entry consistently ranks as the greatest annoyance in user tests. Wingfield referred to this missing feature as a "baffling hole" in the app.
"But it's curious that Microsoft released an app with such a serious shortcoming in it," he wrote. "First impressions are hard to overcome."
While there are other ways to overcome this text input inconvenience, such as purchasing a Chatpad keyboard which fits to an Xbox 360 controller or plugging in a standard keyboard via USB, this functionality would have made the SmartGlass app that much more practical.
Microsoft initially unveiled SmartGlass at E3 2012 in June, and the app rolled out with the company's Windows 8 release at the end of October. SmartGlass may be just the beginning for Microsoft when it comes to integrating mobile devices with video games. A rumor from earlier in November hinted that an "Xbox Surface" seven-inch tablet could be in the works.
© Copyright IBTimes 2023. All rights reserved.