Yacht Explosion Near Sandy Hook, N.J. Believed To Be A Hoax, Coast Guard Offering Reward For Information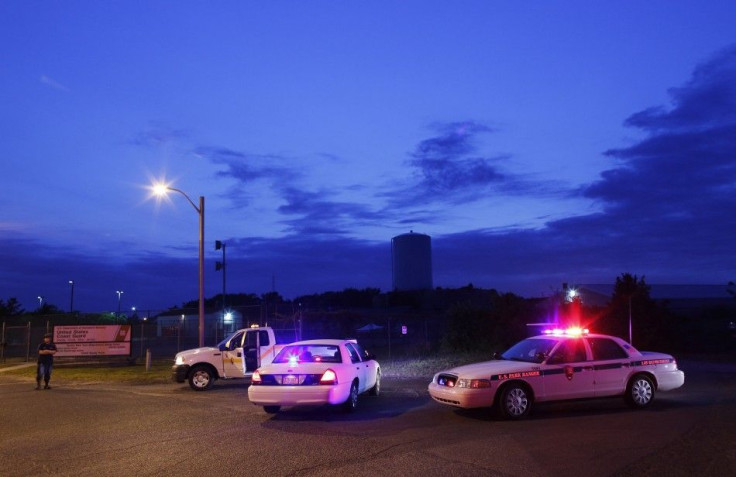 After several hours of searching, authorities were unable to find any sign that a yacht exploded in the Atlantic Ocean off of Sandy Hook, N.J., which led investigators to believe a distress call was a hoax.
On Monday afternoon, a supposedly concerned citizen informed the Coast Guard at about 4:20 p.m. EDT that there was an explosion on a yacht called the Blind Date. The caller said that nine of 21 passengers appeared to have severe burns. The caller said all the passengers had safely evacuated the boat, reported ABC.
This case is now being investigated as a possible hoax call, the Coast Guard said in a statement released Monday evening, according to ABC.
The Coast Guard quickly mobilized rescue units to recover the passengers and the boats; however, after covering more than 650 square nautical miles for two hours without finding any evidence of a sinking ship or stranded passengers, officials now believe it was a hoax.
More than 200 first responders assembled mass casualty receptions areas in Newark, and Coast Guard Station Sandy Hook, N.J., preparing to receive the reported injured passengers, said Cmdr. Kenneth Pierro, of Coast Guard Sector New York, WPIX reported.
After about three hours, emergency crews began to leave the makeshift headquarters for the rescue operation. Nearly five hours after the distress call was made, the Coast Guard confirmed it was likely a hoax.
Making a false distress call is a federal crime and constitutes as a felony. The crime carries a maximum of five to 10 years in prison, a $250,000 fine and reimbursement costs of any attempted rescue, reported WPIX.
The caller only made one phone distress to the Coast Guard and authorities were unable to get back in touch with the person. The Coast Guard and other state and local agencies responded to more than 60 hoax emergency calls last year in northern New Jersey and New York City, reported the Associated Press.
The Coast Guard is offering a $1,000 reward for information regarding the hoax.
Monday's distress call bears similar resemblance to a situation that occurred near Sandy Hook last year.
On June 14, 2011, a call was made to an emergency radio channel that a 33-foot sailboat named the Courtney Lynn was sinking. About an hour later, a caller claimed that the boat was 90 percent submerged into the water and that four people on the vessel had taken to a lifeboat.
Authorities searched the area for 10 hours, costing about $88,000. There were no sign of any boaters or the Courtney Lynn.
The act of calling in a phony distress call is called swatting. The FBI identifies swatters as young computer hackers as part of a calculated scheme.
Once you catch a swatter or a group that is committing these crimes, they are usually responsible for multiple swatting incidents, Kevin Kolbye, the assistant special agent in charge of the FBI's Dallas office, told ABC News. He said they are not motivated by profit.
Some of the motivation for swatting has been revenge against their victims or ego or bragging rights, he said. There has been very little monetary gains in swatting.
© Copyright IBTimes 2023. All rights reserved.