YouTube Removes MyPillow 'Absolute Proof' Conspiracy Documentary, But Not Before Thousands Watched
MyPillow CEO Mike Lindell has released a two-hour documentary titled "Absolute Truth" pushing election conspiracy theories. Video platforms quickly deleted it--after thousands had already watched the video.
It was promptly removed from YouTube after Vice News reported it and Vimeo had also removed the film before the day was out. That left Lindell to turn to Rumble, an alternative platform popular with far-right content producers. The removals seem to only encourage Lindell's focus on "cancel culture."
"I have been attacked the last month relentlessly on social media, by newspapers, by TV shows, by—you name it, I've been attacked," Lindell said in a lengthy introduction. "They canceled my Twitter; today they canceled MyPillow's Twitter account."
"Absolute Truth," the documentary's title, was soon trending on Twitter as users lambasted its contents and production quality. It was initially claimed to have a three-hour runtime by Lindell in a Newsmax interview but has been cut down to only two.
Aside from the film's online presence, Lindell managed to secure a spot on the One America News Network (OANN). Apparently, having wised up after previous election claims earned it a legal threat, "Absolute Truth" was preceded by an extensive disclaimer ensuring viewers know One America Network does not "adopt or endorse" what it puts on the air.
"Mr. Lindell is the sole author and executive producer of this program and is solely and exclusively responsible for its content," the statement read. "This program is not the product of OAN's reporting."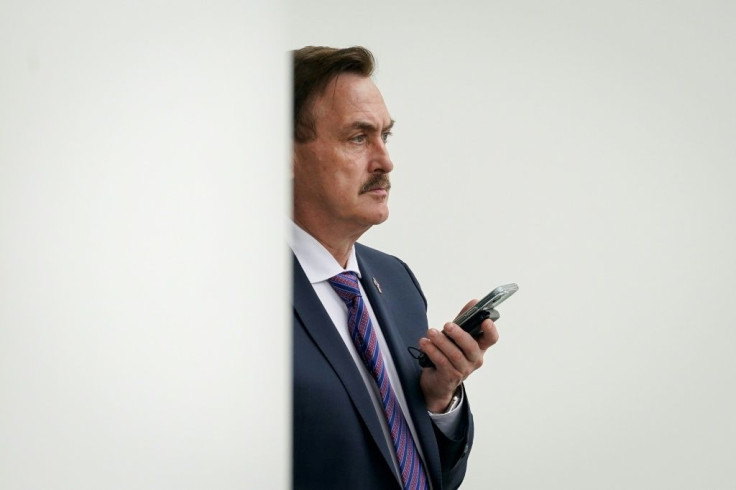 It's not clear whether that will have much of an effect: courts have ruled in the past that disclaimers don't automatically absolve platforms of all responsibility. Viewers may tune in in the middle of the broadcast, missing the message entirely and assuming it's standard reporting.
"[Disclaimers] can help, but they never guarantee anything," law professor Don Herzog told Vice. "The disclaimer might be thought to be disingenuous or otherwise unpersuasive, in which case it won't shield the disclaimer from liability."
Legal action is no idle threat coming from Dominion Voting Systems and Smartmatic, both of which have already filed lawsuits against platforms distributing allegations of fraud. A letter sent Thursday by Dominion to Youtube orders the company to preserve files related to a number of persons of interest, including Lindell.
In the meantime, Twitter users were more than happy to make fun of Lindell's outlandish claims, including one source of Lindell's who said he's stalked by ghosts.
© Copyright IBTimes 2023. All rights reserved.