Zach Galifianakis' 'Between Two Ferns' Is Coming To Comedy Central: Watch Preview Video Here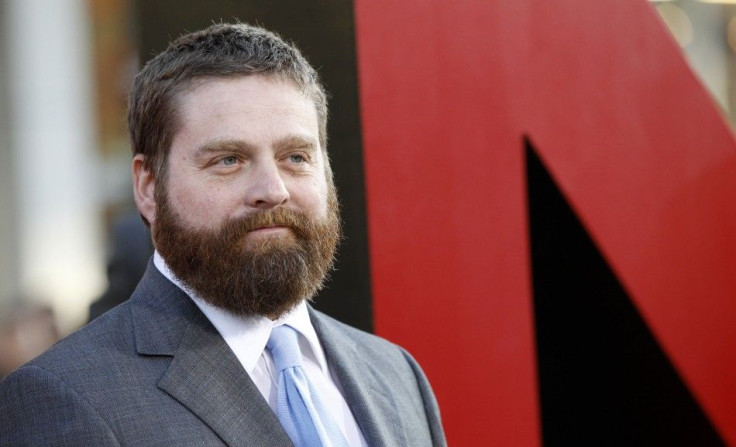 Zach Galifianakis' Between Two Ferns is coming to television for the first time in the form of a Comedy Central special to air on Sunday.
Between Two Ferns is the name of a series of web videos starring Galifianakis interviewing celebrities from Natalie Portman to Steve Carell in a ridiculously inept manner.
In his usual mind-bendingly hilarious way, Zach Galifianakis plays what seems like a cable-access Charlie Rose, asking his guests inane questions and getting into all kinds of stupid mischief. It's one of the best things you can watch online.
And now it's coming to Comedy Central after a year-long hiatus in the form of a special called Between Two Ferns: A Fairytale of New York, according to Mashable.
It will air Sunday just before Comedy Central's Comedy Awards, and a sneak preview video of the hilarity has just been uploaded, and can be viewed below.
In it he speaks to Jon Stewart of The Daily Show, who calls him a fat f---, and does very little else. But for fans of BTF, it's one of the most exciting things to come out in months.
And he apparently also speaks to Sir Richard Branson, CEO of Virgin, who he nicknames Ricky, as well as Tina Fey, who Mashable reports says she never watched Zach Galifianakis' breakout hit film The Hangover.
Between Two Ferns is made by Funny Or Die, one of the funniest sites on the web, and it has won Galifianakis a range of awards.
The special will be shown on Comedy Central at 8:30 p.m. EST, and the Comedy Awards will follow at 9 p.m.
Watch the hilarious preview of the Between Two Ferns Comedy Central special featuring Zach Galifianakis by clicking below:
© Copyright IBTimes 2023. All rights reserved.