Zion Williamson Takes Inspiration From LeBron James In Comeback Bid
KEY POINTS
Zion Williamson vows to own up for him to be able to contribute next season
Williamson uses LeBron James as an example to play longer on the basketball court
Trade rumors involving Zion Williamson never came to fruition this offseason
Zion Williamson of the New Orleans Pelicans is a proven force to be reckoned with, but most know that he has spent more time on the sidelines due to injuries.
One hindrance in seeing the top pick of the 2019 NBA Draft is his weight as it has been a recurring problem for Williamson.
However, it appears the 23-year-old forward plans to address this issue by improving his diet.
The 6-foot-6 All-Star cager stressed this when he appeared on Gil Arena's podcast recently, adding that he needs to start taking control of his things as former coach Mike Krzyzewski taught him.
"Like [former Duke coach Mike Krzyzewski] taught me, I have to own up to my responsibilities," Williamson stated. "There are a lot of things I could have done better. I didn't. I'm in the process of fixing those wrongs."
Furthermore, Williamson stressed that he picked up some training regimen from a player who continues to dominate even at the prime age of 38–LeBron James.
"What I want people to know about me is I just want to hoop. I want to be out there. Nobody wants to just sit on the sideline. I think that's what I want people to understand. I don't want to be on the sideline. Y'all think I want to sit over there hurt? I don't," Williamson expressed.
There is no denying that if Williamson manages to stay healthy, the Pelicans would benefit from his presence.
Alongside Brandon Ingram and CJ McCollum, New Orleans could provide a stiff test to any franchise, especially against a stacked Western Conference.
While that may not necessarily guarantee the Pelicans instant success, it would make them formidable.
New Orleans needs to insert players who can complement Williams, Ingram and McCollum, especially now that other teams have made tweaks to their rosters.
The former Duke Blue Devil was a name mentioned in the NBA trade rumor mill this summer, but nothing transpired.
The Portland Trail Blazers and Toronto Raptors were singled out as potential landing spots.
Unfortunately, Zach Lowe of ESPN set the records straight when he claimed that while trade options were evaluated, no sensible deal came out of those murmurs.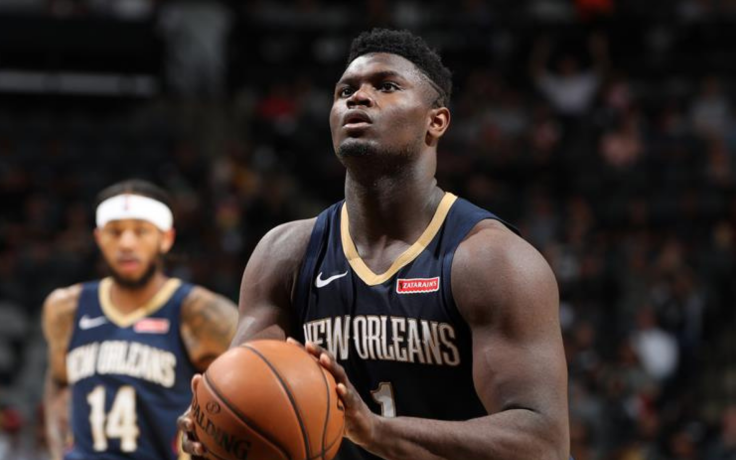 © Copyright IBTimes 2023. All rights reserved.