Zynga Loses Chief Game Designer Brian Reynolds
There have been more than a dozen executive departures since last August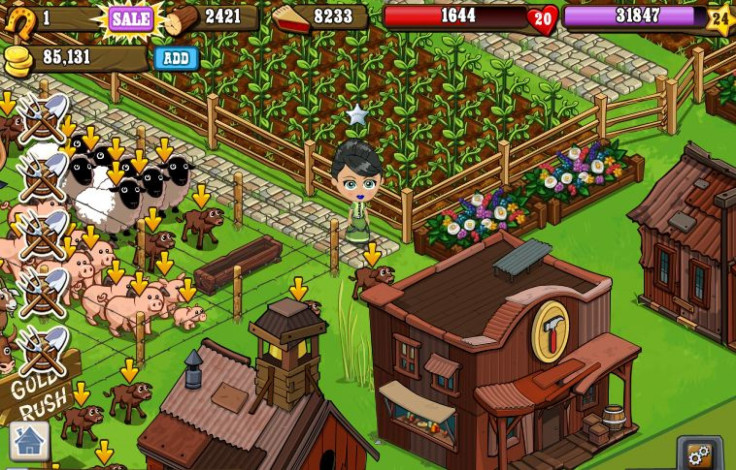 Brian Reynolds, chief game designer at Zynga (NASDAQ: ZNGA), officially resigned from his position after nearly four years at the struggling social gaming company on Wednesday.
First reported by gaming site Polygon, Zynga's President of Games Steve Chiang confirmed the news in a statement Tuesday evening.
"Brian has a long history in the game industry and has been a great partner to the creative leaders at Zynga," Chiang said in the statement. "I want to thank him for his leadership of the Zynga Baltimore studio in the design and development of 'FrontierVille,' which brought many innovations to social gaming."
"Yes I'm officially leaving Zynga after 3 ¾ great years," Reynolds tweeted from his Twitter handle @ZyngaGameChief later Tuesday night. "Back soon…need to think of a new Twitter handle though!"
While Reynolds has been tight-lipped about his future plans, he did change his Twitter handle to @TheGameChief to reflect the news.
"We appreciate Brian's contribution, and we're proud of the deep bench of creative leaders who are leading the next wave of game innovation at Zynga," Chiang concluded in his statement. "We wish Brian the best in his next chapter."
Much like Zynga's former COO John Schappert, who conspicuously resigned after receiving a de facto demotion in the wake of a disastrous second-quarter earnings report that sent the company's stock into a free fall, Reynolds was one of the most seasoned game industry veterans to join the San Francisco-based social gaming giant. As the former lead designer on the acclaimed strategy game "Civilization II," Reynolds gave Zynga credibility at a time when the company needed it most.
At Zynga, Reynolds led the development of popular Facebook (NASDAQ:FB) games such as "CityVille 2" and "FrontierVille" and supported the launch of recent games "FarmVille 2" and "ChefVille." He also spearheaded the foundation of Zynga's Baltimore studio, helping establish Zynga's presence beyond the Silicon Valley startup scene.
But Zynga has all but transformed its creative direction in recent months, as reflected by the frequent changes in executive personnel.
Beginning with John Schappert, over a dozen other top executives left Zynga last year, including Chief Creative Officer Mike Verdu, Chief Security Officer Nils Puhlmann, Chief Technical Officer of Infrastructure Allan Leinwand, Chief Financial Officer David Wehner, "Draw Something" creator OMGPOP's Chief Revenue Officer Wilson Griegel and the co-creators of "Words With Friends," David and Paul Bettner.
In terms of its creative outlook, Zynga has all but transformed itself into an online gambling platform. The company appointed gambling industry veteran Maytal Ginzburg Olsha as its new COO last September and later partnered with British online gambling bwin.party and began lobbying on behalf of online gambling in select U.S. states.
Zynga shares fell more than 1.5 percent in Monday trading, falling to $2.54 per share in the early afternoon. The company will report its fourth-quarter earnings Tuesday.
© Copyright IBTimes 2023. All rights reserved.