100 Best Sci-Fi Movies Of All Time, Some You've Never Heard Of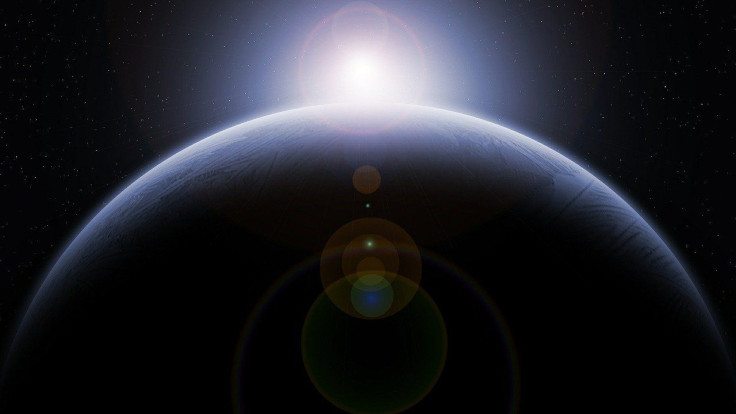 Time travel, artificial intelligence, aliens, robots, astronauts riding in super fast spaceships, the so-called "space frontier" -- name the genre and concept, and there's bound to be a sci-fi film or two about it.
Short for science-fiction, sci-fi movies are easily one of the best things that the medium of cinema has brought us, not only taking us to places well beyond our imagination but also inevitably shaping the technology that we eventually develop. Ever wondered where the idea for the smartwatch came from?
At their best, sci-fi movies not only entertain but also help evoke some deep thought and existential questions. Containing multitudes and infinite possibilities, the best sci-fi movies are timeless, and we've listed 100 of the greatest ones for you. Here they are:
1. 2001: A Space Odyssey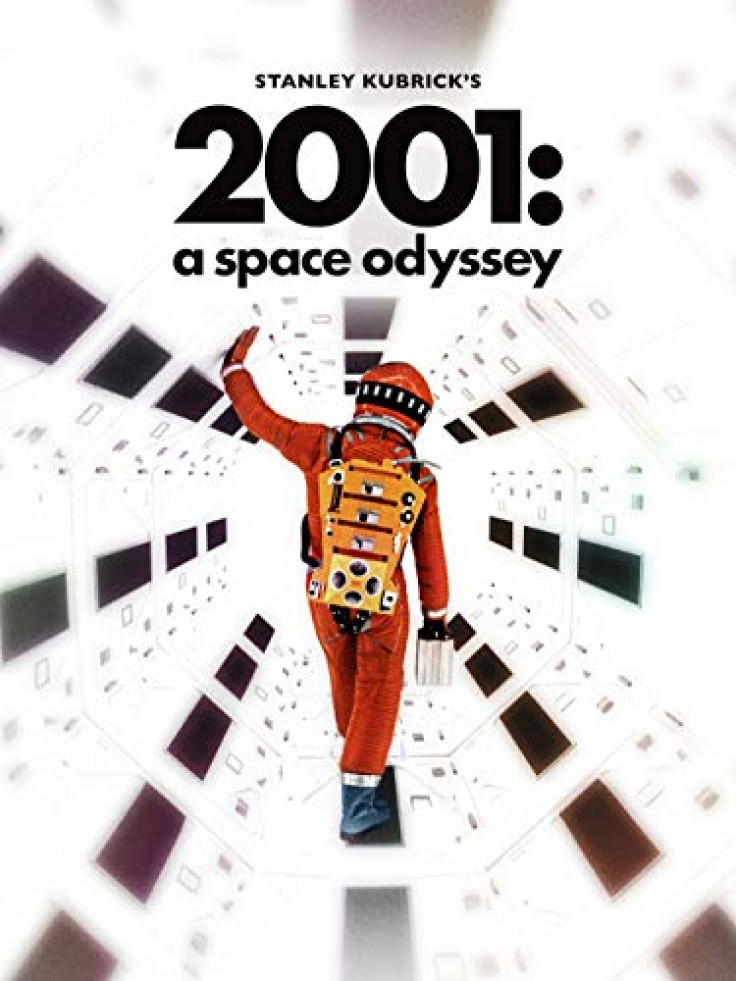 (photo from amazon.com)
No sci-fi film list would be complete without this Stanley Kubrick classic, and it's not a bold claim to say that most of the other films on this list are influenced by this masterpiece in cinema. The film possibly has all of the good elements a sci-fi needs: a great cast, a deranged computer, amazing cinematography, and symbolism that people still talk about and debate even today.
Easily the best science fiction movie ever conceived, and who can forget that ending that confused so many of us?
2. Blade Runner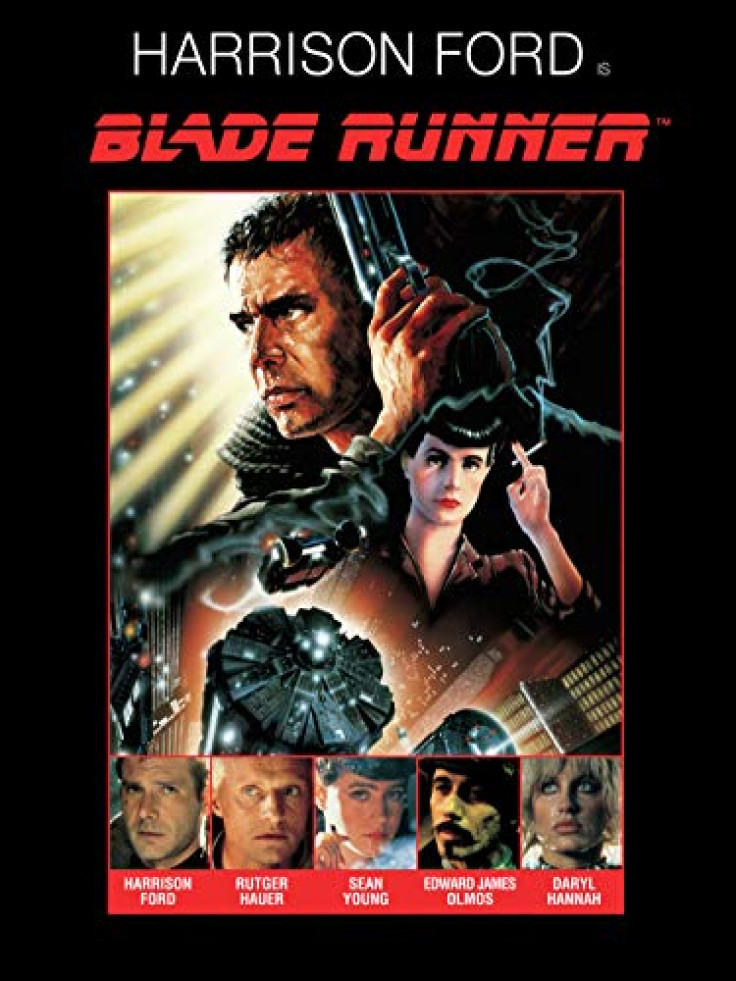 (photo from amazon.com)
Next on the list is Blade Runner, which tells the story of a future where androids are indistinguishable from humans. Drawing from classic Edward Hopper paintings and the Hong Kong skyline to create the film's futuristic tech-noir look, this Ridley Scott-directed classic also features amazing performances from its cast, including Harrison Ford's iconic Rick Deckard.
3. Alien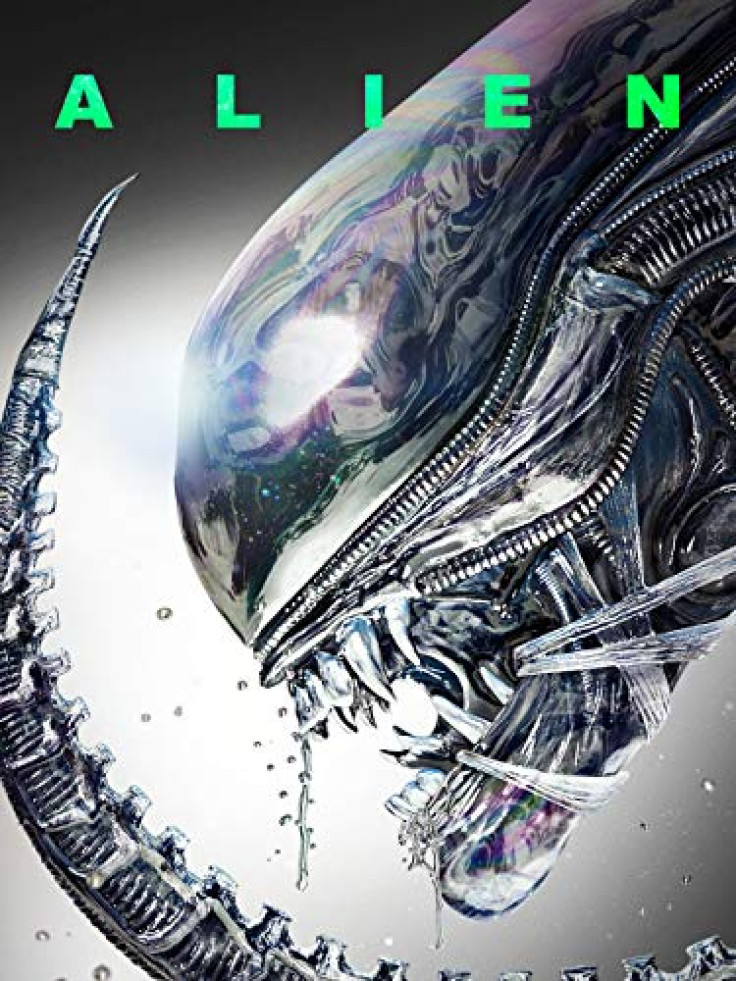 (photo from amazon.com)
"In space, no one can hear you scream." With that simple phrase, director Ridley Scott introduced us to one of the most terrifying on-screen creatures. Thankfully, it's alongside Sigourney Weaver's Ellen Ripley, the iconic heroine also burned the said creature. A great horror movie and an even greater sci-fi flick, Alien is timeless, nerve-wracking, and a must-watch for any fans of the genre.
4. The Matrix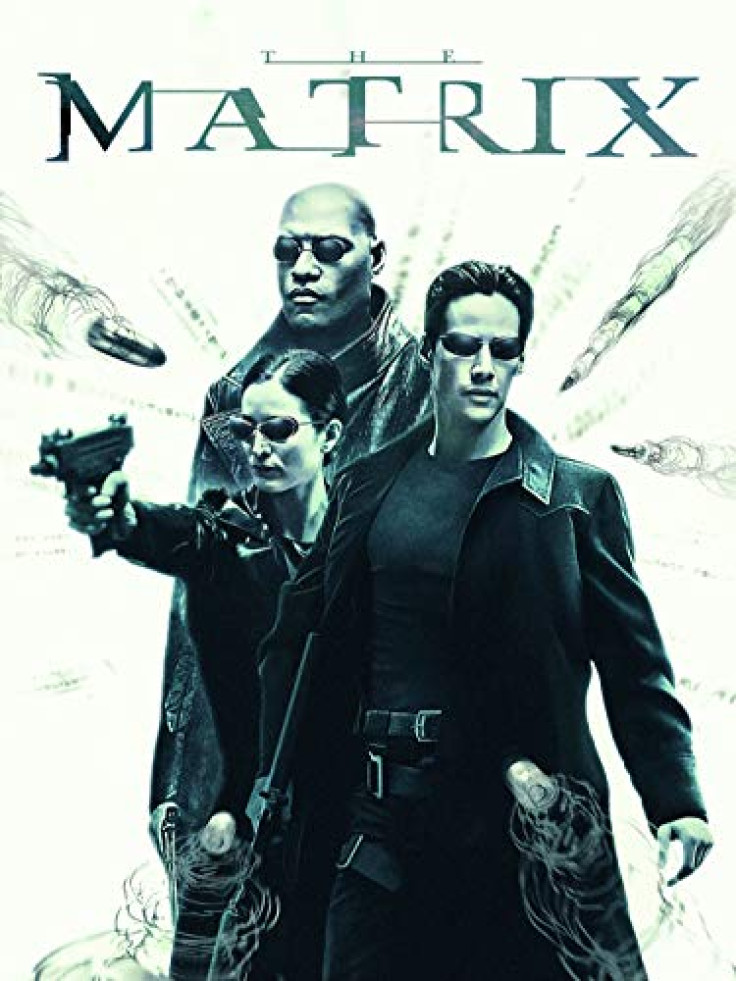 (photo from amazon.com)
Surprising everybody back in 1999 and still holding up even to this day, the Lilly and Lana Wachowski-directed The Matrix is revered not only for its cutting-edge use of "bullet time" cameras and cyberpunk aesthetics but also for its plot that involves a lot of philosophical discussion on the nature of reality, all of which are now part of contemporary pop culture.
5. Star Wars: A New Hope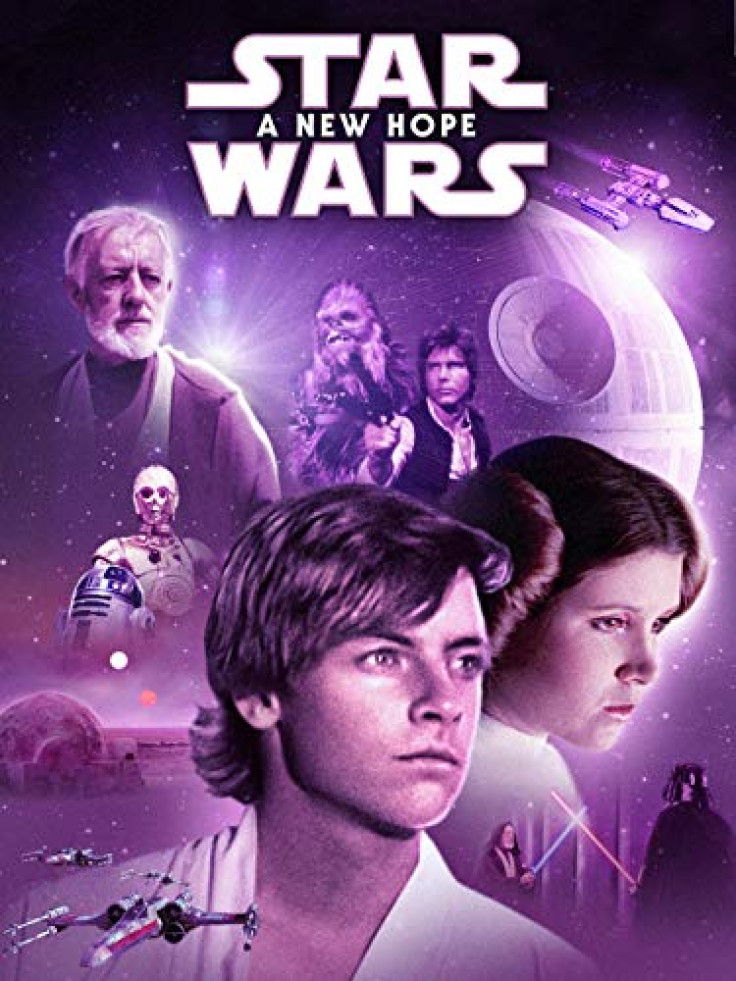 (photo from amazon.com)
Before it's the billion-dollar franchise that it is today, Star Wars was an ambitious film directed by George Lucas. The first of what would later be a global hit of a trilogy, A New Hope introduced us to Luke, Leia, and quite possibly the best movie hero of all time: Han Solo. With laser guns, aliens, and rugged mercenaries, the film forever changed the course of sci-fi films.
6. E.T.,The Extra-Terrestrial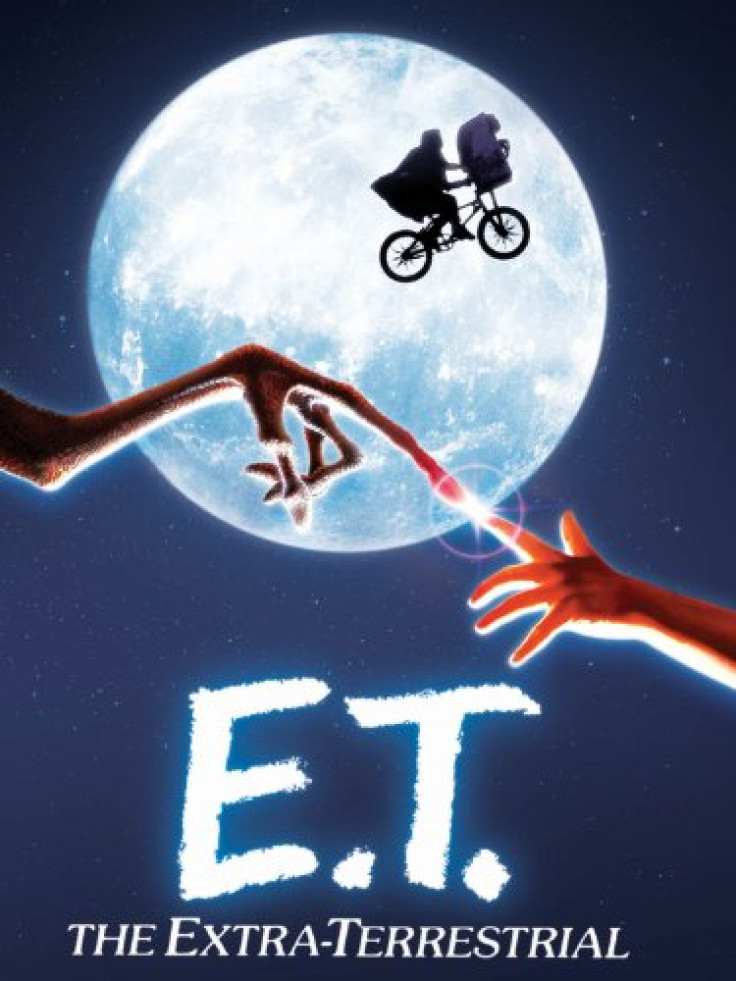 (photo from amazon.com)
While most sci-fi films portray aliens as enemies, this charming flick by Steven Spielberg goes the exact opposite by putting the safety of a sympathetic alien that just wants to get home in the hands of children. Heartwarming, pure, and just magical, E.T. is a classic film that will always hit you right in the feels, and the soaring image of Eliott and E.T. on a bike in front of the moon is one of cinema's most memorable moments.
7. TRON The Original Classic (1982)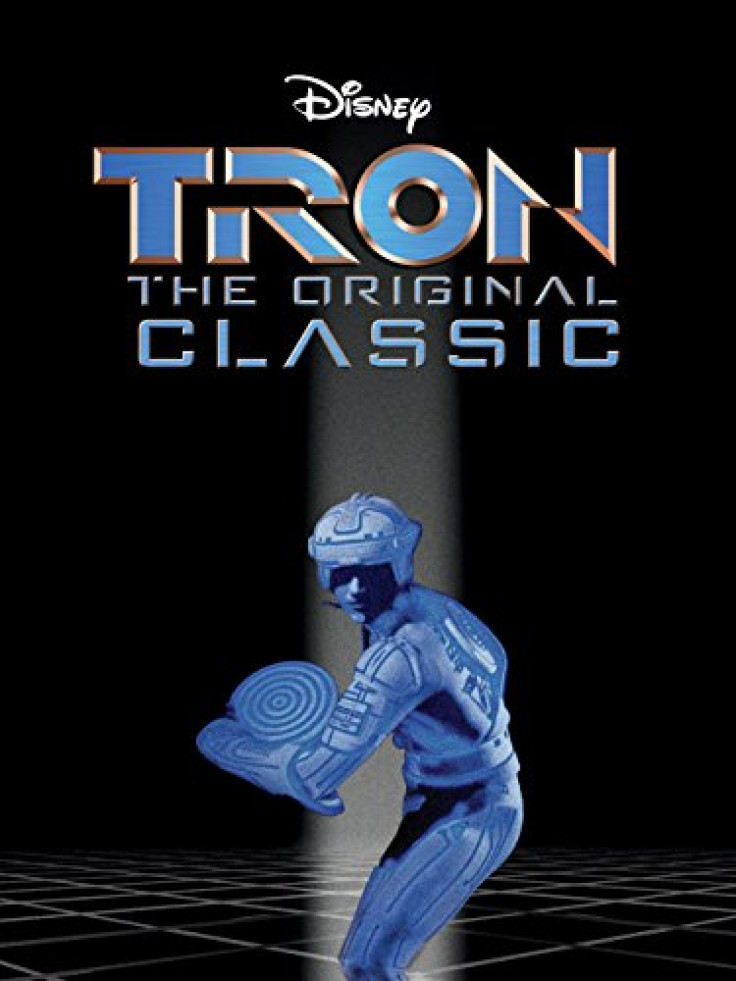 (photo from amazon.com)
The special effects may be a bit dated now, but at a time when those effects were more miss than hit, Steven Lisberger's Tron put on a great display of film wizardry. Following the story of computer programmer Kevin Flynn (Jeff Bridges) as he gets stuck inside a world created by his own A.I software, Tron explored themes and ideas that were rare at the time and still fascinates to this day.
8. The Terminator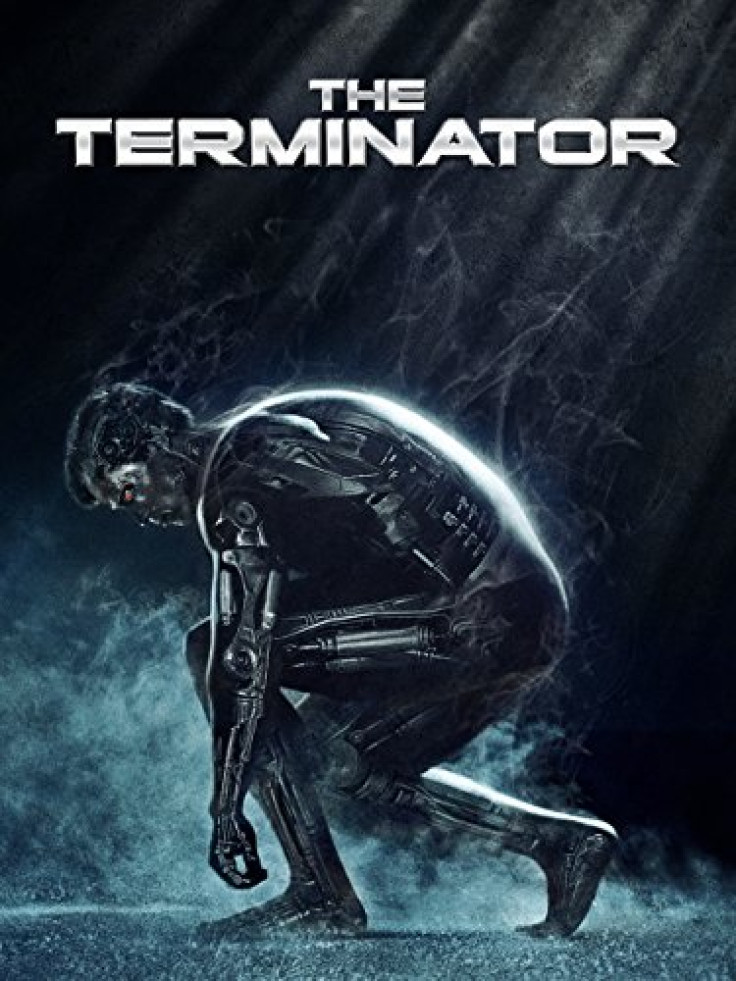 (photo from amazon.com)
No sci-fi list would be complete without one of its biggest action stars in the form of Arnold Schwarzenegger as the Terminator. An unstoppable cyborg killing machine, the Terminator wowed its audiences with non-stop action and a brilliant story despite its low budget, giving director James Cameron the credibility to make more sci-fi classics. Oh, and don't forget that pulsating score from Brad Fiedel too.
9. Back to the Future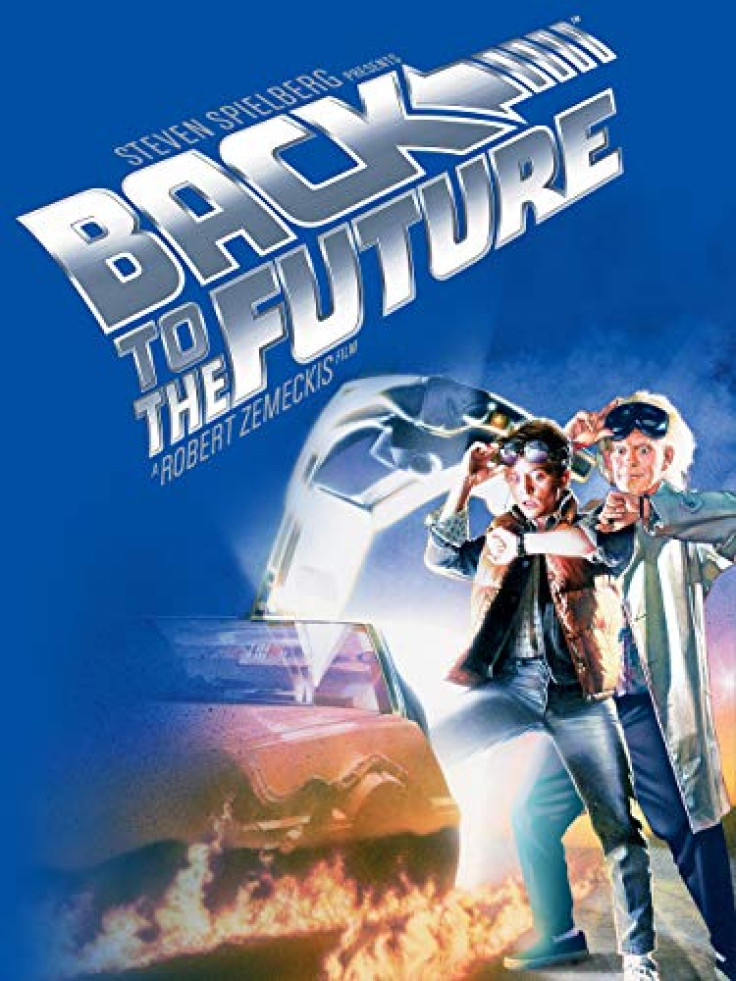 (photo from amazon.com)
The concept of time traveling and ripples in time are incredibly hard to pull off, yet this timeless family classic by Robert Zemeckis and Bob Gale managed to construct it to perfection. Telling the story of Marty McFly and his crazed scientist best friend Doc Emmett Brown as they go on adventures, Back to the Future cemented what is likely the most popular model for fictional time travel to this day. Still no self-tying shoes though. Bummer.
10. Jurassic Park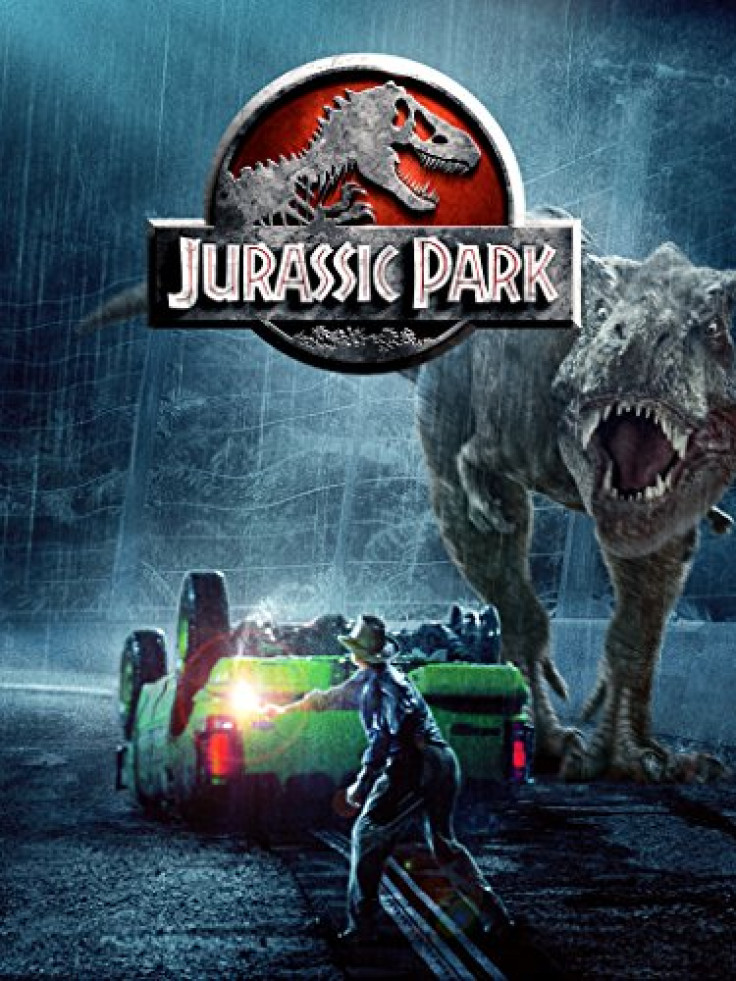 (photo from amazon.com)
One of the few Hollywood blockbusters of its time whose special effects hold up incredibly well to this day, Steven Spielberg's movie adaptation of Jurassic Park raises questions about ethical sciences and capitalism, all while providing us what is possibly the best on-screen T-rex… and best on-screen Raptors, best on-screen Brachiosaurus, and so on…
11. Robocop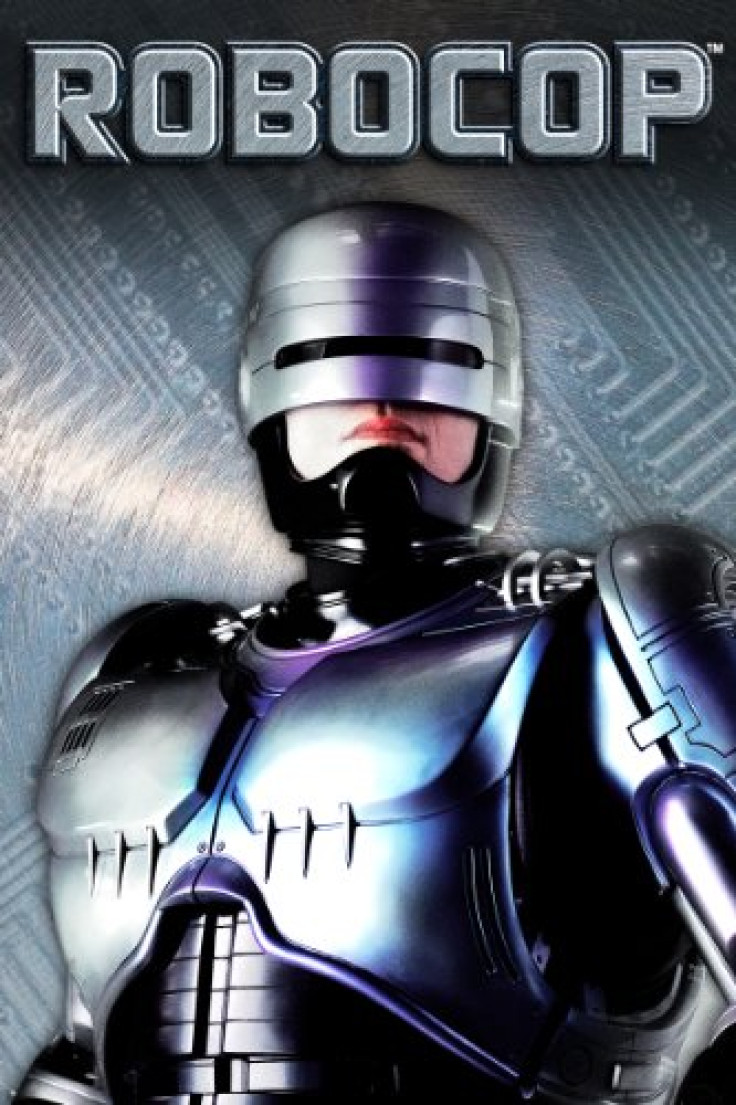 (photo from amazon.com)
A dead policeman gets brought back to life by a corporation to patrol the streets as a cyborg cop. On paper, that premise may seem a bit silly, but on screen, it's something else entirely. That's because beyond the action scenes, Paul Verhoeven's Robocop is an examination of both capitalism and how much power it gives to the corporations. Set in a crumbling and all-too-familiar Detroit, Robocop stars Peter Weller in one of this career's best performances.
12. Star Wars: The Empire Strikes Back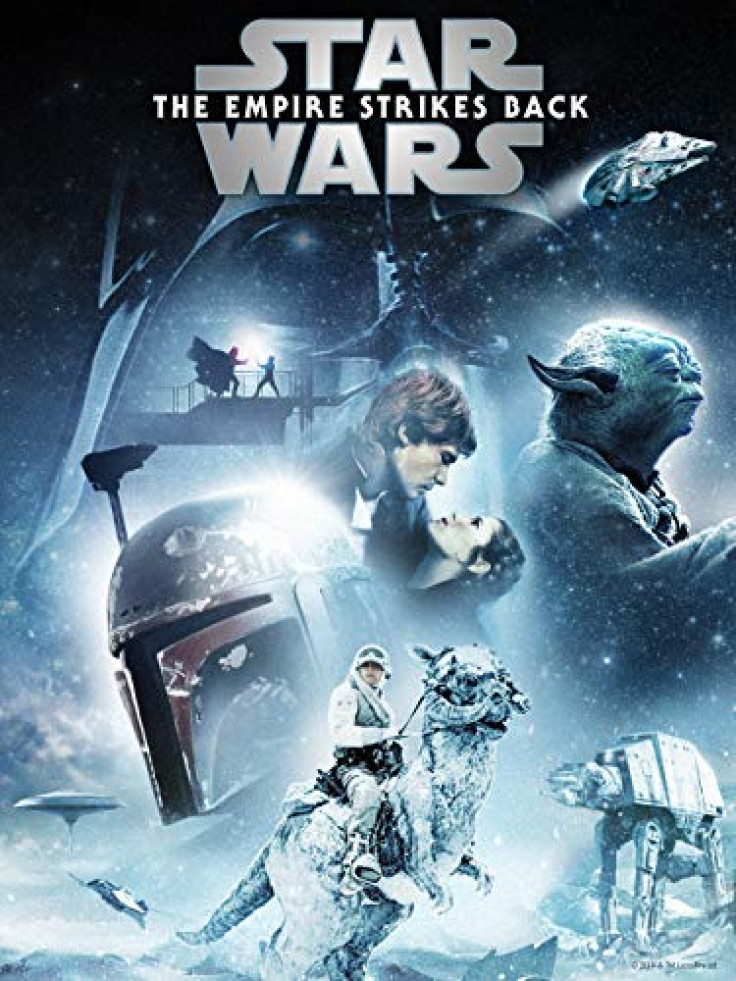 (photo from amazon.com)
What's there to say that hasn't already been said about the Empire Strikes back? A powerhouse of a film and a fantastic way to end the trilogy, the film quite simply changed how Hollywood works, and shaped the pop culture circus that we have now, long after Darth Vader muttered the iconic line, "Luke, I am your father."
13. The Thing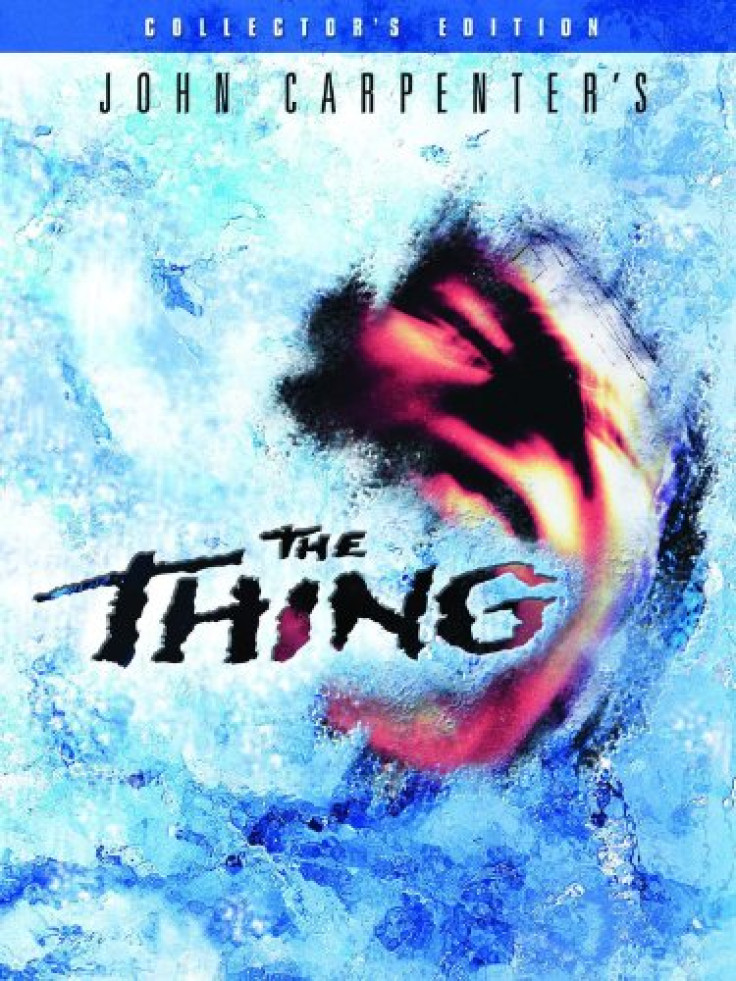 (photo from amazon.com)
How do you know that the movie you made is well, a masterpiece? Well, when people forget that it's actually a remake. Technically a follow-up to 1951's The Thing From Another World, John Carpenter's The Thing is a masterclass of science fiction and body horror, complete with an ending that still stumps people to this day.
14. Inception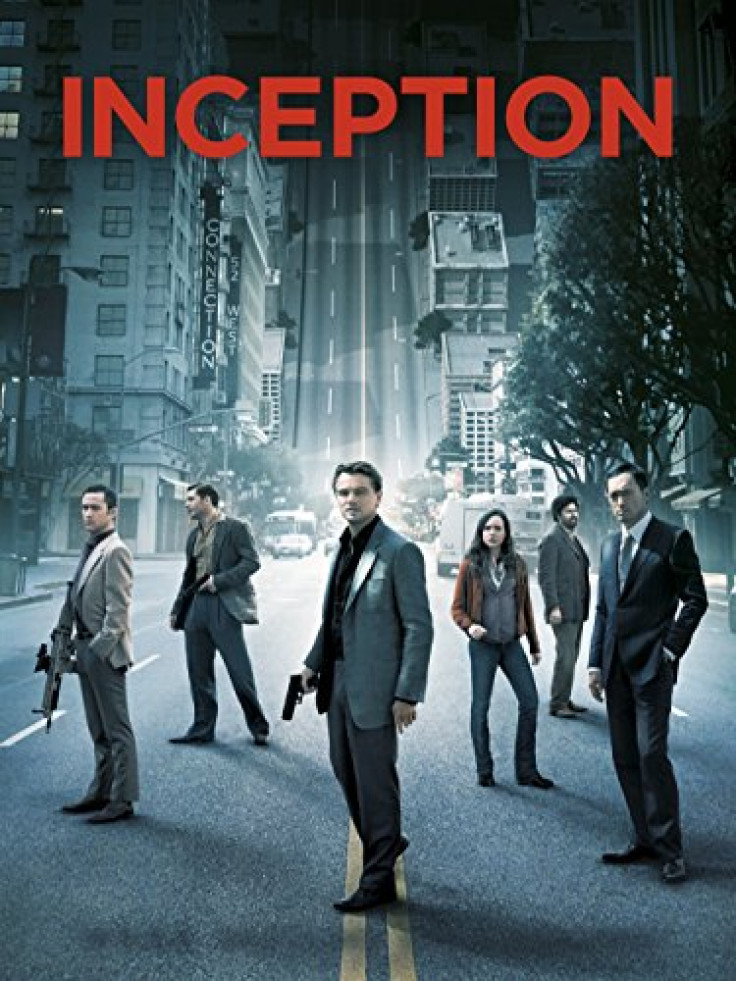 (photo from amazon.com)
Multi-layered in its characters, concepts, and structure, Christopher Nolan's 2010 blockbuster starring Leonardo DiCaprio alongside other stars have enough nuances for endless layers of appreciation. Providing a few answers and lots of questions, this film will have you questioning reality long after the credits have rolled. That's heavy.
15. Arrival
(photo from amazon.com)
In Arrival, the aliens are neither invading nor attacking, they have simply arrived, and it's up to Amy Adams starring as a linguist to find out just why. A sobering sci-fi drama by Denis Villeneueve, Arrival eschews the genre's usual tropes for a story about language, communication, and our own humanity. Get ready for a tearjerker of an ending too.
16. Close Encounters Of The Third Kind (Original Version) (4K UHD)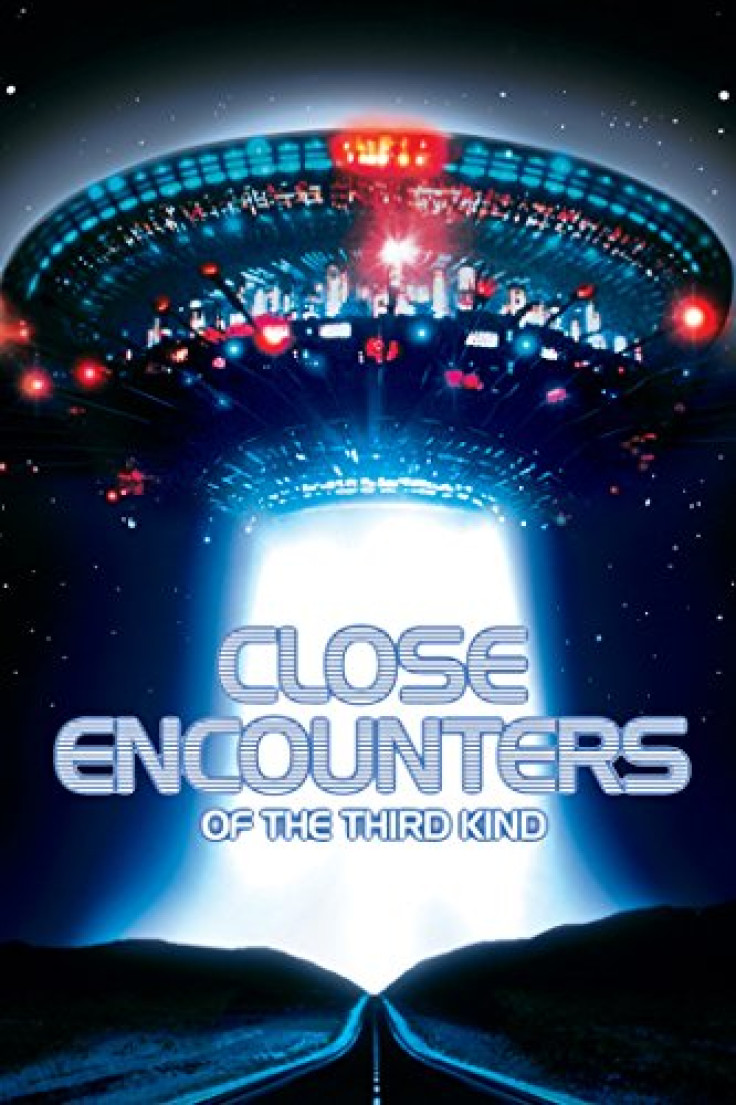 (photo from amazon.com)
When it comes to science fiction, this one is essentially Steven Spielberg's magnum opus. While sci-fi films usually wonder whether or not we are alone in this universe, this film is about the question itself. Beautiful and thought-provoking, the film portrays just how far some humans will go to find that connection with the galaxy.
17. Akira (English Dubbed)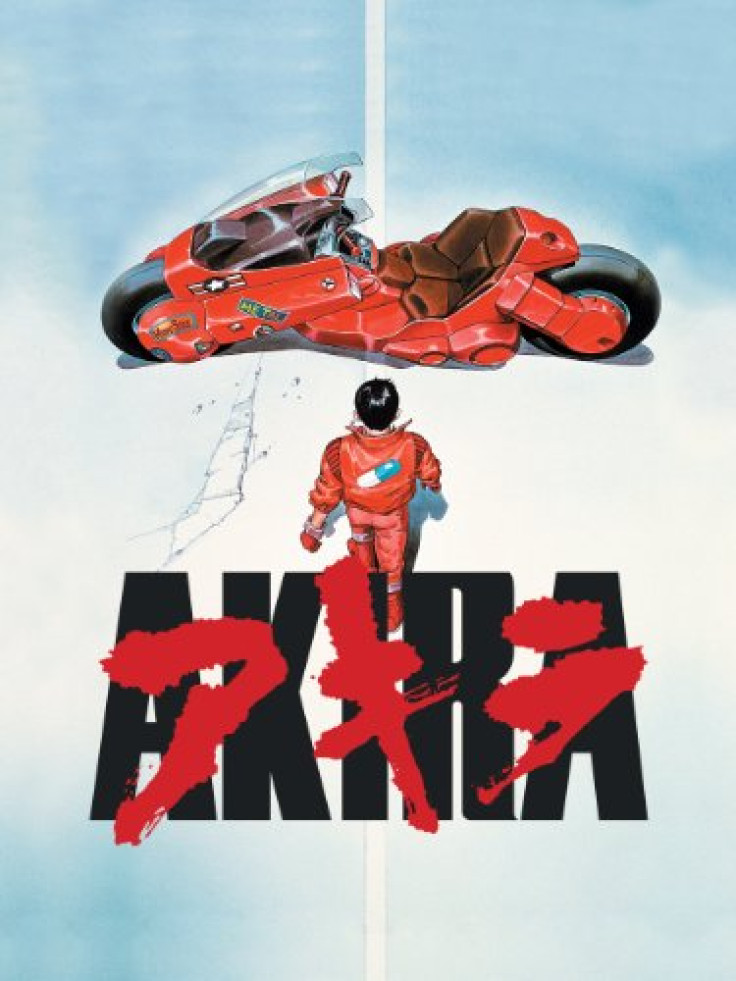 (photo from amazon.com)
A condensed version of the long-running manga, Katsuhiro Omoto's Akira is largely credited for popularizing anime in the West. Set in a dystopian Neo-Tokyo where biker gangs populate the decaying society, the film follows Tetsuo as he begins to develop incredible psychic powers after coming into contact with an escaped child from a lab. His best friend Kaneda then tries to help him, before the situation goes out of control.
18. Terminator 2: Judgment Day
(photo from amazon.com)
A follow-up to the classic film, this sequel took the franchise to new heights, all thanks to brilliant storytelling and a plot twist that nobody ever expected. This time around, the Terminator is the good guy, and is sent back in time to protect John Conner from the next generation of the cyborg machines.
19. Star Trek II: The Wrath of Khan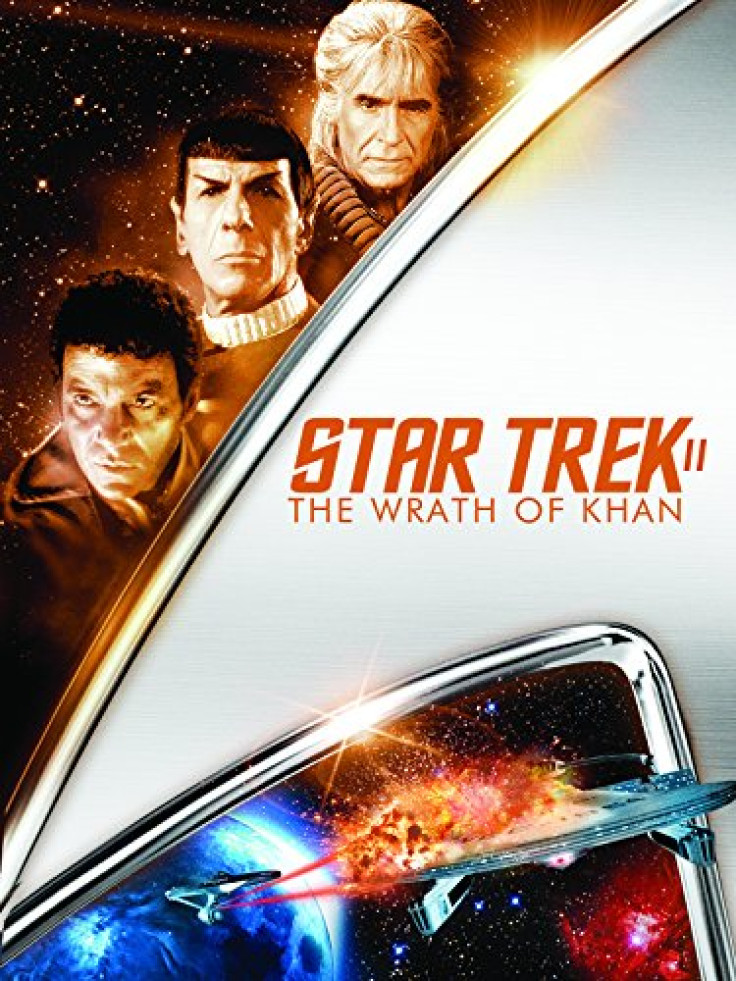 (photo from amazon.com)
There's nary a sci-fi conversation without a mention of Star Trek, and it's all for good reason. Easily the best film in the franchise, Star Trek II is a godsend for any fan, and is considered a perfect film by many. Additionally, the film also taught us that the needs of the many outweigh the needs of the few.
20. Planet Of The Apes (1968)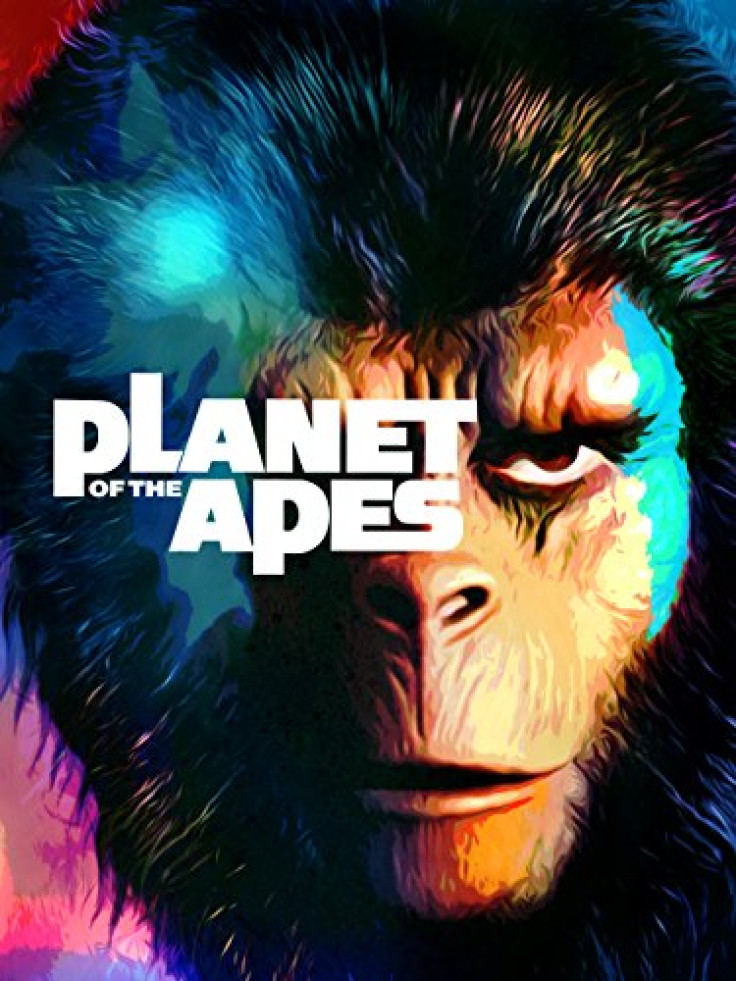 (photo from amazon.com)
Directed by the late Matt Reeves, the original Planet of the Apes is perhaps best remembered for its twist ending, yet it still has lots of nuances and elements that make it a classic sci-fi flick. And if you don't agree, just take a look at all of the spoofs, sequels, adaptations, and new series of movies that it has received.
21. The Fifth Element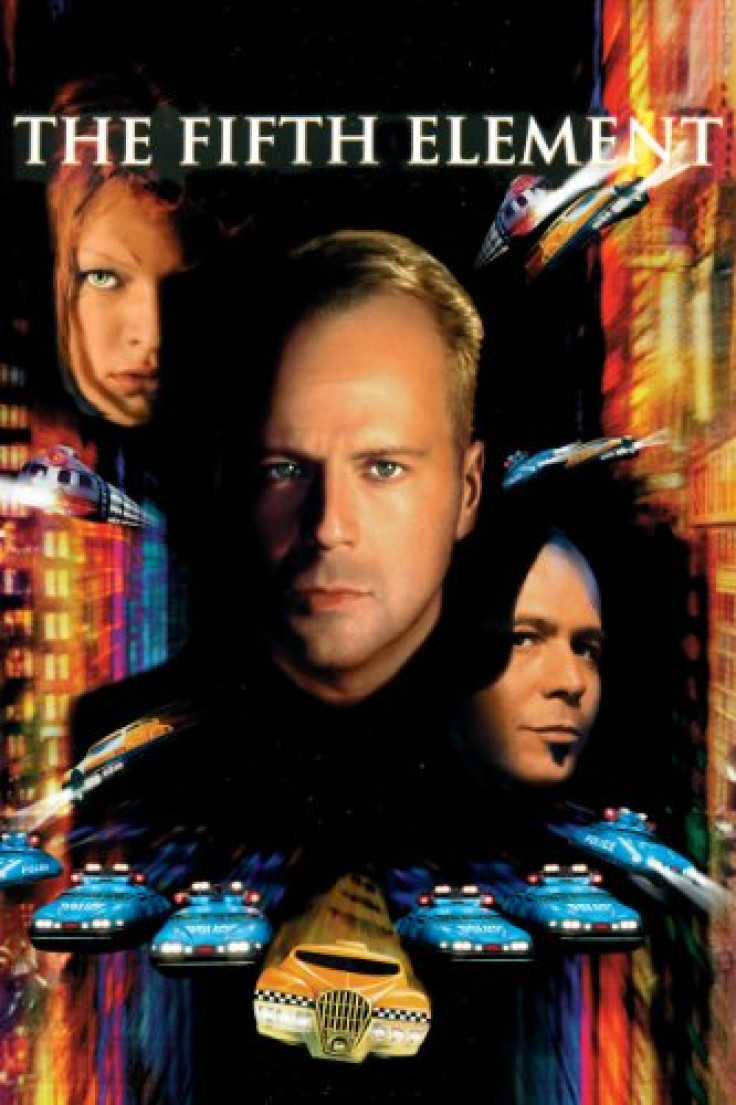 (photo from amazon.com)
While the film originally didn't do well at the initial release, this Luc Besson-directed flick gained a steady fanbase in the years that followed, all thanks to its simple but good premise, carried by a strong cast including Bruce Willis, Milla Jovovich, and Chris Tucker.
22. The Day The Earth Stood Still (1951)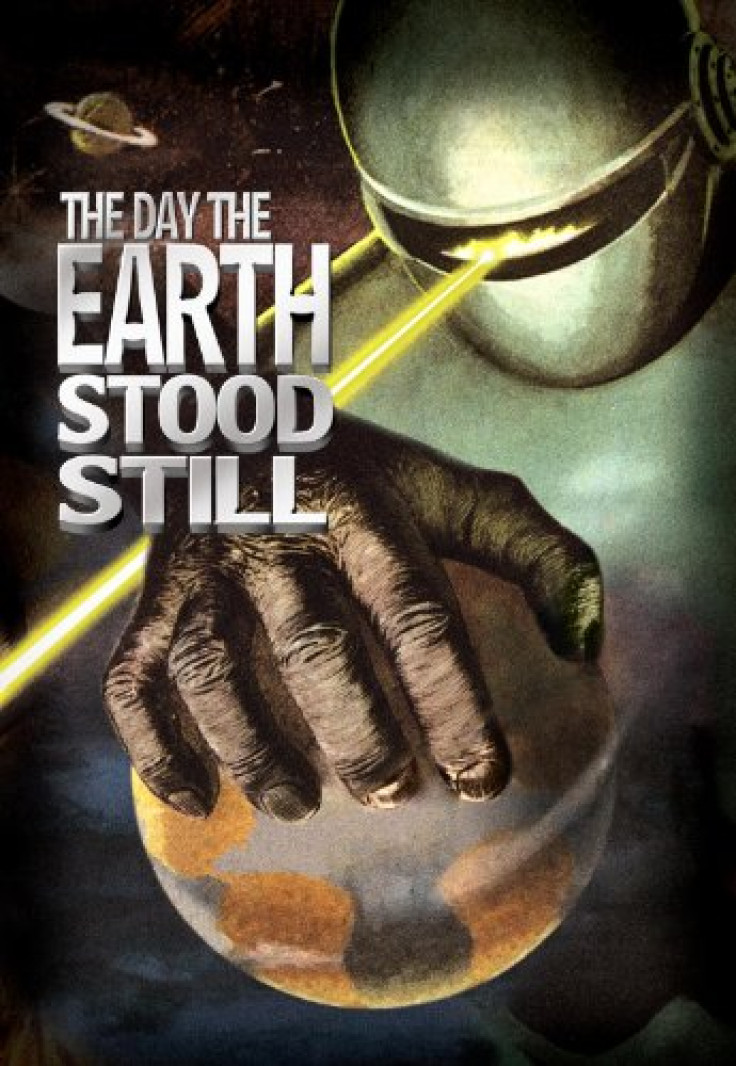 (photo from amazon.com)
The question of whether or not we're alone in the universe is a constant theme in sci-fi flicks, and this is one of the best films to ever try to answer that. Released in 1951, this Robert Wise-directed masterpiece dares to ask one question: what if we humans, are actually the aggressive ones?
23. Eternal Sunshine of the Spotless Mind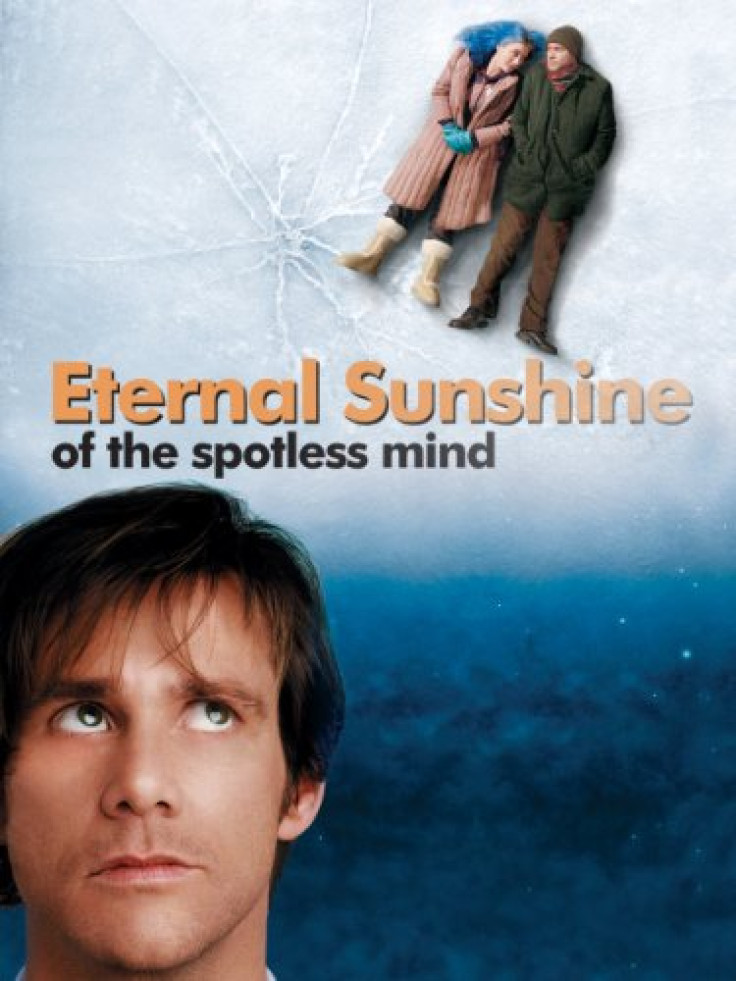 (photo from amazon.com)
Usually, contemporary sci-fi films use the genre to address the terrifying aspects of technology. This one however, directed by Michael Gondry and written by Brian Kaufman, uses the genre to focus on the characters' relationship, portrayed wonderfully by Jim Carrey and Kate Winslet. Dealing with memory-erasing tech and shot beautifully, the film went on to gain a cult following, and rightfully so.
24. Back to the Future Part II
(photo from amazon.com)
They say lightning doesn't strike twice, but it doesn't seem the case for the sequel of the time-traveling sci-fi classic. Directed by Robert Zemeckis and starring the same lovable characters, Back to the Future 2 deals with time-traveling once more, as well as the possibilities of alternate timelines.
25. Wall-E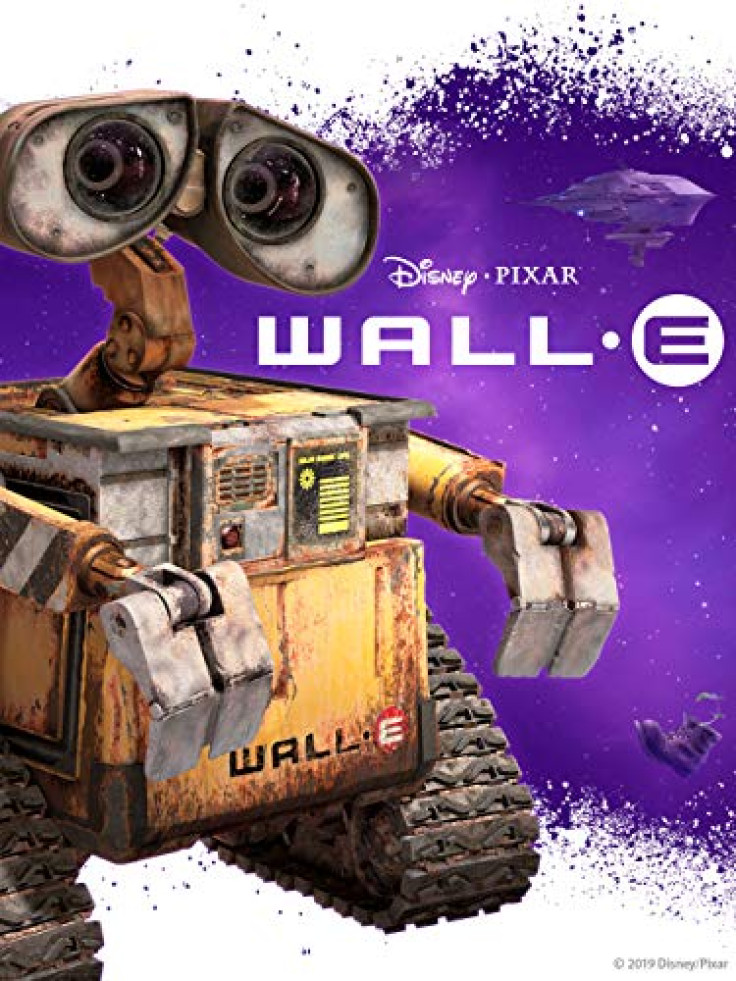 (photo from amazon.com)
The brainchild of Pixar veteran Andrew Stanton, Wall-E is a risk that paid off beautifully for Team Pixar, and is a magnificent animated film that is sure to stand the test of time. A near-silent film, Wall-E is set in Earth 2805, but its warnings about consumerism and pollution are timely, warning us about a potential future should we continue our ways. Oh, and it has robo-romance. Adorable.
26. Ghost In The Shell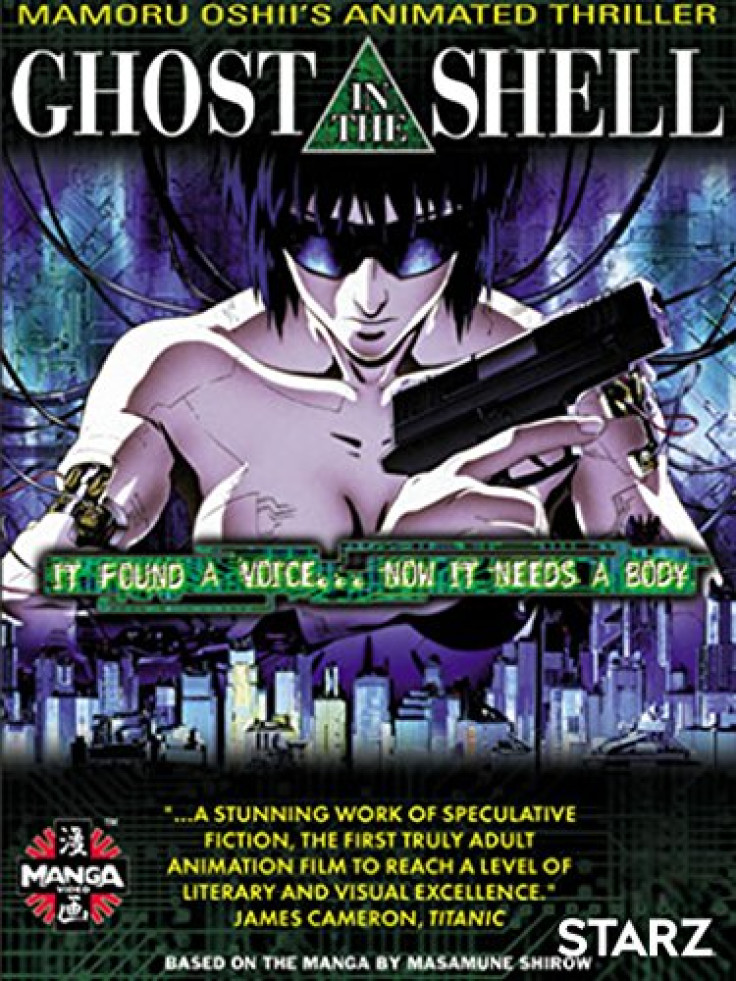 (photo from amazon.com)
Besides Akira, Japan's other great contribution to sci-fi is Mamoru Oshii's cyberpunk classic Ghost in the Shell, which is a saga about a cyborg with almost human emotions. Released in 1995, the film delved deep into the information age, advanced robotics, and philosophical questions about these themes, presented with beautiful animation and futuristic urban environments.
27. Children of Men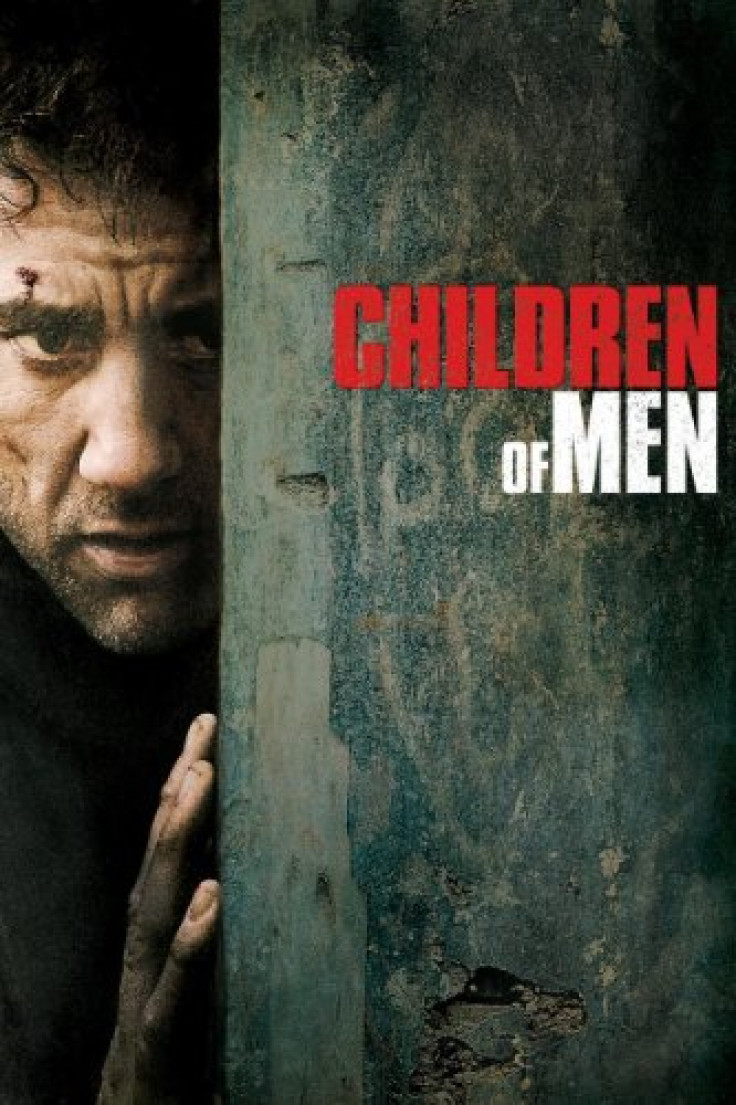 (photo from amazon.com)
Adapted to the screen by director Alfonso Cuaron, this film is set in the future where human fertility is rendered extremely unstable, circling a species-saving plot led by Michael Caine's Clive Owen, a cynical bureaucrat. Weary, crumpled, and emotionally-resonant, Children of Men is both prophetic and plausible, and that honestly scares us.
28. Interstellar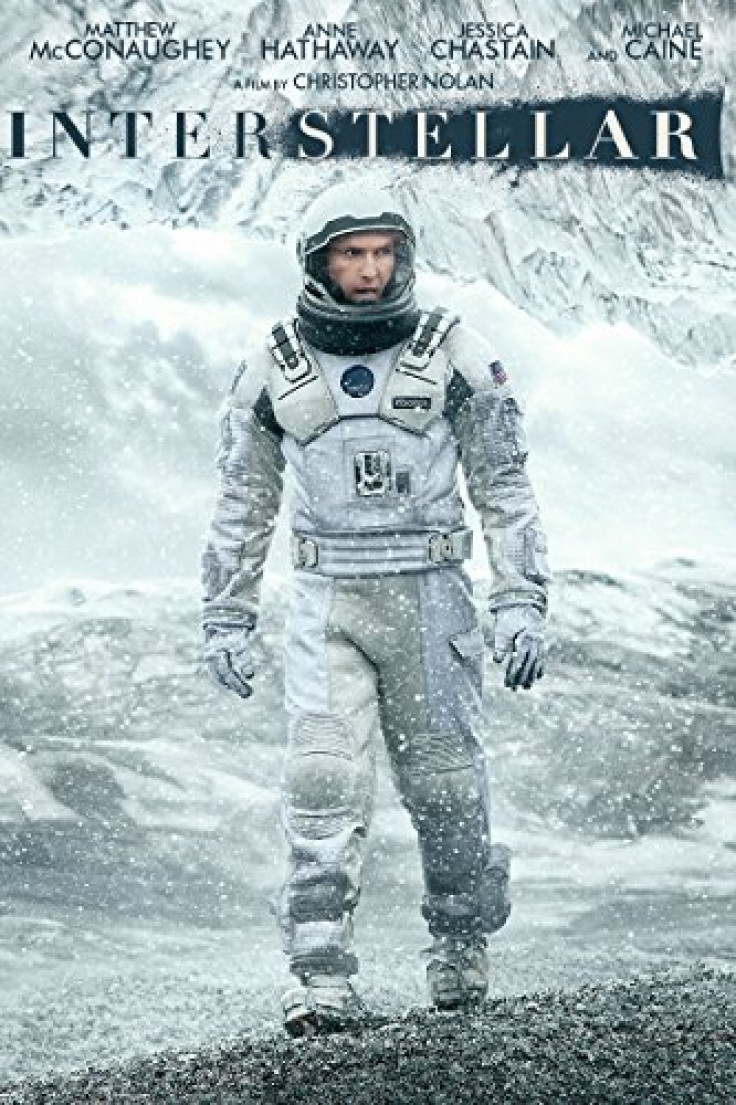 (photo from amazon.com)
While Interstellar may first come off as another sci-film concerned with hard science like space travel, black holes, and physics, it's actually so much more than that. This Christopher Nolan-directed tearjerker is actually a love letter to love itself, especially the one between fathers and daughters, brought to life by Matthew McConaughey's performance alongside a stellar supporting cast.
29. A.I. Artificial Intelligence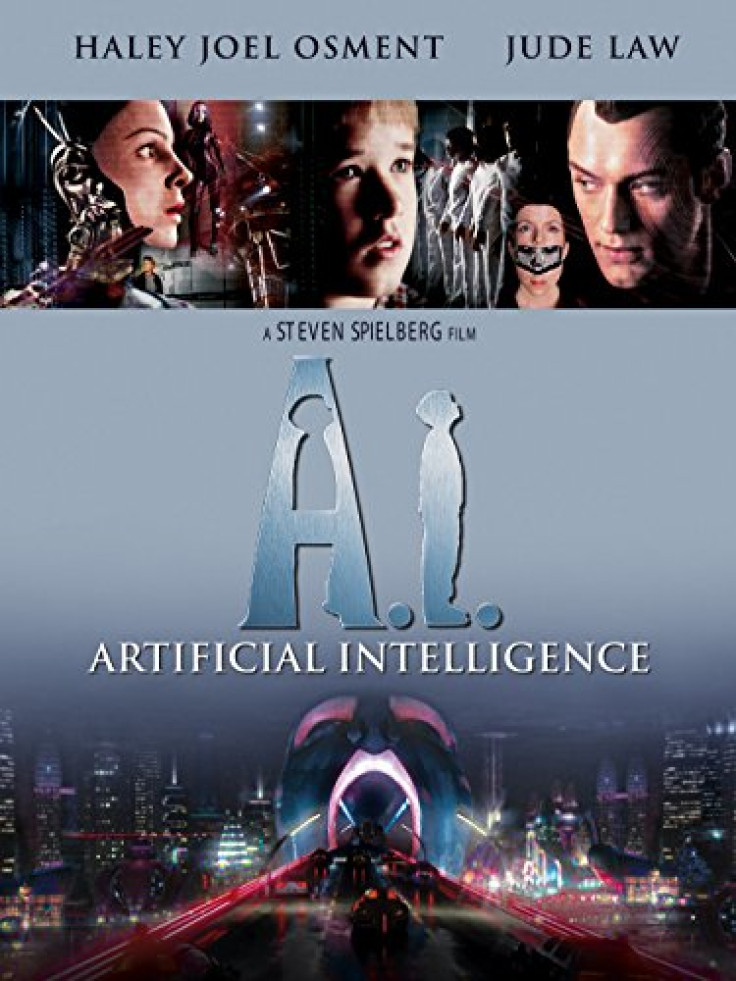 (photo from amazon.com)
Attempting to balance his "serious movie-maker" phase with this crowd-pleaser standing, this film is Steven Spielberg's own take at a futuristic Pinnochio-esque story, following an ultra-realistic robot boy abandoned by his human master and left to look for his own purpose in the world. It's dazzling, despairing, and impactful.
30. Snowpiercer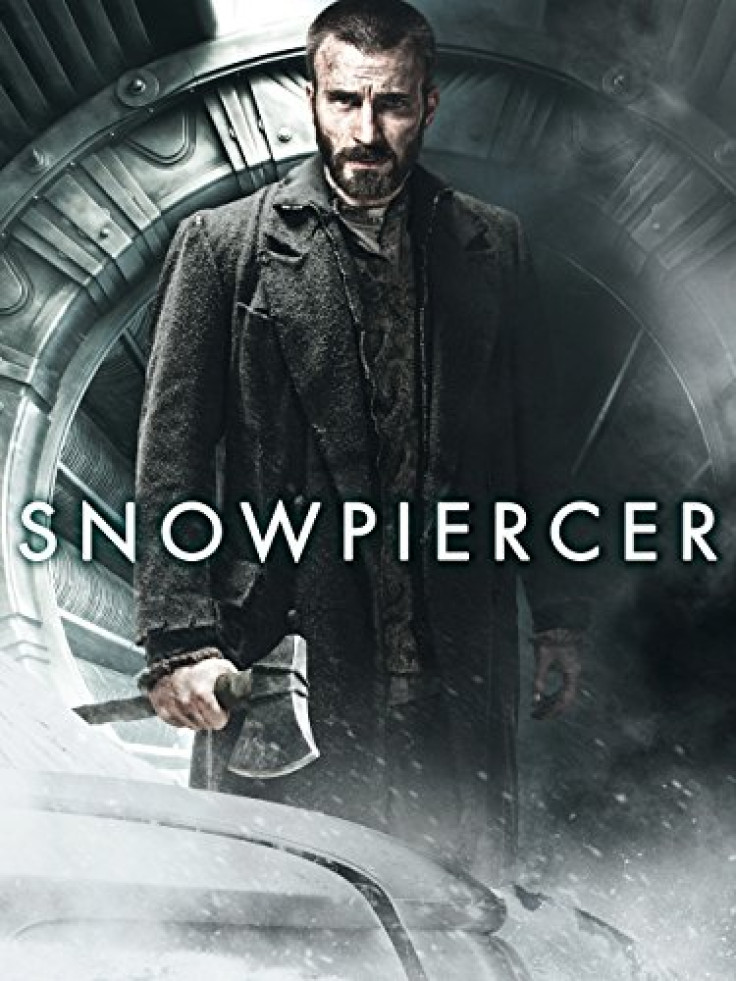 (photo from amazon.com)
A film adaption by South Korean director Bong Joon-Ho, Snowpiercer follows the bizarre premise of a world where the remnants of humanity struggle for survival aboard a speeding train, all while providing commentary on the class divide, class warfare, and social hierarchies. Enjoy the ride, it's a crazy one.
31. Live Die Repeat: Edge of Tomorrow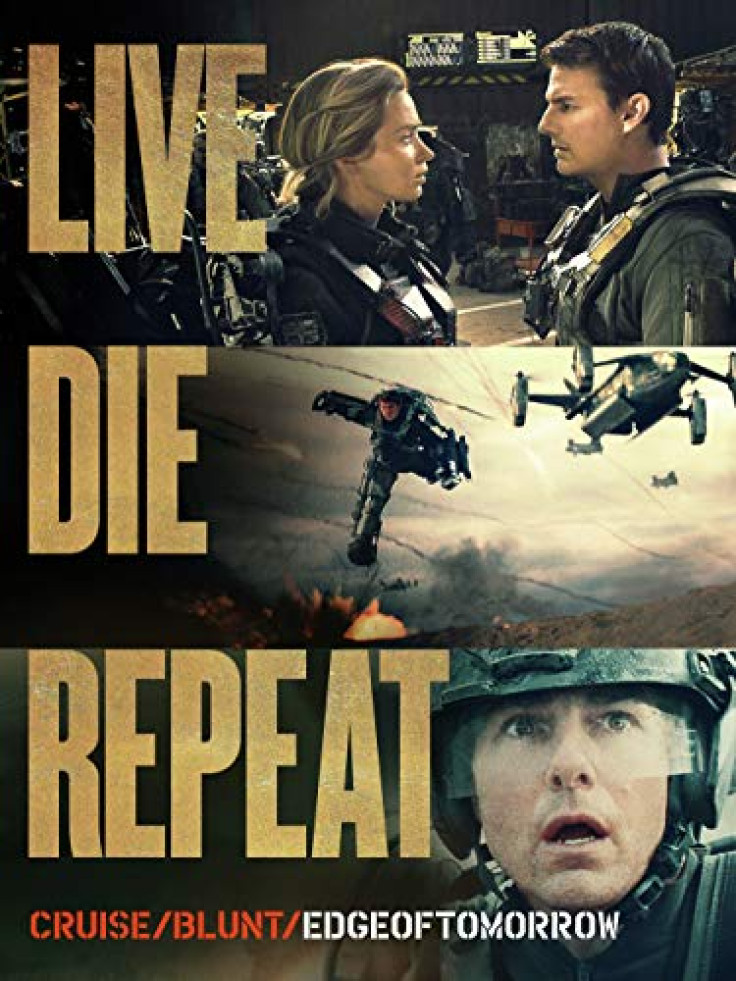 (photo from amazon.com)
Starring Tom Cruise as the proud yet self-mocking Cage, Edge of Tomorrow is an underrated piece of action cinema that boasts a video game premise. Directed by Doug Liman, the film sees Cage dying after fighting the spider-like aliens out to invade Earth, before finding out that he earned the power to restart the day over and over… and over.
32. The Martian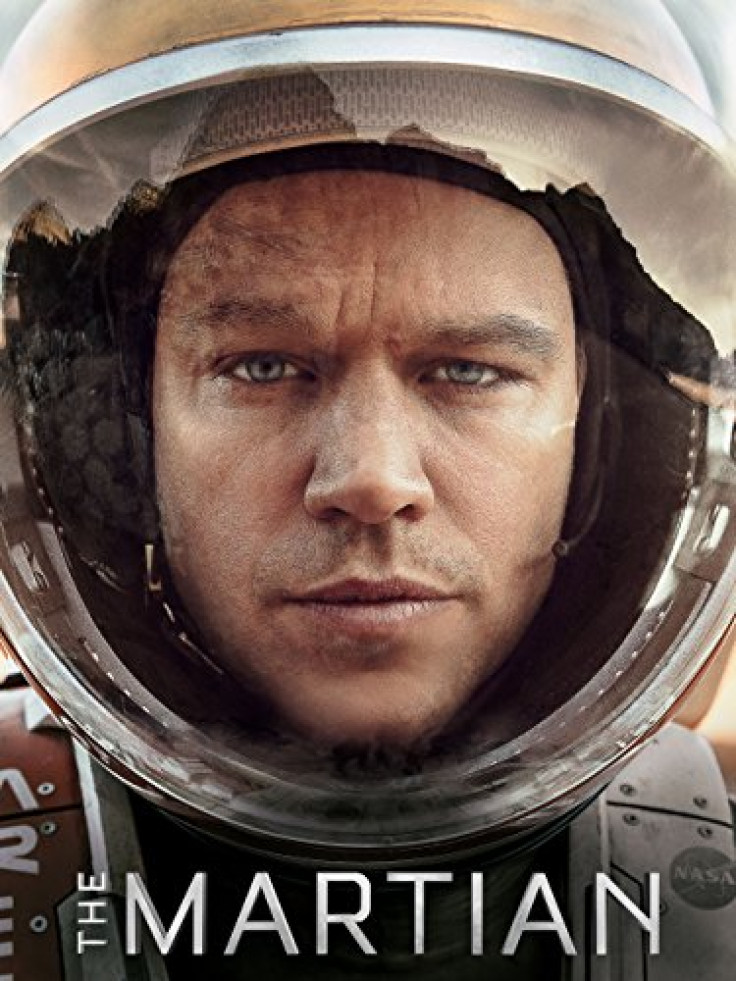 (photo from amazon.com)
Going back to space four decades after the release of Alien, Ridley Scott's adaptation of the self-published novel by Andy Weir sees Mark Damon as the talkative Astronaut Mark Watney, who finds himself stranded on Mars. From there, Watney must find a way to survive until rescue comes, cracking jokes and clever video diary entries along the way.
33. Avatar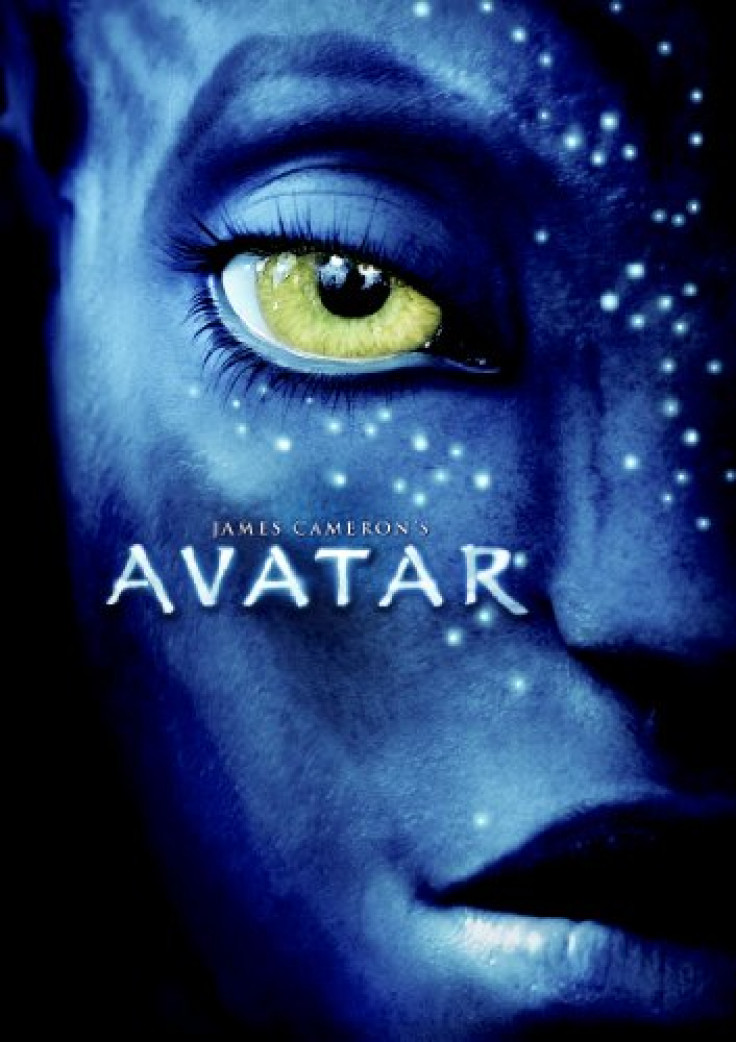 (photo from amazon.com)
Giving us one of the best fictional worlds in the form of Pandora, Avatar is a record-breaker of a film made by James Cameron, combining an A-list production with a B-movie plot. In the film, humans are the invaders, consciousness is transferable, and science and nature are opposing forces. It's rare to see a cinematic world this fully realized, which is why we're still hoping for the sequels to come out soon.
34. Moon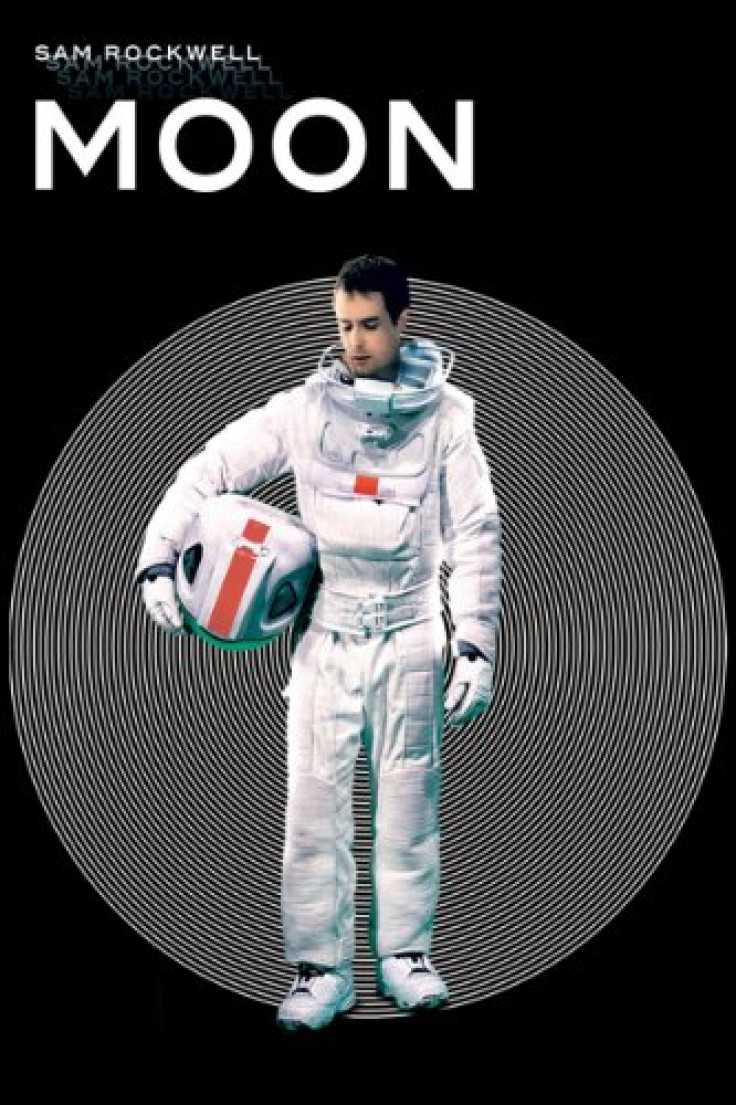 (photo from amazon.com)
For anyone wondering what a solo three-year assignment on the moon will be like, this film has all the answers. Starring the delightful Sam Rockwell, this film depicts what it's like to have some space madness, and how that can sometimes mean fighting yourself. We won't spoil any more for you.
35. Blade Runner 2049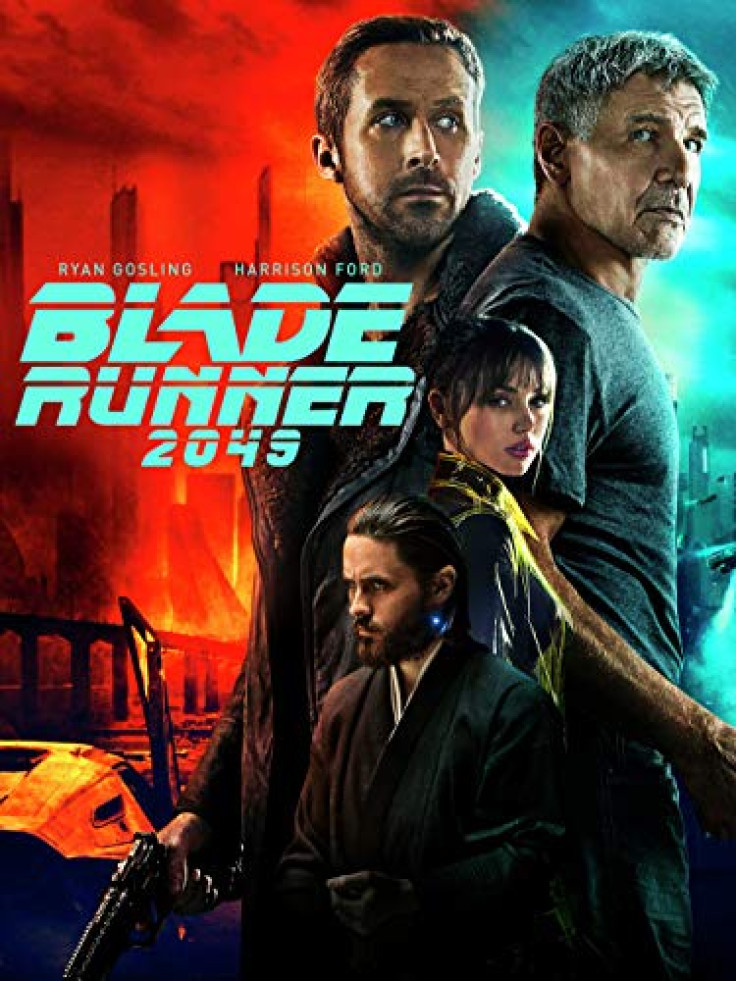 (photo from amazon.com)
When it comes to making a follow-up to film classics, especially decades after their release, there's a certain expectation to be met. Thankfully, Denis Villeneuve's Blade Runner 2049 is able to do just that. Managing to expand and continue the original world without disrespecting any of it, Blade Runner 2049 provides a subversive spin on the usual "chosen one" narrative. Bravo, we say.
36. Gravity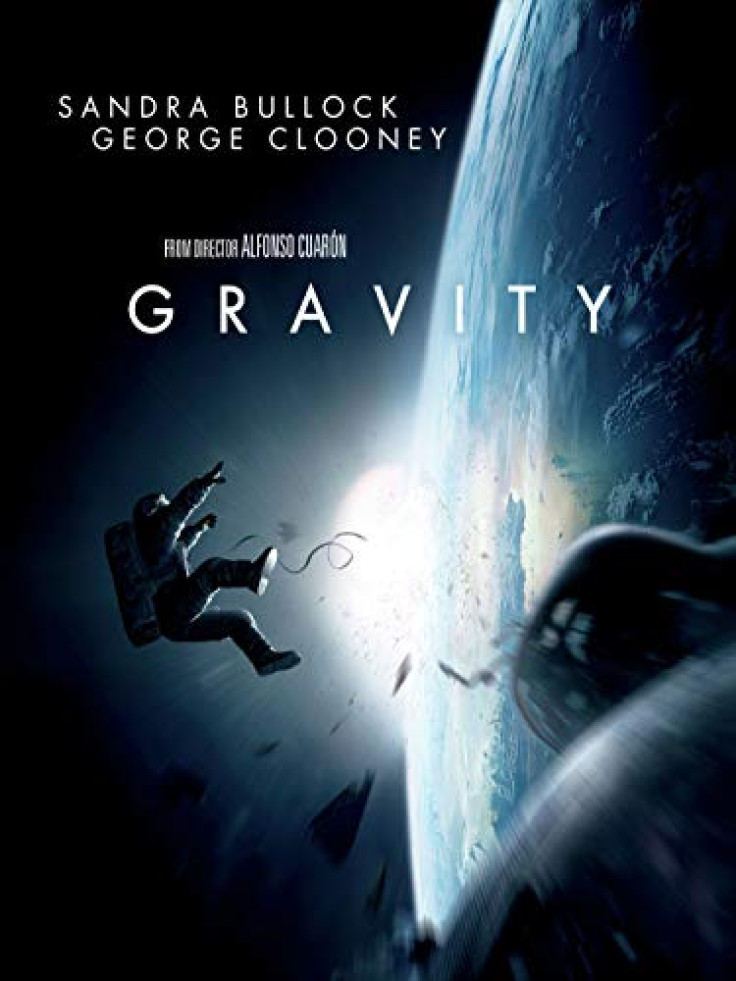 (photo from amazon.com)
Perhaps the most realistic and frightening portrayal ever of getting lost in Space, Alfonso Cuaron's Gravity sees Sandra Bullock as an astronaut left to survive a deadly meteor shower alongside another great actor: the nothingness of space. It's eerie, creepy, and definitely unsettling, earning it a spot on this list.
37. 12 Monkeys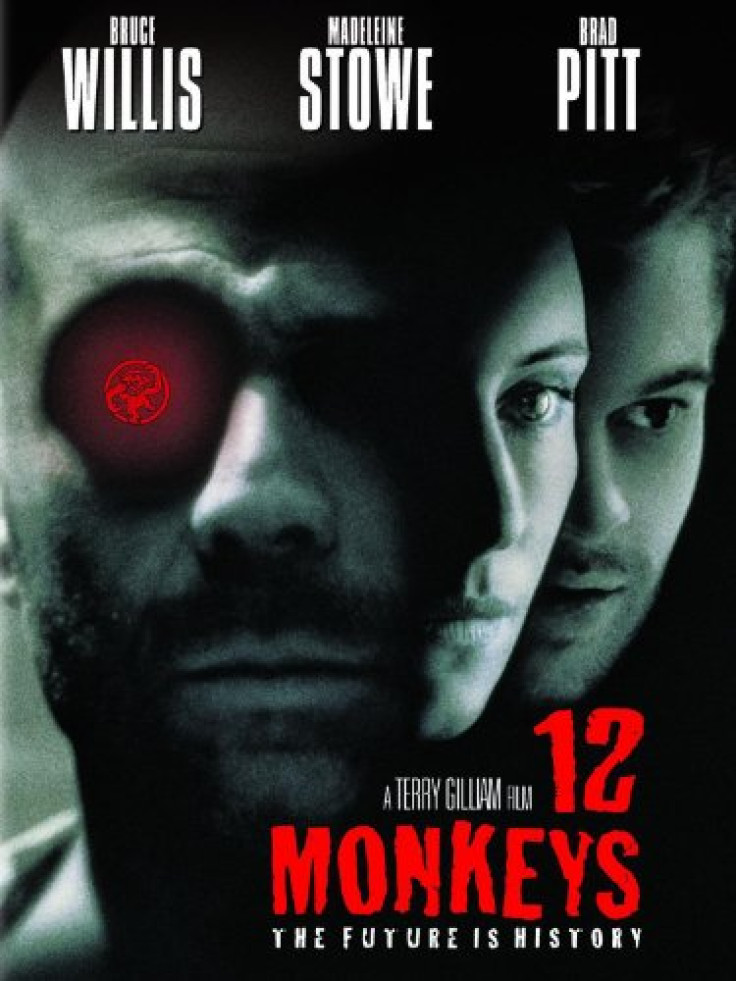 (photo from amazon.com)
At his directorial peak, Terry Gilliam was able to make 12 monkeys, a brilliant noir-ish time-travel movie starring Bruce Willis and Brad Pitt. In the movie, most of humanity has been killed by a deadly virus, and Willis is sent back in time to try and stop it from happening… only he's sent back in the wrong time.
38. Stalker (English Subtitled)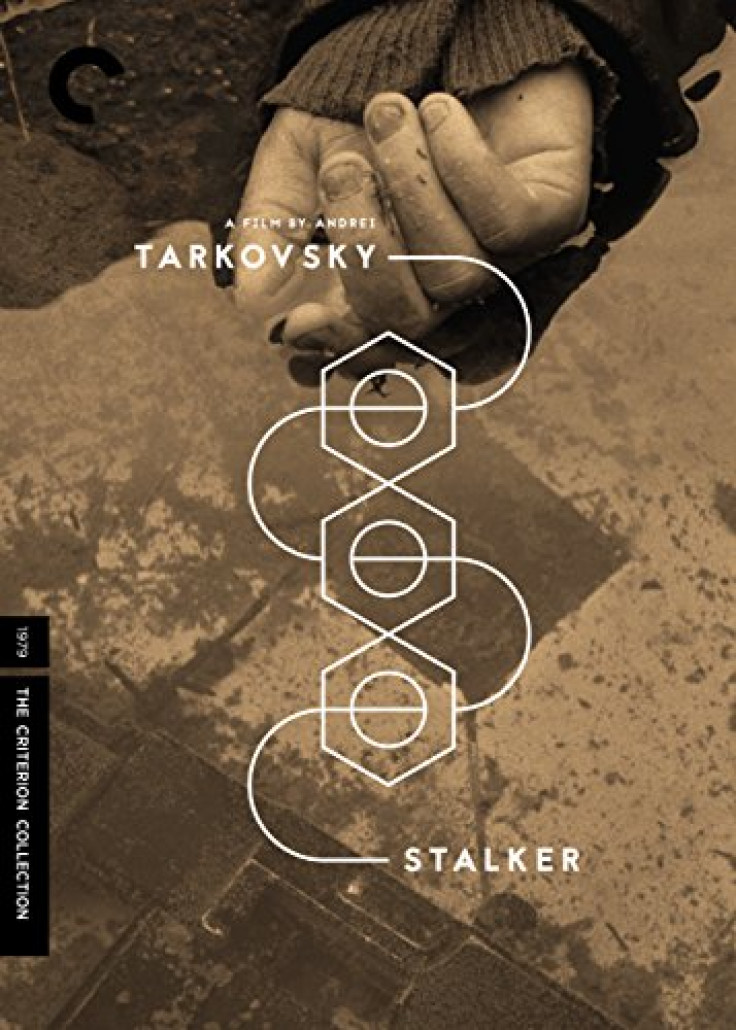 (photo from amazon.com)
While it is a Soviet art film that borders more on the sci-phi side of things, it's still an essential sci-fi made by Andrei Tarkovsky. Following three men - a writer, a scientist, and a guide - in The Zone, the film asks a lot of questions through its characters and is one of the most transfixing movies ever at its runtime of 3 hours.
39. Predator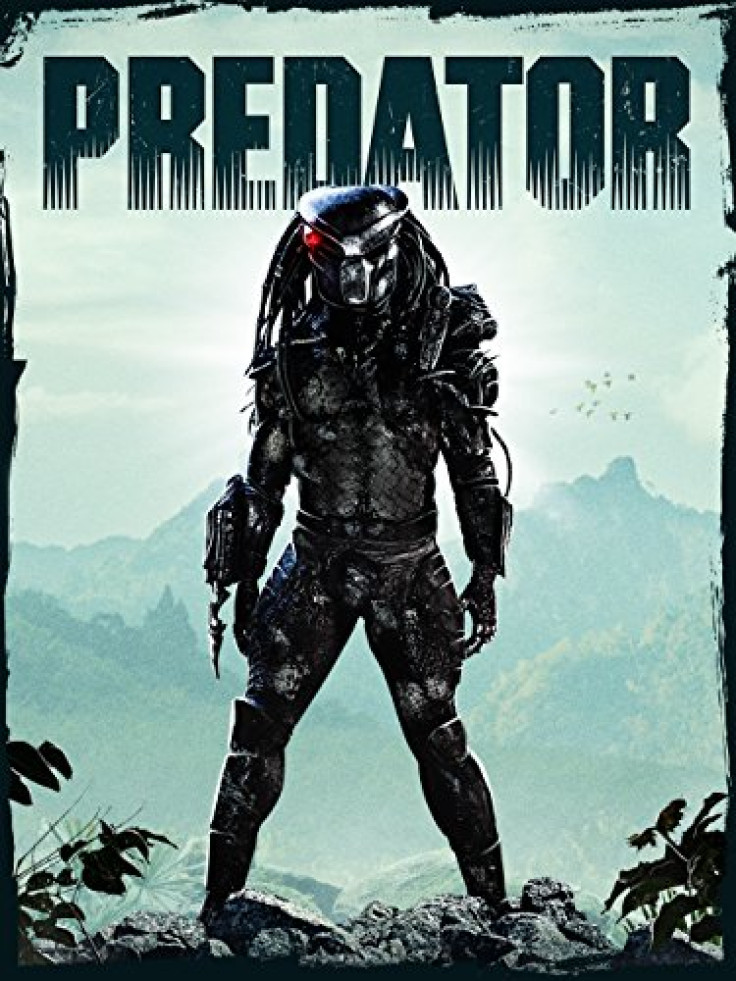 (photo from amazon.com)
A pumped-up action romp by John McTiernan, Predator is Arnold Schwarzenegger's film, but the iconic Predator design - with its creepy mask, snarling jaws, and dreadlocks - has since become a part of pop culture, providing enough fuel for tons of sequels. A Vietnam allegory with a bit of wish fulfillment for soldiers, Predator is as iconic as it gets, reminding us that "if it bleeds, we can kill it."
40. Donnie Darko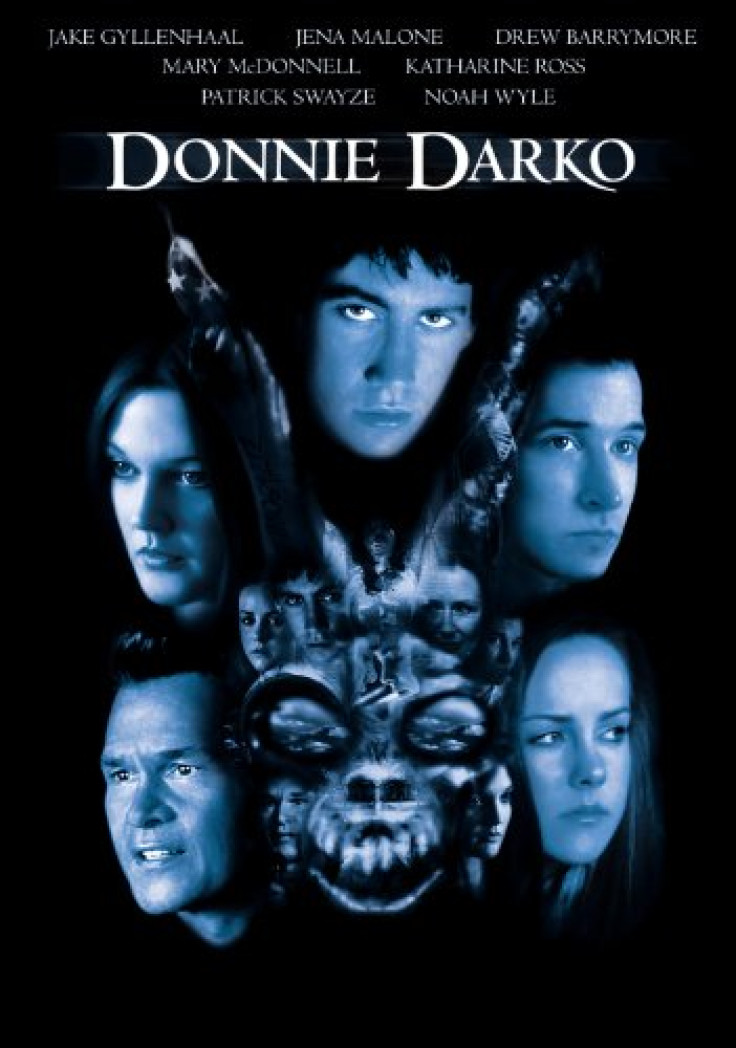 (photo from amazon.com)
While it definitely came out of left field during its initial release, the passage of time only made Richard Kelly's off cult film about time travel, rabbit-costumed doomsayers, and a young Jake Gyllenhaal as a misfit a modern masterpiece. It's quite the head-scratcher too.
41. District 9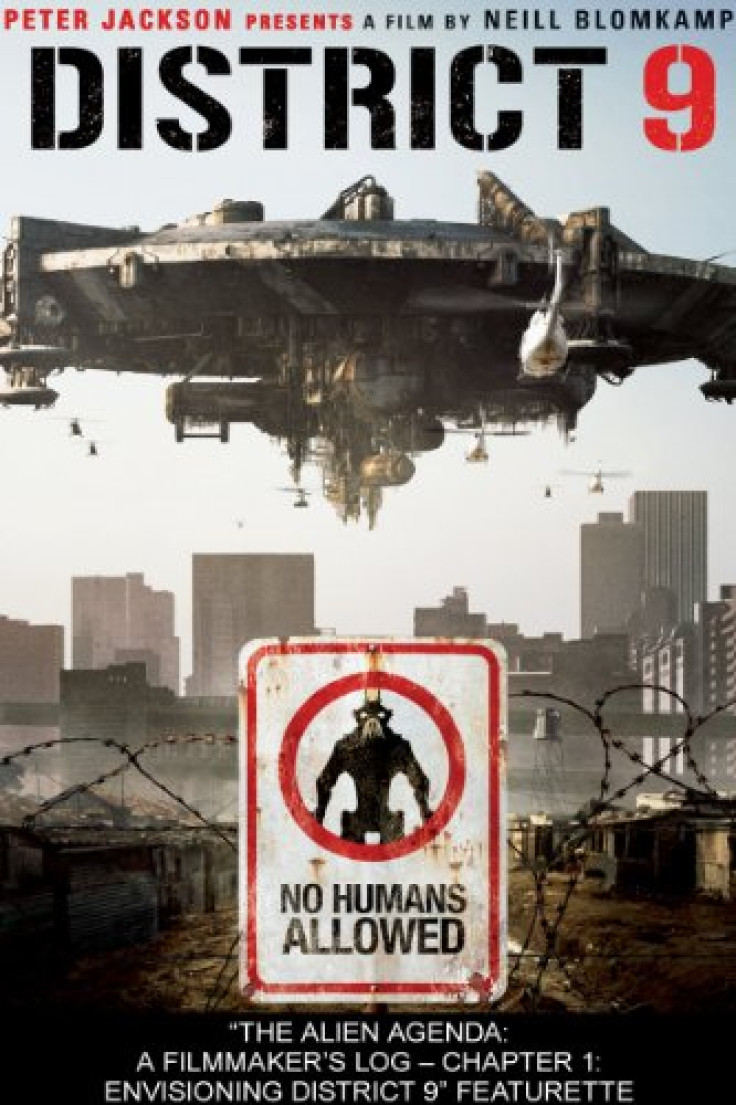 (photo from amazon.com)
Centering around a district in South Africa where malnourished aliens are taken to live after their spaceship arrives on Earth, Neill Blomkamp's faux-documentary is a direct metaphor for Apartheid, strongly led by newbie Sharlto Copley's bureaucratic lackey character starts undergoing some changes through the film. It's gritty, icky, and ripe with the social documentary.
42. Under the Skin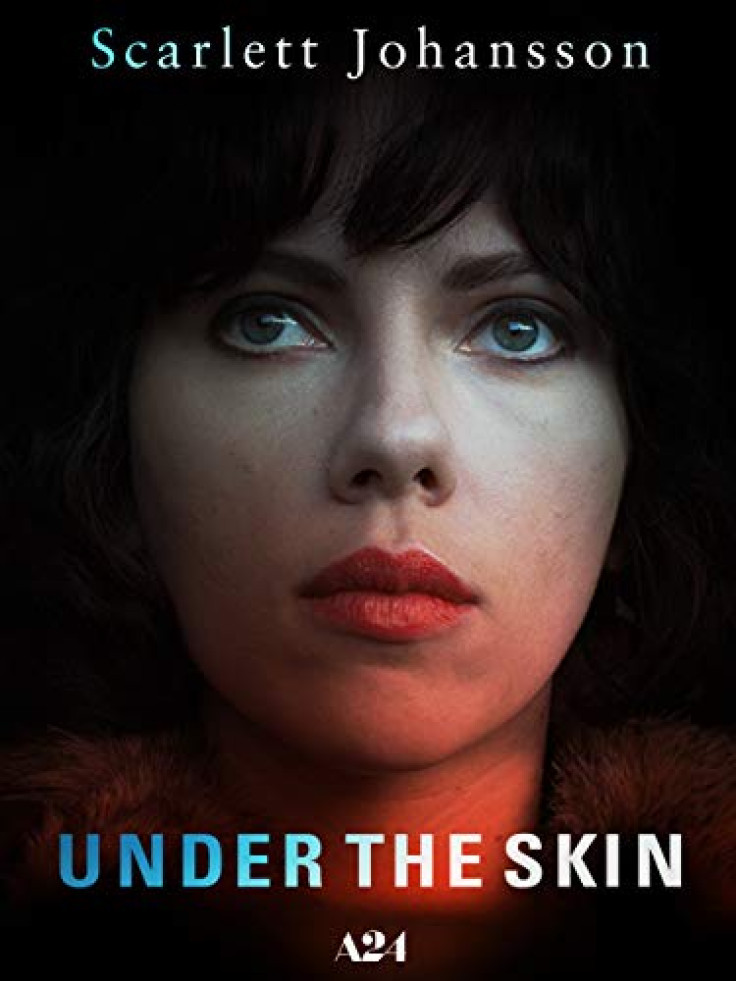 (photo from amazon.com)
Following the story of an extraterrestrial Scarlett Johansson as she lands on Earth and discovers her own inner human being, Under the Skin is essentially The Man who Fell to Earth for millennials, yet it still manages to stand on its own. This is all thanks to the stellar cast and Jonathan Glazer's direction, working together to tell a nuanced story with a largely nonverbal lead.
43. The Abyss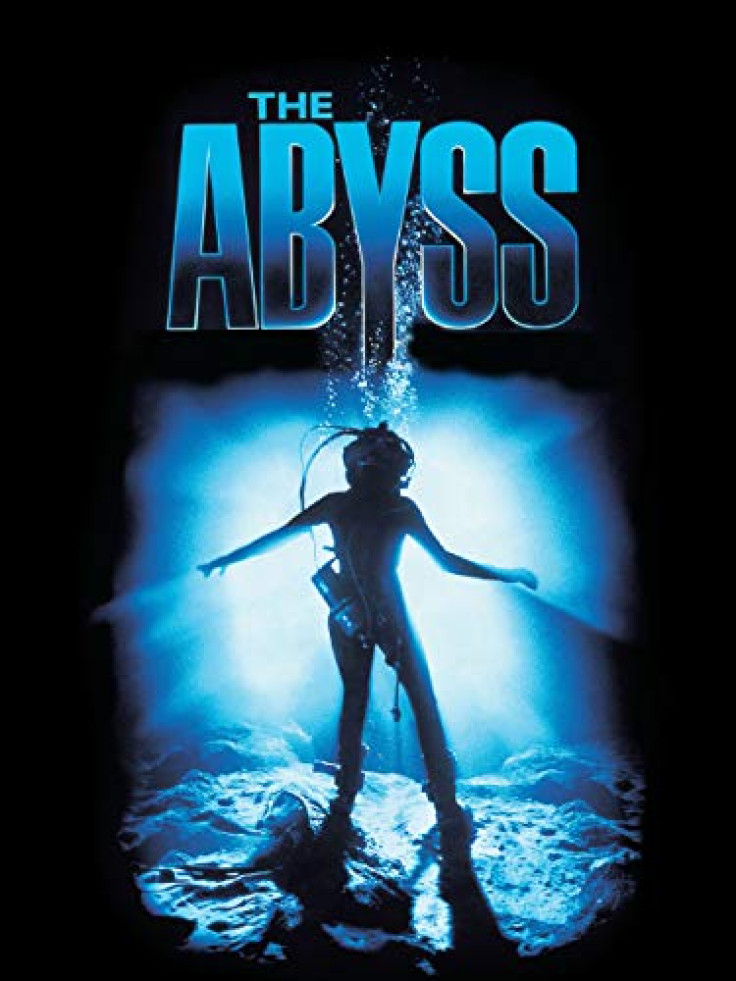 (photo from amazon.com)
Before Titanic, James Cameron first went deep below the depths of the ocean to look for alien life with The Abyss, a sci-fi film that took to the inky-black instead of the usual space-searching. At the heart of the film is a team of divers looking for a missing nuclear submarine… and finds something else instead.
44. Cloverfield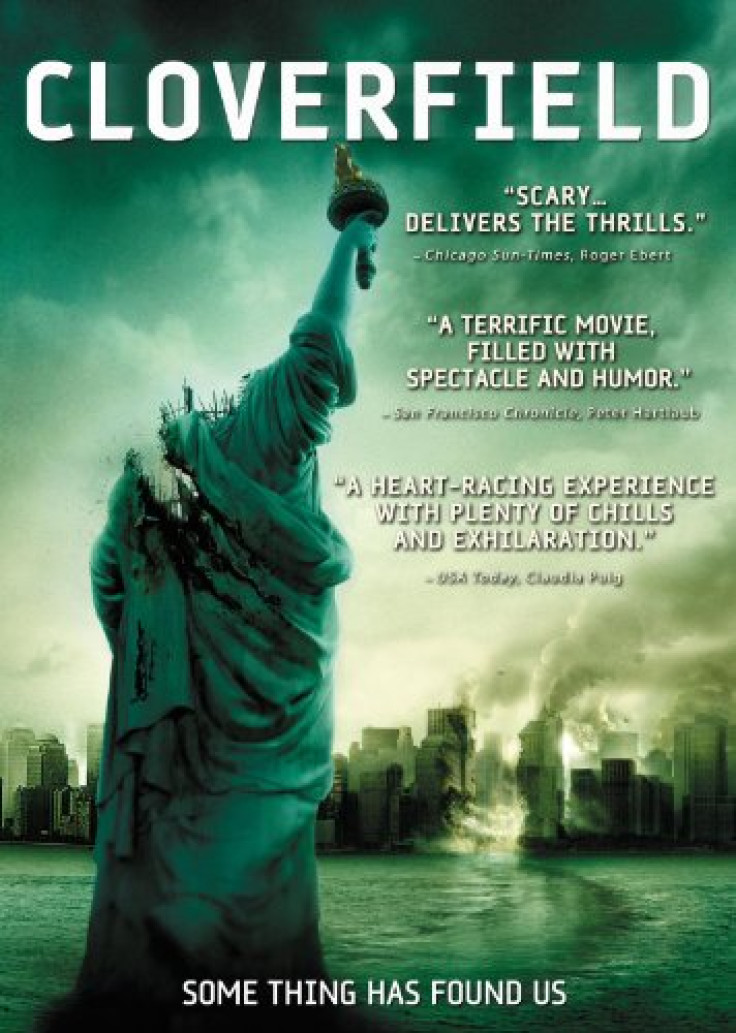 (photo from amazon.com)
While it does rely strongly on its tired "found footage" format, the film's depiction of a crumbling New York (just a few years after 9/11) thanks to a Godzilla-sized monster is enough to set it apart from contemporaries. It also helps that it has a great cast, including T.J. Miller as the documentarian.
45. The Host (English Subtitled)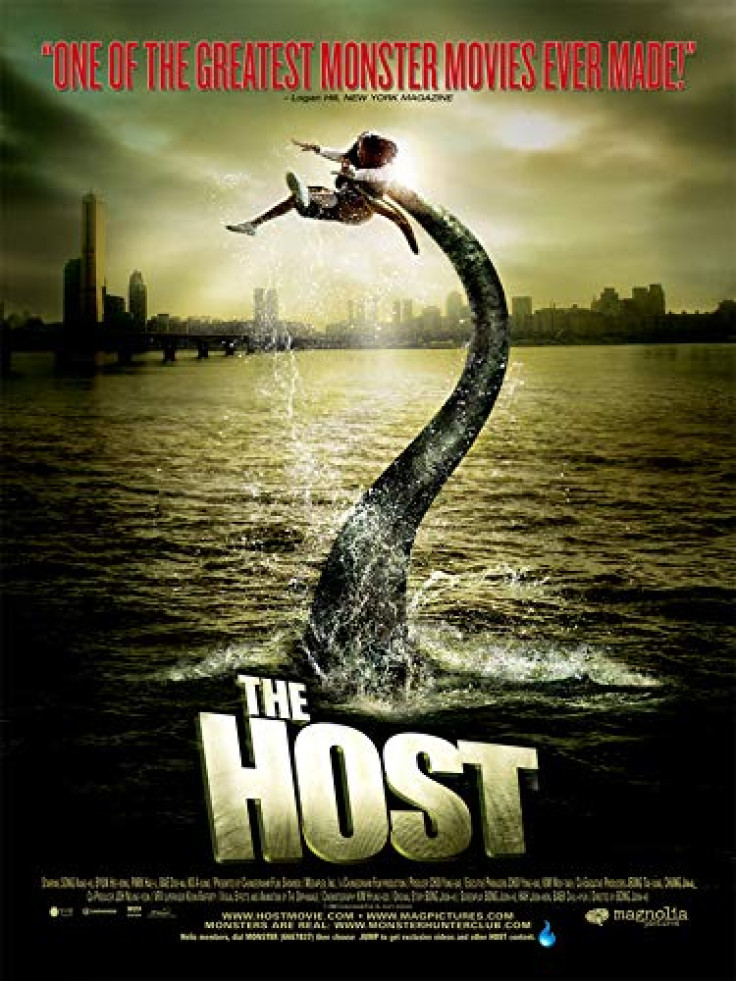 (photo from amazon.com)
Giant-monster films have always been about ecological destruction, and this film doesn't stray far from that classic sci-fi narrative. Setting a new standard for nature-run-amok stories, this South Korean film by director Bong Joon-Ho is politically sharp, icky, suspenseful, and hilarious.
46. The Truman Show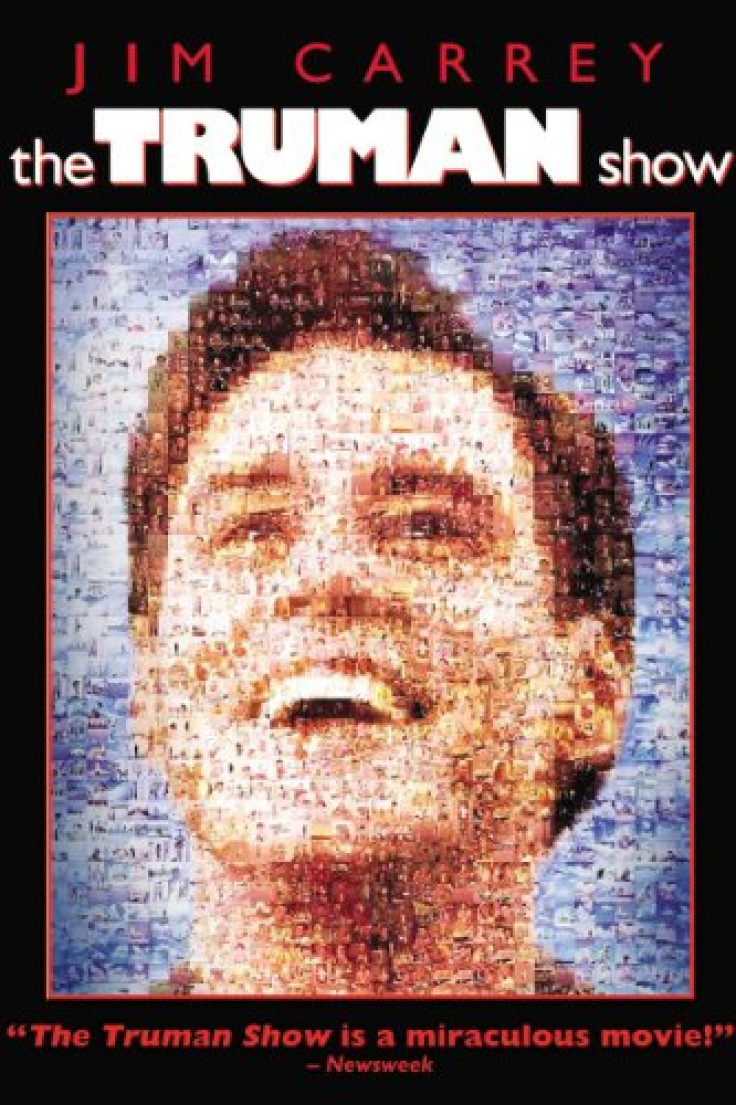 (photo from amazon.com)
While it may not feel like a sci-fi now, it was very much back in 1998, when people were still scared about mass surveillance. The movie follows the excellent Jim Carrey as he discovers his life is nothing but a 'reality TV show' where he's monitored 24/7 by cameras and broadcast to people. A huge success, the film went on to make a huge impact, even inspiring the name of a psychological condition.
47. Ex Machina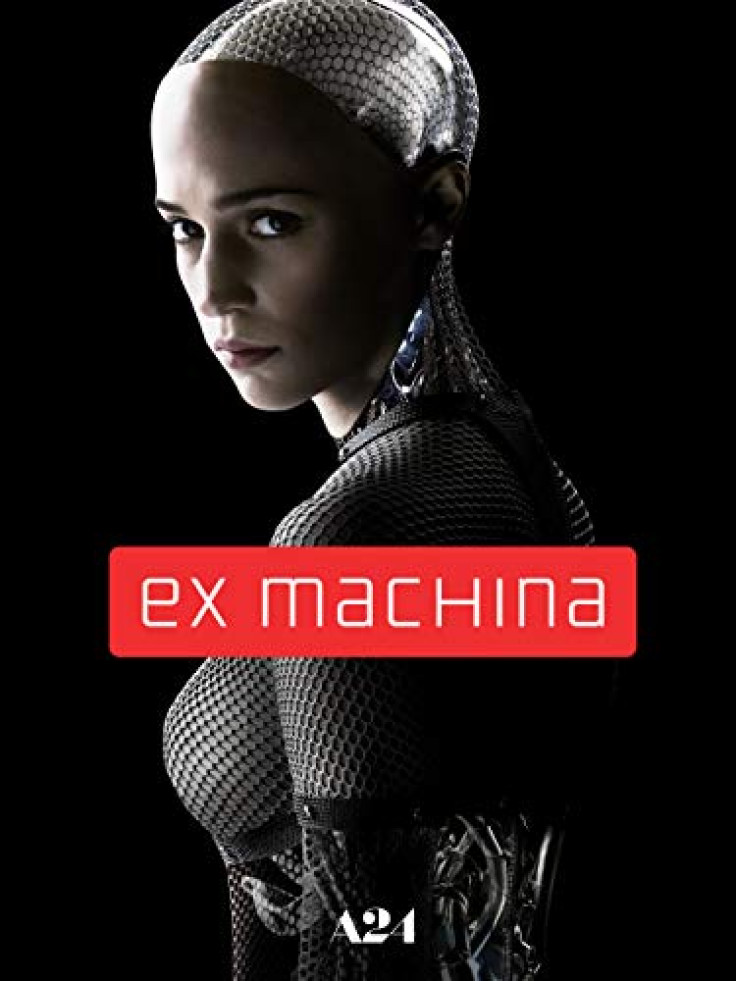 (photo from amazon.com)
Profoundly unsettling yet strangely hypnotic, the Ex machine dares to explore one of sci-fi's greatest themes: the human condition, by placing both mortals and robots in the same space before making us constantly switch our sympathies. The film is a masterclass despite being low-budget, managing to dissect power dynamics, sexism, and what it means to be human altogether.
48. High Life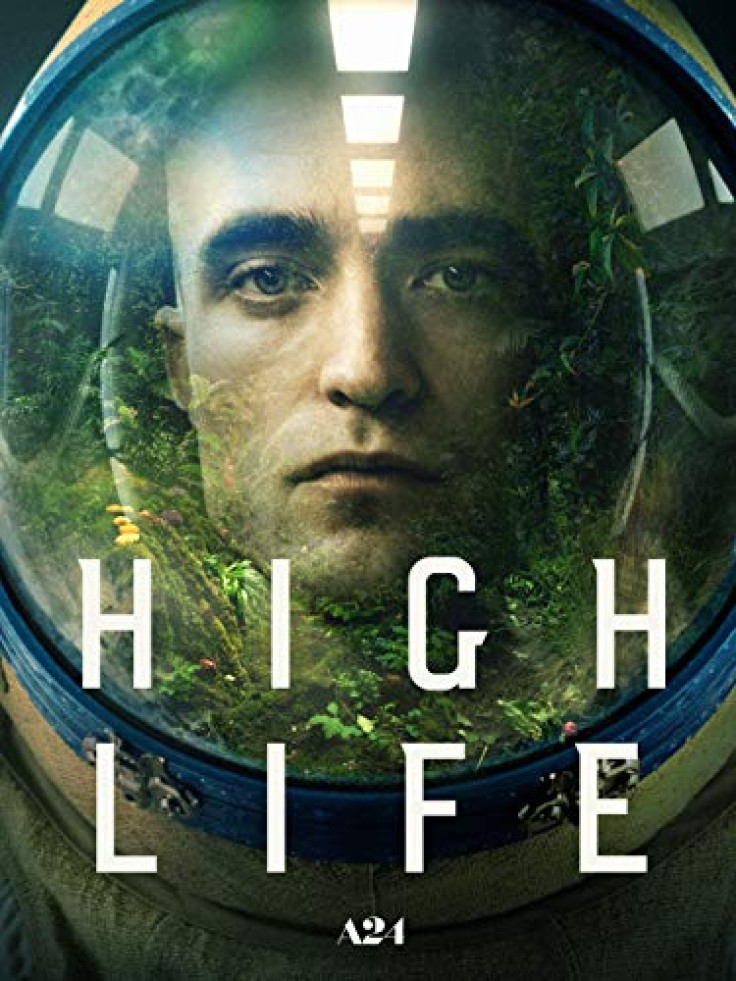 (photo from amazon.com)
Directed by Claire Denis, High Life is the type of sci-fi flick that gets under your skin. This is because while it's not outright scary, there is a creepiness that permeates in the entire narrative, which stars Robert Pattinson as the lone survivor of a prison ship, in a world where people are forced to reproduce in space.
49. Pacific Rim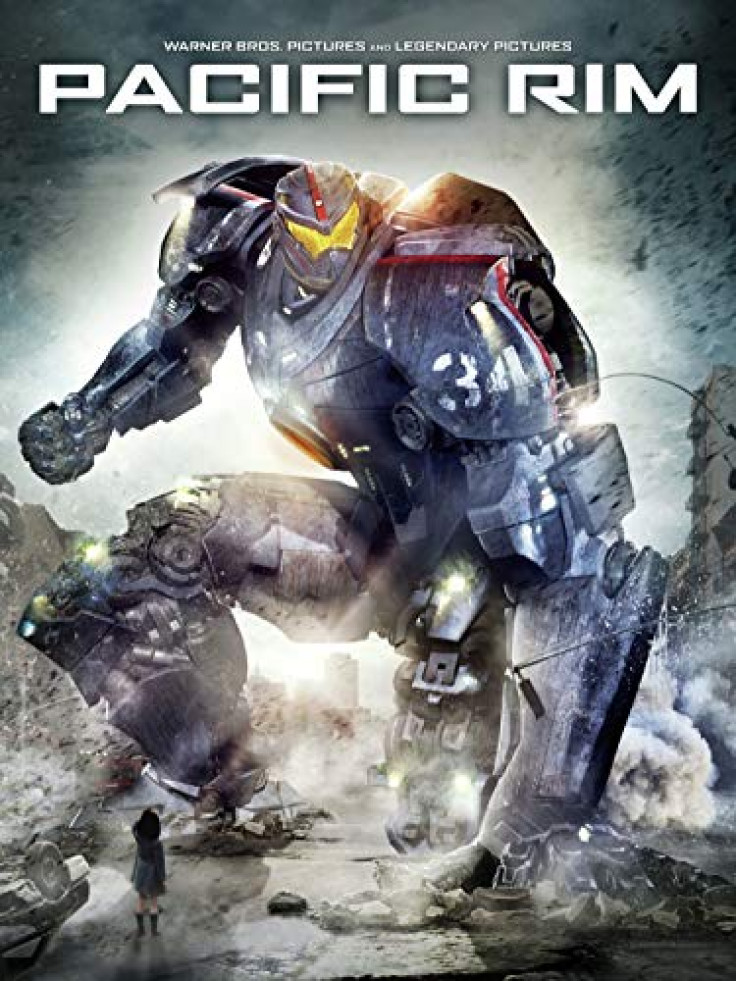 (photo from amazon.com)
While it's quick to dismiss this as another movie where giant robots punch giant monsters, this take on the mech vs. kaiju genre by visionary director Guillermo del Toro has so much more heart, and weight, both physically and emotionally. In this visually stunning world, kaijus come from another dimension, pilots have to connect with each other to make their jaegers fight, and Idris Elba gives one of the best speeches in his entire career as an actor.
50. Her (2013)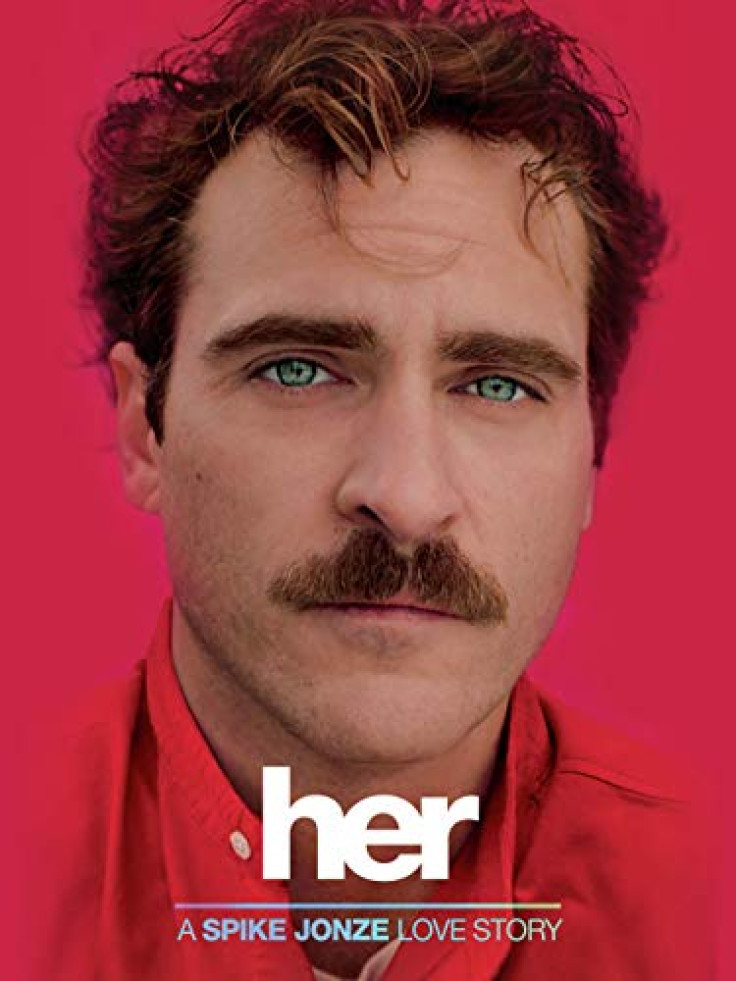 (photo from amazon.com)
A post-postmodern sci-fi love story, Spike Jonze's film follows the character of Joaquin Phoenix as he falls in love with the operating system of his PDA, sultry-voiced by Scarlett Johansson. Reeking of infatuation and loneliness, Her is about the human condition more than anything else, as well as intimacy and sorrow.
51. Guardians of the Galaxy (Plus Bonus Features)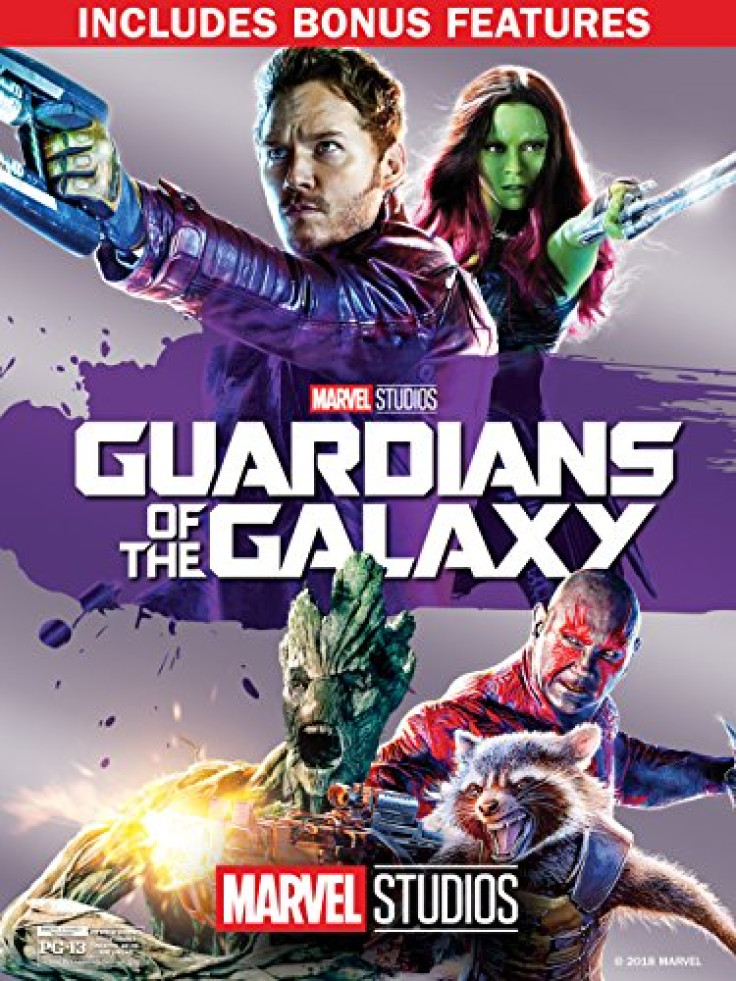 (photo from amazon.com)
While superhero movies are definitely their own genre, this one by director James Gunn still manages to hit all the right spots of a fun sci-fi romp, featuring a group of misfits that include a talking tree, a green alien warrior woman, a salvager obsessed with his Walkman, a raccoon that is not a raccoon, and an overpowered buff dude. It also doesn't hurt that the soundtrack is very charming, to say the least.
52. 2046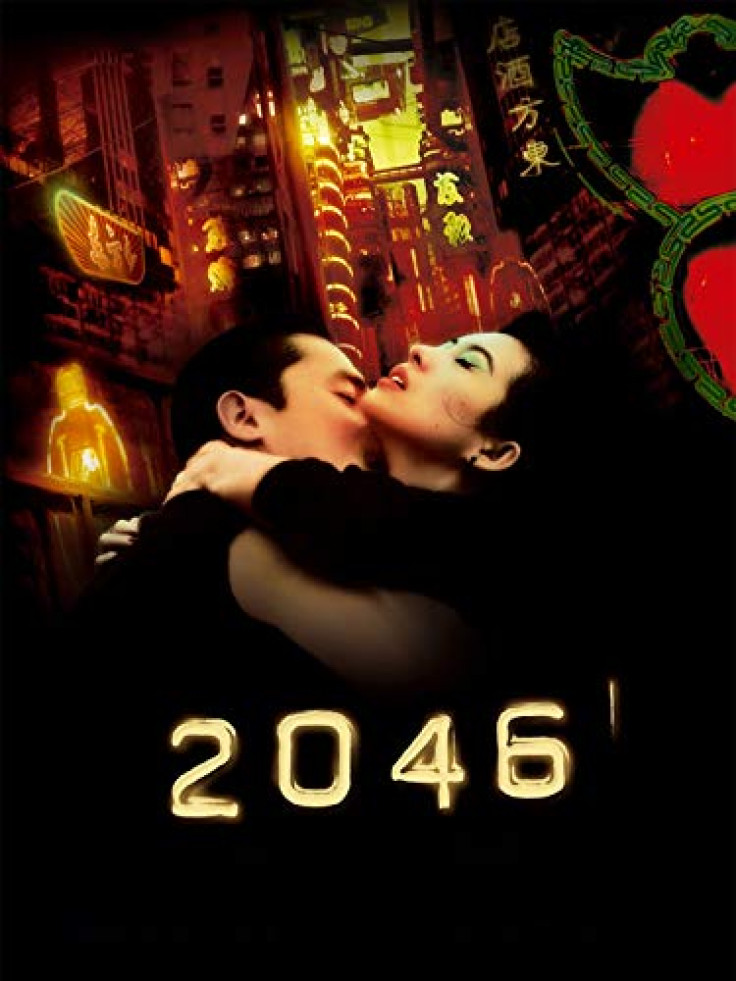 (photo from amazon.com)
The sequel to the romantic In the Mood for Love, Hong Kong filmmaking veteran Wong Kar-Wai goes to the future and uses that premise in order to tell a story about our fragile hold on reality, going back and forth and switching between timelines in order to effectively tell its story. Give it a go.
53. The Dawn of the Planet of the Apes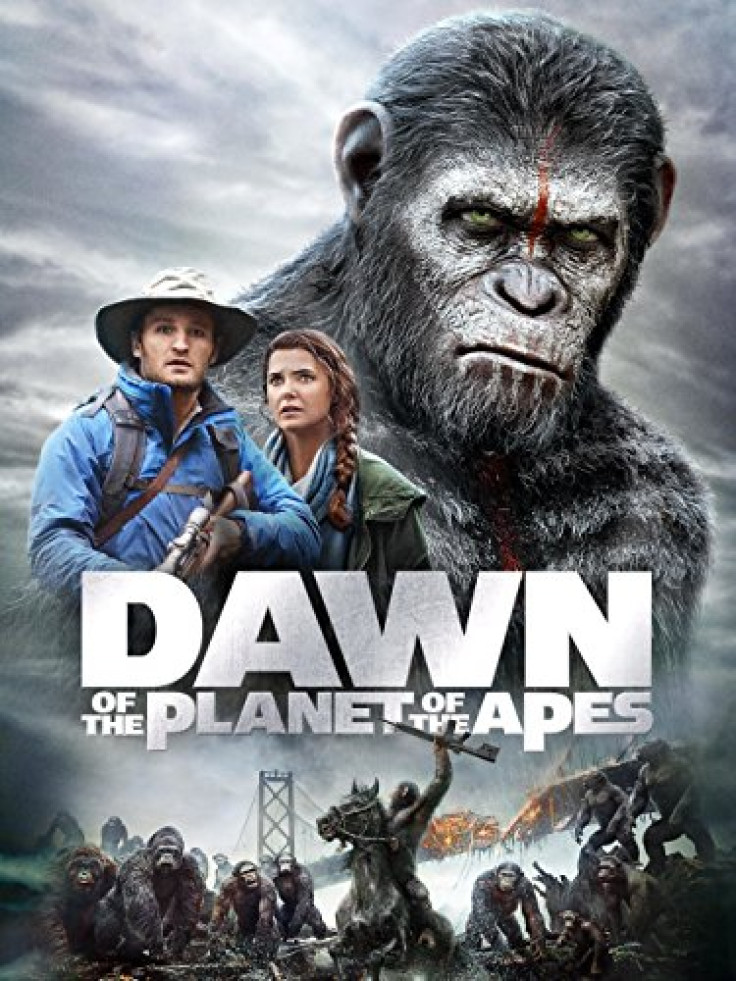 (photo from amazon.com)
Darker than the first and much grander in scale, this film is The Empire Strikes Back of the apes sequels, Dawn sees Caesar (played by Andy Serkis) trying to negotiate a fragile truce with the surviving humans. However, distrust brews on both sides, leading to a large conflict deft with political commentary about patriarchy and even the Israeli/Palestinian tensions.
54. Source Code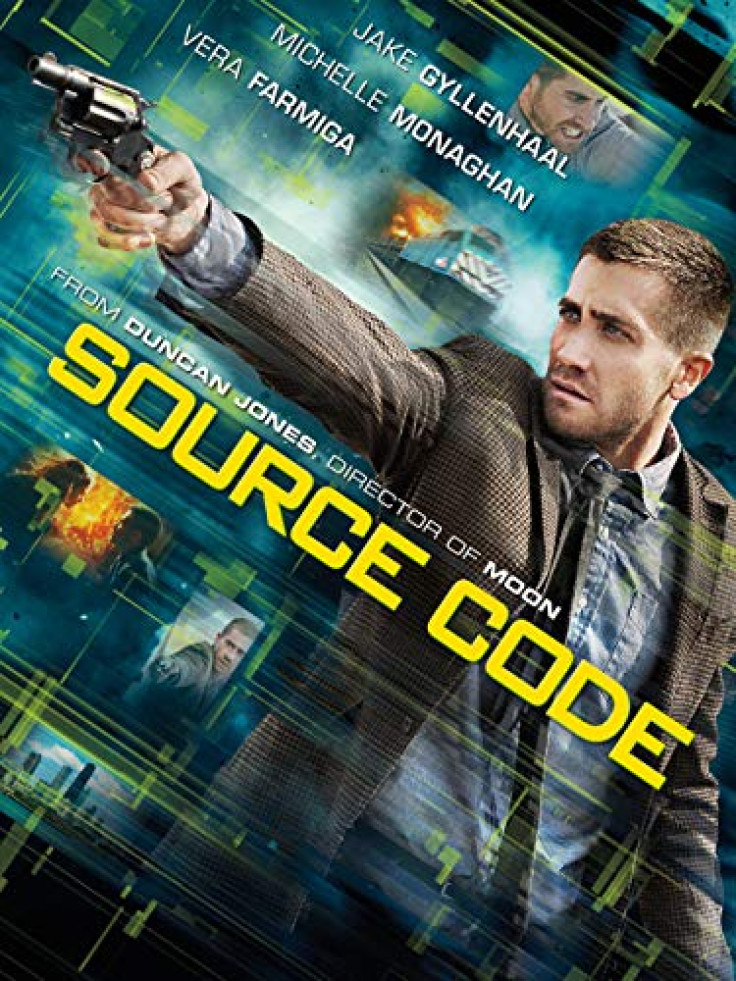 (photo from amazon.com)
Anchored by a strong lead performance from Jake Gyllenhaal, Source Code is directed by Duncan Jones, and centers around a time-traveling techno mystery where a revived soldier is forced to relive the last 8 minutes of a terrorist attack over and over again in order to uncover the mystery.
55. A Scanner Darkly (Widescreen)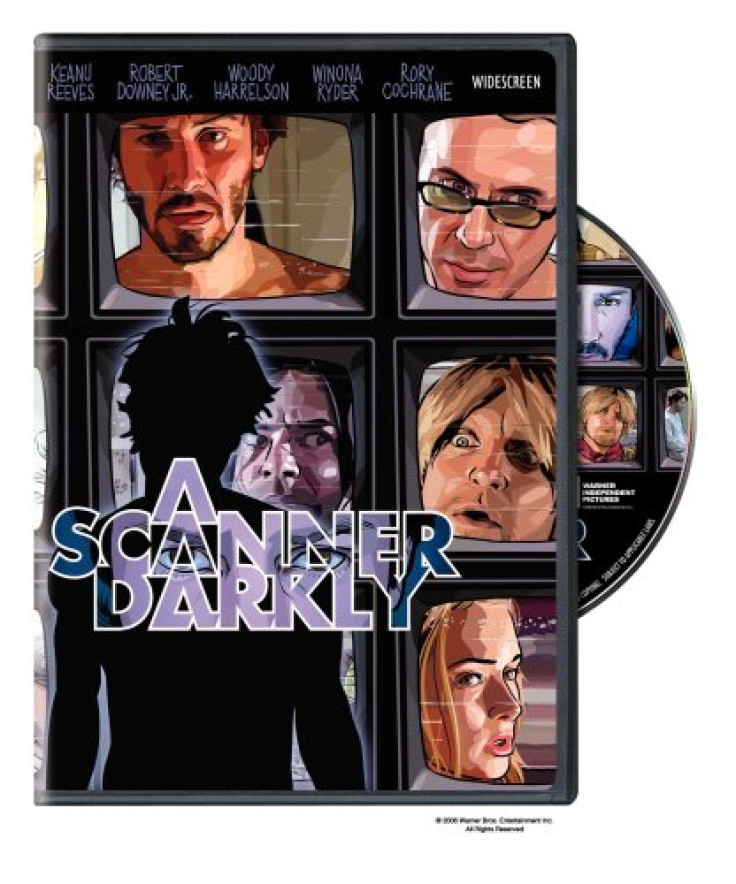 (photo from amazon.com)
An unusual animated thriller about addicts spying on each other in a not-so-distant future America, this Richard Linkater-directed sci-fi stars Keanu Reeves as an undercover cop that joins a community of drug users in order to better investigate them, alongside other stars like Wynona Ryder and Robert Downey Jr.
56. Mad Max: Fury Road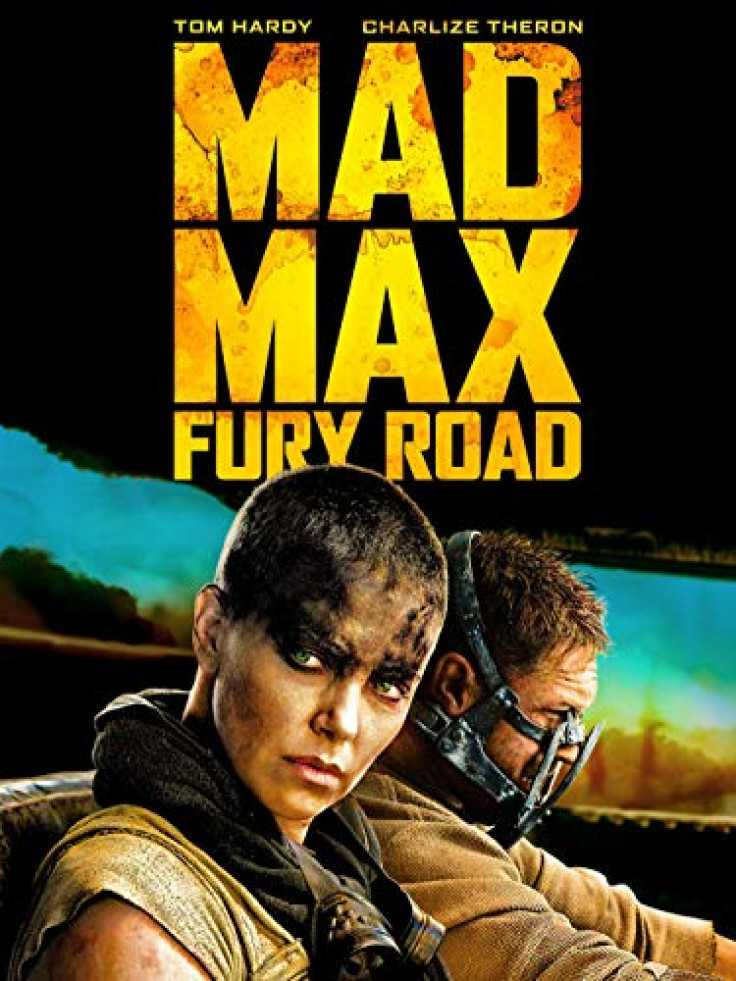 (photo from amazon.com)
Essentially a two-hour high-speed chase scene, Mad Max: Fury Road is action maestro George Miller's contribution to the genre, led by Tom Hardy as the silent anti-hero Max, who is forced to help a badass Charlize Theron as Imperator Furiosa in rescuing a group of young women from a resource-hoarding cult.
Besides the great premise, the film also boasts tons in cinematography, character-depth, and of course, high-speed action. Oh, and there's a dude playing electric guitar on top of a speeding truck. It's sci-fi at its craziest.
57. Star Wars: The Force Awakens (Plus Bonus Features)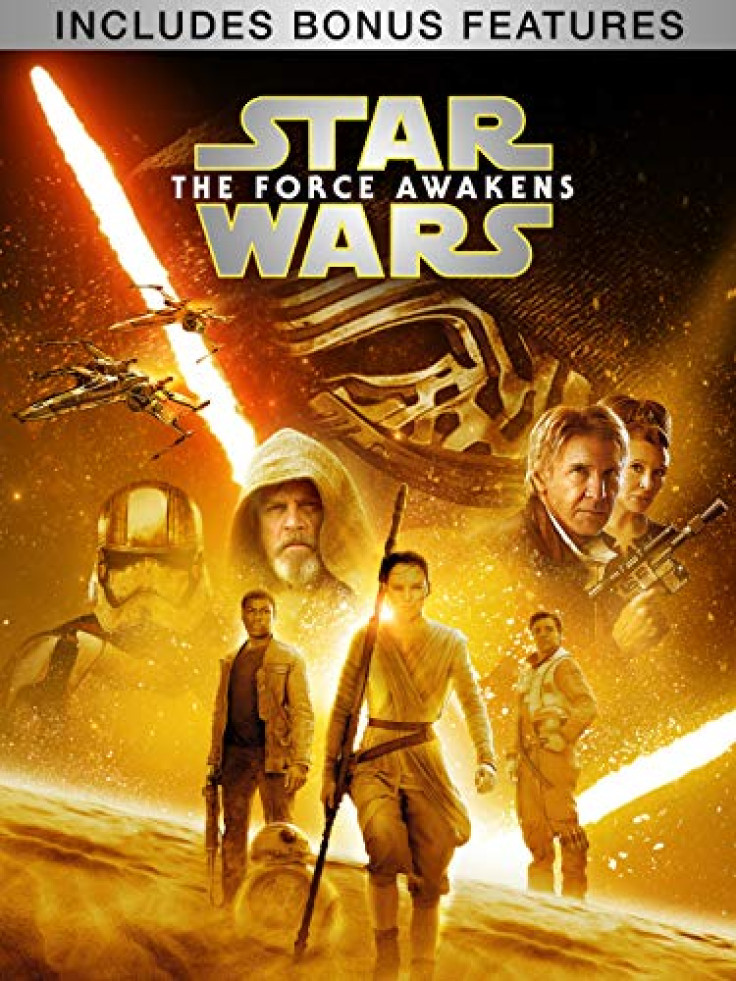 (photo from amazon.com)
Managing to recreate the magic of the original classic trilogy, The Force Awakens is directed by J.J. Abrams and stars newcomers Daisy Ridley and John Boyega alongside A-list stars like Adam Driver, Harrison Ford and briefly, Mark Hamill. A great way to go back to that galaxy far, far away.
58. 28 Days Later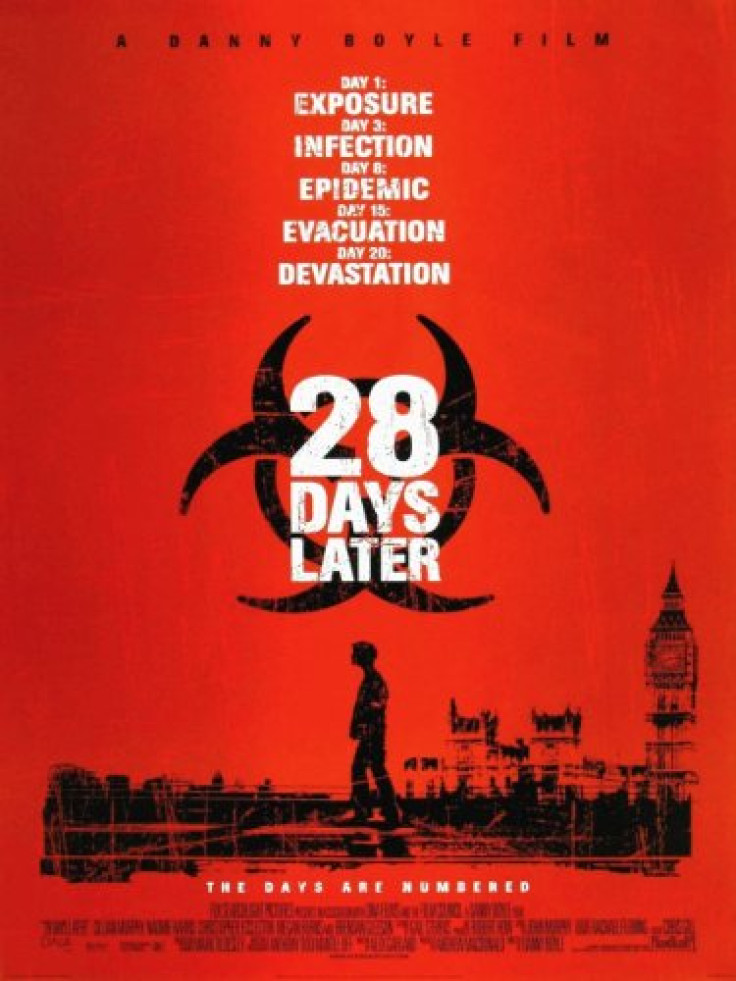 (photo from amazon.com)
As Danny Boyle's groundbreaking movie, 28 Days Later… depicts infected living humans out to either eat or kill any uninfected on sight. Cillian Murphy plays the lead here, waking up as a hospital patient and trying to survive the mindless and rabid citizens of London.
59. The World's End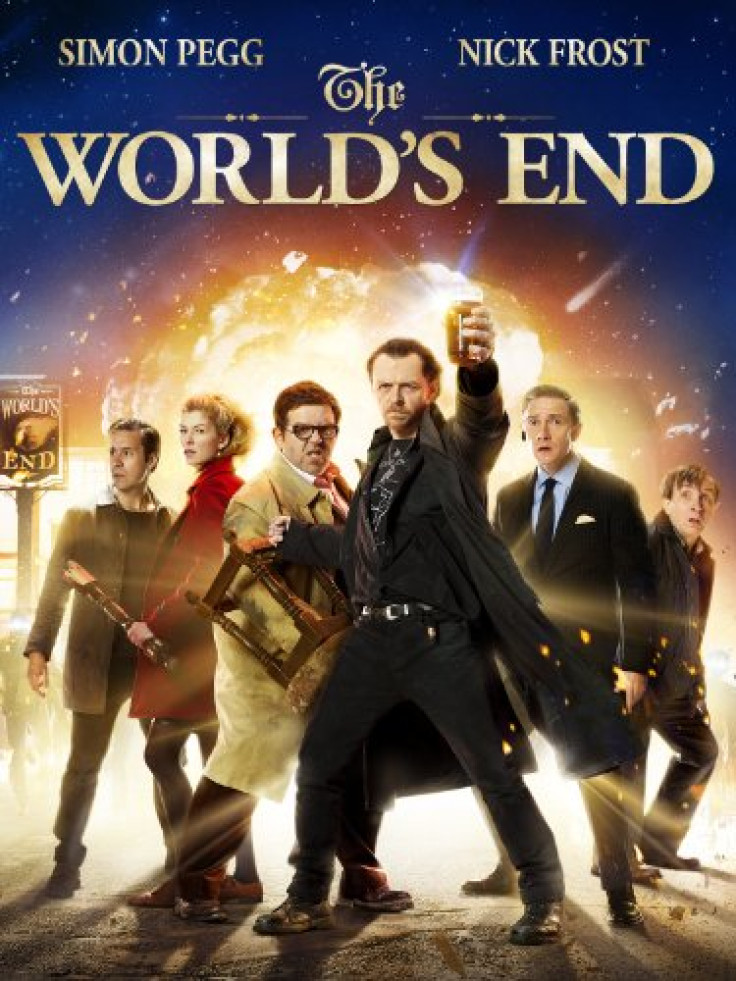 (photo from amazon.com)
The last entry to the famed Cornetto trilogy, this film is director Edgar Wright's take at mixing Invasion of the Body Snatchers-type sci-fi films with a story about growing up and growing apart, told through a story of dudes recreating a legendary pub crawl from their school days, before discovering their town is not the same one they remember.
60. Another Earth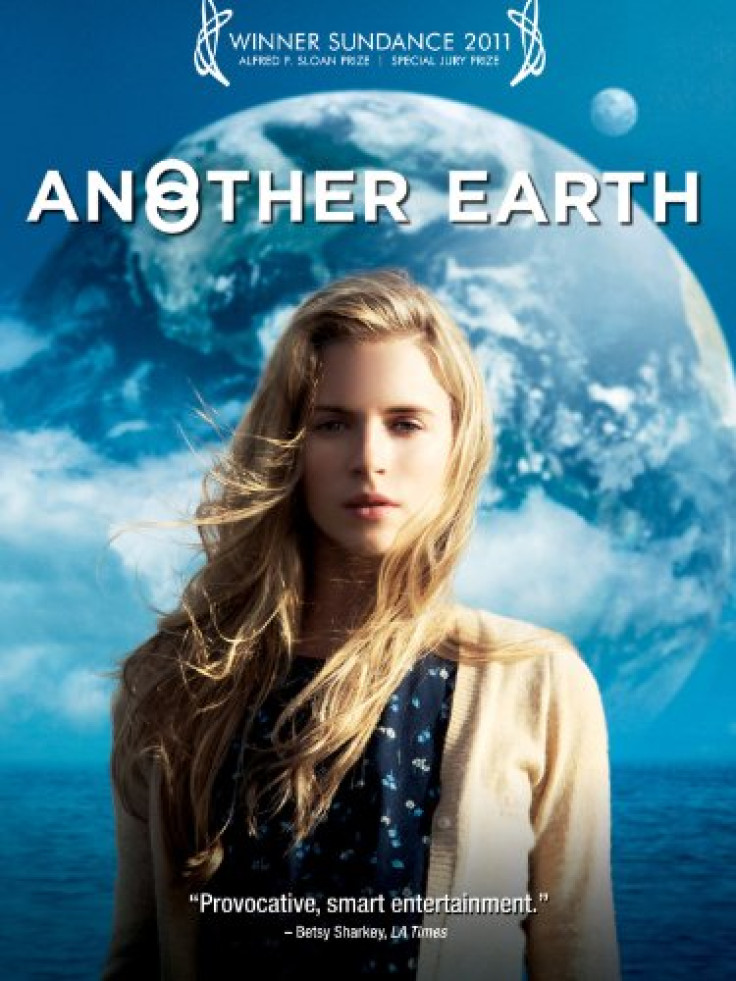 (photo from amazon.com)
In this quiet indie drama, directors Mike Cahill and Brit Marling asks: what would you say if you could come face-to-face with another version of yourself? The film never answers that question however, yet leaves just enough hope to relieve the anxiety of asking. After all, you never know if a mirror Earth comes hurtling towards ours tomorrow.
61. Sorry To Bother You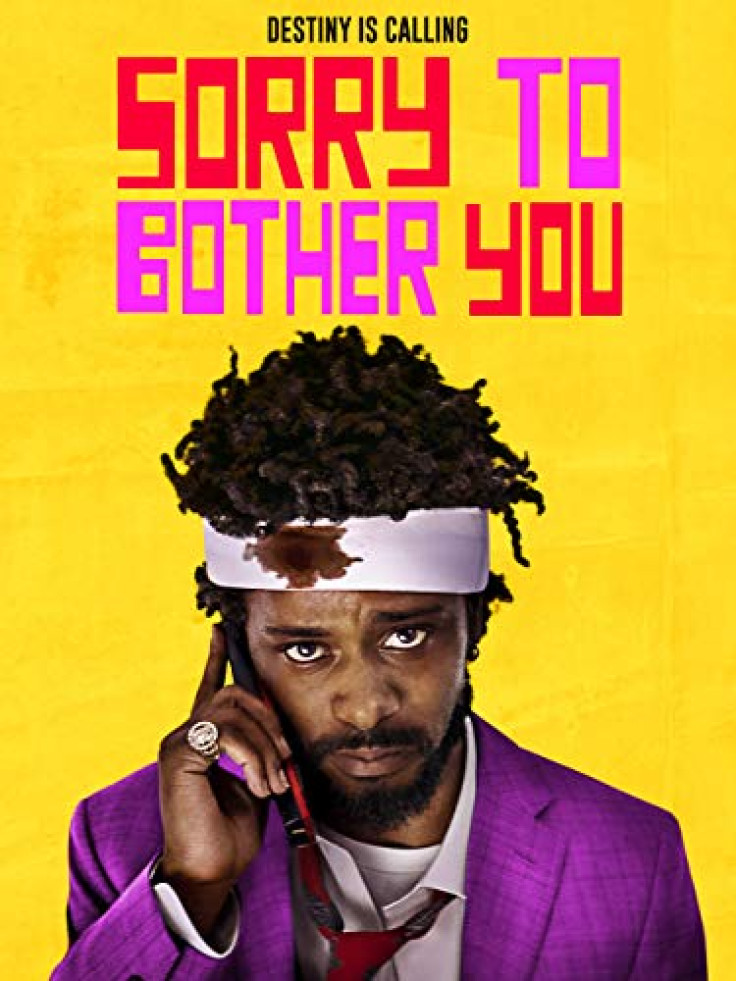 (photo from amazon.com)
In this Boots Riley-directed film where sci-fi meets satire, Lakeith Stanfield plays a black call center worker whose fortunes improve after he starts using his "white voice." Incredibly self-aware and satirical with a surprising third act, Sorry to Bother You is an underrated gem.
62. The Man Who Fell to Earth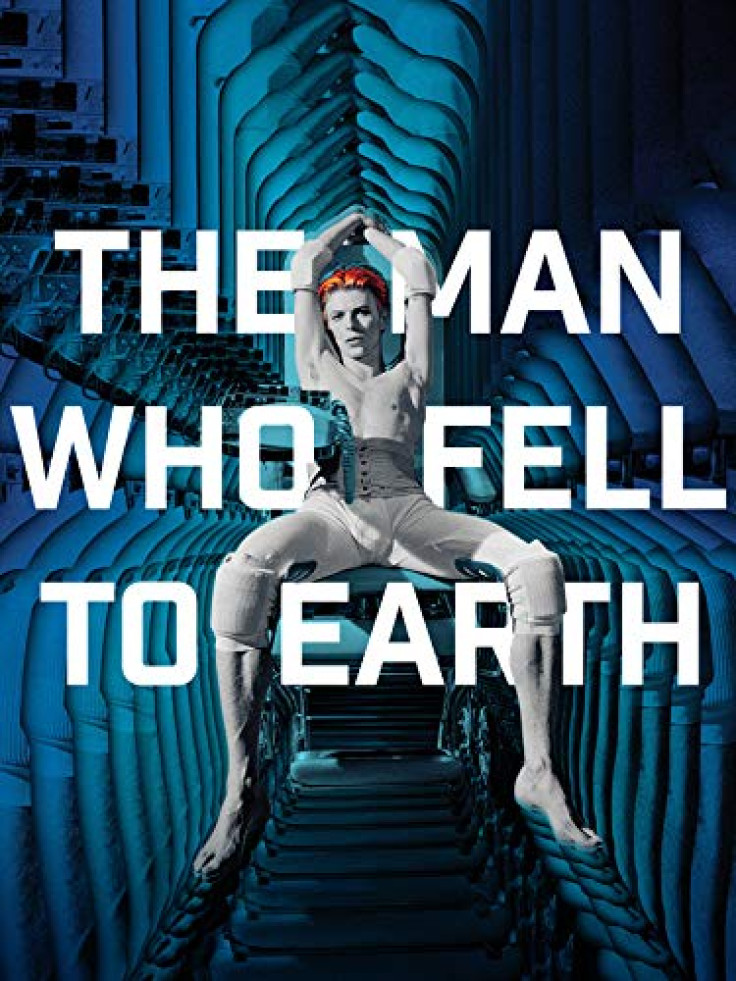 (photo from amazon.com)
Starring none other than David Bowie, this 1979 British science-fiction film directed by Nicolas Roeg follows an alien that has come to Earth in search of water to save his own home planet. Despite its simple premise, the film manages to say a lot about the human condition, all thanks to Bowie's detached and cold acting.
63. Solaris (English Subtitled)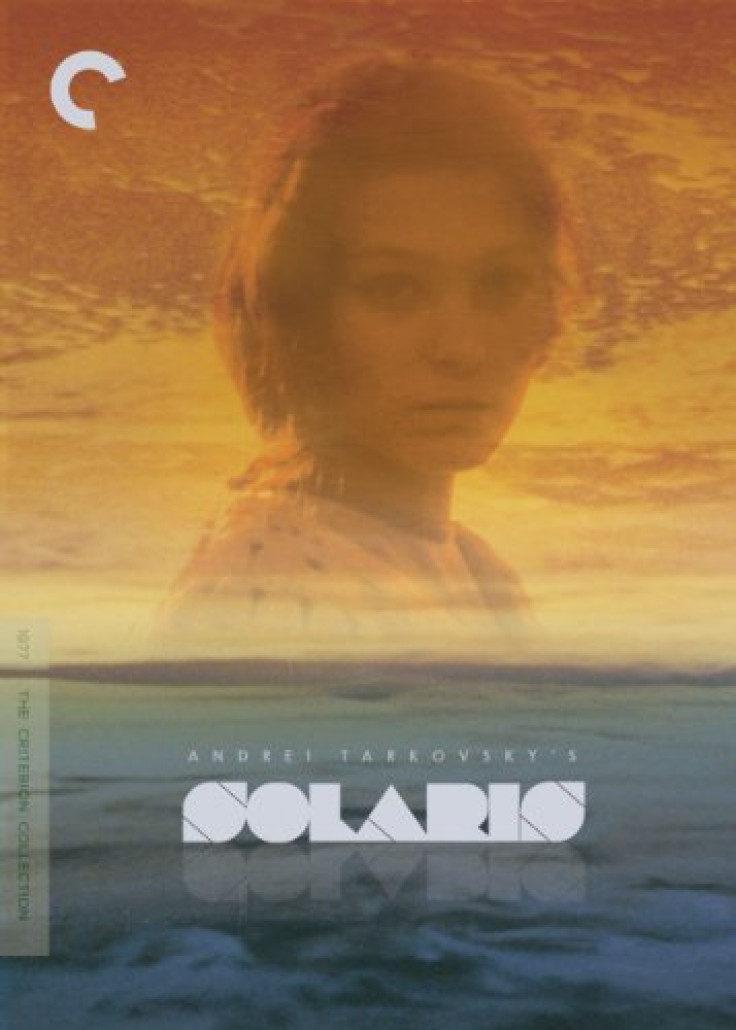 (photo from amazon.com)
Written and directed by Andrei Tarkovsky in order to bring out emotion and depth in the sci-fi genre, Solaris follows a psychologist who's sent to a space station to study the strange behavior of the resident scientists there. Once onboard, he finds the situation more unnerving than expected.
64. The Girl With All the Gifts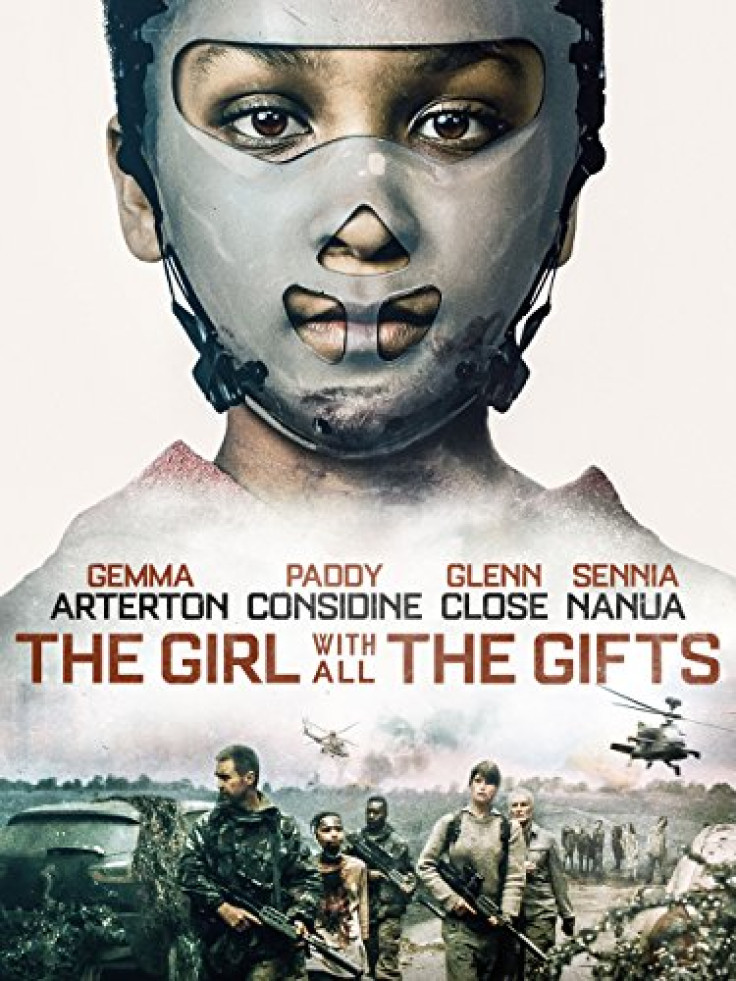 (photo from amazon.com)
An adaptation of M.R. Carey's book, this film reverses the classical zombie narrative that portrays the undead as a state where man returns to their base desire and hunger, and instead asks: what if being a zombie is simply the next stage of evolution for mankind?
65. Monsters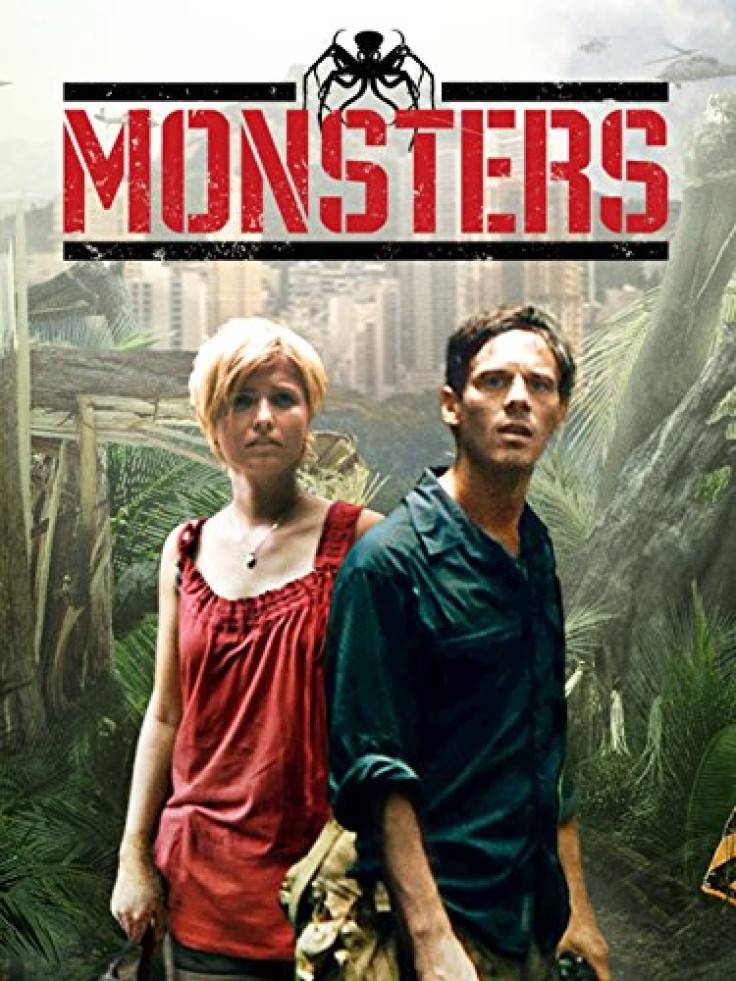 (photo from amazon.com)
Making a minimalist giant-monster movie may seem silly, but that's exactly what director Gareth Edwards (who went on to direct the excellent Godzilla reboot) achieved with this film, which tells the story of two travelers as they seek safe passage in a Kaiju-dotted landscape.
66. Invasion of the Body Snatchers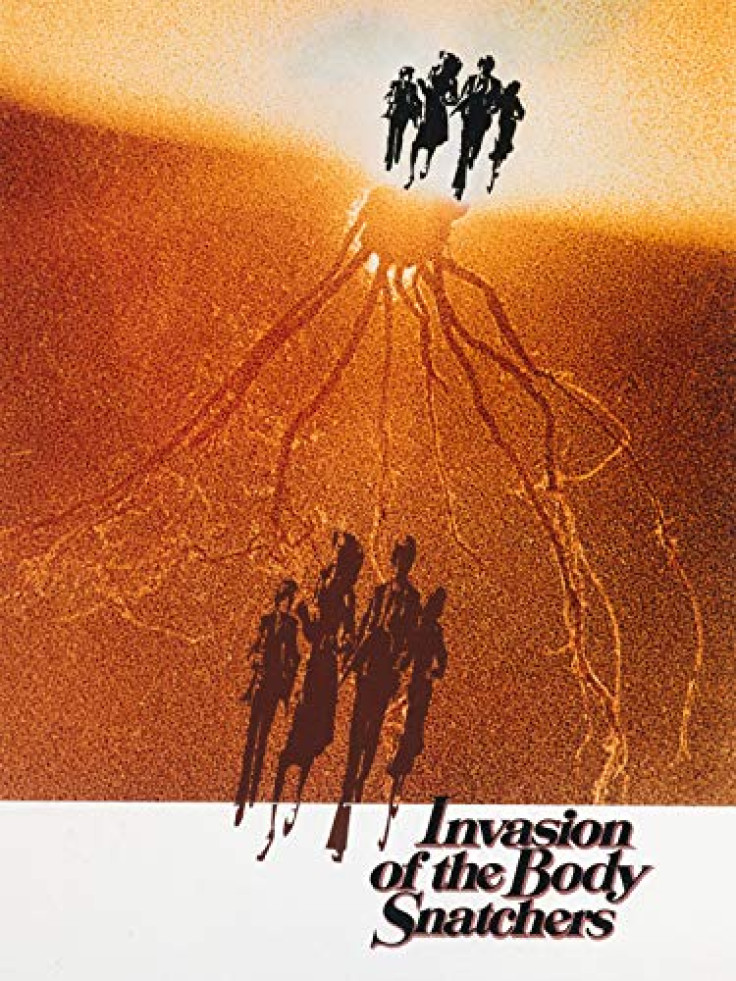 (photo from amazon.com)
While the concept of aliens replacing people with pod-people is a usual sci-fi trope, Philip Kaufman's 1978 version attacks it differently by putting dead-eyed loved ones in place of blobs and giant bugs. A prime slice of 70s cinema, the film managed to perfectly capture what paranoia is like during the post-Nixon time.
67. Westworld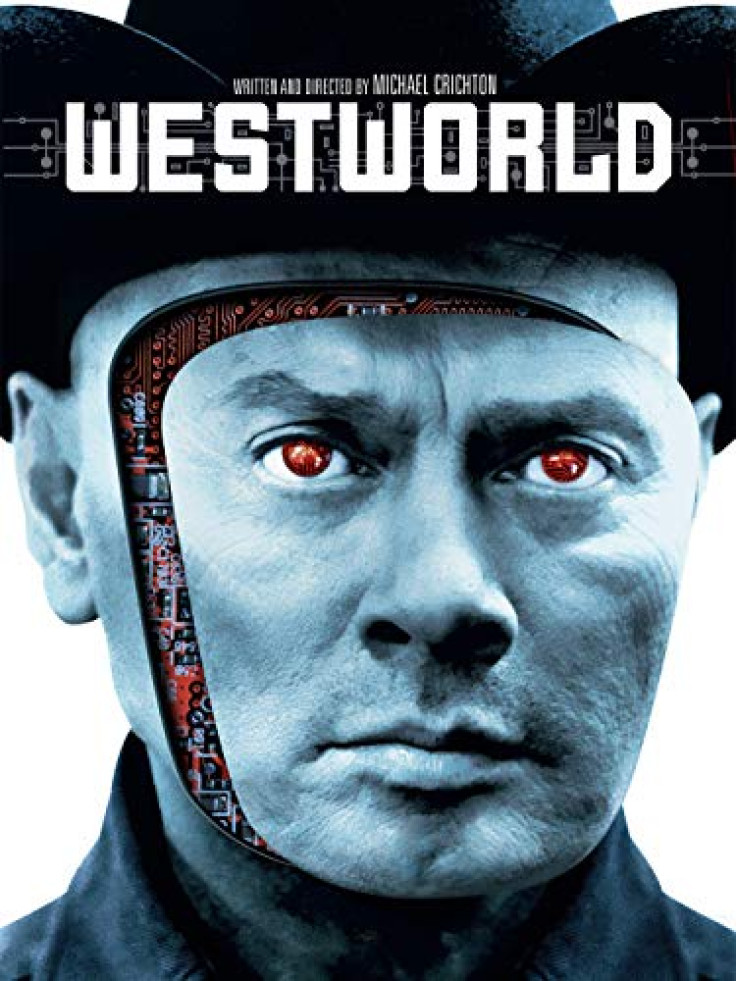 (photo from amazon.com)
While most people might be more familiar with the recent TV series, the original Westworld is far more cerebral and weird. The premise in the 1973 film remains the same, although the macabre wish-fulfillment aspect of this original is far more unnerving in its execution and portrayal of its bizarre premise.
68. Sunshine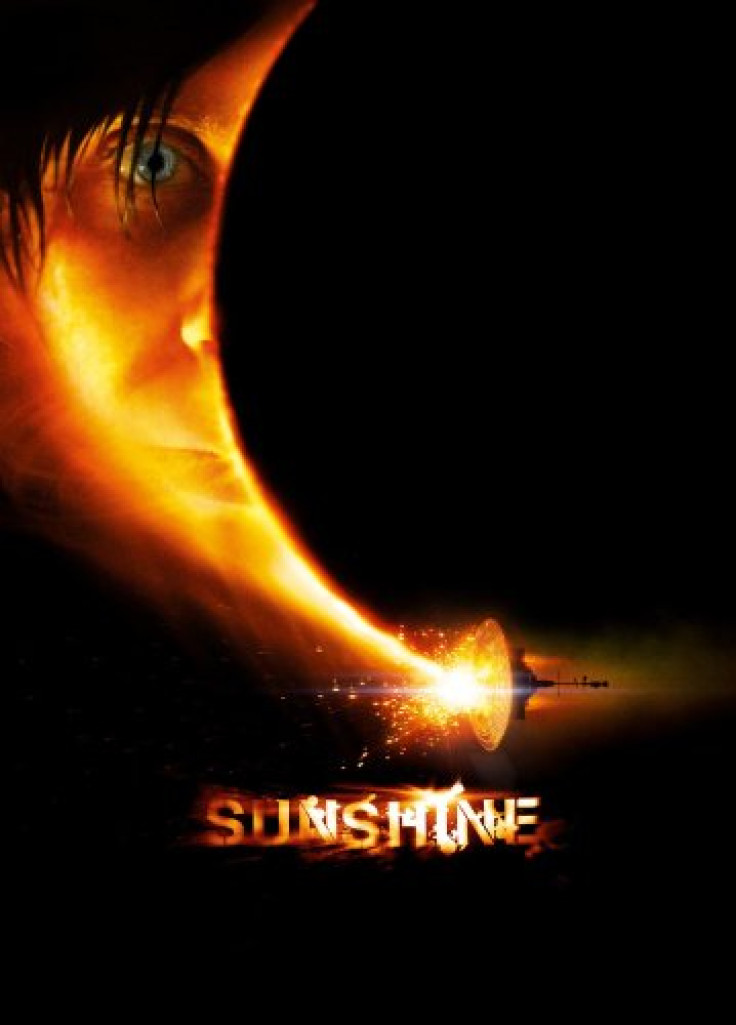 (photo from amazon.com)
A sci-fi Opus directed by Danny Boyle, Sunshine is about… you guessed it, the sun, or more specifically, a motley crew aboard the ship Icarus II *wink wink* as it sets off towards the dying sun. A throwback to sci-fi's cerebral era, Sunshine packs plenty of heat packaged in a metaphysical head trip.
69. Minority Report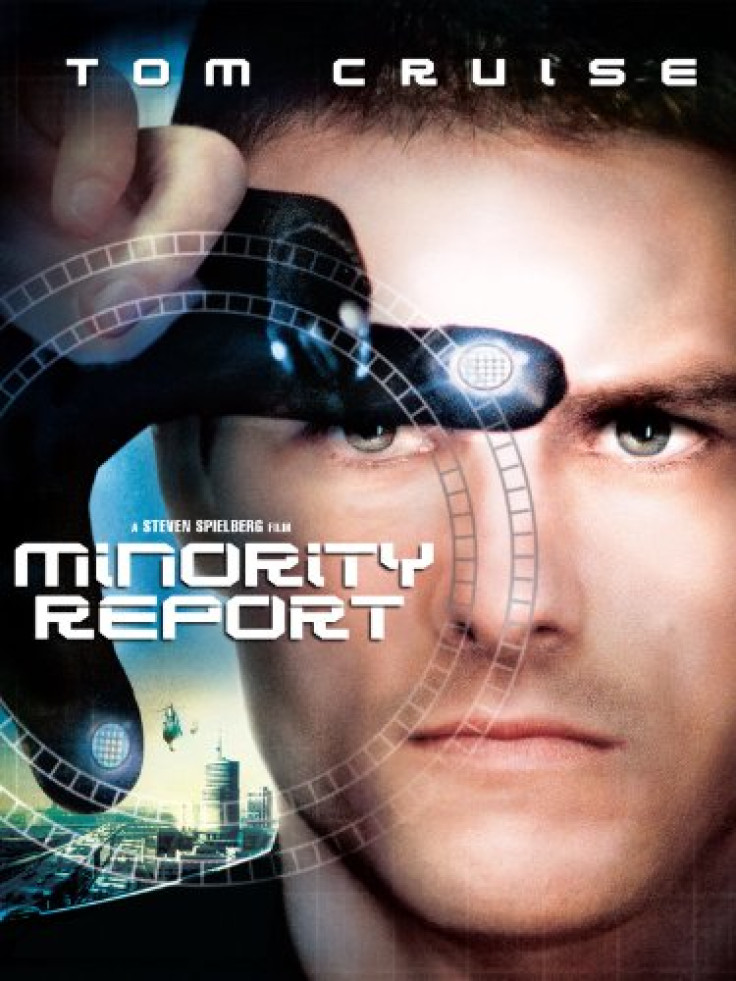 (photo from amazon.com)
Starring Tom Cruise as future cop John Anderton, this Spielberg-directed cinematic romp paints a vision of the future where intrusive ads follow us everywhere, self-driving cars are the norm, police have jetpacks and zoom around with them, and gesture control touch-screens are commonplace.
70. Annihilation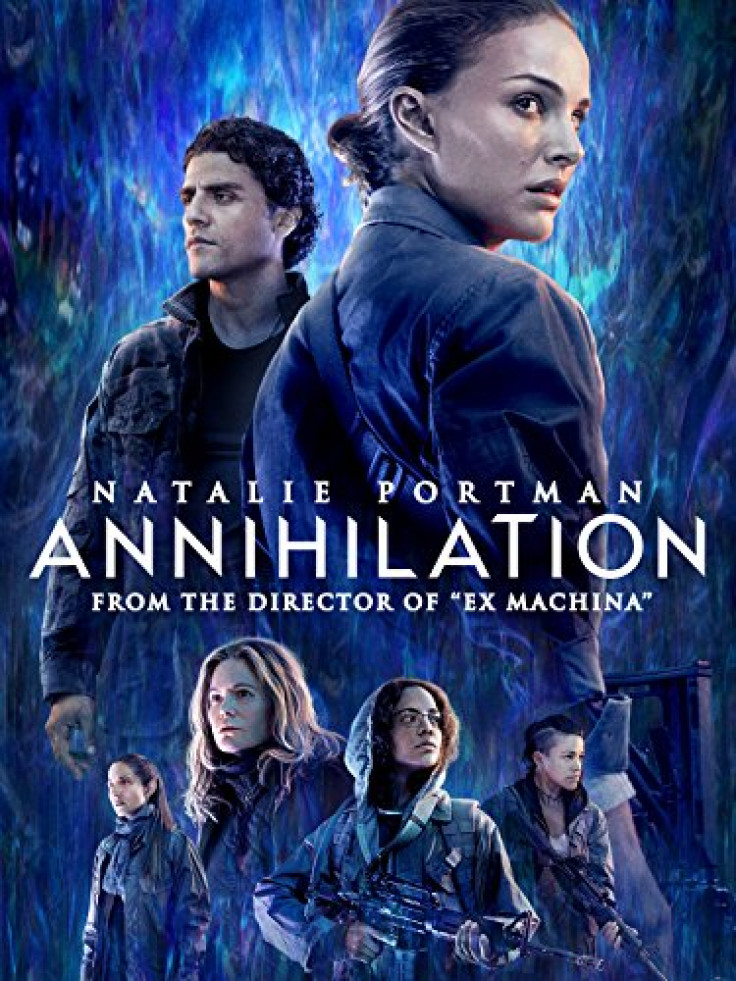 (photo from amazon.com)
As Alex Garland's contribution to the sci-fi genre, Annihilation follows Natalie Portman's Lena as she studies the shimmer, which is an iridescent force-field with mysterious origins. Highly philosophical despite the simple premise, the film received rave reviews for its complexity and is one that you shouldn't miss.
71. Looper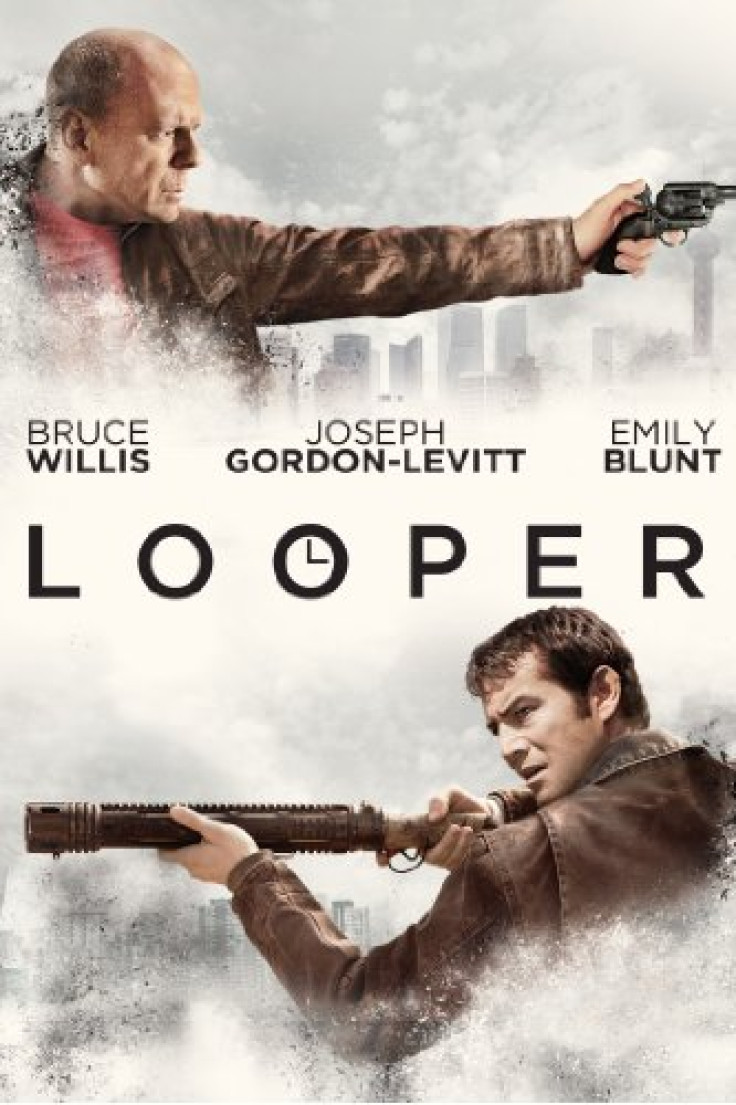 (photo from amazon.com)
A Mobius strip of a movie directed by Rian Johnson, Looper stars Joseph Gordon Levitt as a future assassin out to kill Bruce Willis, who turns out to be also him. Nail-biting and head-turning, Looper is the kind of time-traveling film that rewards repeated viewings, making for an intelligent piece of science fiction.
72. Primer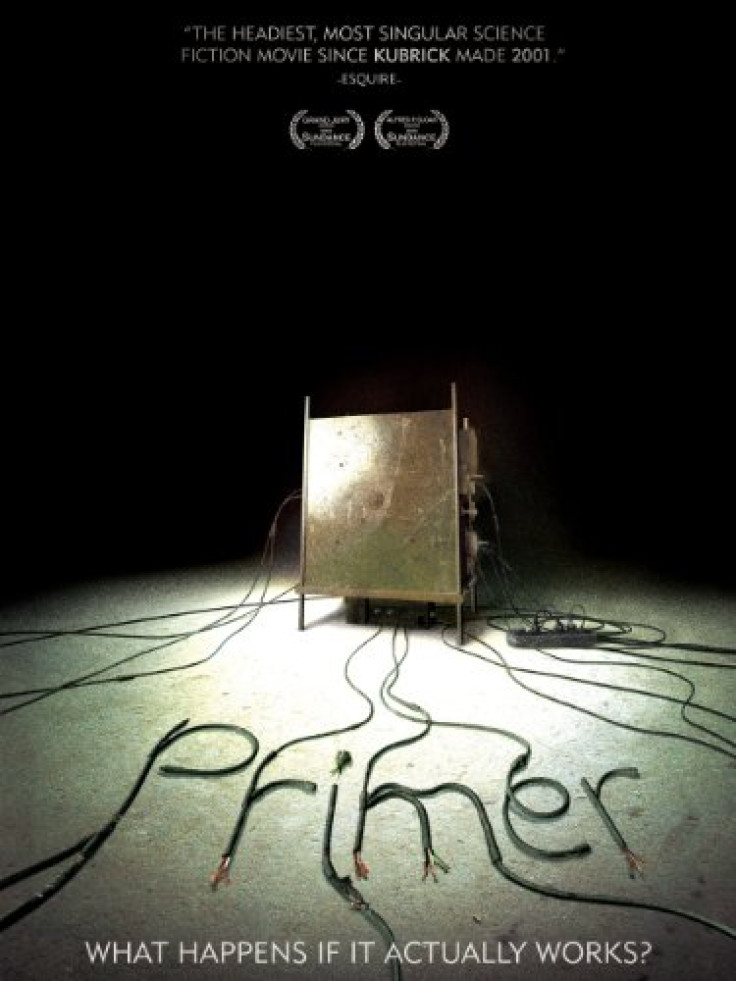 (photo from amazon.com)
Made with a budget of only $7,000, this 2004 mind-bender by Shane Carruth managed to do so much with so little, including asking questions about the consequences of tampering with time and playing god. Oh, and the film also features what is probably the most on-point loop-the-loop storyline that has its own chart just to understand.
73. About Time
(photo from amazon.com)
While many people may mistake it as another rom-com, director Richard Curtis expertly uses the usual sci-fi trope of time travel to tell a wonderful and touching story about finding love, endearing character moments, growing up, and the bond between a father and his son, played wonderfully by Bill Nighy and Domhnall Gleeson, respectively.
74. The Hitchhiker's Guide to the Galaxy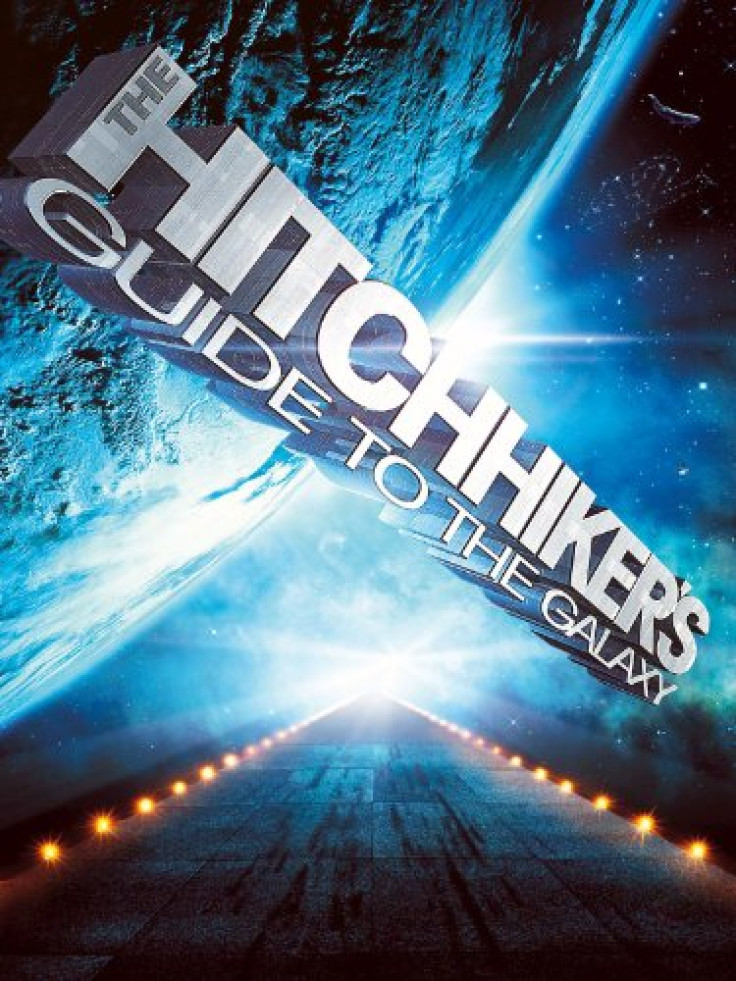 (photo from amazon.com)
Directed by Garth Jennings, this frantic and funny adaptation of the Douglas Adams novel has enough wit and charm to stand on its own in the sci-fi genre, although reading the books might give you more context. It stars Martin Freeman, who hitchhikes a ride on a spaceship after Earth gets demolished… as it's standing in the way of a galactic freeway.
75. Ad Astra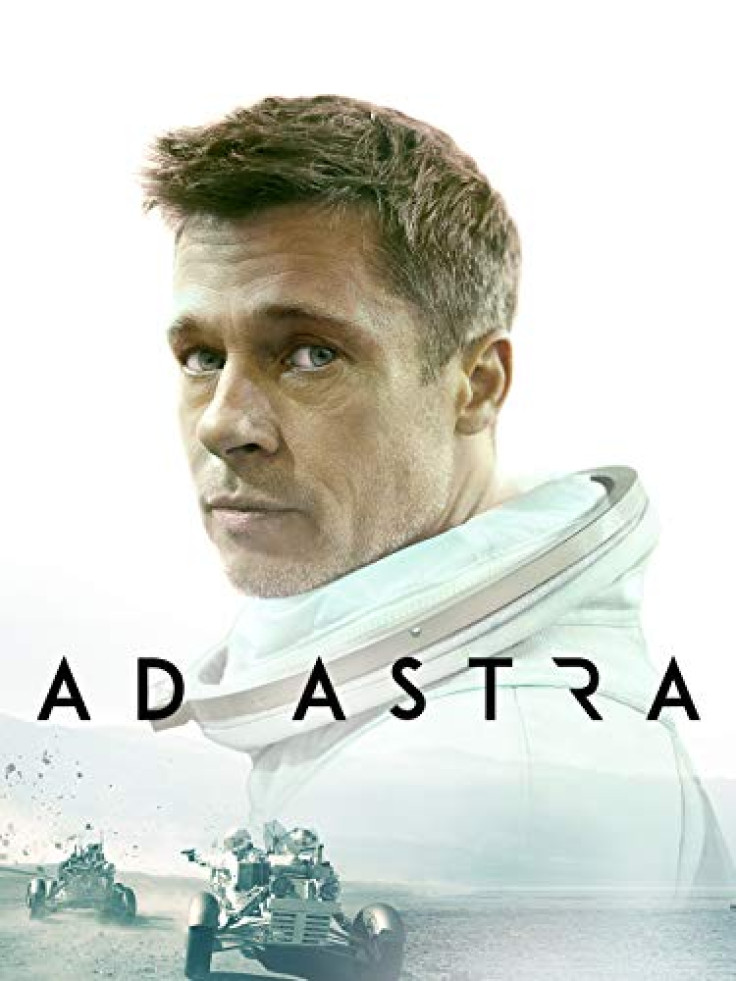 (photo from amazon.com)
Hailed by many as a masterpiece, Ad Astra is directed by James Gray, and follows Brad Pitt as Roy McBride, an astronaut who went on a mission to Neptune in order to solve the mystery behind his father's disappearance. Exploring male vulnerability and the father-son dynamic in space, Ad Astra is awe-inspiring and almost mythic in its storytelling.
76. The Rocky Horror Picture Show
(photo from amazon.com)
Despite being a low budget film, this Jim Sharman-directed B-movie sci-fi has since become a cult classic and cultural institution and still gets stage adaptations to this day. Plot-wise, the film concerns the misadventures of Brad Majors and Janet Weiss as they meet alien transvestites from the planet Transylvania, led by the wonderful Tim Curry as the enigmatic Dr. Frank n Furter, famous for keeping all of us in anticipation.
77. Alita: Battle Angel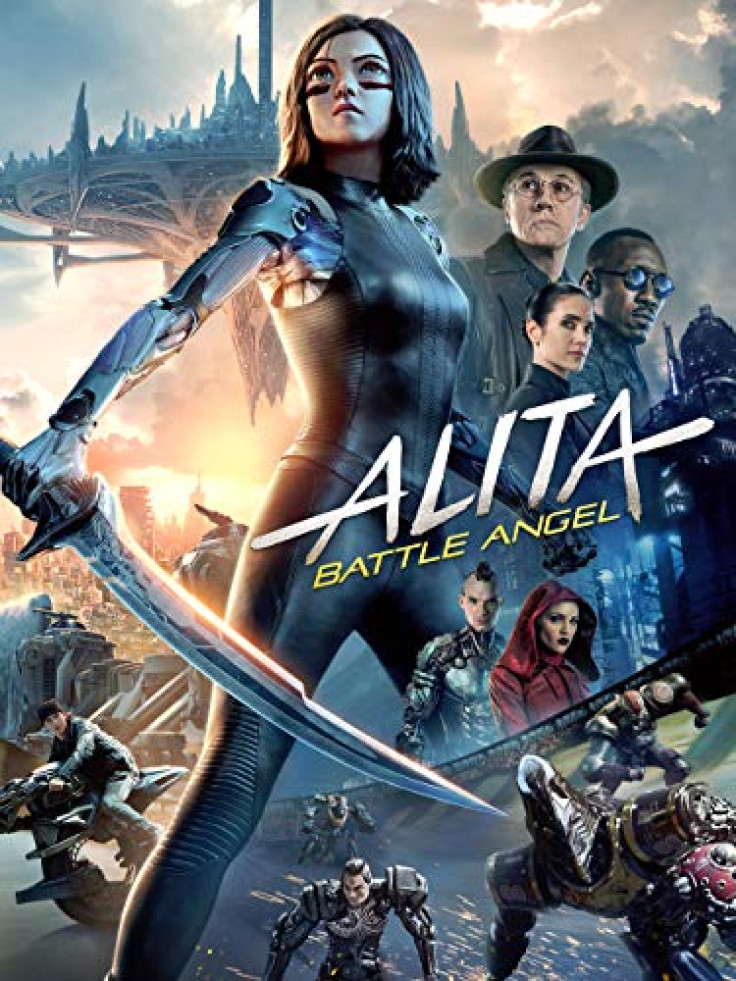 (photo from amazon.com)
While the story may sometimes struggle alongside the movie's over-the-top special effects, fans of the genre will still find this Robert Rodriquez-directed sci-fi flick, thanks to its action sequences, world-building, and strong performances including that of Christoph Waltz and Rosa Salazar.
78. War of The Worlds (2005)
(photo from amazon.com)
A contemporary retelling of the sci-fi classic by H.G. Wells, this 2005 adaptation by Steven Spielberg focuses on the struggle of mankind as they try to fight against alien tripods out to destroy Earth. While the premise is simple, the film is bold and confident in its story, focusing on the humans and their hardship instead of the aliens, which are also terrifying at the time.
79. Shin Godzilla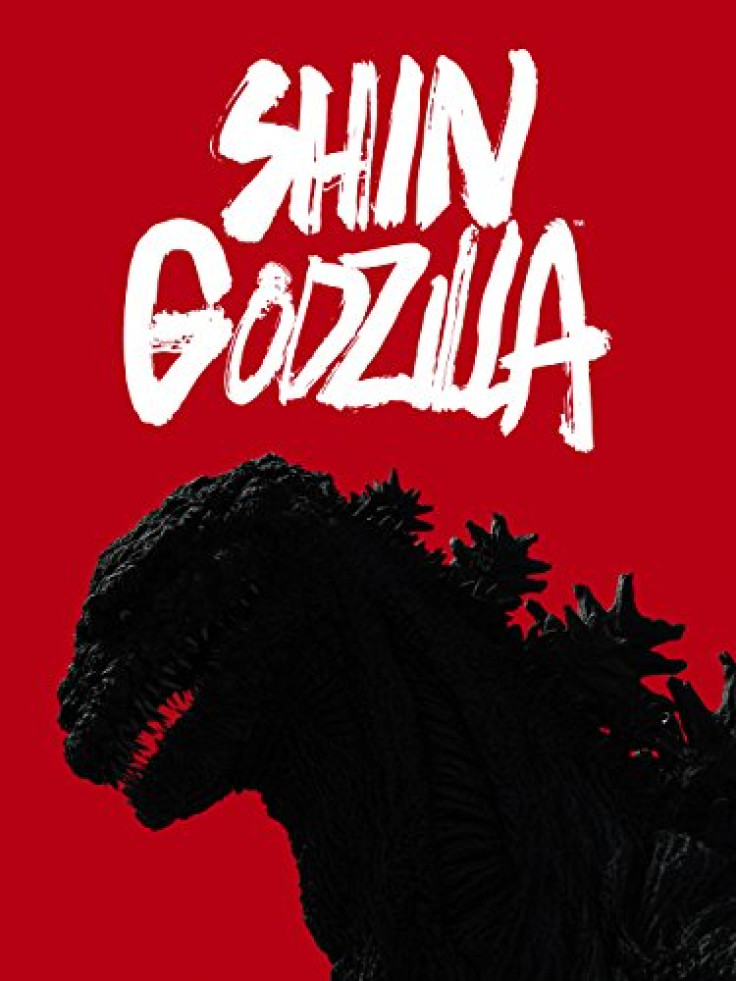 (photo from amazon.com)
Directed by Hideaki Anno and Shinji Higuchi, this film is the ultimate homage to one of the film's most enduring monsters. Going back to the creature's classic roots, the film depicts Godzilla as another monster out to destroy the city, drawing inspiration from the Fukushima disaster and Tohoku earthquake and tsunami, all while serving commentary on bureaucratic practices on the side. An excellent film.
80. The Fountain (2006)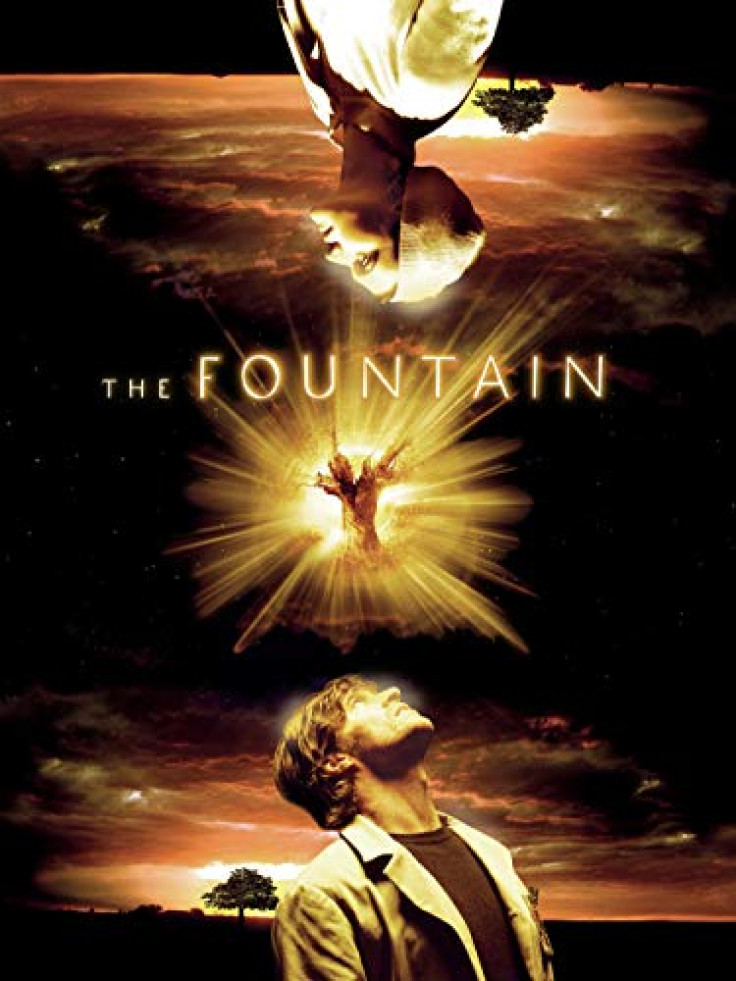 (photo from amazon.com)
Directed by Darren Aronofsky, The Fountain is another sci-fi film that rewards multiple viewings, weaving together three time periods in order to help the characters of Hugh Jackman and Rachel Weisz as they go through loss and death. Allegorical and leaving more questions than answers, The Fountain is thought-provoking, enchanting, and will definitely make you tear up along the way.
81. Paprika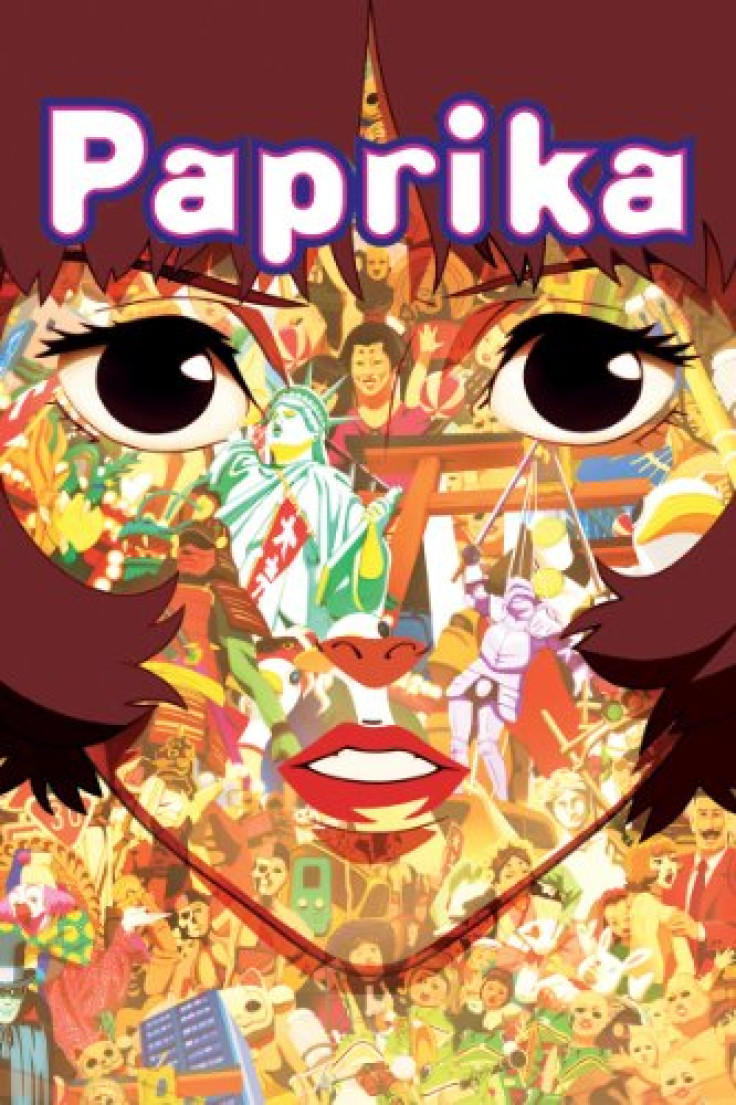 (photo from amazon.com)
A real head-trip of an animated film, Paprika is directed by Satoshi Kon, and follows the titular woman therapist as she tries to recover a machine that allows them to enter their patients' dreams. Visually stunning and oozing with substance, Paprika is proof that animation can do so much for the sci-fi genre.
82. A Quiet Place
(photo from amazon.com)
In his directorial debut, John Krasinki weaves sci-fi and horror-thriller together as he plays alongside Emily Blunt in A Quiet Place. Playing on elemental fears, the film follows a family of four as they navigate a world ravaged by mysterious and intelligent monsters with supersonic hearing.
83. Bumblebee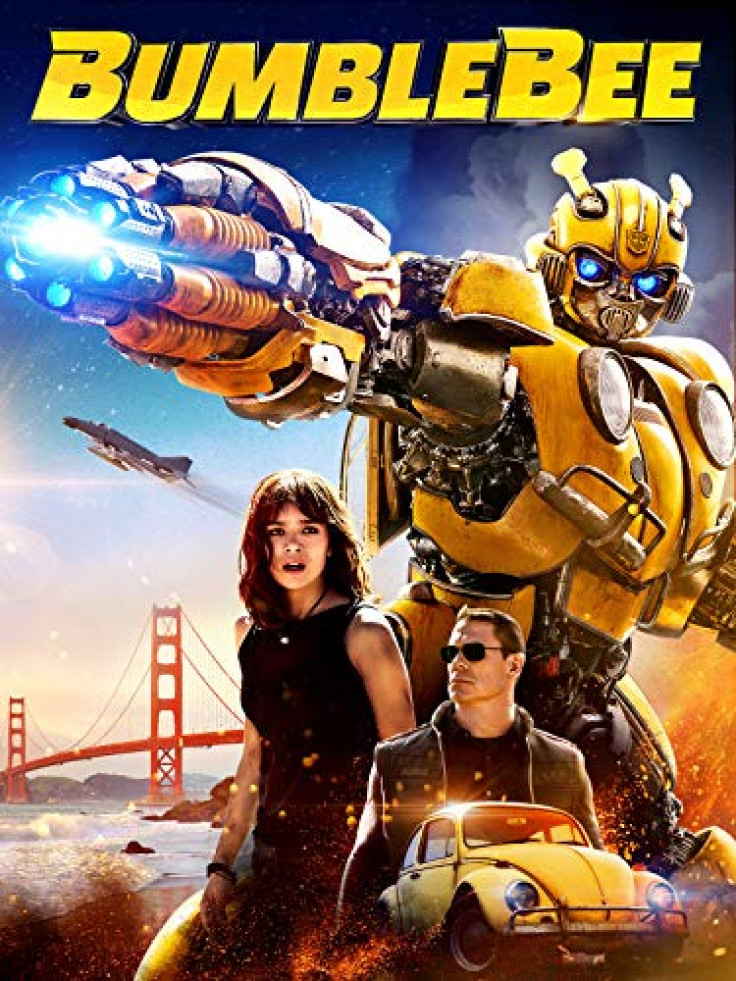 (photo from amazon.com)
While it's more of a giant robot movie than anything else, this soft reboot of the famous robot franchise directed by Travis Knight manages to bring back the heart of what Transformers so great in the 80s, all while channeling sci-fi elements in all the right beats. Plus, John Cena also asks one important question in the film: why would you trust Decepticons? It's in their name already!
84. Predestination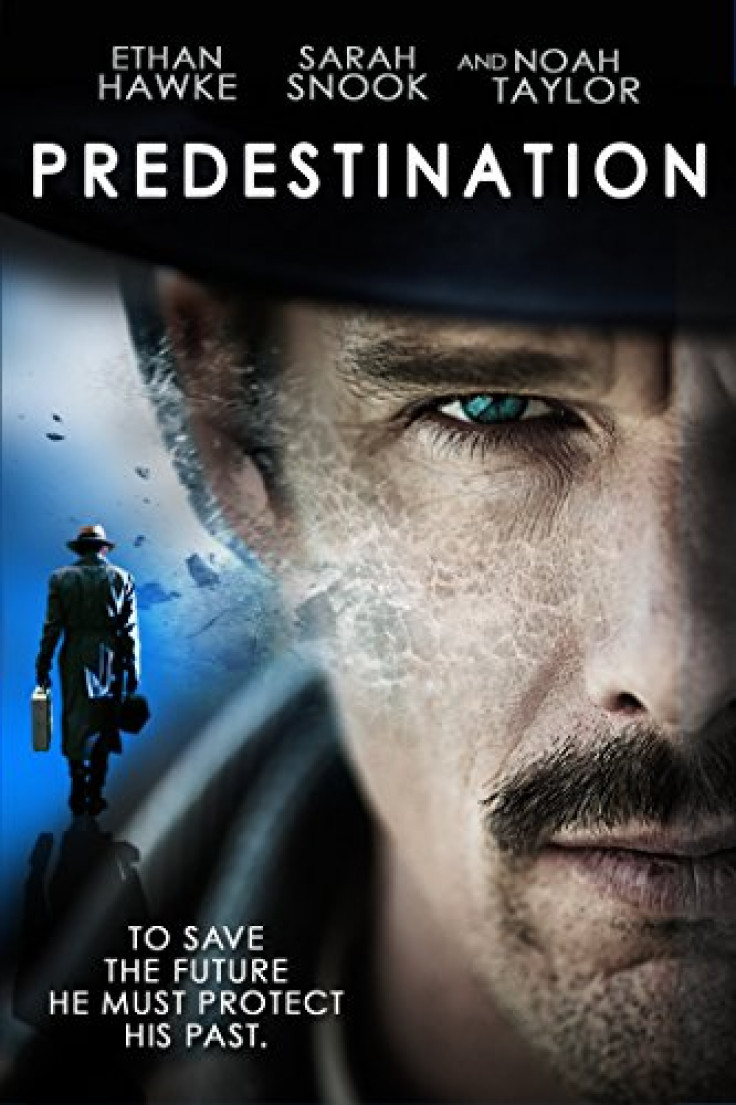 (photo from amazon.com)
While time travel is a staple of the sci-fi genre, very few movies are able to handle it properly. Thankfully, Predestination is one of those films. Directed by Michael and Peter Spierig and starring Ethan Hawke, Predestination essentially breaks the logic of its own film and dives headfirst into all the problems that result from it, coming out in the end with a surprisingly well-written narrative that makes sense.
85. A Clockwork Orange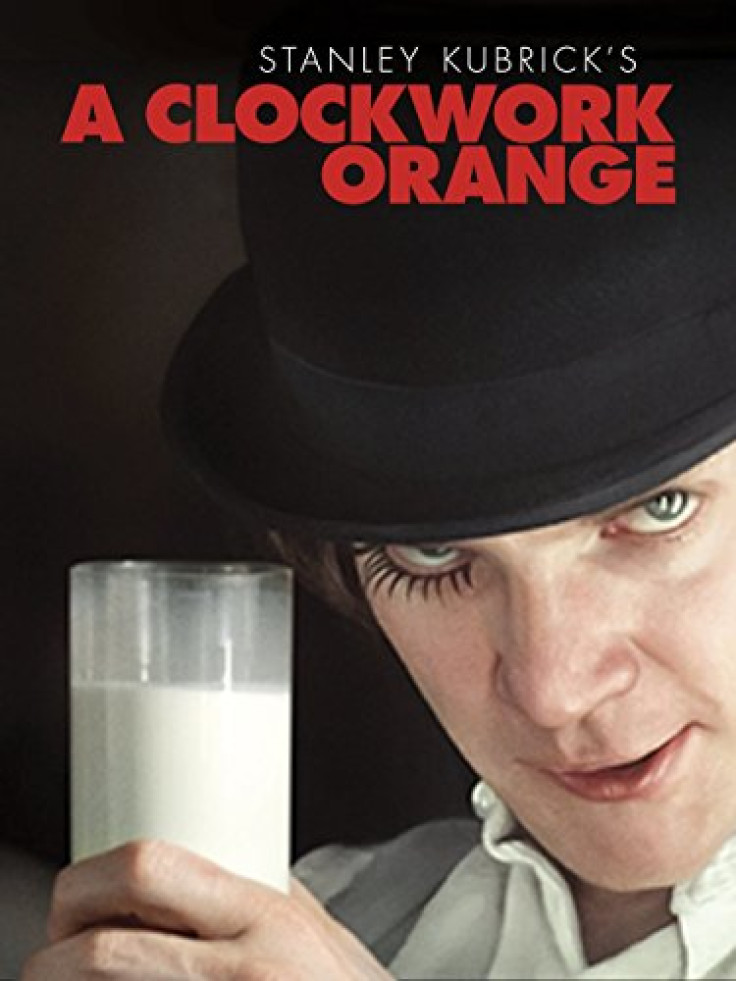 (photo from amazon.com)
A classic of the dystopian sci-fi genre, the film is a Stanley Kubrick masterpiece, telling the story of teenage delinquent Alex as he gets cured for his taste for violence and sex via experimental aversion therapy. Malcolm McDowell plays the lead here, giving a performance that will forever etch his top hat-wearing and milk-drinking character into pop culture. Oh, the ultraviolence!
86. The Iron Giant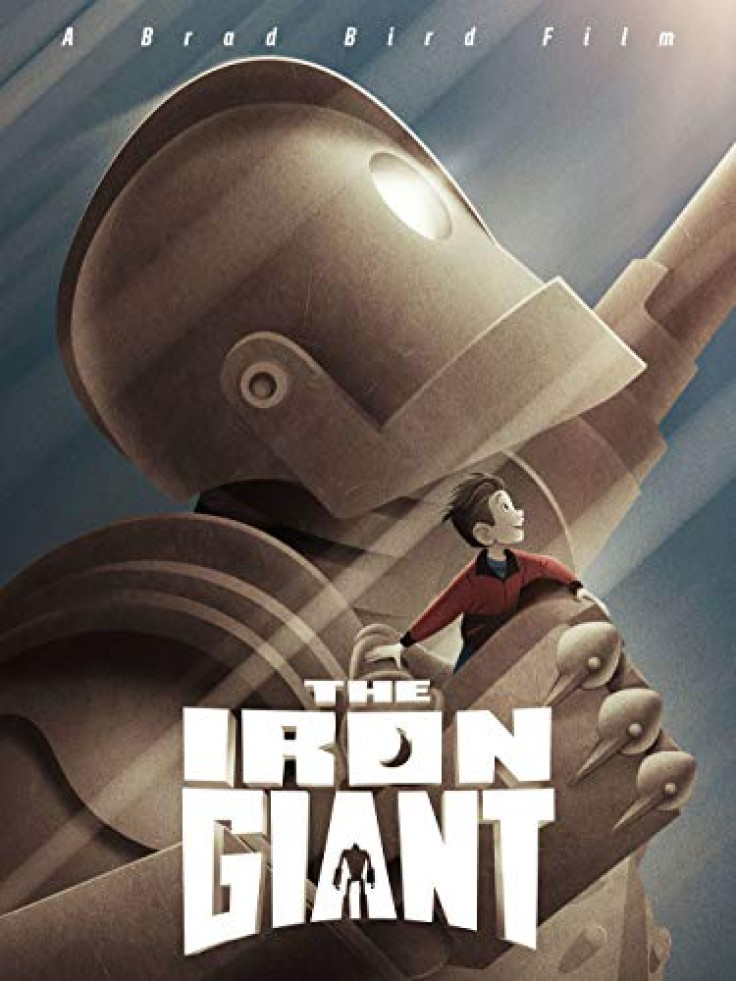 (photo from amazon.com)
In Brad Bird's directorial debut, he made The Iron Giant, an animated sci-fi film with a lot of heart that follows the boy Hogarth Hughes as he befriends an alien robot that fell from space. In classic sci-fi trope, a government agency is out to find the robot, and Hogarth must go to great lengths to either keep his friend safe, or prove to them that he's not what they think he is.
87. Upgrade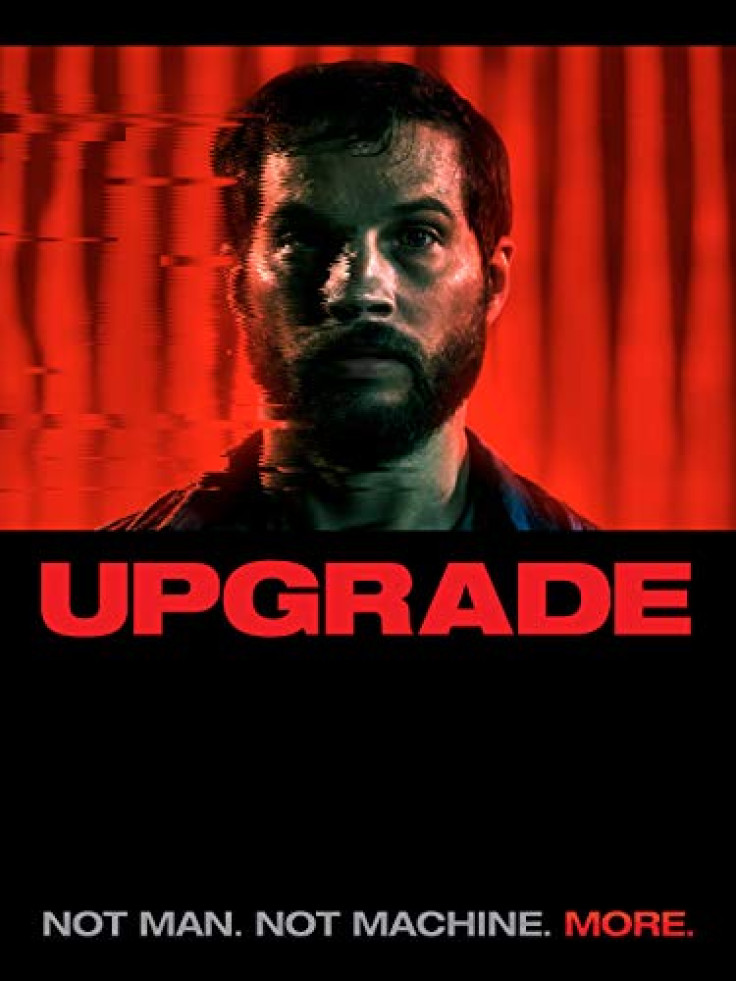 (photo from amazon.com)
Feeling like a throwback to '80s sci-fi movies with the modern feel of today, Coherence follows Grey Trace, a mechanic living in the near-future that gets involved in an accident that kills his wife and paralyzes him. Directed and given amazing camera work by Leigh Whannell, Upgrade is a breath of fresh air for the genre.
88. Coherence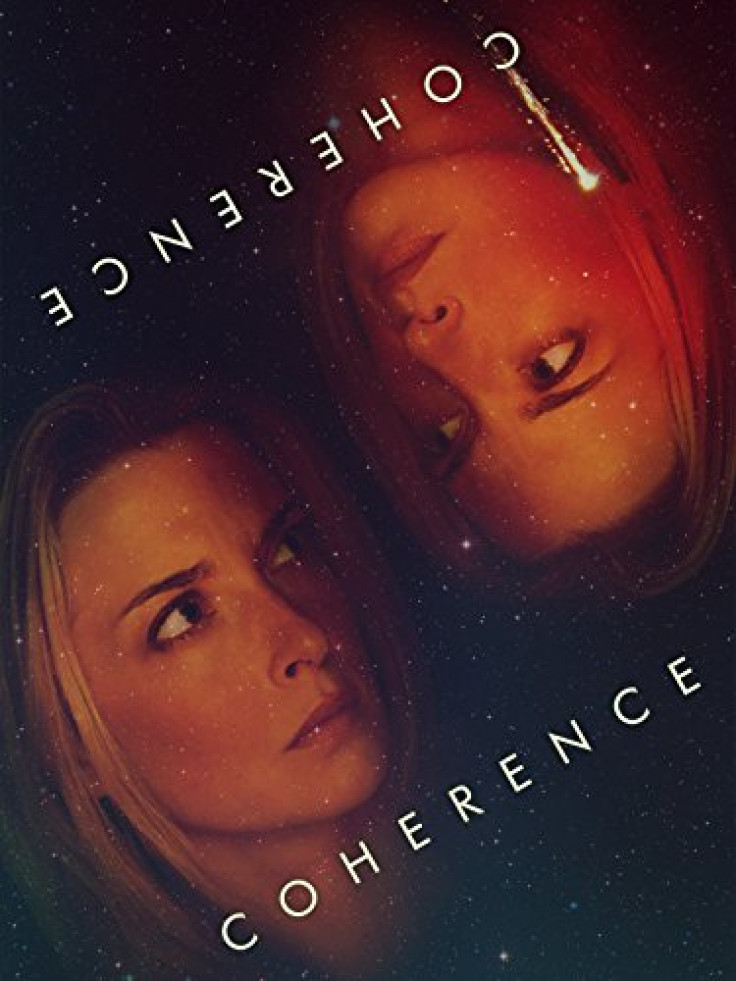 (photo from amazon.com)
Part sci-fi, part filmmaking lesson for any fan of the cinema, this movie pushed the limits of the genre… as well as its $50,000 budget. Directed by James Ward Byrkit, Coherence follows eight friends gathered around a dinner party when a comet swooshes overhead, killing the electricity and opening up a portal to alternate realities, where they meet different versions of themselves.
89. Robot And Frank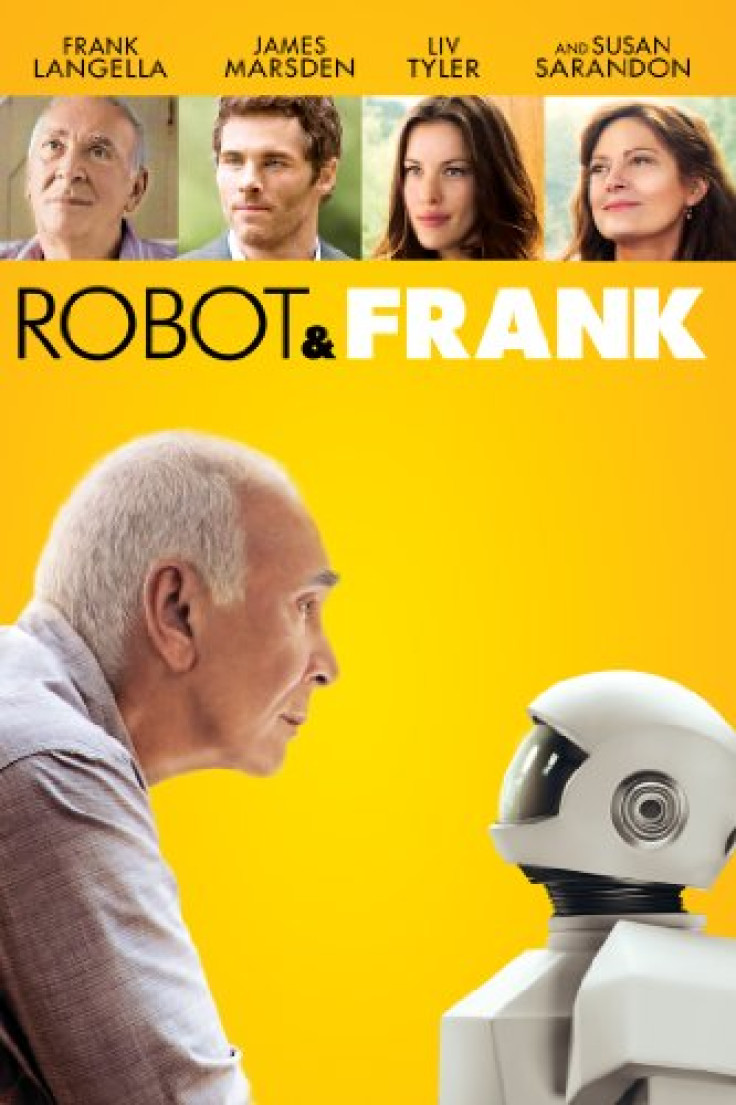 (photo from amazon.com)
A sci-fi film about friendship, robotics, medicinal technology, and ethics, Robot & Frank starts slow and gentle, but quickly picks up and takes you for a ride throughout its brisk but fairly-paced runtime. Set in the near future, the film follows Frank Weld, an aging jewel thief with dementia, who's gifted a domestic robot by his son.
90. The Endless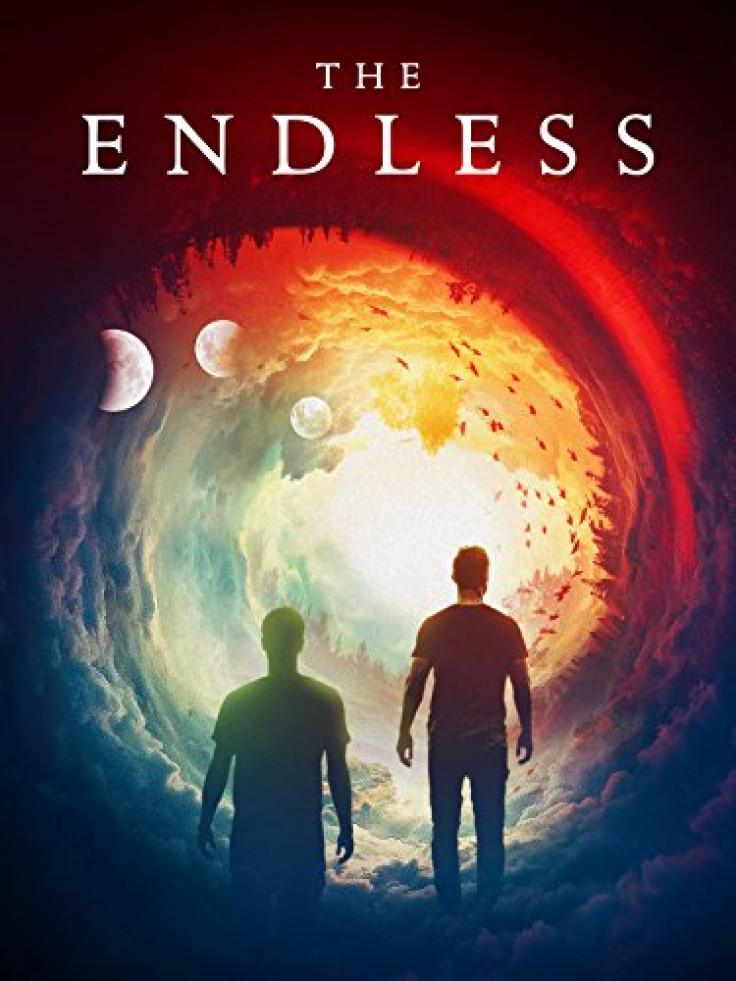 (photo from amazon.com)
A low-budget film that walks the line between sci-fi and horror, The Endless is made by writer and director team Aaron Moorehead and Justin Benson, and takes inspiration from the likes of H.P. Lovecraft. The film follows two brothers that revisit a cult they previously escaped to get some closure.
91. Colossal
(photo from amazon.com)
While it may read initially as another giant monster movie, it is anything but. Directed by Nacho Vigalondo, Colossal puts two characters in a monster movie where they themselves are responsible for the attacks, all while also focusing on the trauma that lead character Gloria is facing. Jason Sudekis also gives an Oscar-worthy performance here as Oscar, a manipulative friend hidden under his "nice guy" façade.
92. Paul (Unrated)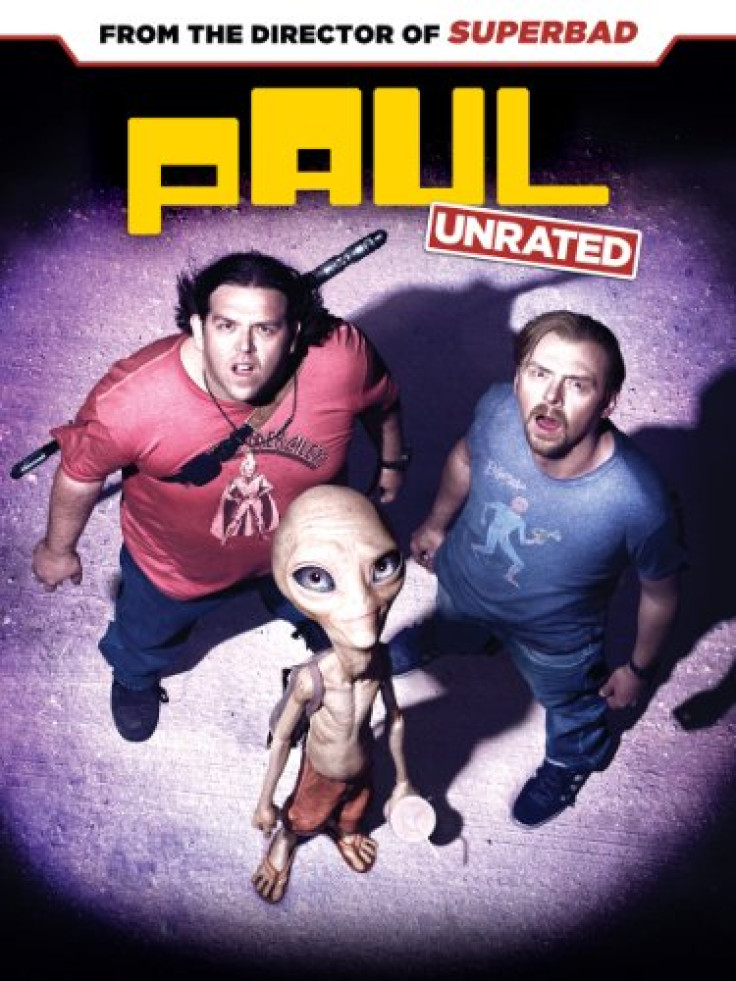 (photo from amazon.com)
Essentially a sci-fi chase movie, Paul sees two geeks played by Simon Pegg and Nick Frost as they traverse the American Southwest in order to visit the San Diego Comic-con before encountering Paul (voiced by Seth Rogen), an alien on the run from the government. We won't tell you anymore, as this comedic romp of a film has a twist ending that will definitely surprise you.
93. Equilibrium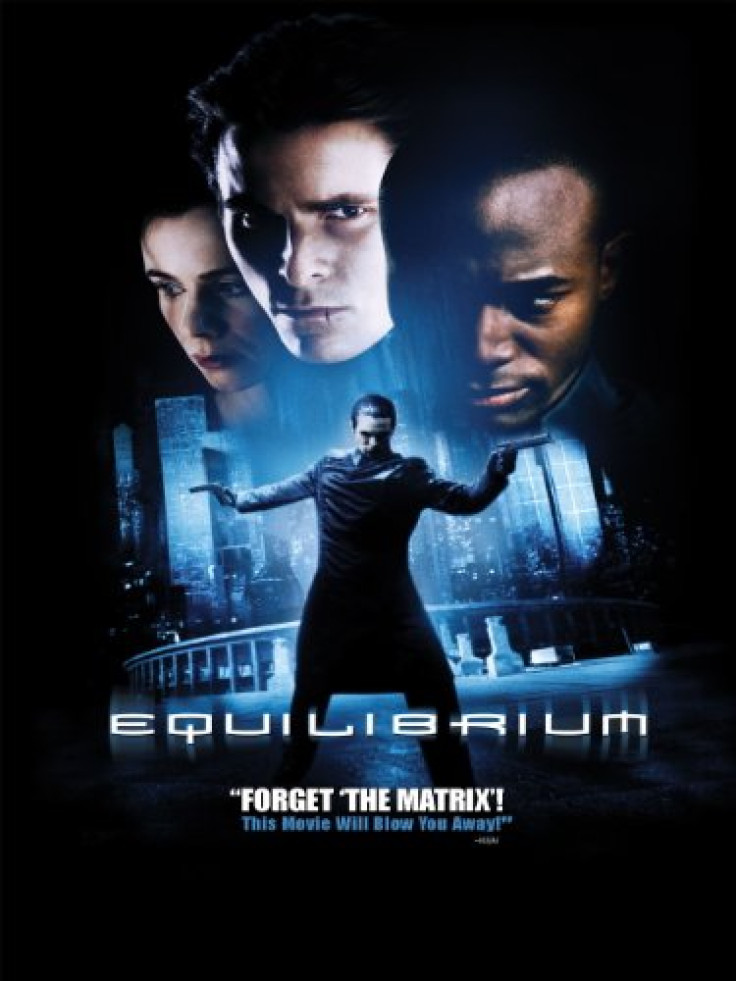 (photo from amazon.com)
While it didn't earn its own share of massive acclaim from critics or awards, Equilibrium is still a fantastic sci-fi, centering around a dystopian future/thought police plotline where Christian Bale plays the Cleric, who's highly trained in martial arts and responsible for tracking down anyone guilty with the "sense offense."
94. The Andromeda Strain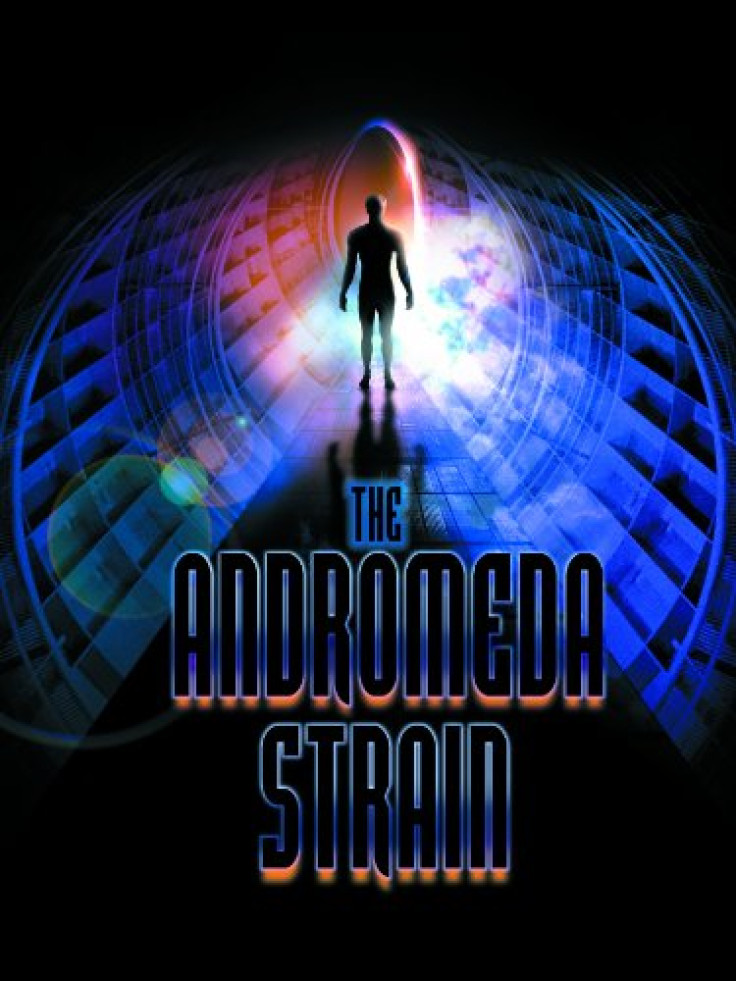 (photo from amazon.com)
As one of the first films to use advanced computerized effects, Robert Wise's film adaptation of Michael Crichton's novel of the same name is praised. As a film, it essentially served as the basis for the sci-fi thriller, following a group of scientists investigating a deadly organism and hoping to stop it before time runs out.
95. Coneheads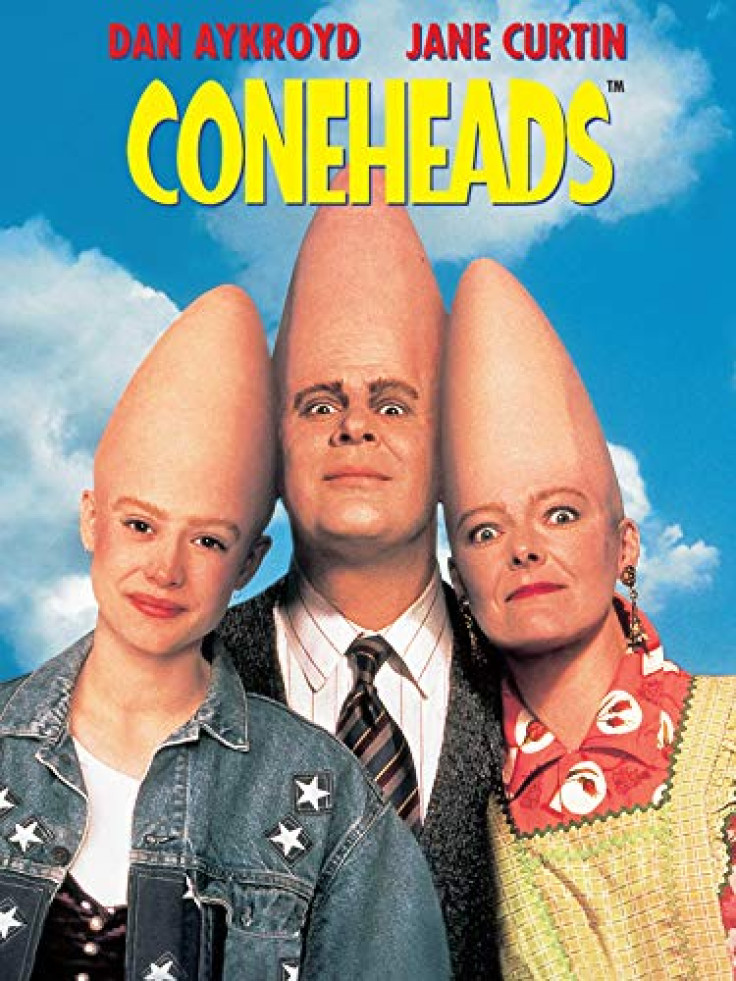 (photo from amazon.com)
Based on the NBC Saturday Night Live comedy sketches starring Dan Ackroyd, Coneheads is a sci-fi comedy from the 90s, following an alien race with, you guessed it… cones for heads. Stranded on Earth, a couple must balance raising their daughter in middle-class suburbia with dodging ICE, an organization out to capture them.
96. Brazil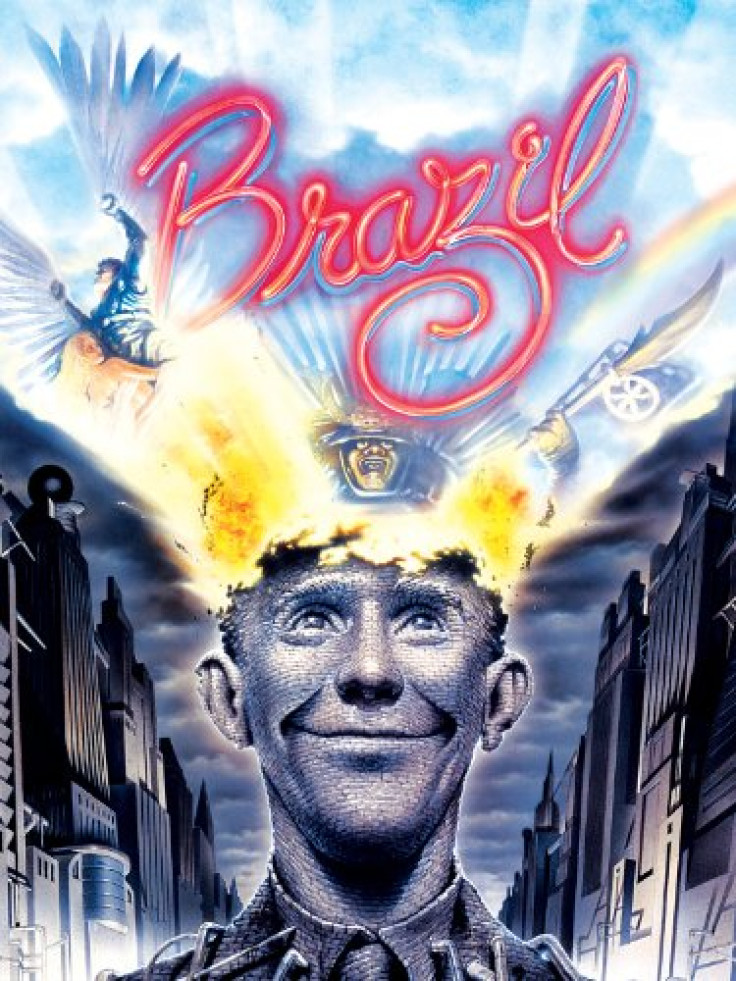 (photo from amazon.com)
Directed by Terry Gilliam, Brazil is an absurd yet grand dystopian sci-fi, following a totalitarian society where people end up in body bags for crimes they didn't commit, and city blocks are regularly torn apart by explosives. Jonathan Pryce plays Sam Lowry, an everyday government clerk that soon becomes infatuated with a political activist before becoming her accomplice as they erratically rebel against the state.
97. John Carpenter's They Live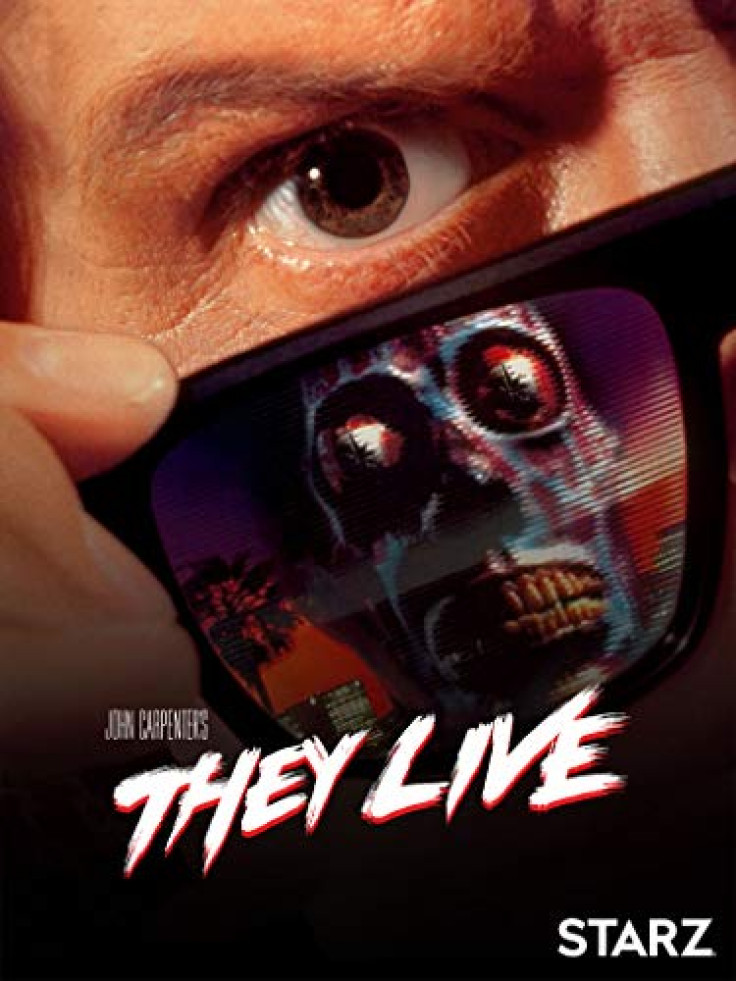 (photo from amazon.com)
Mixing sci-fi with B-movie horror tropes and undertones, the campy cult classic They Live by John Carpenter is as the 80s of a movie as you can get. Featuring street artist Shepard Fairey and punk band Green Day, They Live follows two construction workers that discover sunglasses that show "the truth" about secret propaganda suits and aliens in human suits all over the city. Plus, who can ever forget the line "I've come to kick ass and chew bubble gum, and I'm all out of bubble gum?"
98. Serenity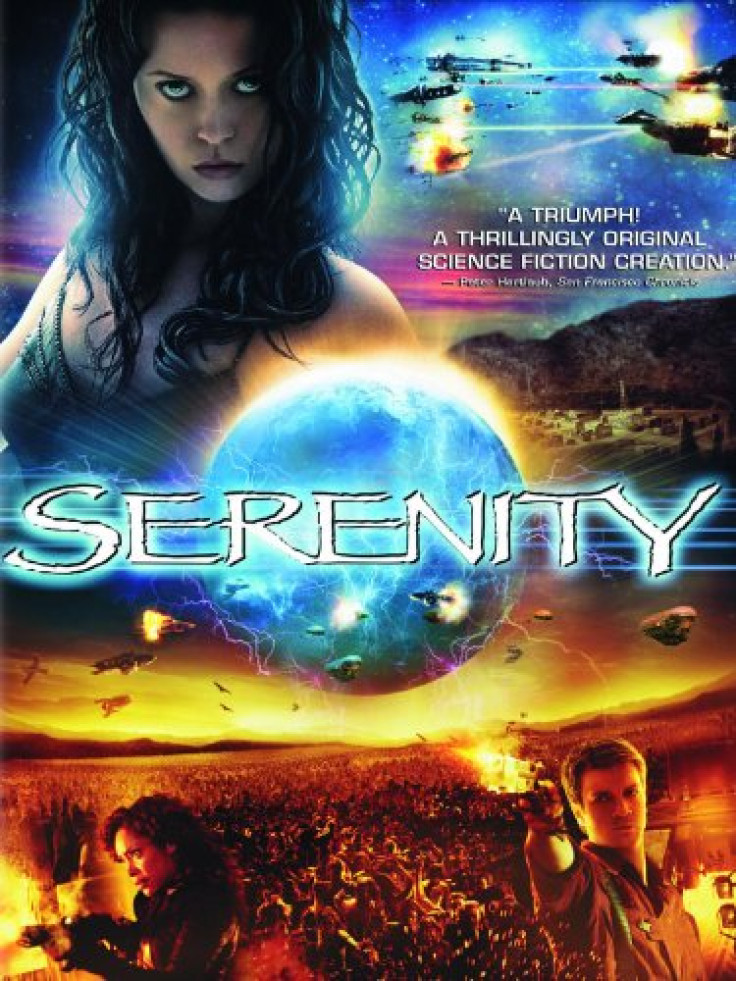 (photo from amazon.com)
If you're a bit tired of philosophical chin-scratchers, here's a good old-fashioned sci-fi romp filled with spaceship chases, laser gunfights, wise-cracks, and several ruffians that will remind you of Star Wars' Han Solo. A bespoke blockbuster by director Joss Whedon, the film was a follow-up to the canceled TV series "Firefly" and a gamble that paid off beautifully, and we're honestly hoping for a sequel in the future. PLEASE.
99. Midnight Special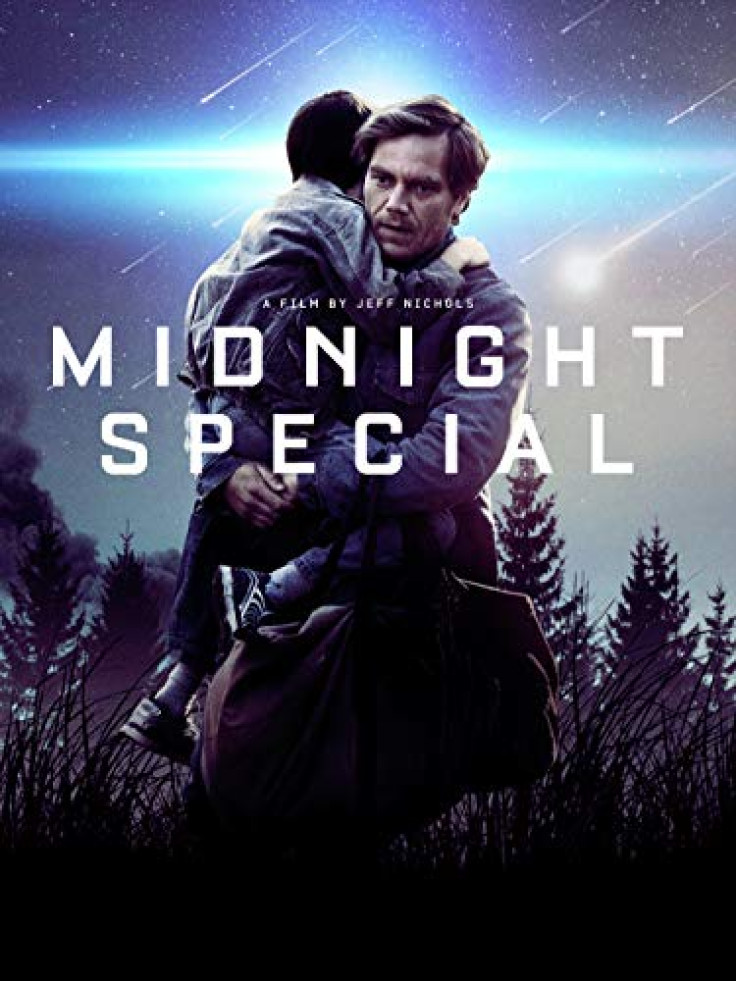 (photo from amazon.com)
Paying homage to 80s and 90s sci-fi flicks, director Jeff Nichols's Midnight Special is a story about a child with powers and his father that would go to any lengths to protect him. Using sci-fi elements to tell a grounded story about the human condition, this film is moving, beautiful, and deserves a watch.
100. Hardcore Henry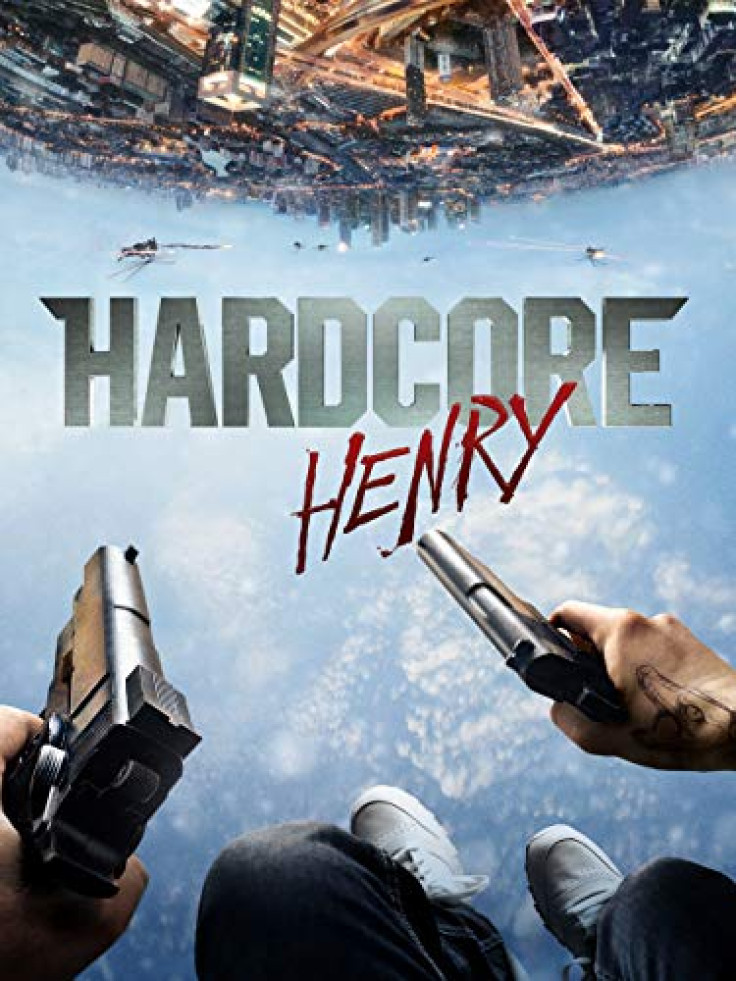 (photo from amazon.com)
Shot entirely from first-person via GoPro cameras, Hardcore Henry can be a bit nauseating at times thanks to the main character's constant jumping and parkouring, but the film still delivers tons of great action. In Hardcore Henry, a man wakes up to find himself a half-human, half-robot hybrid, before going on a bloody rampage to save his spouse from a psychopath commanding an army of robots.
FOLLOW MORE IBT NEWS ON THE BELOW CHANNELS