2020 Presidential Election Latest Betting Odds: Chances Trump, Bernie Sanders, Kim Kardashian, Kanye Get Elected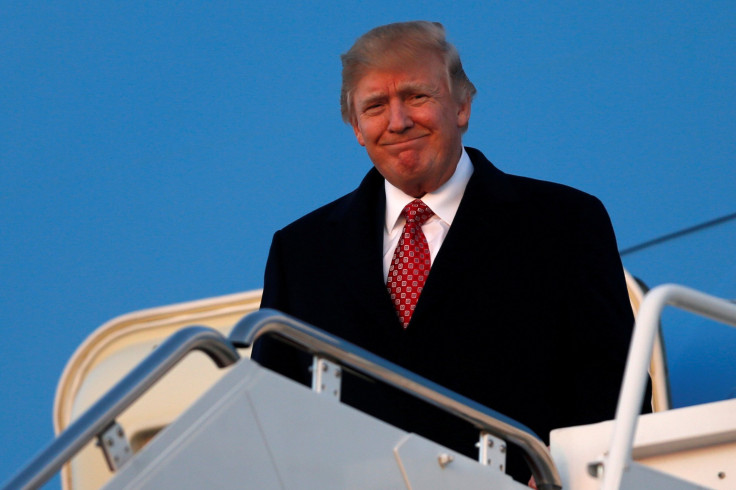 It's early — as in: why are we even talking about this right now, early — but President Donald Trump was considered the front-runner to win the 2020 presidential election, according to odds released Tuesday night by the site Oddshark.
In fact, Trump was the overwhelming favorite to win with +225, or 9/4, odds to win the election. Popular liberal Massachusetts Sen. Elizabeth Warren had the second-best odds at +800 or 8/1.
Vice-President Mike Pence followed with the third-best odds to win at +900 or 9/1. That might be indicative of the fact that the betting market wasn't necessarily sure that Trump will last his entire first term and was expecting the vice president might run for re-election after taking over. The website Bovada last month pegged the probability Trump would not complete his term, perhaps meaning impeachment or resignation, at 54.55 percent.
Read: Trump's Grandfather Was Deported From Bavaria
Regardless of the fact that Michelle Obama has repeatedly stated she would not run for office, the incredibly popular former first lady had the fourth-best odds to win the presidency in 2020 at +1,400 or 14/1. The fifth-best odds, meanwhile, went to failed 2016 Democratic nominee Hillary Clinton. The former secretary of state, who seems far more likely to be the next mayor of New York City than president, was pegged by Oddshark at +1,800 or 18/1. Her Democratic competition from 2016, Vermont Sen. Bernie Sanders, was given +2,000, or 20/1 odds, to win in 2020.
Read: Eat Just Like Tom Brady For The Low, Low Price Of $78 Per Week
There are, of course, some fun long shot picks listed by Oddshark. Putting a few bucks down on a celebrity might not seem as crazy as it once was, considering a reality TV star has become the leader of the free world.
Here's a quick breakdown of the chances Oddshark gave celebrities: Mark Cuban, +7,000 (70/1); Oprah Winfrey, +7,000 (70/1); Tom Brady, +12,500 (125/1); George Clooney, +12,500 (125/1); Dwayne "The Rock" Johnson, +12,500 (125/1); Kanye West, +12,500 (125/1); Kevin Spacey, +15,500 (155/1); and Kim Kardashian, +55,000 (550/1).
That means if you bet $100 on reality star Kim Kardashian, you stand to make $55,000. It seems unlikely, but stranger things have happened.
© Copyright IBTimes 2023. All rights reserved.