2023 NBA Draft: Hornets Should Not 'Overcomplicate' Draft Selection, Source Claims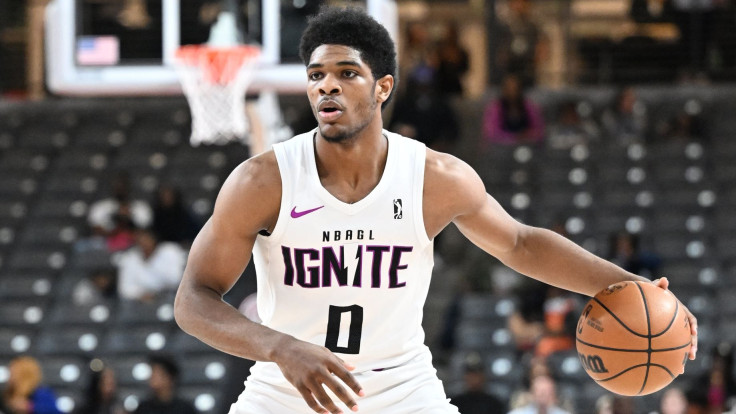 KEY POINTS
Scoot Henderson is viewed as the second-best NBA draft prospect behind Victor Wembanyama
Worries of him and LaMelo Ball coexisting in the Charlotte Hornets backcourt have emerged
Sources claim that they are more of a match than most would like to admit
The 2023 NBA draft has nearly arrived and as franchises, alongside their fans, across the league gear up for what could be another franchise-altering scenario for some teams.
The Charlotte Hornets need not overthink their options when it comes to the No. 2 overall pick.
With French unicorn Victor Wembanyama, 19, almost unanimously expected to go No. 1 overall to the San Antonio Spurs, that opens up the Hornets to selecting 6-foot-2 point guard Sterling "Scoot" Henderson soon after.
The Athletic's Sam Vecenie listed a couple of reasons why Henderson is the no-brainer pick that the Hornets should go after with the No. 2 selection.
"I would not overcomplicate this pick. As I mentioned in the team evaluation section, I firmly believe that the Hornets simply need more talented players. After Victor Wembanyama, Henderson is the most talented player in this draft, in my opinion," he wrote.
"No matter where Henderson goes, he's going to be an exceptionally hard problem to solve for defenses from the first day he hits the NBA... The jumper is a concern, but Henderson's offensive skill set is so well-rounded for a teenager, on top of him being an elite athlete."
Much like most of his contemporaries, Henderson decided to forego the traditional NCAA basketball route to sign a two-year, $1 million contract with the NBA G League Ignite and became the youngest player in G League history after debuting at age 17 in November 2021.
Widely viewed as an elite five-star prospect, the Marietta, Georgia-born guard continued to grow his overall game which culminated in him averaging 16.5 points at a decent 42.9 percent clip, 5.3 rebounds, 6.8 assists, and 1.1 steals in 19 games this past season.
Henderson made a big-time statement when his Ignite took on Wembanyama's Metropolitans 92 in an exhibition showdown in October of last year where both prospects went toe-to-toe throughout the game.
The budding French superstar finished the game with an eye-popping line of 37 points, 4 rebounds alongside 5 blocks, a couple of them on Henderson who ended up with a solid outing himself with 28 points, 5 boards and 9 assists himself, showing that he is no consolation pick as some fans viewed him to be.
Because Charlotte already has LaMelo Ball manning the point guard spot, worries of them putting each other down on the court have started to emerge, but Vecenie does not see it in that manner.
"Not only do I not buy that view, but I actually think they have styles that are complementary," Vecenie later wrote.
"Both players have thrived with other ballhandlers and know how to operate without it. Ball grew up playing with his brother, Lonzo. Henderson just played last season with Jaden Hardy and Dyson Daniels. These two would help each [other] become more efficient, not take away opportunities from the other."
With the Hornets having stellar draft selections in the past couple of years since the arrival of former Los Angeles Lakers general manager Mitch Kupchak in 2018, the Hornets are quietly building a solid roster that could hopefully contend in the East.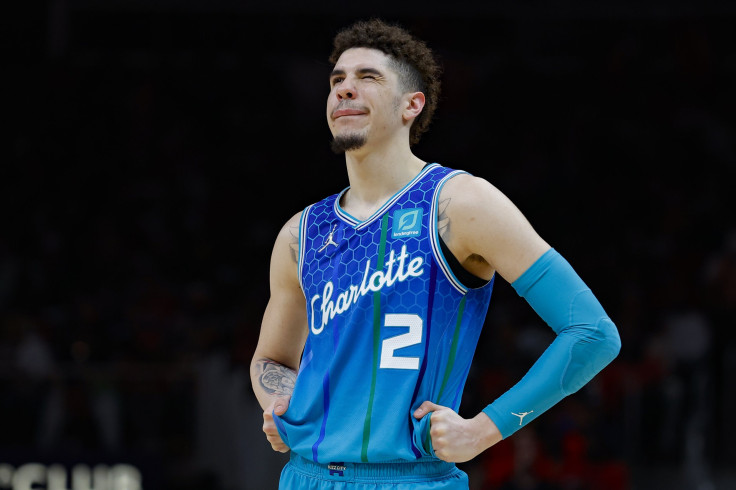 © Copyright IBTimes 2023. All rights reserved.