Lakers Assistant Coach Gushes About Rui Hachimura, Hoping He Returns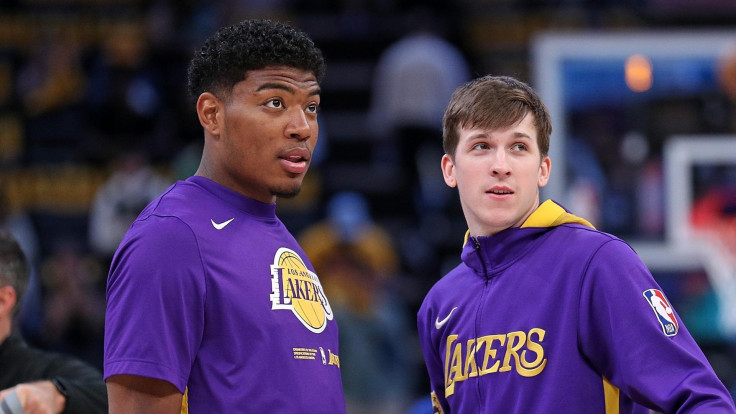 KEY POINTS
Rui Hachimura proved a crucial piece to the Los Angeles Lakers' late-season turnaround
Lakers assistant coach Phil Handy wishes they can keep Hachimura for the future
Hachimura is a restricted free agent which poses problems for the Lakers front office
The Los Angeles Lakers turned a dismal 2022-23 NBA season into a Western Conference Finals appearance powered by the arrival of Rui Hachimura, and assistant coach Phil Handy is hoping that the Japanese forward stays.
Handy spoke with members of the Philippines media on Monday, June 19 during his introductory press conference as it marked his first-ever visit to the Southeast Asian nation as he will hold coaching clinics and a charity event all the way through June 30, 2023.
The International Business Times asked Handy about what it was like to work with Hachimura and how his arrival impacted the team, with the courtside mentor almost gushing about their interaction over the course of half a season.
"Rui Hachimura's a phenomenal talent. I've watched him since his Gonzaga days and I was always a fan of his game and how he played. When the opportunity presented itself for us to get him in a trade, it just didn't seem like it was real. From day one, Rui came to the organization and his mindset was 'Hey, I wanna learn, I wanna fit in and I wanna have an opportunity to play,'" Handy stated.
The Lakers were able to acquire the Japanese forward from the Washington Wizards after sending them Kendrick Nunn plus three second-round draft picks–a massive underpay in the eyes of many fans at the time.
Regarded by many hardcore fans as one of the best budding forwards in the league today, Hachimura's development into a starting caliber forward was stunted by a Wizards team that logjammed itself into oblivion with guys like Deni Avdija, Corey Kispert and Kristaps Porzingis coming into the picture.
For the Lakers, getting Hachimura as an off-the-bench piece as they looked to close out the season in style was a very important deal as it allowed them to rest stars LeBron James and Anthony Davis from being the focal points of the offense.
Though fans were skeptical of what Hachimura would bring to the table once the postseason rolled around, his statement-making performance in Game 1 against the Memphis Grizzlies where he dropped 21 points and six rebounds silenced all doubt.
The dilemma for Los Angeles is Hachimura's restricted free agent status which other franchises can use against the Lakers by offering him above-market deals in an effort to force the Lakers to match the offer – which will leave them struggling to build a championship-contending roster.
Bringing Hachimura back is certainly not impossible, but with all of the uncertainty, Handy is hoping that fate smiles on their franchise this offseason.
"He was A1 from day one. It's just a pleasure to be around him. He's a really talented young basketball player, but more than anything, he's a great young man. I'm looking forward to, hopefully, continuing to build a relationship with him in the future and hopefully getting him back in a Laker uniform," Handy declared.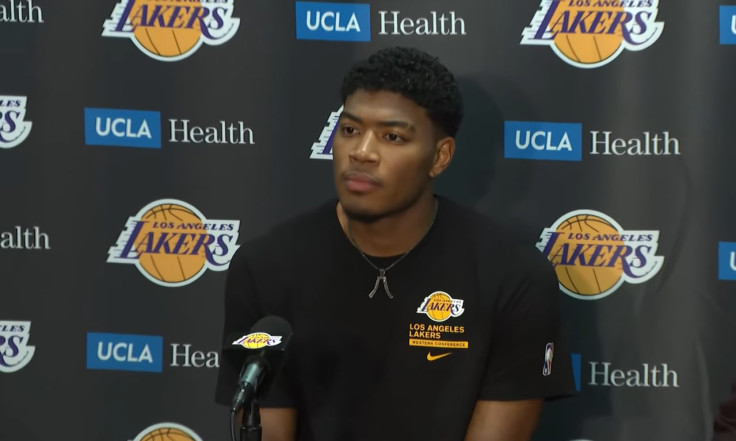 © Copyright IBTimes 2023. All rights reserved.