5 Best Candy Bars You've Never Heard Of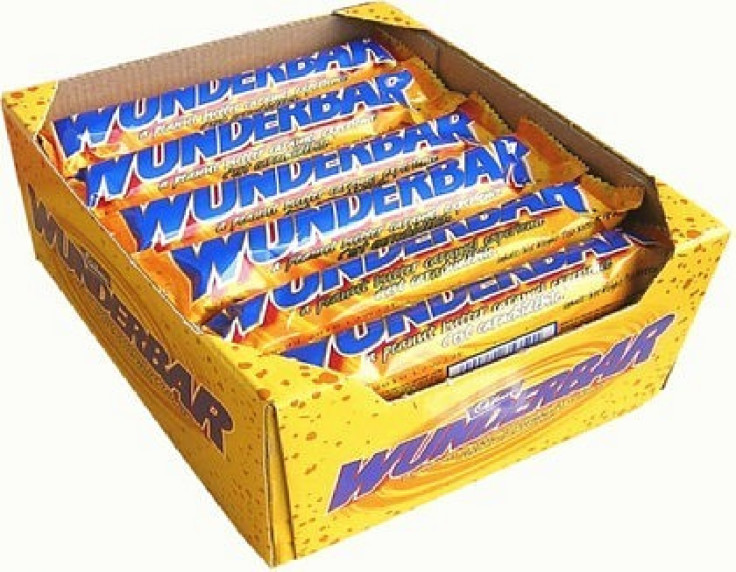 Michelle Obama may be championing the fight against childhood obesity, but there is one international institution that shouldn't be altered: candy.
Brand-name candy bars are a cultural staple, and even although places like Hungary now tax the snacks more than other foods, candy is not going anywhere.
Everyone has their personal favorites, but below is a list of candy bars that may change some minds. Here are the top five candy bars you've never heard of.
5) Coffee Crisp: Essentially a giant coffee-flavored Kit Kat, this confection is primarily sold in Canada, where it was originally made. A Nestlé product, the Coffee Crisp is so loved by locals that Canadian ex-pats successfully petitioned the company in 2006 to market the bar abroad.
4) Violet Crumble: It's the way it shatters that matters.
Another Nestlé product, the Violent Crumble is similar to Cadbury's Crunchie. It has a hard, honeycomb-like center that is covered in chocolate.
Violet Crumble is manufactured and sold in Australia, where it is extremely popular. Unfortunately, the bar rarely makes it off the island and Nestlé even discontinued sales in New Zealand. Violet Crumble is, however, popular in Hawaii and can be found in Seattle, according to Internet message boards.
3) Ritter Sport: This German chocolate square is the most sophisticated candy on the list. From the town of Waldenbuch near the Black Forest, the Ritter comes in 28 different varieties, including Alpenmilch, which has a special milk chocolate with high alpine milk proportion, and Williams Birne Trüffel, which is a dark chocolate bar filled with Poire Williams pear brandy mousse.
But even with all those fancy flavors, the best Ritter Sport is one of the simplest: just chocolate and hazelnuts.
2) Mr. Big: This Cadbury product is essentially a giant Snickers, but with wafers instead of nougat. At nearly 8 inches long, the Mr. Big is about double the size of a regular candy bar, and about double the deliciousness.
1) The Wunderbar: What's with Canada? And what's with Cadbury? The company that Kraft bought for nearly $20 million in 2010 can be so easily-forgotten anytime but Easter, yet it makes the finest products around.
Not just the best candy bar you've never heard of, the Wunderbar is the single greatest candy bar ever created. Described on the label as a peanut butter caramel experience, the bar was engineered to always be soft and crunchy, and the semi-oozing crunchy peanut butter center is a surprising taste-experience on every bite.
Wikipedia claims that the Wunderbar is the same as the Star Bar, another Cadbury product popular in England. But bar-to-bar comparisons instantly reveal the difference, and the Star Bar is smaller, rounder and a little less messy. A taste-test confirms that while the two have near-identical ingredients, the Star Bar is a shadow of its Canadian cousin.
While these candy bars are difficult to find in the United States, they can all be found in specialty stores or even ordered online. And if one were to travel all the way to Canada just for a Wunderbar, it would be a worthwhile trip.
© Copyright IBTimes 2022. All rights reserved.
FOLLOW MORE IBT NEWS ON THE BELOW CHANNELS